Interview with actresses Jamie Chung & Genesis Rodriguez from Big Hero 6
Disclosure: This is part of a series of posts associated with an all expenses paid press tour of Disney and ABC studios. Opinions are 100% my own.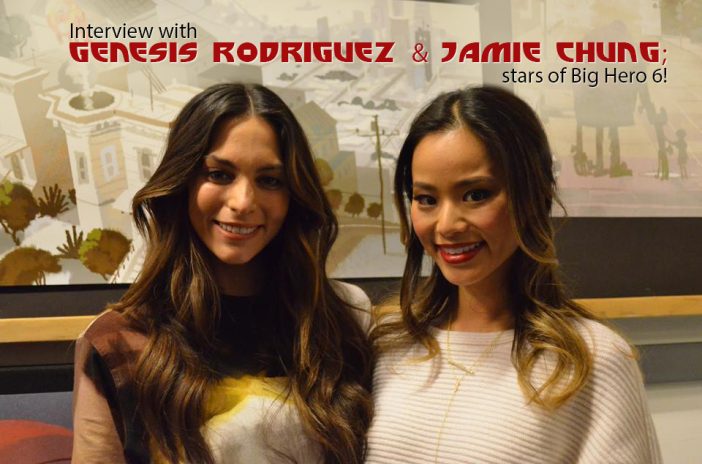 Jamie Chung and Genesis Rodriguez were kind enough to share some time with us talking about what it is like to be the voice of an animated character in a Disney Movie.  I think most little girls have a moment growing up where they wish they can be the voice of a Disney character.  Both young women spoke of how they felt blessed to be a part of Disney history with Big Hero 6.
Jamie and Genesis both spoke at length about the importance of being strong female characters.  As a mom of two girls, I love that.  Actually, as a mom of a little boy I love that too.  Honey Lemon and Go Go are not just the girly side kicks, they are just as important to the story as the boys.
*Concept Art for Honey Lemon – who is voiced by Genesis Rodriguez*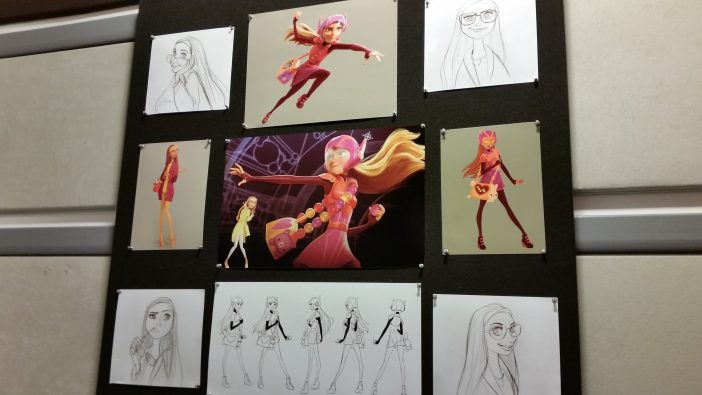 * Concept art for Go Go – voiced by Jamie Chung*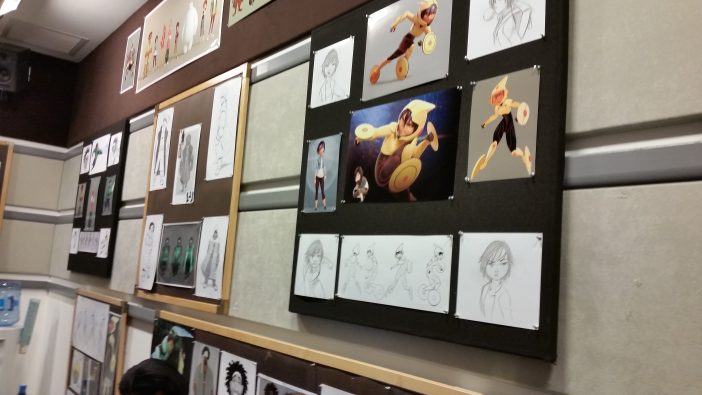 Jamie Chung said something that really stuck out to me…. "I love the message that intelligence and smarts is not sex biased, nor is it race biased. Everyone has that same opportunity to reach that milestone in terms of education.  I think it's cool that in 10, 20, 30 years from now this movie still will be relevant."
And I believe my favorite sound bite was when Genesis Rodriguez said "Being smart is a super power."  She shared with us that she was in a robotics club when she was in school.  Wait, what?  I loved that and I was so excited to share it with my kids.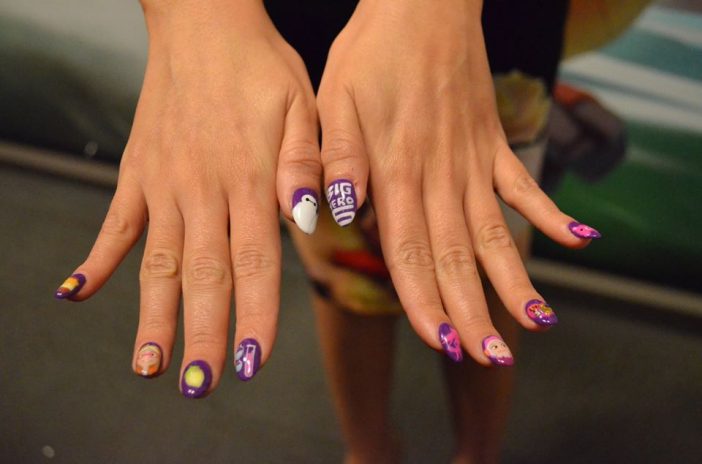 Our group photographer had a keen eye and noticed Genesis' nails were very colorful.  Upon further investigation we noticed she actually had Big Her 6 designs on every nail – so fun!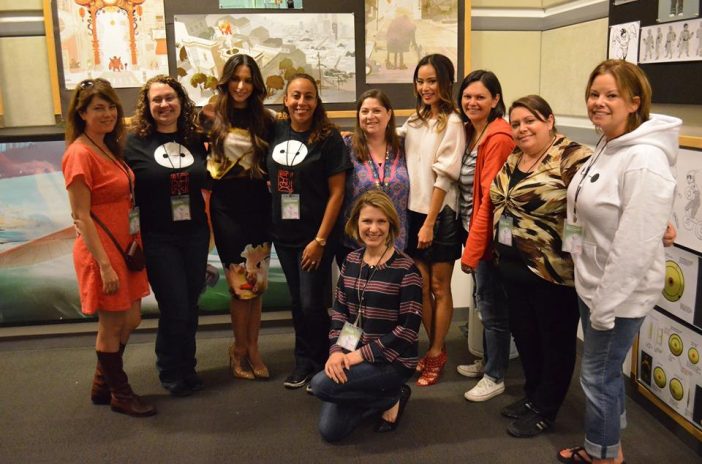 Thank you to Genesis Rodriguez and Jamie Chung for taking the time to share with us what it is like to be a Disney voice!  If you haven't seen Big Hero 6 yet you really gotta get yourself to the movies!  Big Hero 6 is rated PG and in theaters now! If you want to read more – here is my Review of Big Here 6, our interview with the Film Makers and Artists of Big Hero 6 and also my friend Dawn's full interview with Genesis and Jamie here!