13 pictures that will make you want to drop everything and go to the Wizarding World of Harry Potter!
Disclosure: Media tickets were provided for our family. This site uses affiliate links. Highlights Along the Way is a participant in the Amazon Services LLC Associates Program, an affiliate advertising program designed to provide a means for sites to earn advertising fees by advertising and linking to amazon.com.
The Wizarding World of Harry Potter, or "Harry Potter World" as my kids call it, is perfection for any JK Rowling fan.  Harry Potter fans have the opportunity to pick out their magic wand, meet characters, see Hogwarts, ride rides, and so much more! Guests at Universal Studios in Hollywood can purchase chocolate frogs and butter beer, just like their favorite book and movie characters.  Don't forget that you can get Discounted Universal Studios tickets from us!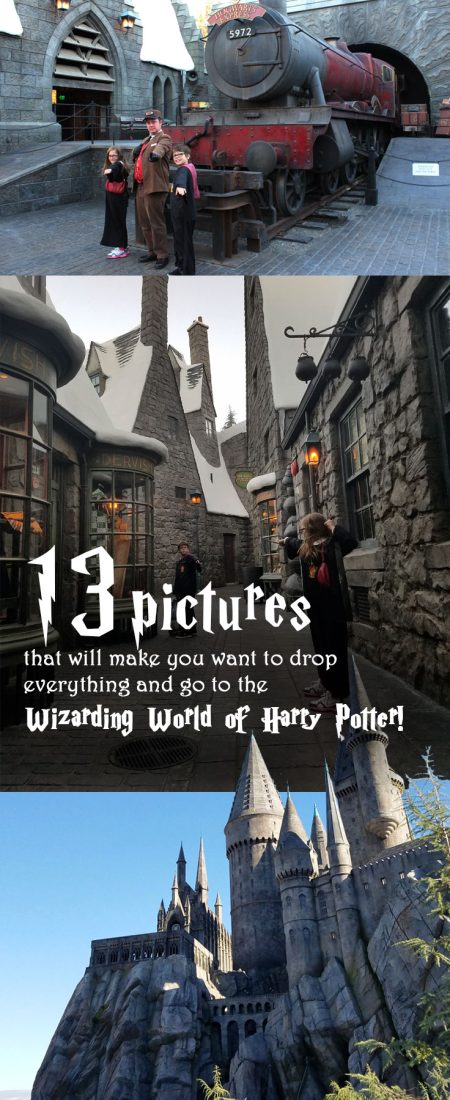 Harry Potter is life in our house.  Our big kids love reading the books, watching the movies, and won't stop talking about it in between.  We were not surprised when our son asked to go to The Wizarding World of Harry Potter for his 10th birthday instead of a party.  Our kids had never been to Universal Studios Hollywood so it was such a treat!  Universal Studios Hollywood has always been a popular theme park with movie lovers, but the addition of The Wizarding World of Harry Potter has made it even more popular.  We wanted to share some of our favorite photos from our trip to Harry Potter World.  You will probably want to drop everything and start planning a trip right away!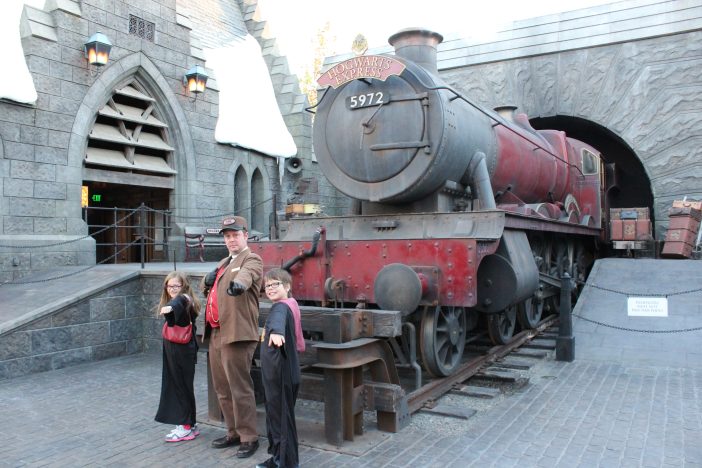 Before you hop on the train to Hogwats, you need your gear. Pretty much everyone venturing to Hogwarts is dressed for the occasion.  The most committed fans are in full costume, but at the very least you must have some round rimmed glasses or a Hogwarts inspired t-shirt. Amazon has you covered!
Harry Potter Costumes in all shapes and sizes. This one is the best quality and Amazon's pick. There are others at higher and lower price points as well.
Harry Potter Glasses for the win! These won't break the bank.
Perhaps you do not want to go full costume – here are a bunch of Harry Potter shirts to choose from. My hot tip is to always search Amazon before a trip.  While we do love to browse in gift shops, we do find that we can often grab a better deal before we go with Amazon Prime.
OK, now that you are properly dressed for your trip to the Wizarding World of Harry Potter, you can hop on over to Universal Studios!  These photos are going to make you want to stop anything and everything you are doing to make that trip sooner rather than later…..
The Gates!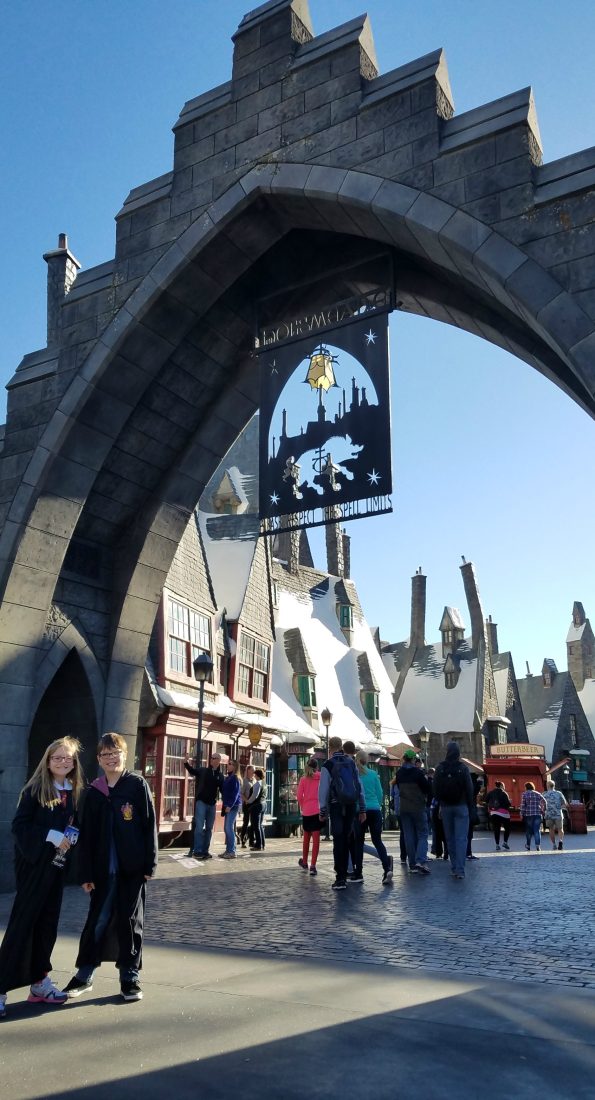 Butterbeer. Our kids were beyond excited to get their hands on a sticky sweet Butterbeer.  Every self respecting Harry Potter fan needs to drink one of these in their lifetime.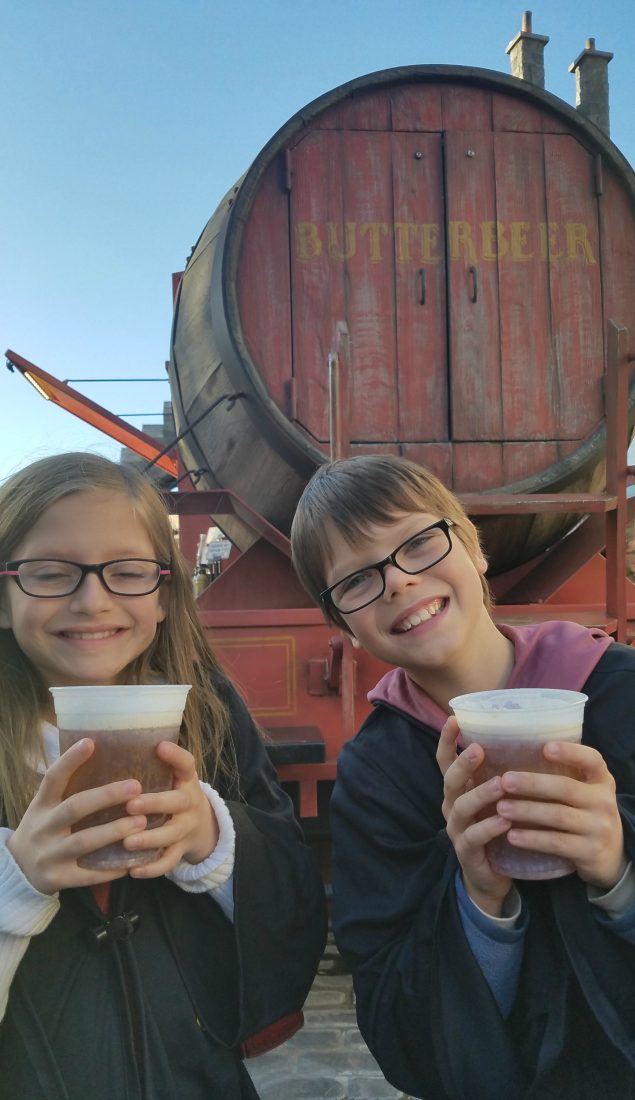 Hot Butterbeer.  She was taking this a little too seriously.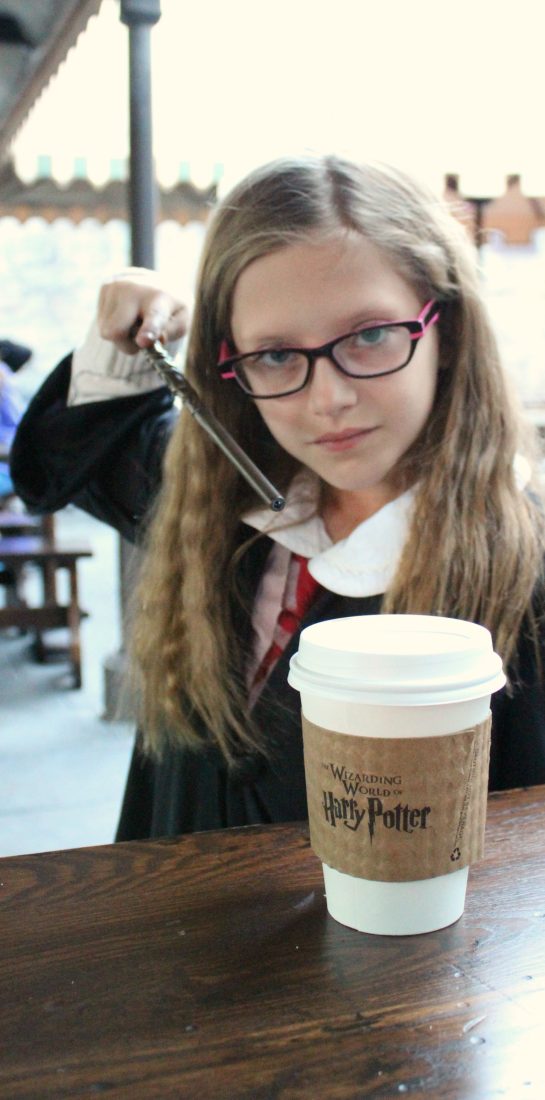 Did I mention Hot Butterbeer?  This one was not quite as serious when he got his hands on one.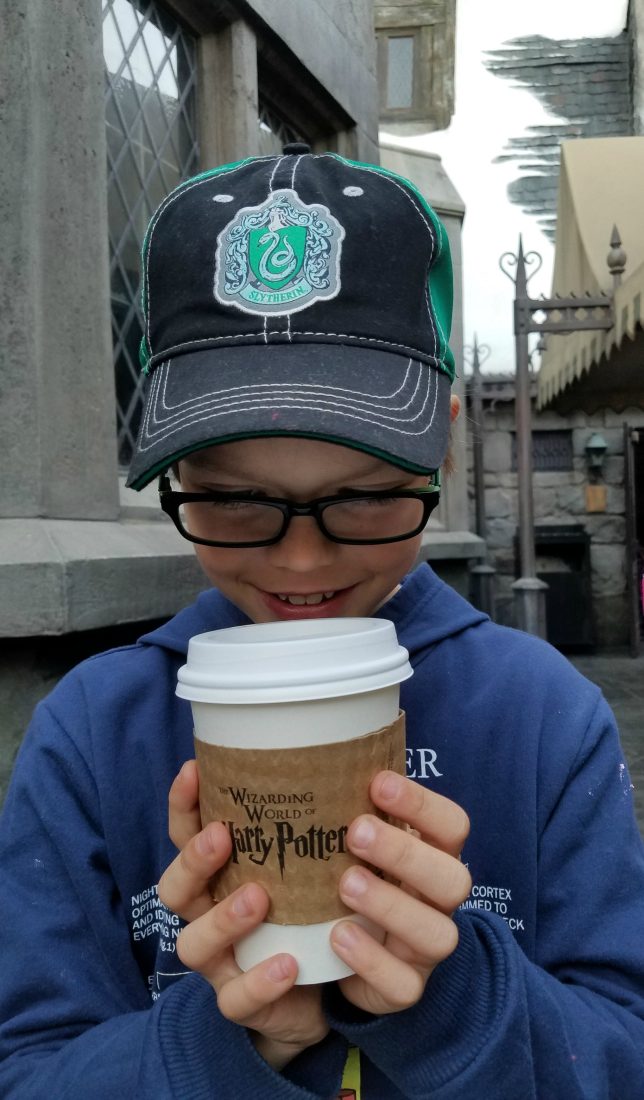 Walkin' into Hogwarts like……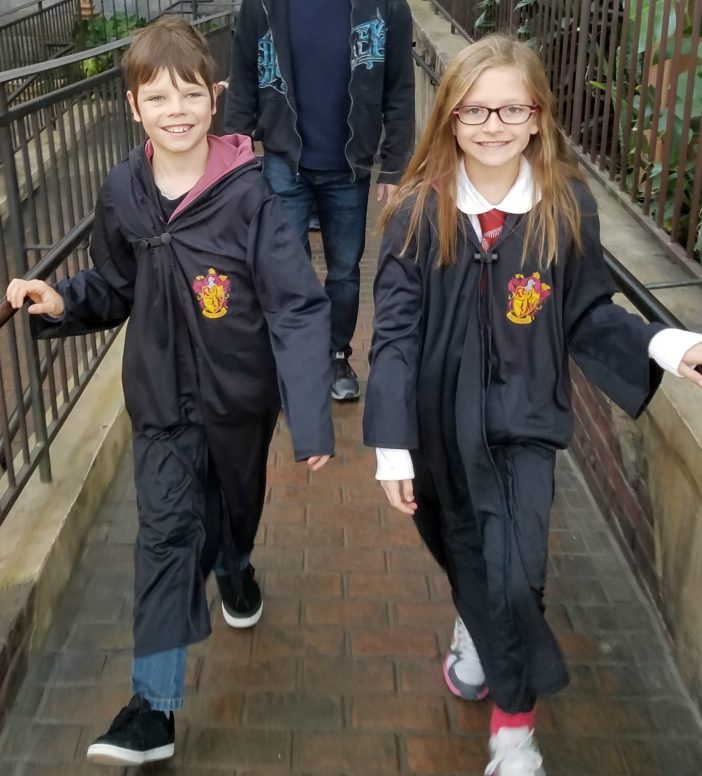 This castle…..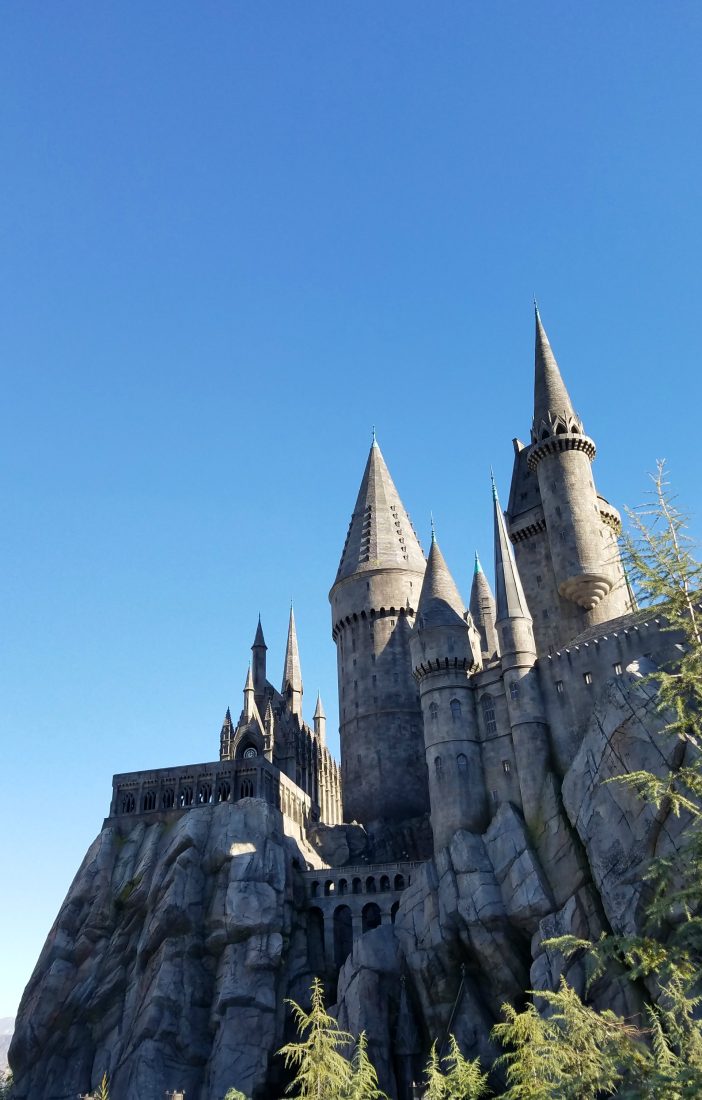 This Wizardly Family Photo Opp….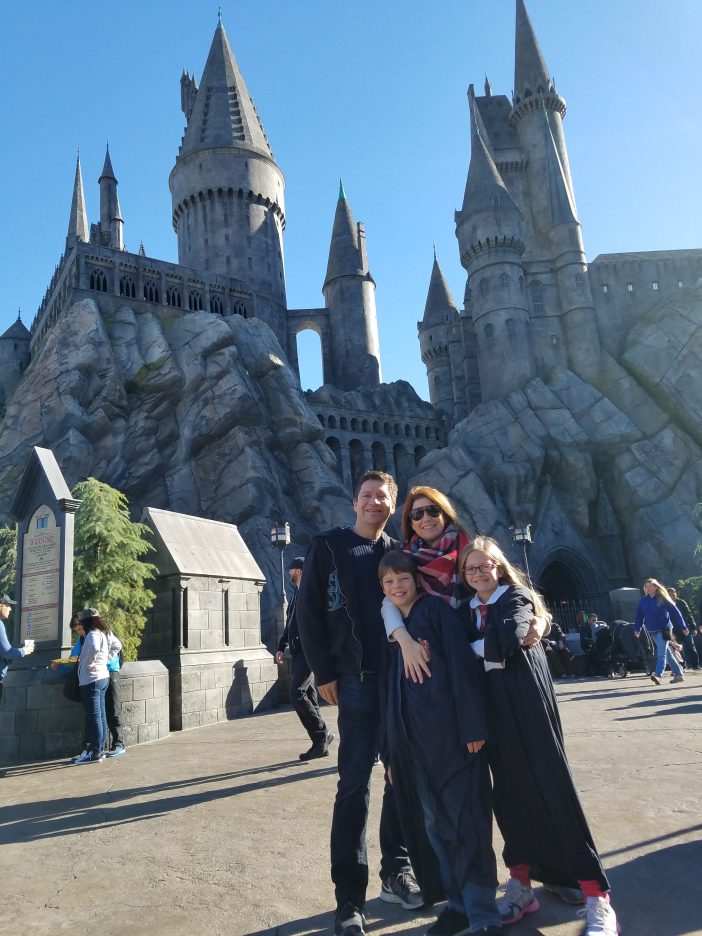 Casting Spells like a Boss…..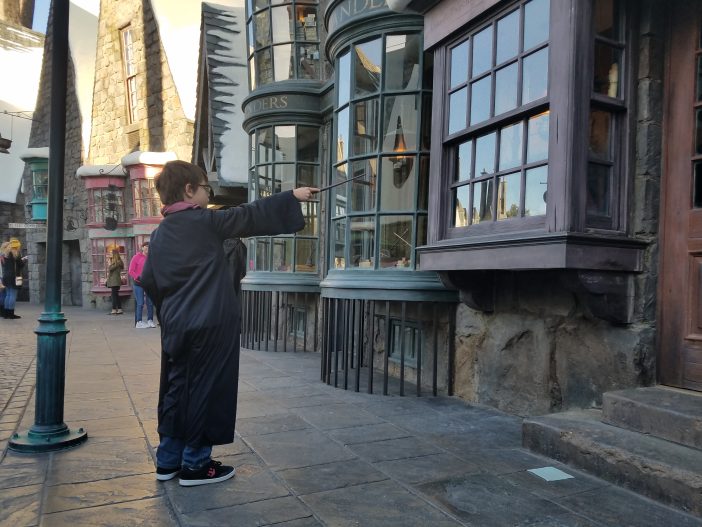 Charming store fronts that bring the books and movies to life! It's Honeydukes you guys!! And yes, they even had chocolate frogs!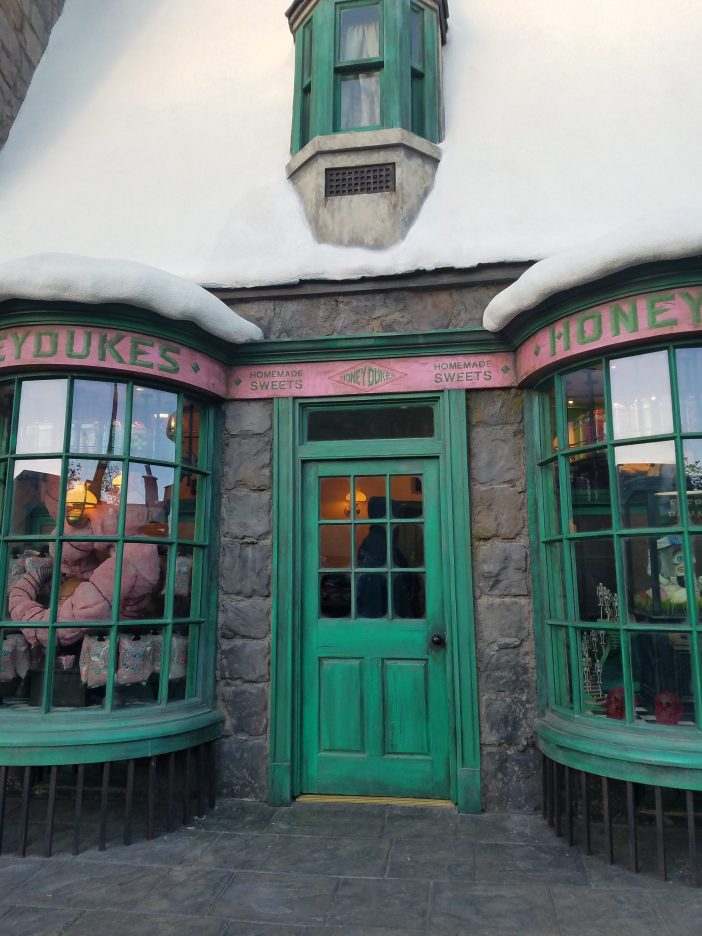 Casting spells on one another can be done anywhere I suppose, but it is much more fun inside the gates of Harry Potter World! Everywhere you looked, Potter fans young and old were casting spells on one another and in the windows.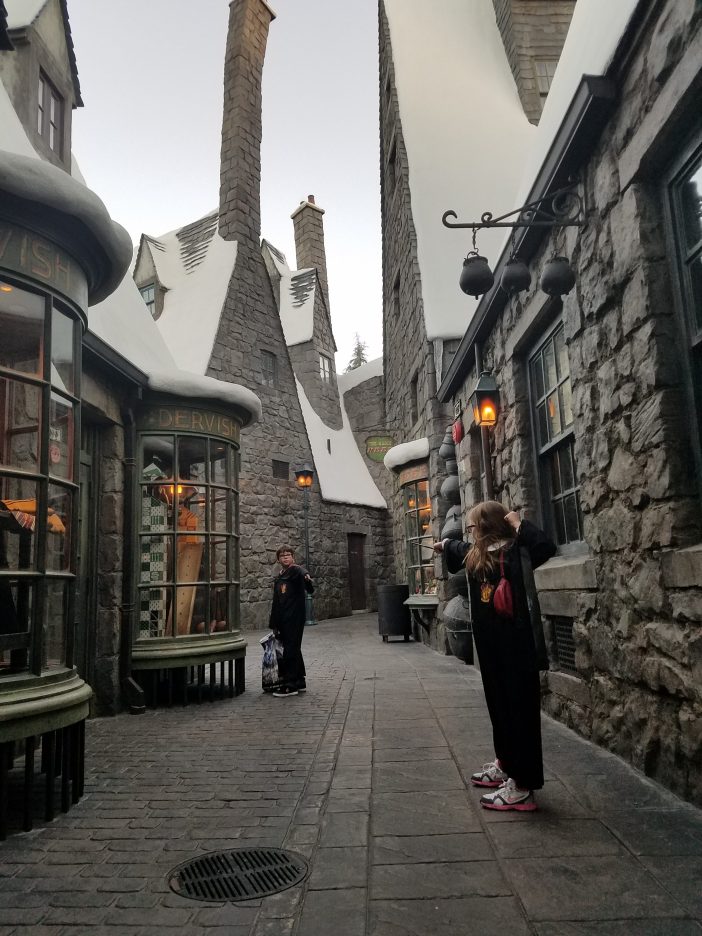 The heavenly sounds of the Singing Frog Choir…..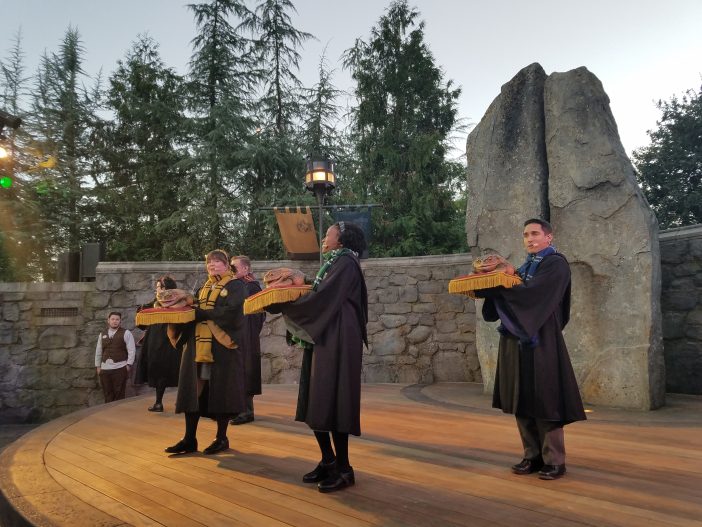 Did I mention this castle?  Seriously, we've seen a lot of castles…. this one takes the cake!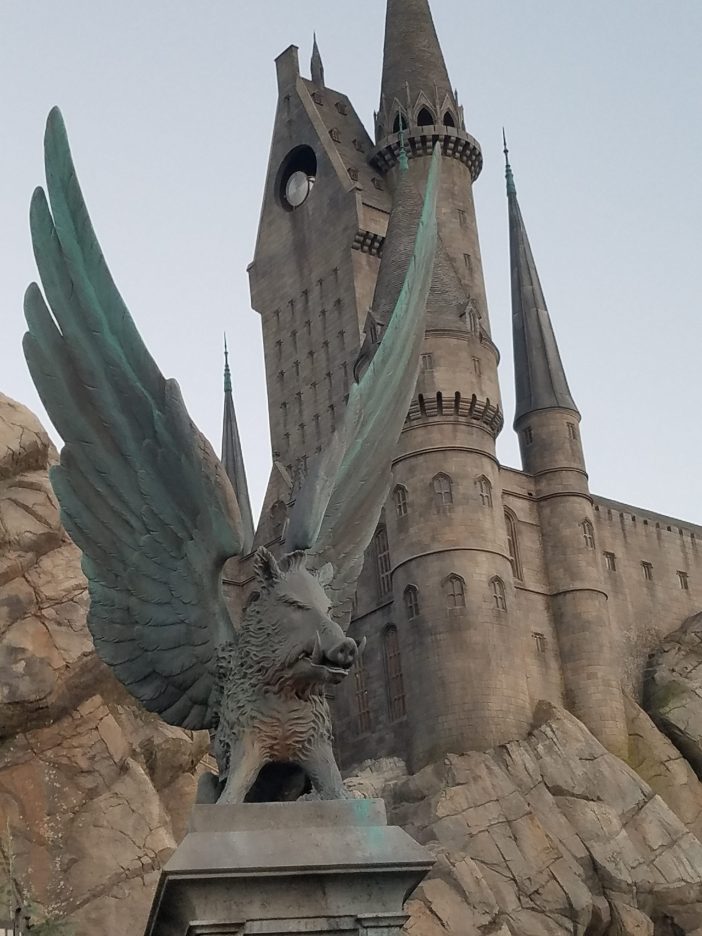 A big thank you to Universal Studios Hollywood for having us and for capturing our imagination. If you are thinking of a trip to Universal Studios Hollywood, make sure to buy your tickets online.  If you are planning to book a vacation with hotel and theme park tickets, make sure to use the code HIGHLIGHTS for an additional $10 off your vacation through Get Away Today! Use that little savings to buy a butter beer – cheers! See you at Hogwarts!