Tinker Bell and the legend of the Neverbeast : Interview with the Director & Producer
Disclosure: I attended an all expenses paid press trip hosted by Walt Disney Studios. Blog posts were expected, but opinions are 100% my own.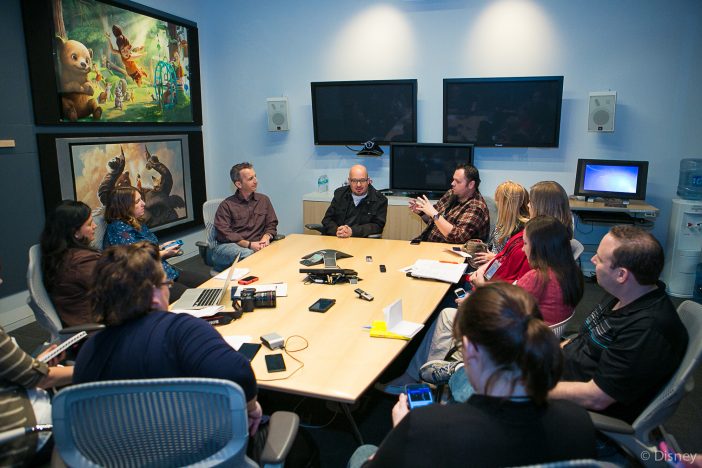 Tinker Bell and the Legend of the Neverbeast is available on Blu Ray, DVD, and through Disney Movies Anywhere on March 3rd.  My kids are always excited to see a new Tinker Bell movie.  Tinker Bell movies always seem to have a fun and encouraging message about friendship and doing the right thing, so they always get the stamp of approval in my house!  TinkerBell and the Legend of the Neverbeast was nearly 5 years in the making and (as always) I always fall more in love with a film when I get to hear the back story of how it came to be.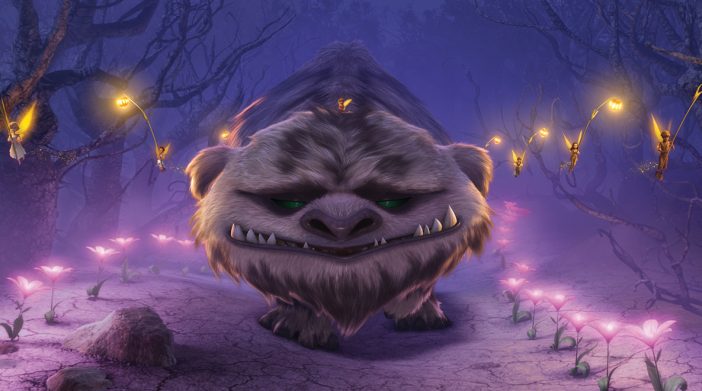 A few weeks ago I got to hear about Tinker Bell and the Legend of the Neverbeast from Producer Makul Migert and Director Steve Loter when I visited Disney Toons Studio.  Here are some of the fun things they had to share…..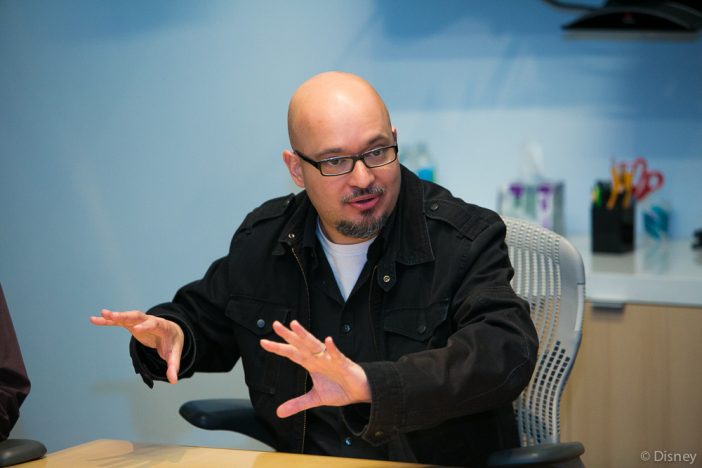 When asked where the idea of the Neverbeast came from Steve shared that it was inspired very much by his daughter.  While Steve grew up to have a fear of large dogs, his little girl LOVES them.  He says that her philosophy is that "All animals are my friends.  Why wouldn't they be?"  and also "The bigger they are, the bigger the loce they have to give."  He said he heard that and he knew that was a Fawn storyline in the making.  He loves how his daughter sees the world that way and you can actually see his daughter's influence peppered throughout the whole movie.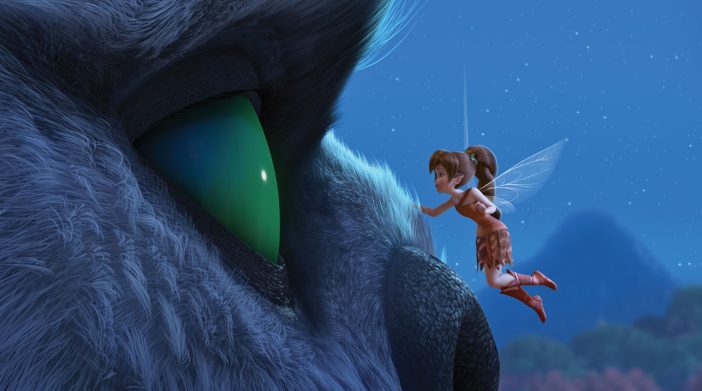 In addition to Fawn being so inspired by his little girl, he says that Nyx (the over protective Scout Fairy) is based on him as a parent.  He says that Nyx is a 'helicopter parent' personality and she is not a 'bad guy', she is a protector.  In many ways this movie is about seeing life and people from different perspectives.
Gruff is a character unlike anything we have ever seen in Pixie Hollow.  Makul said the story flowed very easily, but that the most challenging thing was scale.  Gruff (the Neverbeast) is 6 feet tall and the fairies of Pixie Hollow are 5 inches tall.  For the most part, characters in Pixie Hollow are all very tiny and Gruff is definitely a change!  Gruff's design is so unique, but Steve said his design came very quickly. They agreed that they wanted him to look different, but familiar.  Gruff has bits and pieces of all different animals as well as ancient tribal designs on his coat.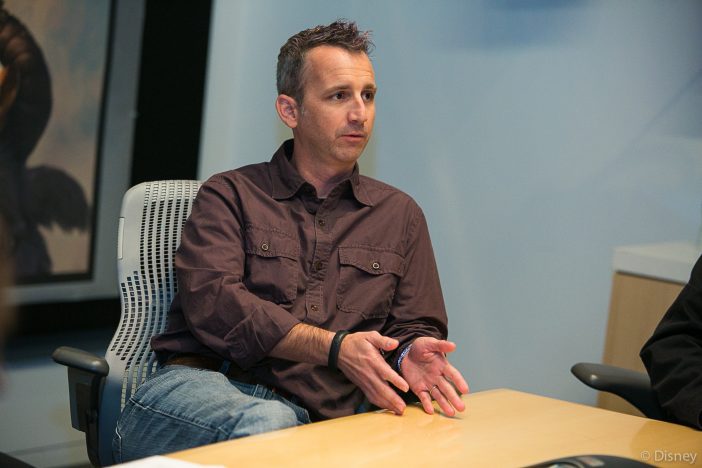 Without spoilers, there are some hard 'good byes' in this movie.  Once again the producer and director said that they pulled from personal experience to make sure the message is authentic.
It is clear that this movie is so personal to those who brought it to life put their heart and soul into it!  Thank you to Makul  and Steve for taking the time to share with us!  I look forward to adding Tinker Bell and the Neverbeast to our collection on March 3rd!