30 recipes for Pumpkin Spice lovers!
Disclosure: Highlights Along the Way is a participant in the Amazon Services LLC Associates Program, an affiliate advertising program designed to provide a means for sites to earn advertising fees by advertising and linking to amazon.com.
Fall is here and that only means one thing, PUMPKIN SPICE EVERYTHING! I honestly can't think of Autumn or Halloween without thinking of pumpkin spiced dessert and drink recipes. We have a few fun pumpkin recipes here on our site that get very busy this time of year. Fall is the perfect time to indulge in all things Pumpkin Spice so we asked some friends to share their recipes! I thought it might be fun to round up several more delicious Pumpkin Spice Recipes to inspire our readers.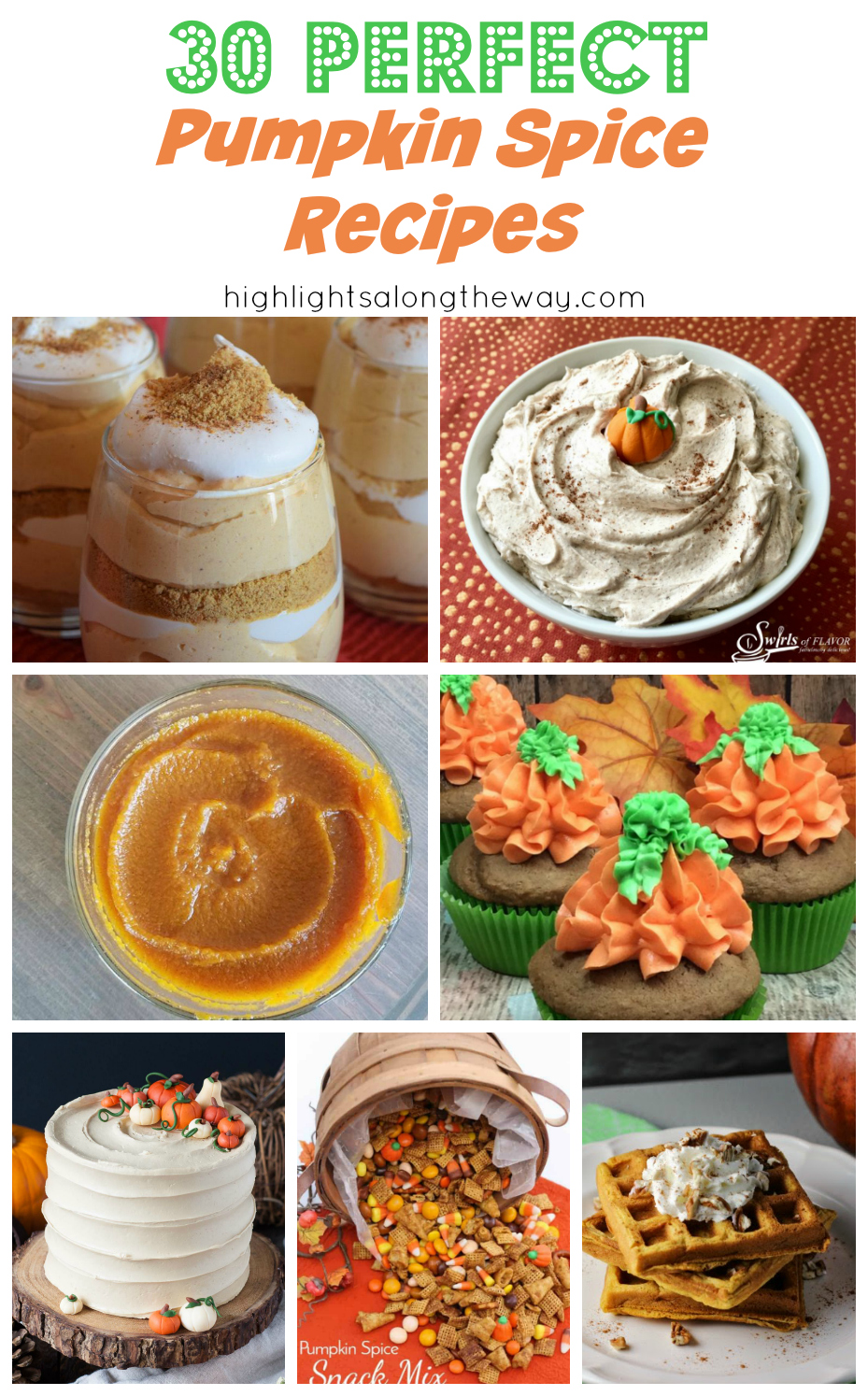 First of all, pumpkin in a super food. Many of the items here are desserts, but I like to remind myself that pumpkin is a vegetable that is full of all kinds of vitamins. While calling these pumpkin recipes 'guilt free' might be a stretch, there is a lot of redeeming value to anything with pumpkin in it.
A big thank you to recipe bloggers from all over the country that took the time to share these delicious recipes. Each blogger has shared a photo and a link, please make sure to click over for the full recipe. Please also make sure to pin our round up so you can enjoy a different pumpkin spiced recipe throughout the Fall season! These recipes are perfect for an Halloween or Fall themed party, or just because.
While we tend to make our pumpkin from scratch in our Crock Pot or Instant Pot, you can also buy canned pumpkin either at your local supermarket or (my favorite way) on Amazon.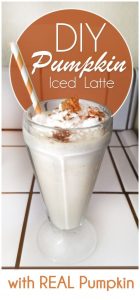 DIY Pumpkin Iced Latte : With REAL Pumpkin! by Highlights Along The Way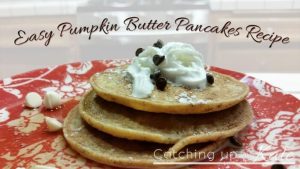 Pumpkin Butter Pancake Recipe by Highlights Along The Way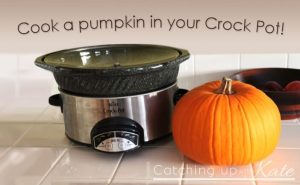 Cook Pumpkin in a Crock Pot by Highlights Along The Way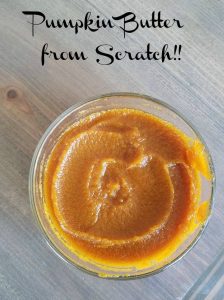 Instant Pot Pumpkin Apple Butter by Highlights Along The Way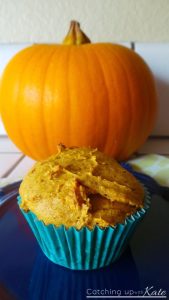 Easy Two Ingredient Pumpkin Muffins by Highlights Along The Way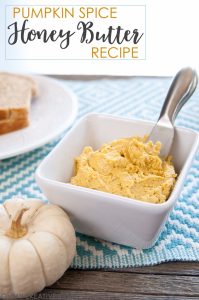 Pumpkin Spice Honey Butter by Oh My! Creative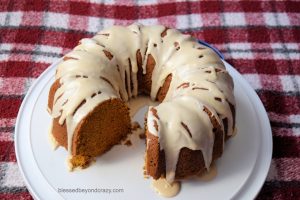 Easy Pumpkin Bundt Cake with Gluten-Free Option by Blessed Beyond Crazy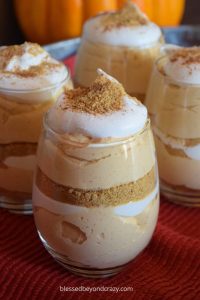 Pumpkin Mousse Parfaits by Blessed Beyond Crazy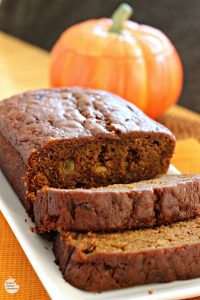 Spiced Pumpkin Bread by Renee's Kitchen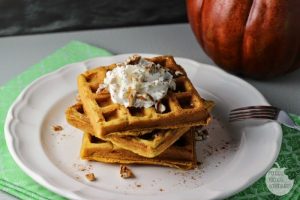 Pumpkin Spice Buttermilk Waffles by Renee's Kitchen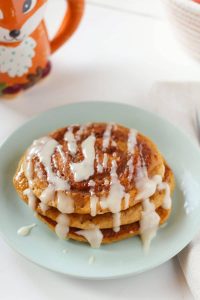 Cinnamon Swirl Pumpkin Spice Pancakes with Cream Cheese Glaze by Crayons and Cravings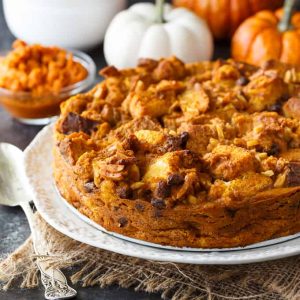 Pumpkin Bread Pudding by Simply Stacie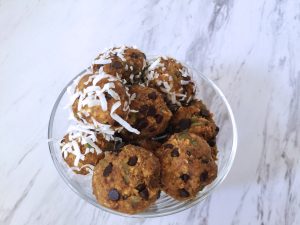 Pumpkin Spice Energy Bites by Really, are you serious?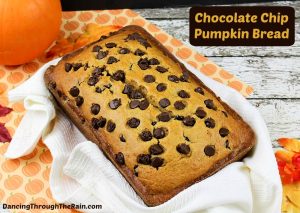 Pumpkin Chocolate Chip Bread by Dancing Through The Rain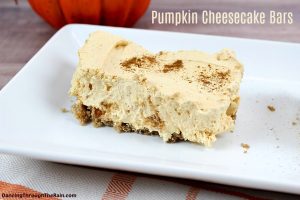 Pumpkin Cheesecake Bars by Dancing Through The Rain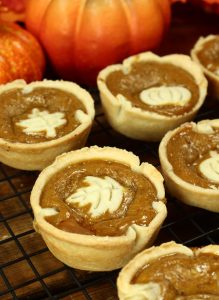 Mini Pumpkin Pies by Wanna Bite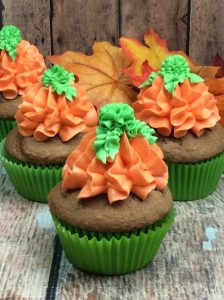 Pumpkin Spice Cupcakes by Crayons and Cravings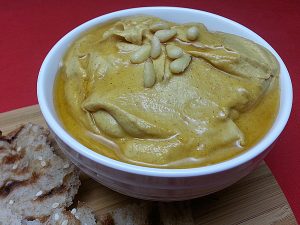 Pumpkin Spice Hummus by Mama Likes To Cook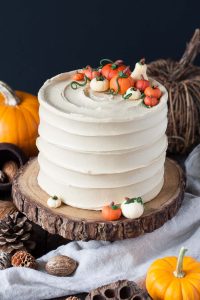 Pumpkin Spice Latte Cake by Liv for Cake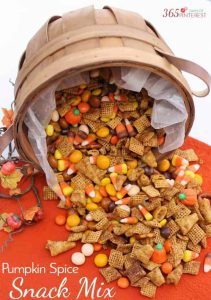 Pumpkin Spice Snack Mix by Princess Pinky Girl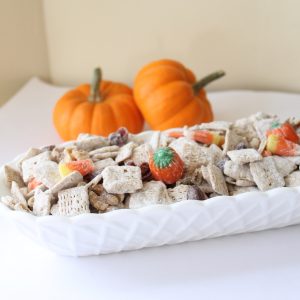 Pumpkin Spice Trail Mix by The Country Chic Cottage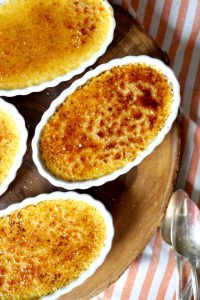 Pumpkin Creme Brûlée by The Baking Fairy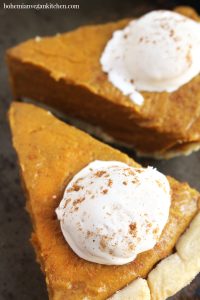 Quick Gluten-Free Vegan Pumpkin Pie by Bohemian Vegan Kitchen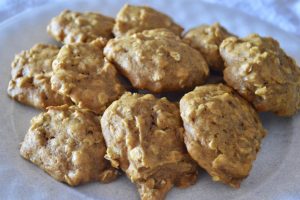 Pumpkin Spice Cookies by This Delicious House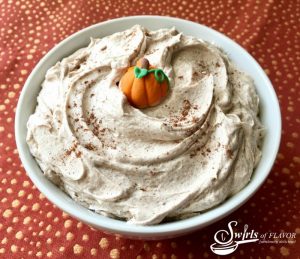 Pumpkin Pie Spice Buttercream Frosting by Swirls of Flavor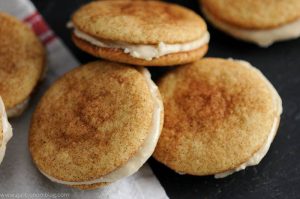 Pumpkin Spice Snickerdoodle Whoopie Pies by Gastronom Blog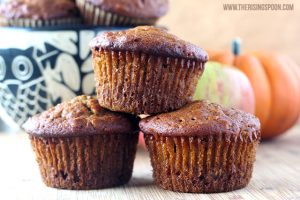 Pumpkin Apple Harvest Muffins by The Rising Spoon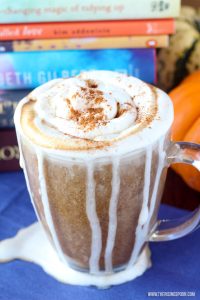 Pumpkin Spice Latte Recipe by The Rising Spoon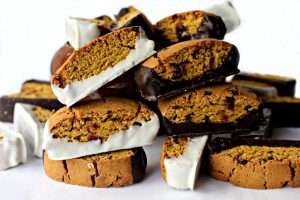 Pumpkin Cranberry Biscotti by The Monday Box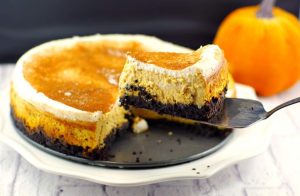 Skinny Pumpkin Cheesecake with Oreo Cookie Crust by Food Meanderings
A big thank you to the bloggers who shared their recipes with us today. Please note that all recipies and pumpkin spiced recipe photos are used with permission. I appreciate those who shared and I hope you will use the link provided below to check out their full pumpkin recipe on their original site. Each blogger featured has an amazing blog that I hope you will consider following – they are more than the one or two recipes featured here.