60 Inexpensive Recipes that Don't Suck!
Disclosure: This site uses affiliate and referral links. This sometimes earns this site commissions to keep it running at no additional cost to the reader. Thank you!
Food prices are higher than they have ever been. With so many every day things becoming more expensive, many of us are trying to find ways to save money. This post about inexpensive meals is becoming very popular again. I always want to encourage readers to reach out to their local food banks, churches, and charity organizations if you are food insecure. There are many ways we can stretch our food budget and also help others during this difficult time. Obviously voting for policies that will help keep corporations in check is what needs to happen in the long run, but for now; we can stretch what we have!
Before you start shopping, make sure to grab Grocery Coupons. Back in the day, I used to have to get a newspaper and cut out coupons to save money on food for recipes. Now, you can grab coupons online to either print out or load to your phone. We are always surprised by the variety of items we can use coupons on. I often meal plan around coupons I find online. Start with coupons and your meals will be even less expensive!
Inexpensive meals tend to be bland and boring. When we are trying to save money we often sacrifice flavor and fun for a lower price point. I am thrilled to share 60 inexpensive recipes from bloggers all over the United States. All of these recipes are budget friendly, but more importantly; they don't suck! Often times, a few simple ingredients is all you need for a fresh and cheap meal. So many of our favorite recipes might be expensive because they use a lot of ingredients. We find that eating with the seasons and really editing down the processed foods helps keep our budget low. Every time we are trying to save money, we pull out this awesome list of budget friendly recipes to help us cut one of our biggest expenses; food.
One way that I get cheap food is by using the iBotta app. I used to coupon all the time, but it became too tedious with little paper coupons. I used to save a ton of money on groceries, but it was just so much work to have a coupon binder. Now I use iBotta and it saves with just using my phone. I check it out before I go to the store and also double check before I check out. Every little bit helps when trying to save on groceries, and iBotta can sometimes save me more than 20% off my weekly groceries! If you have not signed up, please sign up with my referral code. You will get a $5 bonus cash back with your first qualifying purchase and I will get a bonus for referring a friend. I appreciate you using our referral code and I am glad you will get a unique $5 bonus right out the gate. Use the iBotta app when you purchase items for the cheap meals below!
Cheap Meal Ideas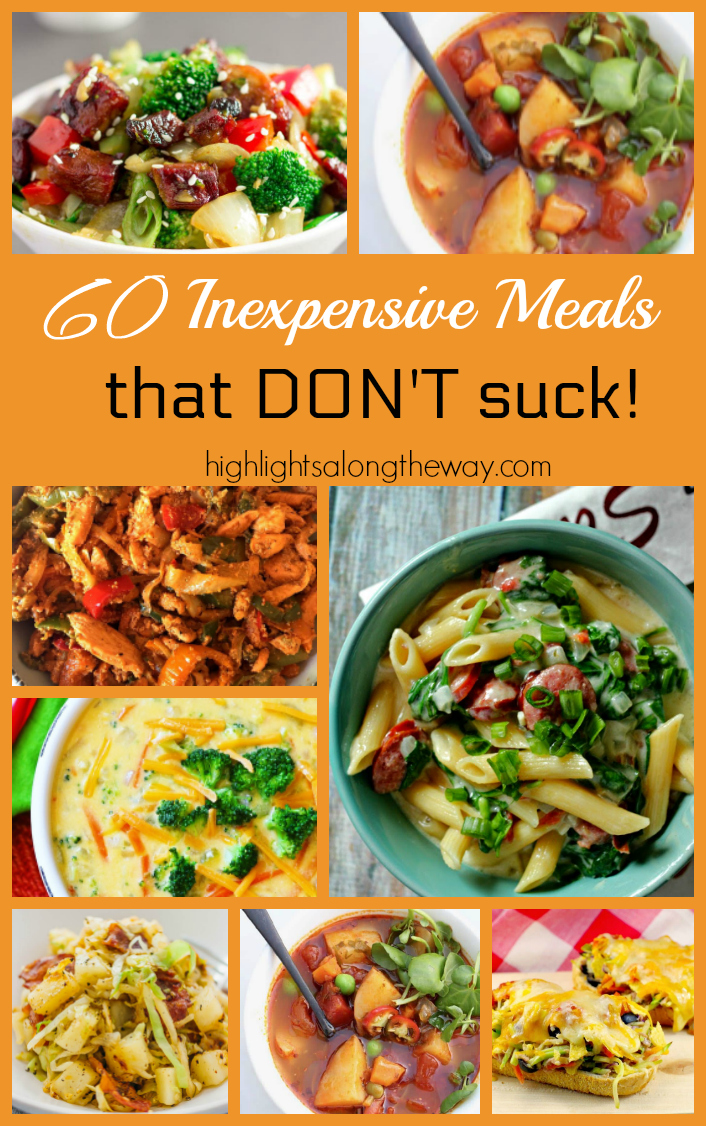 Cheap Recipes that Don't Suck!
The recipes below range from simple to complex. Some of these cheap recipes are vegan and other recipes include meat and dairy. There is something for everyone! Hopefully there is something here to add into your meal rotation or maybe something new you can try to use up something in your freezer or pantry. As always, we suggest utilizing any options available, there is no shame in picking up food items at a food pantry if necessary.
The beginning of the year is a time when most people are trying to find ways to cut back on expenses. We use this time of year to go through our cupboards and freezer and creatively use ingredients up. We buy inexpensive ingredients and make no fuss, inexpensive meals. Sadly, a lot of times our frugal months can produce some pretty depressing meals. Our family had had it with boring inexpensive meals that frankly sucked. I reached out to some of the best recipe bloggers all over the US and asked for their favorite inexpensive recipes that didn't suck. I am so excited to see simple twists on old favorites and some brand new recipes that we have never tried before!
I love how versatile so many of these recipes are. I always suggest looking at recipes as a guide, but not an absolute. Many of these recipes can be modified slightly to fit any dietary needs or preferences. I plan on modifying several of these for our dairy free family. I also always encouraging swapping things out when you can find a less expensive option. If the recipe calls for broccoli but you have peas or cauliflower already in your freezer; use that instead! If the recipes calls for red bell peppers but green bell peppers are on sale, consider changing it up. Saving money can be a drag, but it is also so rewarding.
Below there are delicious and cheap recipes that fit every diet! You can find inexpensive meal options that are great whether you are into Keto or a devout Vegan. These inexpensive recipes are great for keeping you on budget!
Cheap and Simple Dinner Ideas
While we have some incredible recipes below from recipe bloggers, we personally have an 'easy dinner' night at least twice a week where we feed our family of five for less than $10 and typically have left overs for lunch the next day.
Egg Burritos – Eggs, Peppers, potatoes, tomatoes, salsa – wrap it all up in a tortilla – done!
Bean Burritos – Beans, cheese, salsa – done!
Baked Beans and Rice – Baked beans on top of brown rice – done!
Crock Pot Chili and cornbread muffins – we make this vegan or with ground turkey (or left over rotisserie chicken) – so easy!
Breakfast for Dinner- Pancakes, eggs, and fruit – done!
Salad with left over BBQ chicken. – Harry BBQs chicken about once every other week. The second day we make a large salad with lettuce, tomatoes, a can of beans, a couple other veggies, and a small amount of left over chicken – very inexpensive!
Italian Sausage Subs – we don't really do hot dogs, but even 'fancy' chicken sausages on a roll with marinara sauce can be an inexpensive meal – and it is so fast! Sometimes we add thinly sliced onions, tomatoes, or bell peppers if we have them. My oldest likes to add olives too. Even with lots of toppings it is not an expensive meal.
"Fancy Sandwich" night – a couple types of lunch meat, two cheeses to choose from, lettuce, cucumbers, banana peppers, tomatoes, thin sliced onions, two different types of pickles, mayo, mustard, hummus, whatever else you can think of – our kids really enjoy this and it is just sandwiches but adding a few extra ingredients and their own choices make it kind of fun.
"Souplantation" night – our kids used to love to go to a buffet called Souplantation (RIP because of the pandemic) – we now will make our own salad bar during a heat wave with lots of choices. If it is not a very hot day we will also add two types of soups or chili. Even adding a few 'fancy' items can still be less than $10 for our whole family.
Pizza night! – Friday night is always pizza night at our house. We used to order out but at least every other time now we get a 'take and bake' pizza from Aldi – it is $6 – $7 and we add a simple salad and cut up oranges from our tree. Our whole family eats for less than $10 and there is usually a slice or two left over for the next day.
Grow your own Food!
Growing your own food can stretch a budget. Home gardens have helped many people save money and eat healthy. Even in an apartment there are ways to stretch your food budget by growing your own food. Here are a few ideas to get started.
Tomato plants are very easy to grow and can be used in salads, sandwiches, soups, salsas, and more.
Potatoes in a bucket – this is insanely easy and can be started with the eye of a potato that you purchase at the store!
Green onions – can be regrown in a glass of water on your counter!
Radishes – grow very easily and quickly
Zucchini – if you have space, zucchini can yield a huge harvest and can be so versatile.
Buy Nothing and Home Gardener Groups on Social Media
Stretch your budget by joining your local 'buy nothing' group. This will be different from city to city, but in our area nearly every day there is someone giving away various fruits from their trees. We have given away lemons and oranges from our trees on 'buy nothing'. I have seen people giving away food because they are moving. I've seen home bakers who bake as a hobby give away fancy cakes and cookies. I've seen those starting a new diet give away everything in their pantry. I've seen folks give away something that was accidentally brought as part of an Instant Cart order. Joining a group like this (or starting one!) online is a great way to save money and also share if you have excess. Home gardeners may also have bumper crops that they will share in a 'buy nothing' or a 'home garden' group. Get social and hopefully it will help you stretch your food budget.
START HERE!
Now apply many of these starts to the meals below!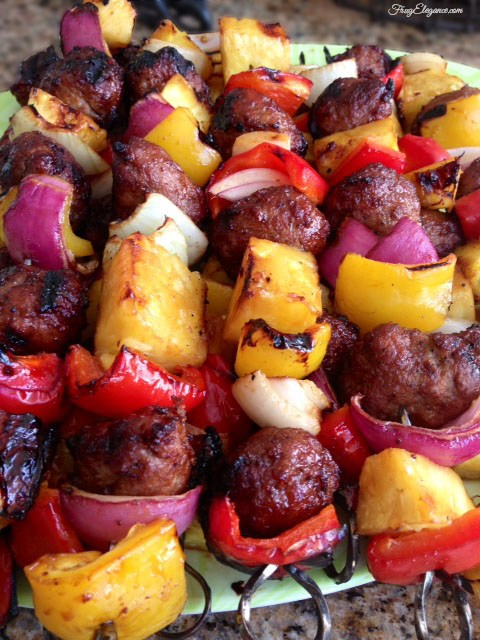 Quick & Easy BBQ Kabobs by FrugElegance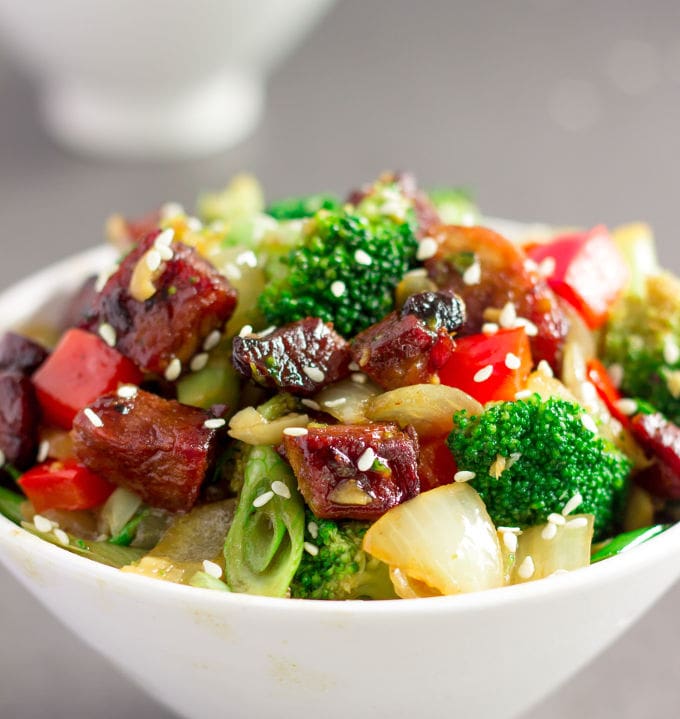 Hoisin Pork Stir-Fry by One Clever Chef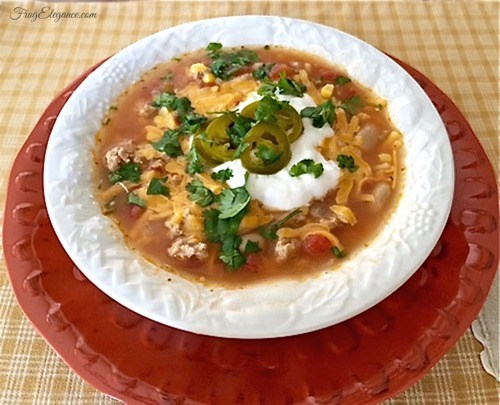 Easy Taco Soup Recipe by FrugElegance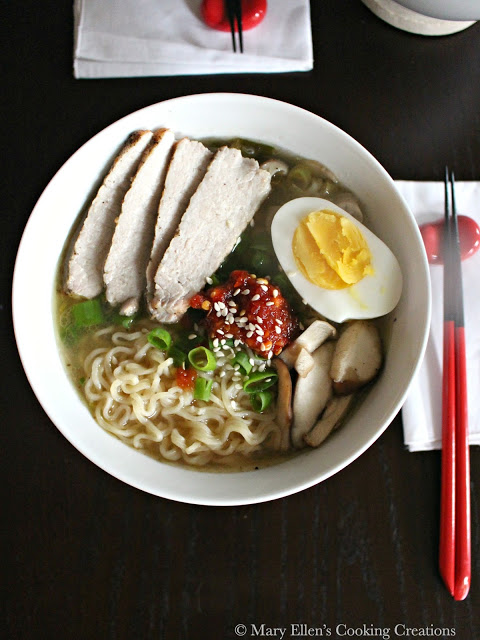 Easy Pork Ramen by Mary Ellen's Cooking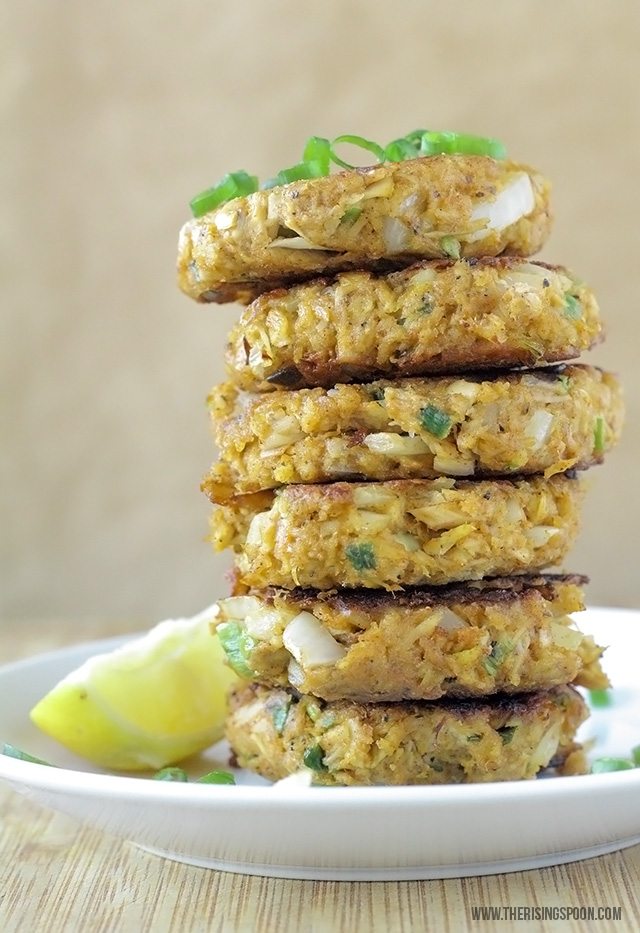 The Best Tuna Patties by The Rising Spoon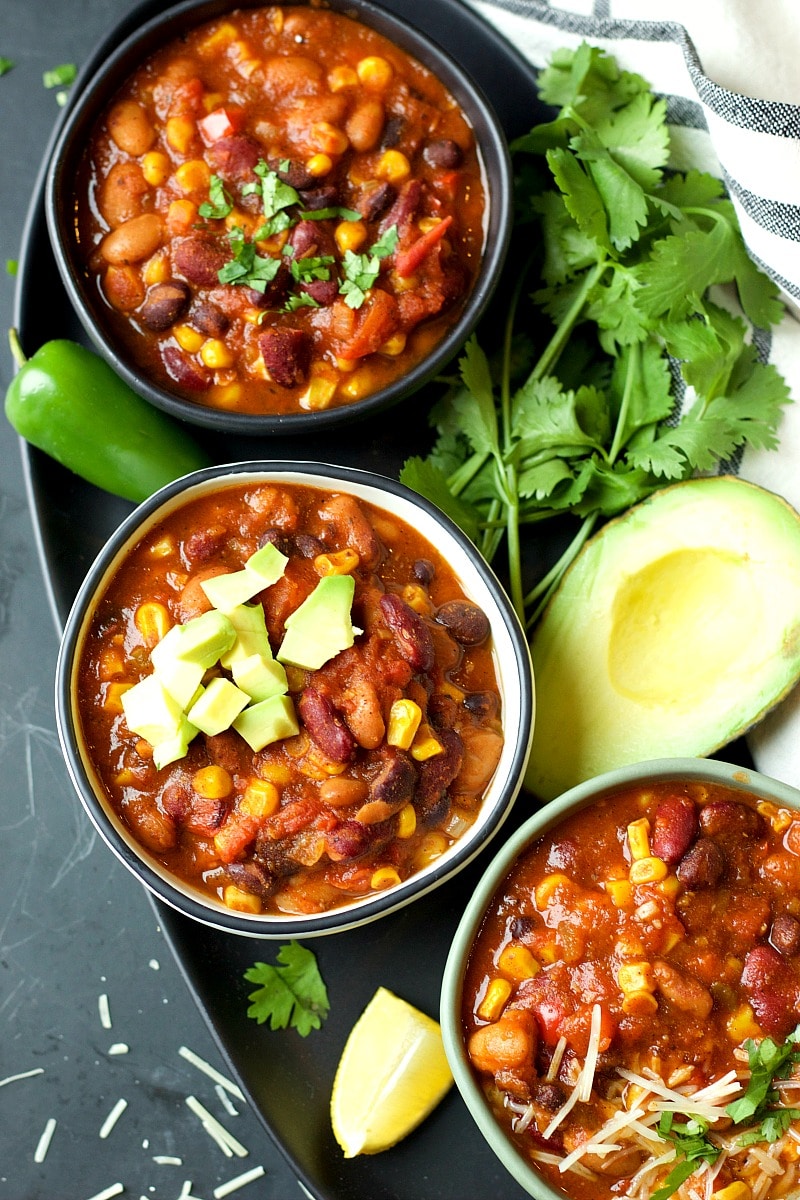 Instant Pot Supersonic Chili by Garden in the Kitchen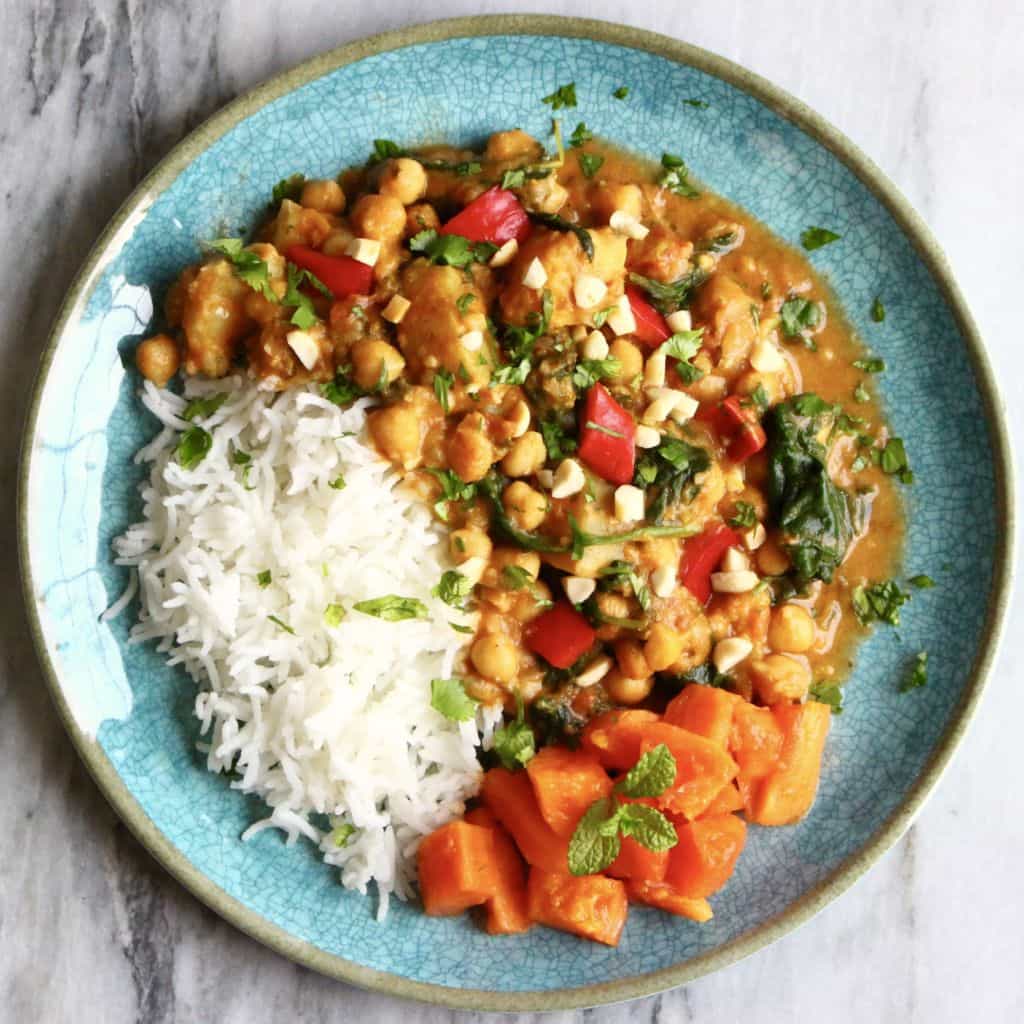 Chickpea Sweet Potato Peanut Curry by Rhian's Recipes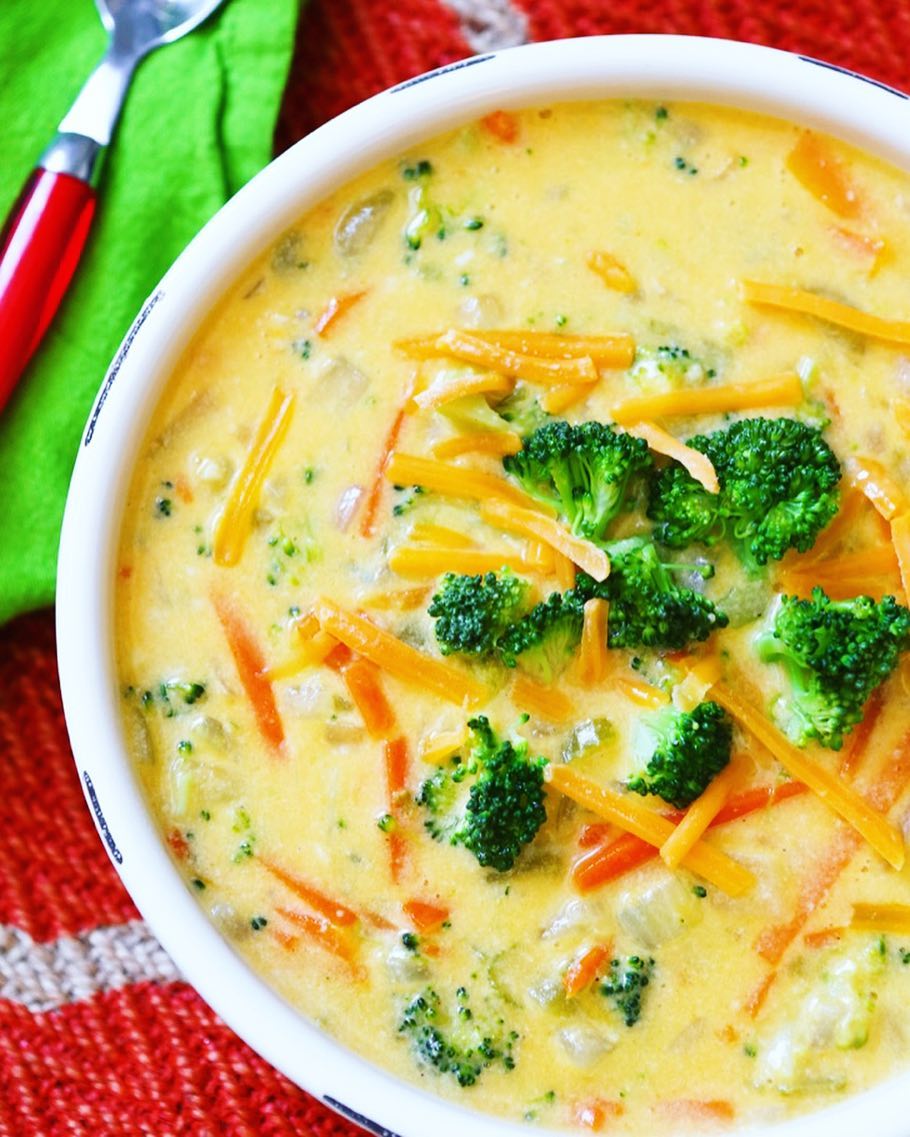 Easy Broccoli Cheese Soup Recipe by The Homemaker's Journal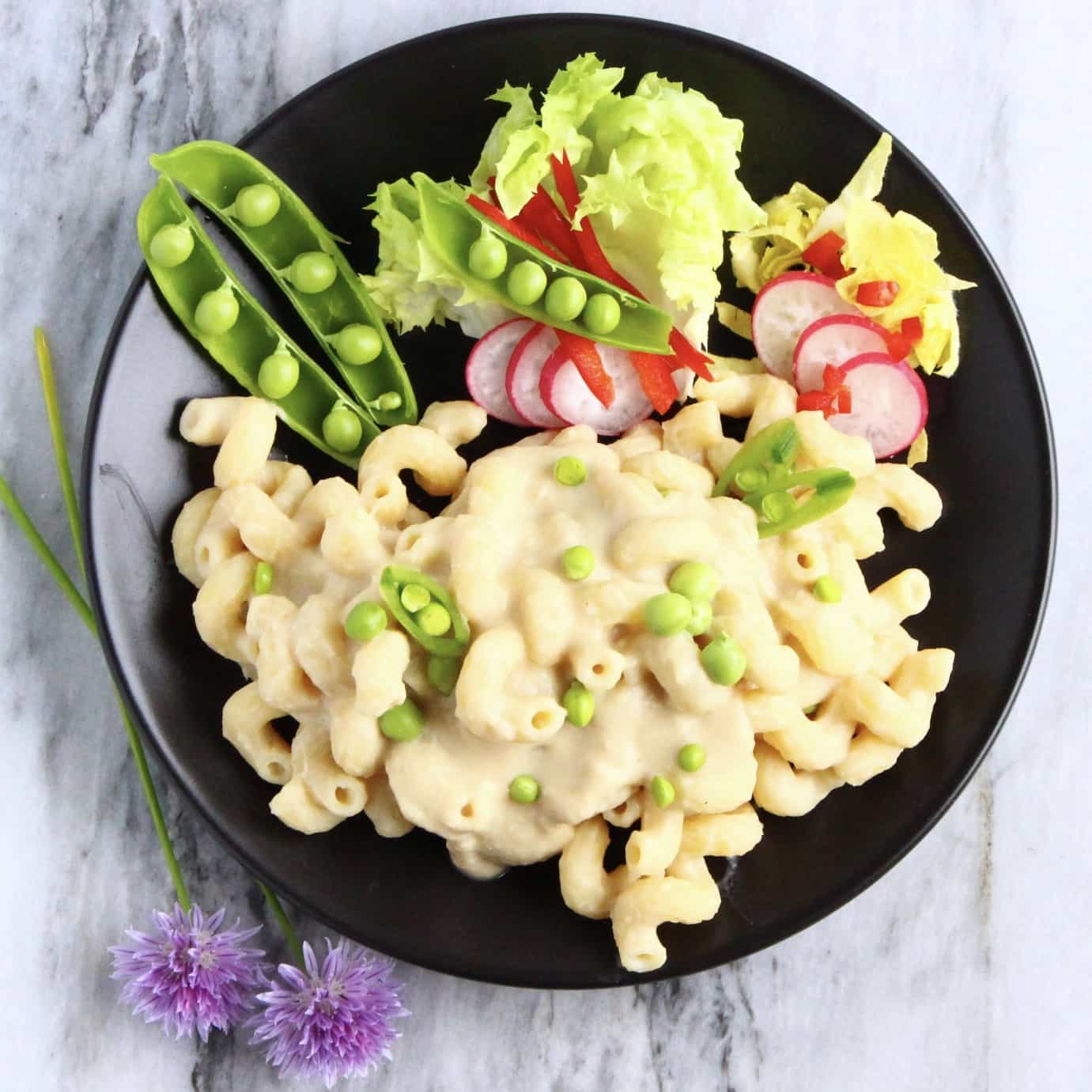 Vegan White Bean Mac and Cheese (GF) by Rhian's Recipes

Swedish Meatballs by Beach Hut Cook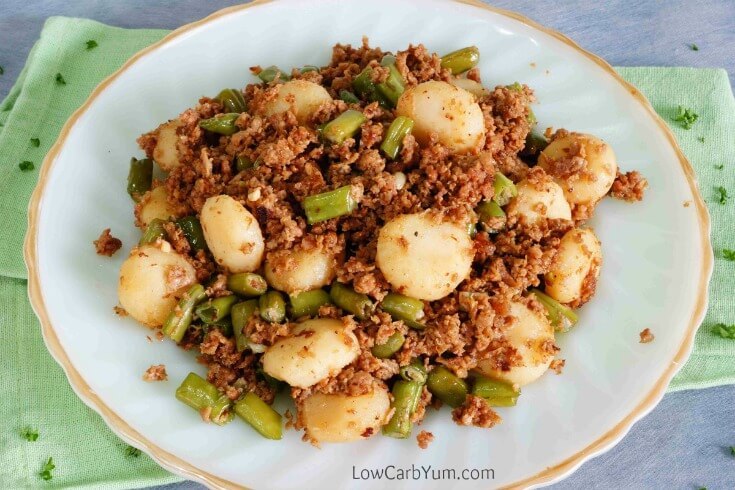 Easy Hamburger Green Bean Stir Fry by Low Carb Yum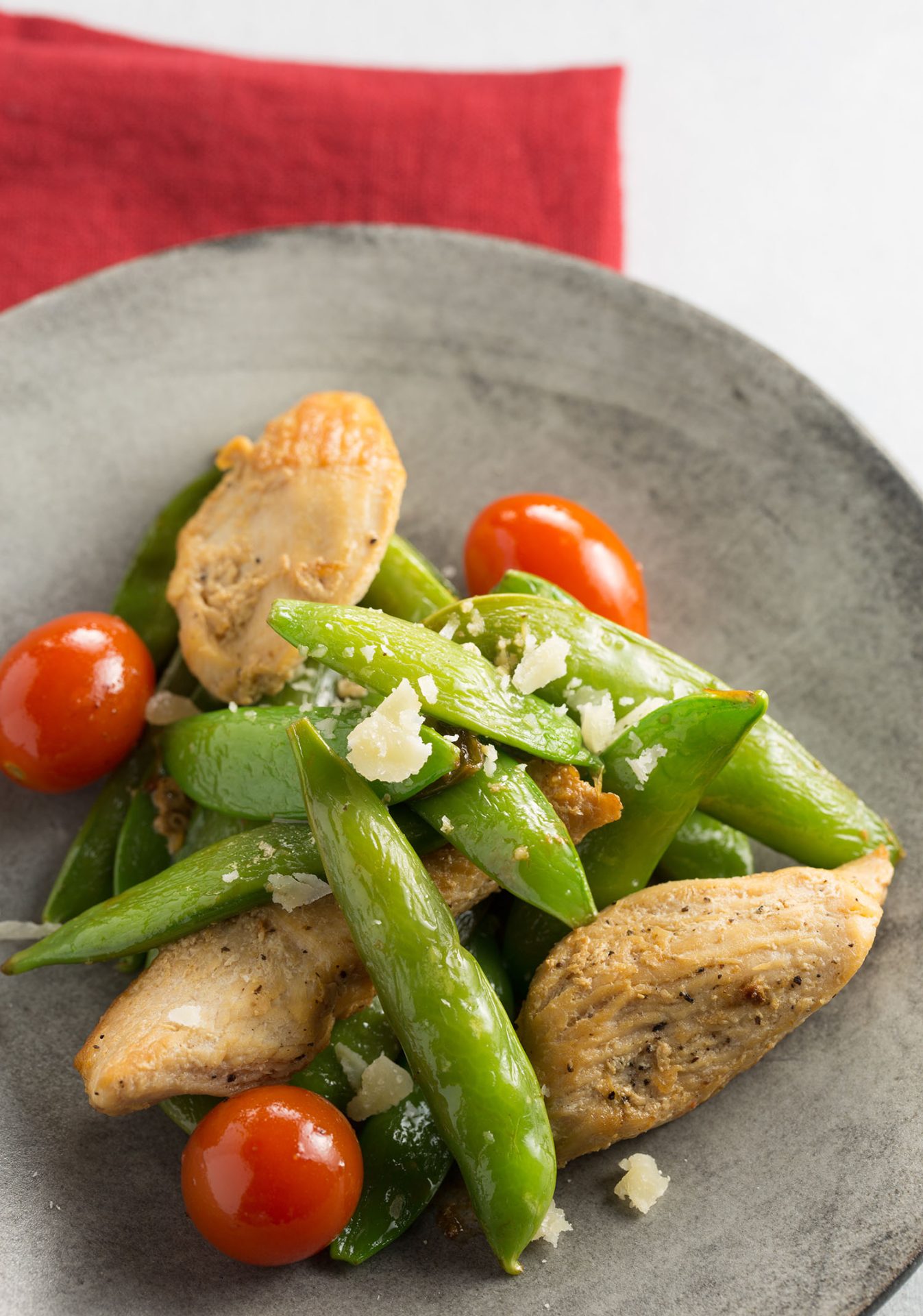 Easy Peasy Snow Pea Salad by Deliciously Plated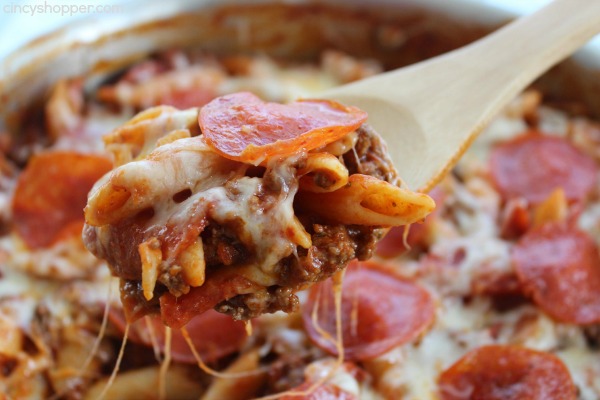 One Pot Pepperoni Pizza Pasta by Cincy Shopper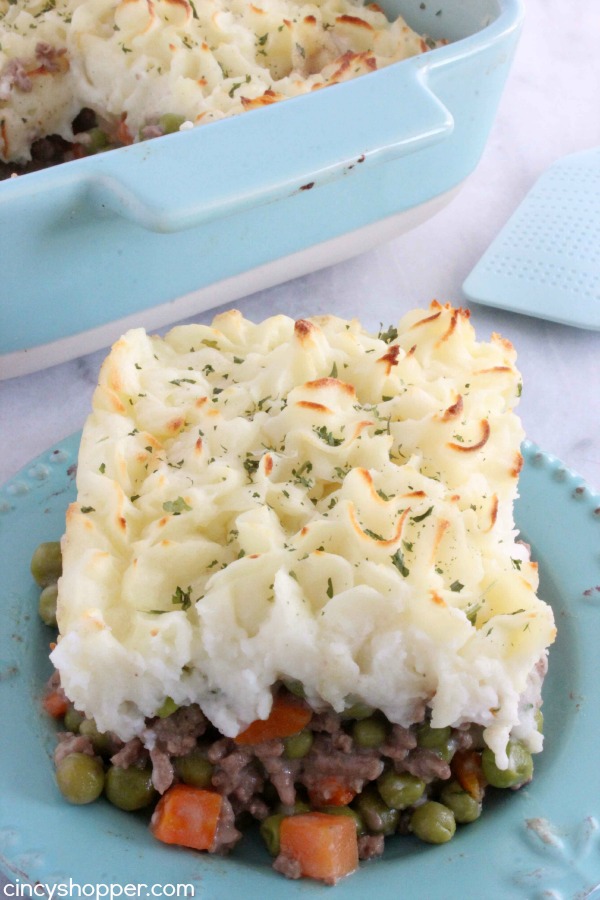 Easy Shepherd's Pie Recipe by Cincy Shopper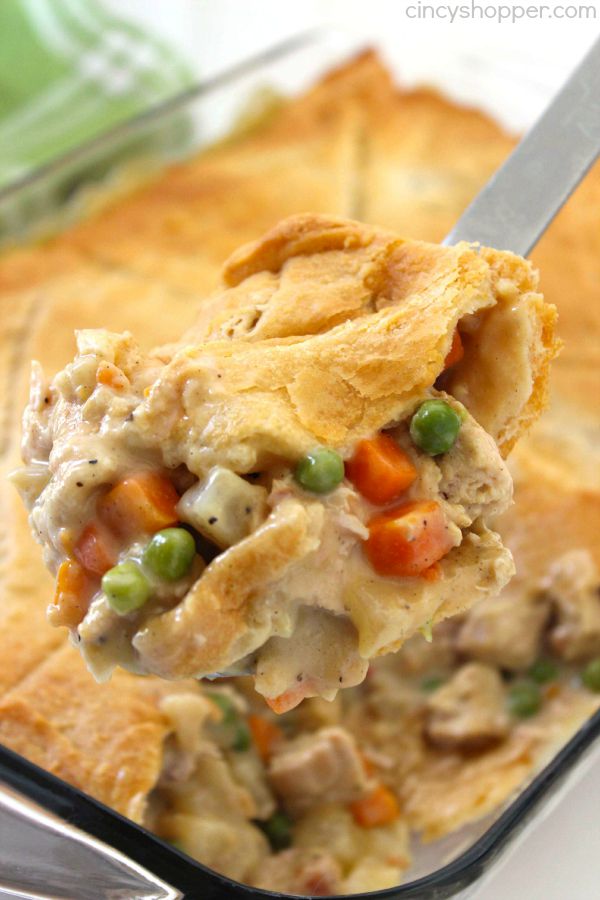 Chicken Pot Pie Casserole by Cincy Shopper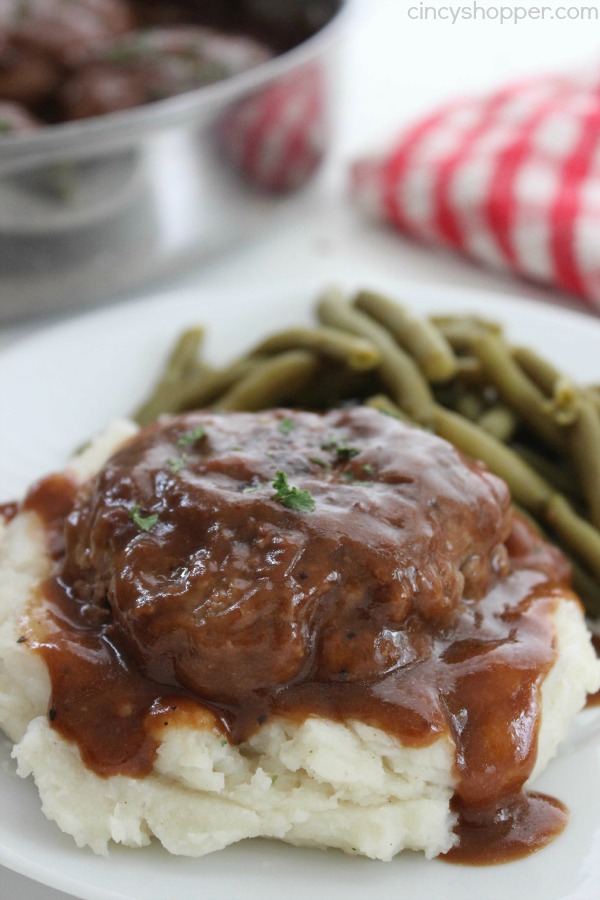 Simple Salisbury Steak by Cincy Shopper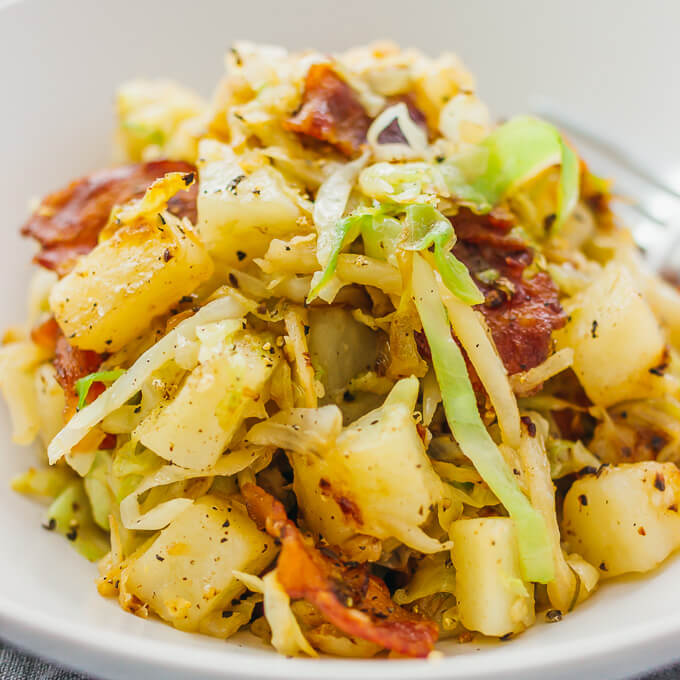 Fried Cabbage and Potatoes with Bacon by Savory Tooth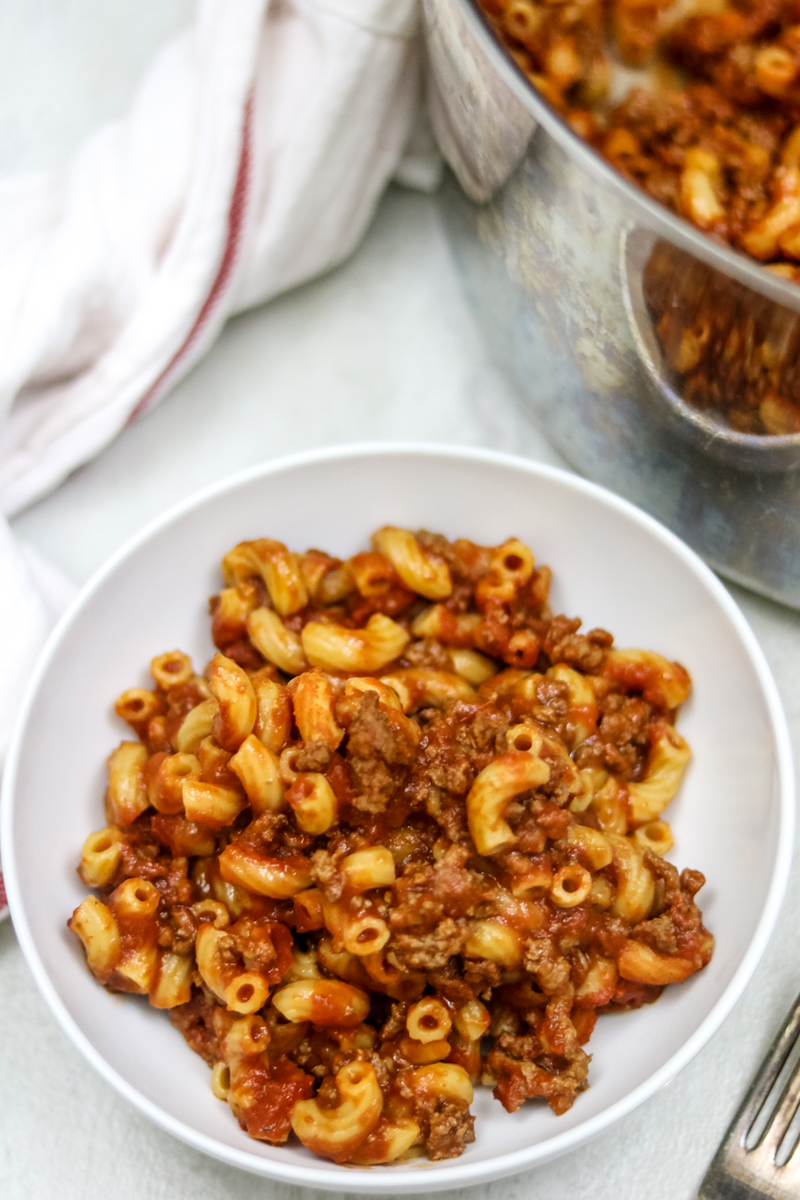 Healthy Homemade Hamburger Helper Skillet by A Mindfull Mom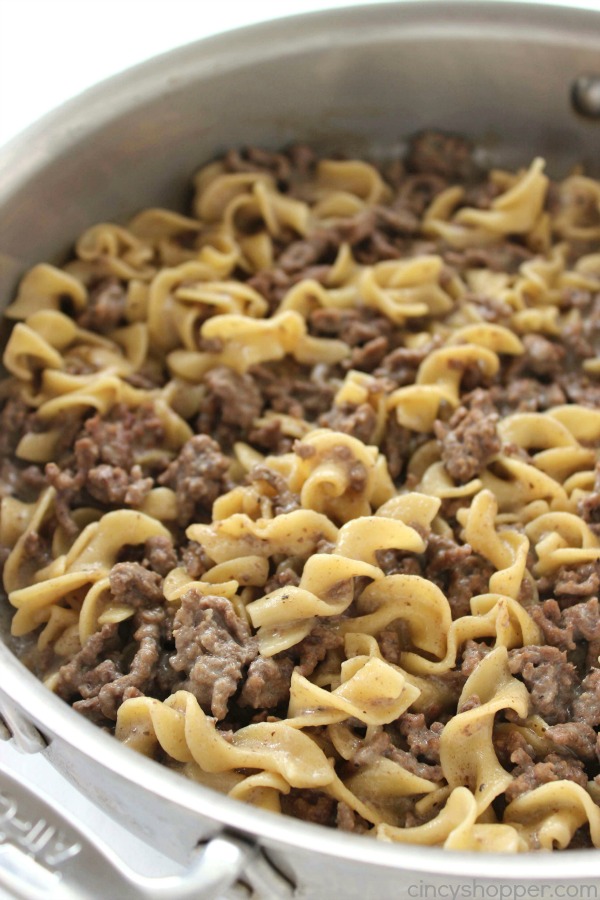 Homemade Hamburger Helper Beef Noodle by Cincy Shopper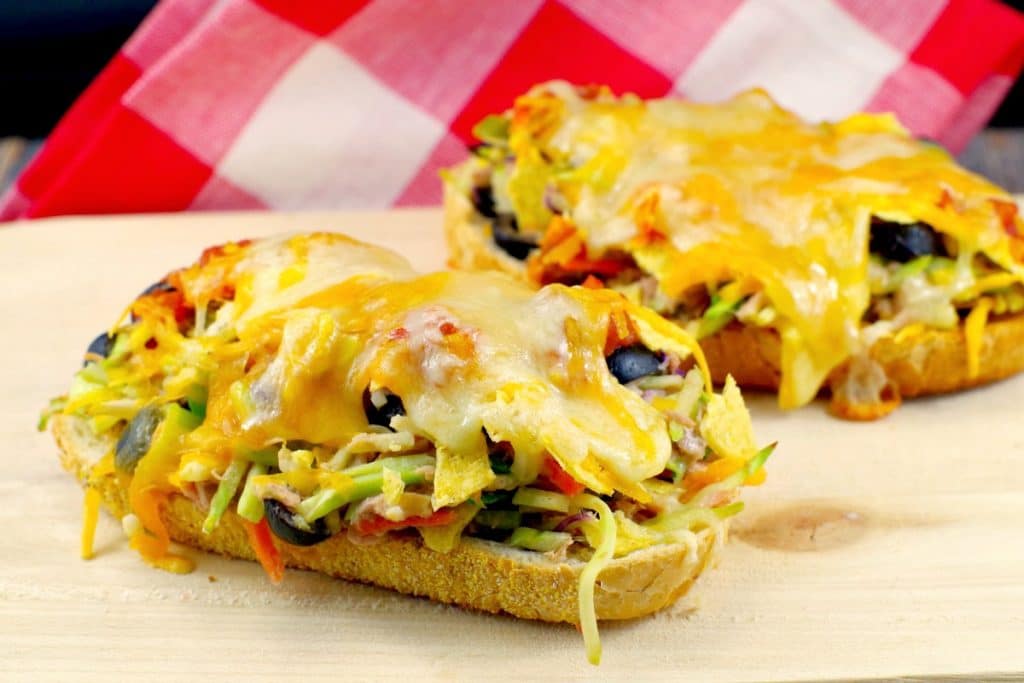 Two Cheese Tuna Mexi- Melts by Food Meanderings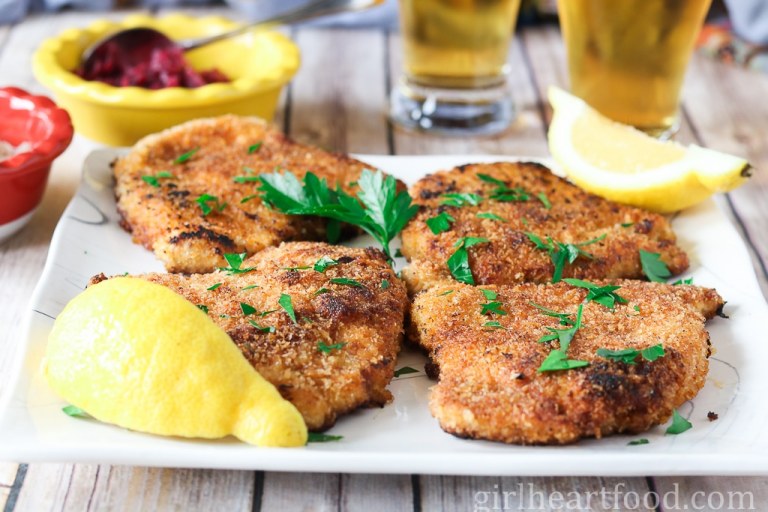 Pork Schnitzel by Girl Heart Food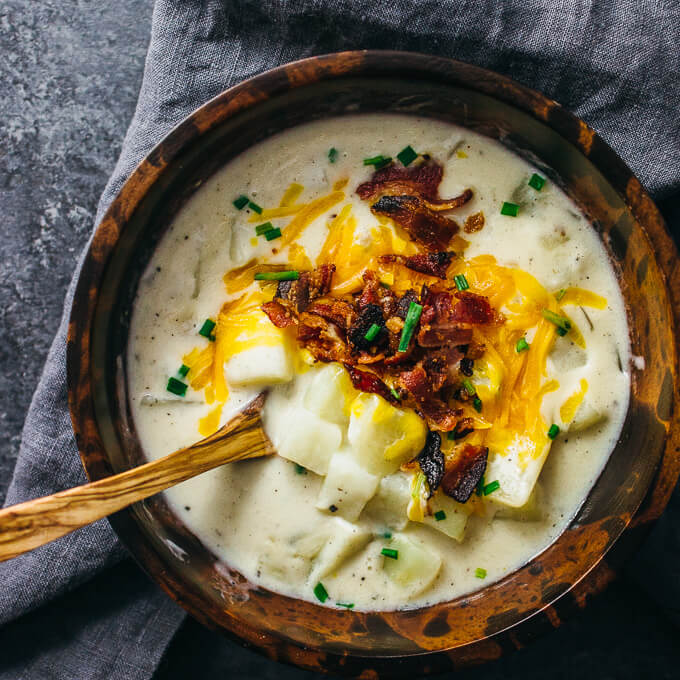 Creamy Potato Soup with Bacon and Cheddar by Savory Tooth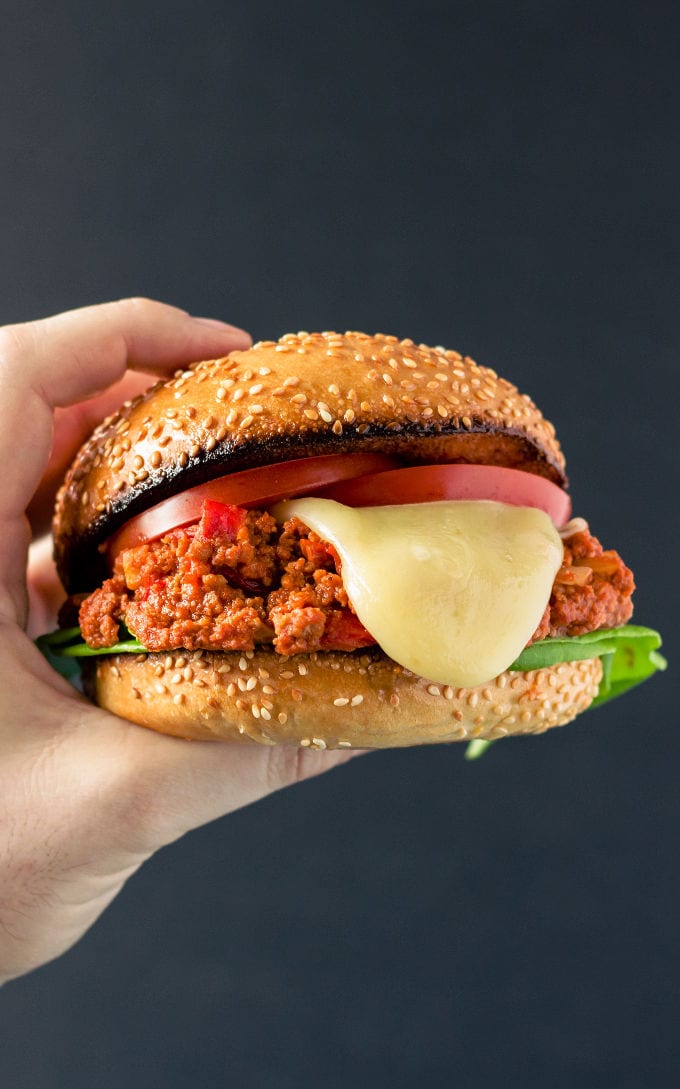 Paleo Sloppy Joes by One Clever Chef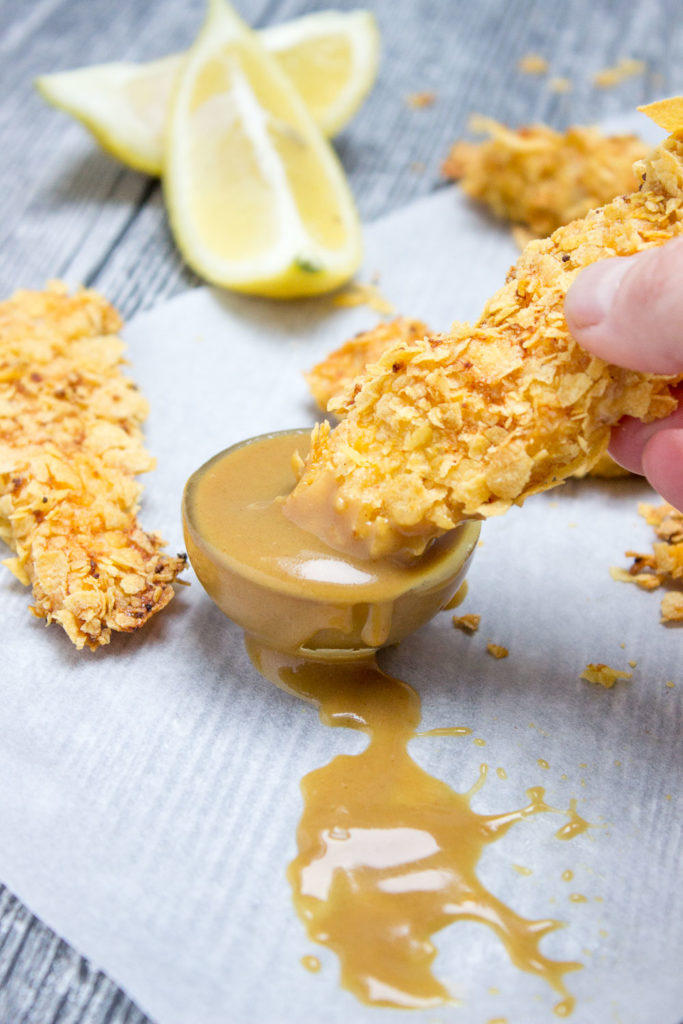 Crispy Baked Cornflake Chicken Tenders by Natalie's Health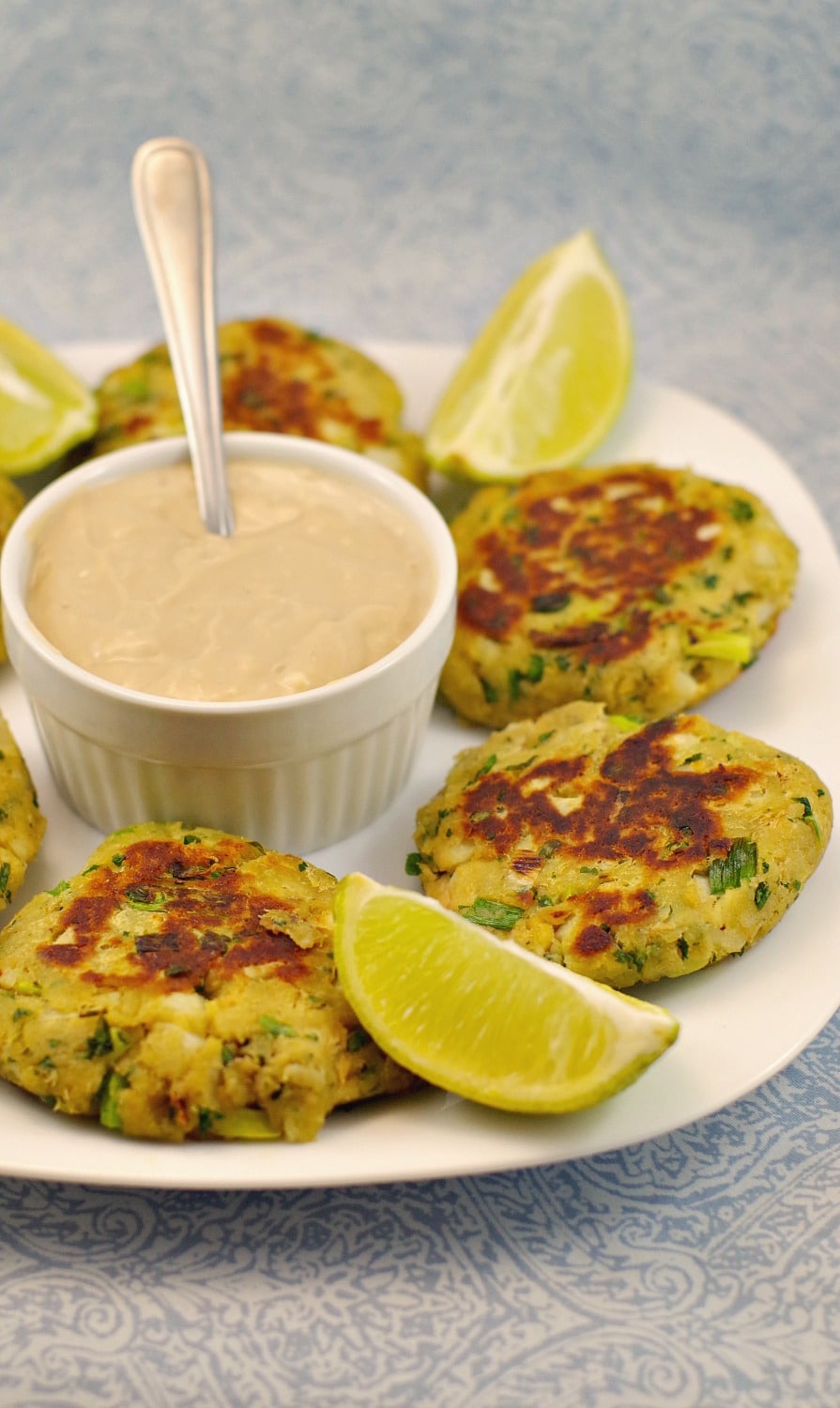 Asian Pan Fried Salmon Patties with Creamy Ginger Lime sauce by Food Meanderings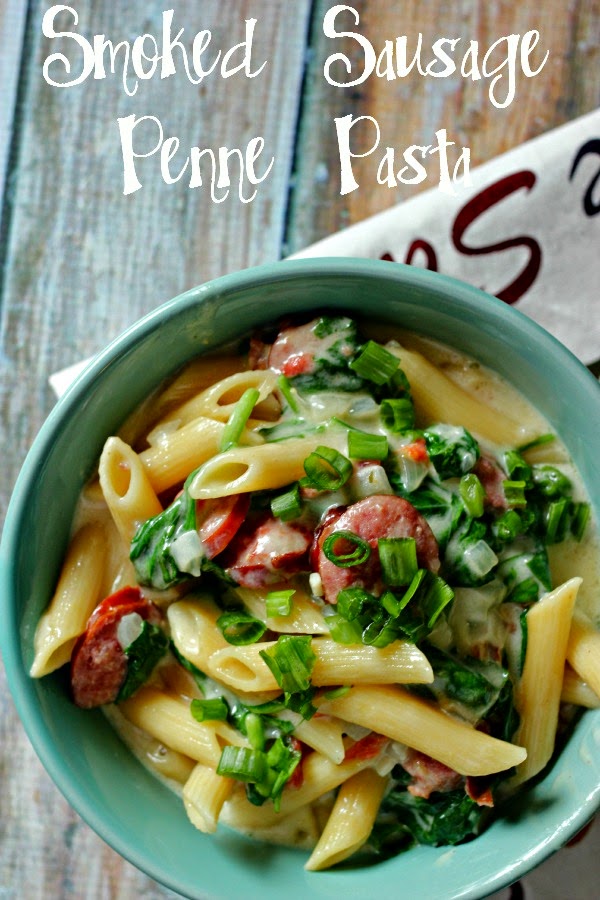 Smoked Sausage Penne Pasta by Jaime Loves Stuff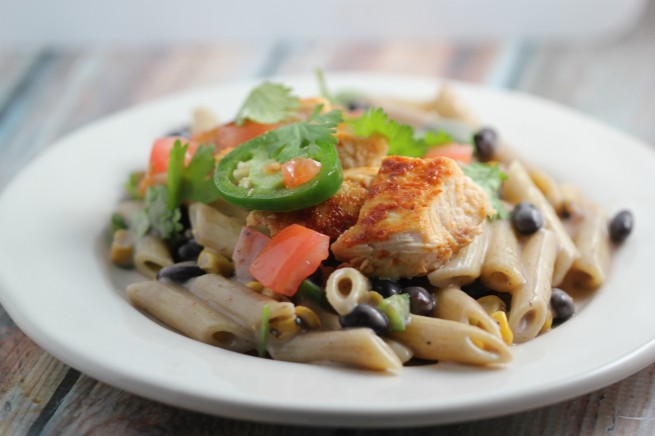 Southwestern Black Bean Penne Alfredo by Jaime Loves Stuff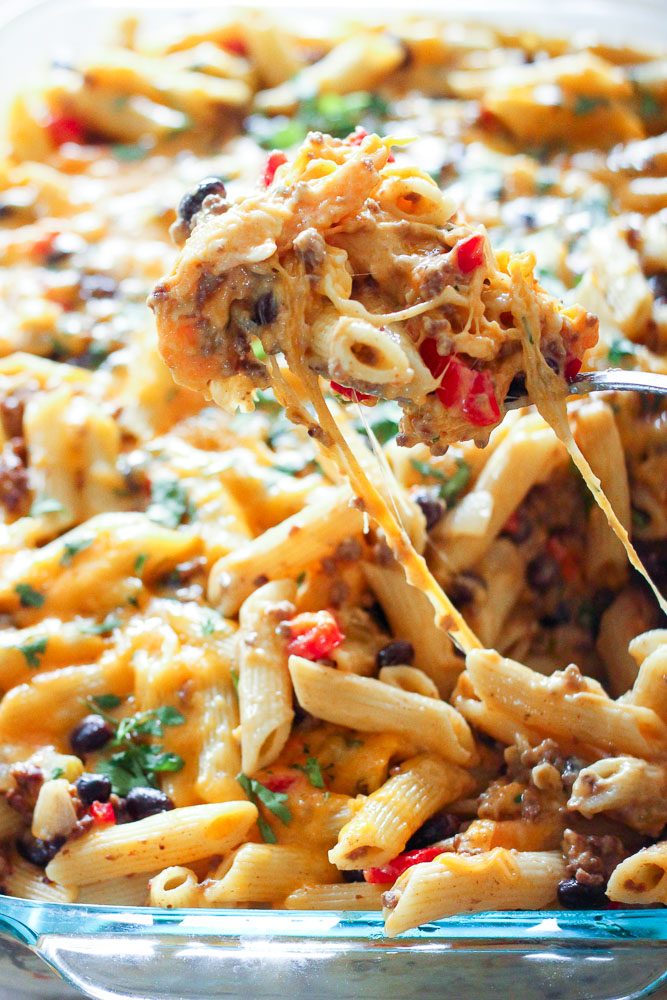 Chile Con Queso Pasta Bake by Delicious and Dime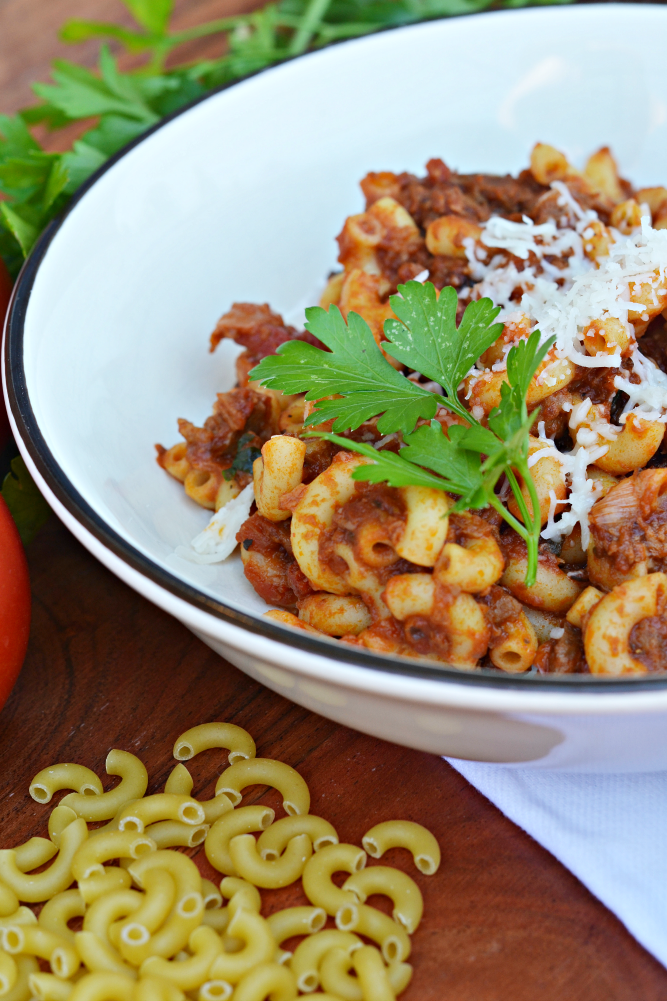 Homestyle Goulash by The Life of Jennifer Dawn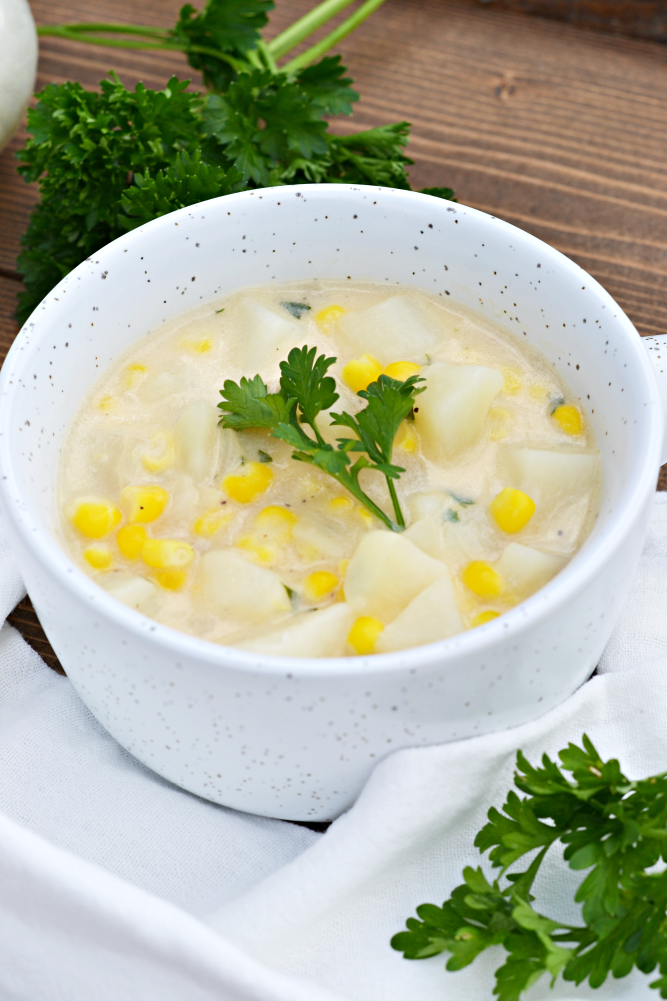 Potato Corn Chowder by The Life of Jennifer Dawn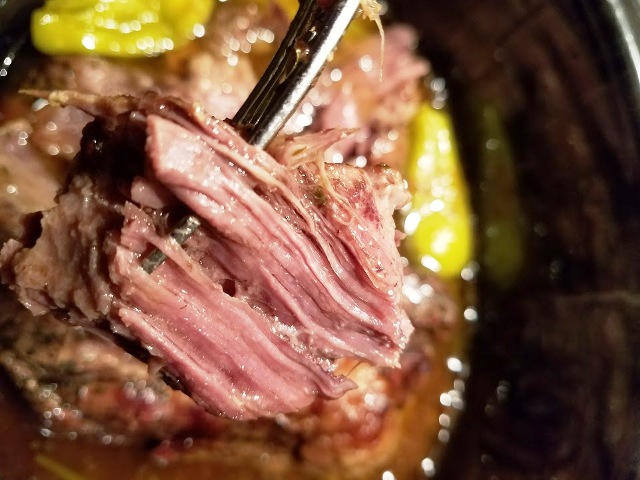 Crock Pot Mississippi Pot Roast by More or Less Cooking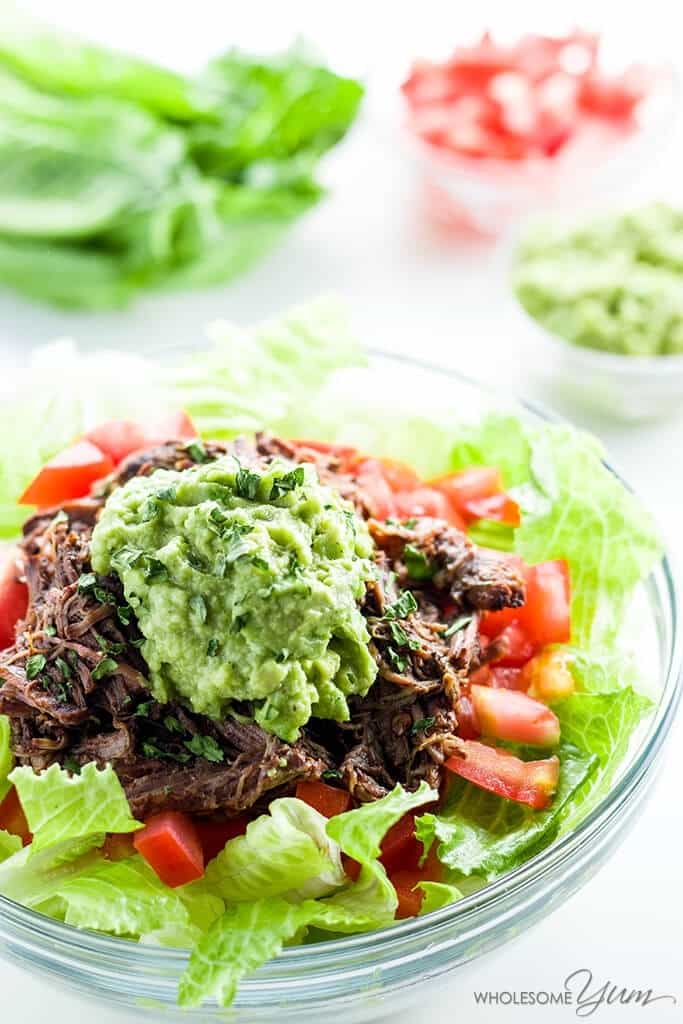 Chipotle Barbacoa Recipe Copycat In A Slow Cooker by Wholesome Yum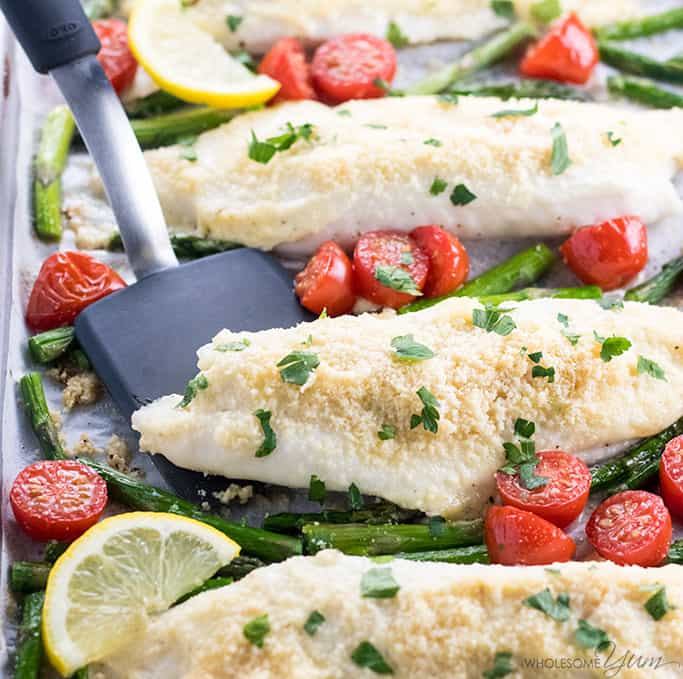 Easy Baked Parmesan Crusted Tilapia Recipe With Mayo by Wholesome Yum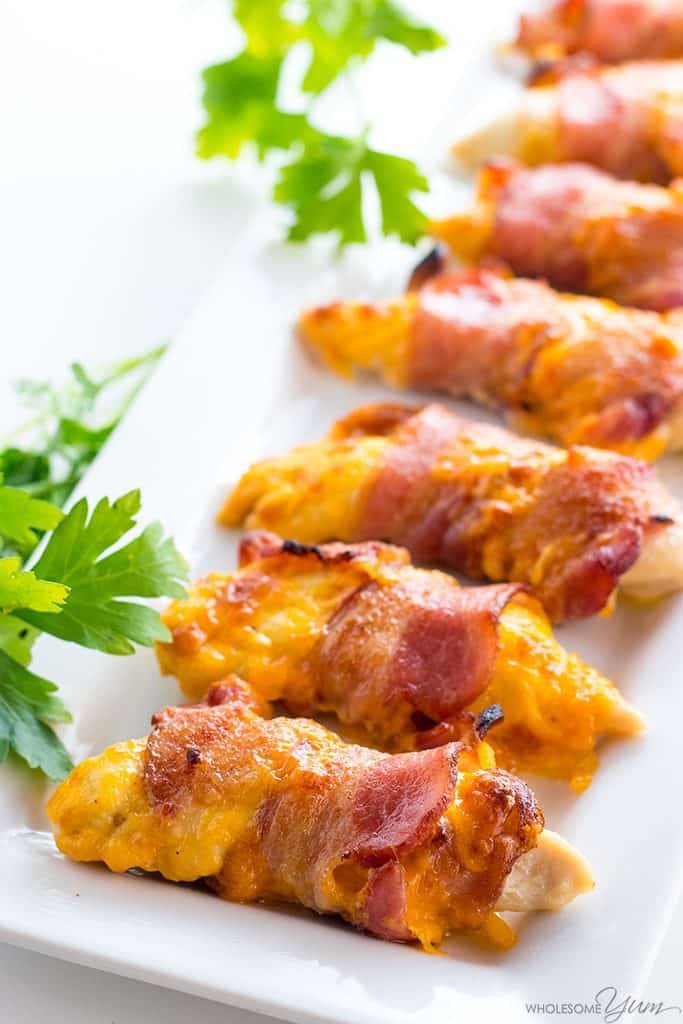 Baked Bacon Wrapped Chicken Tenders Recipe by Wholesome Yum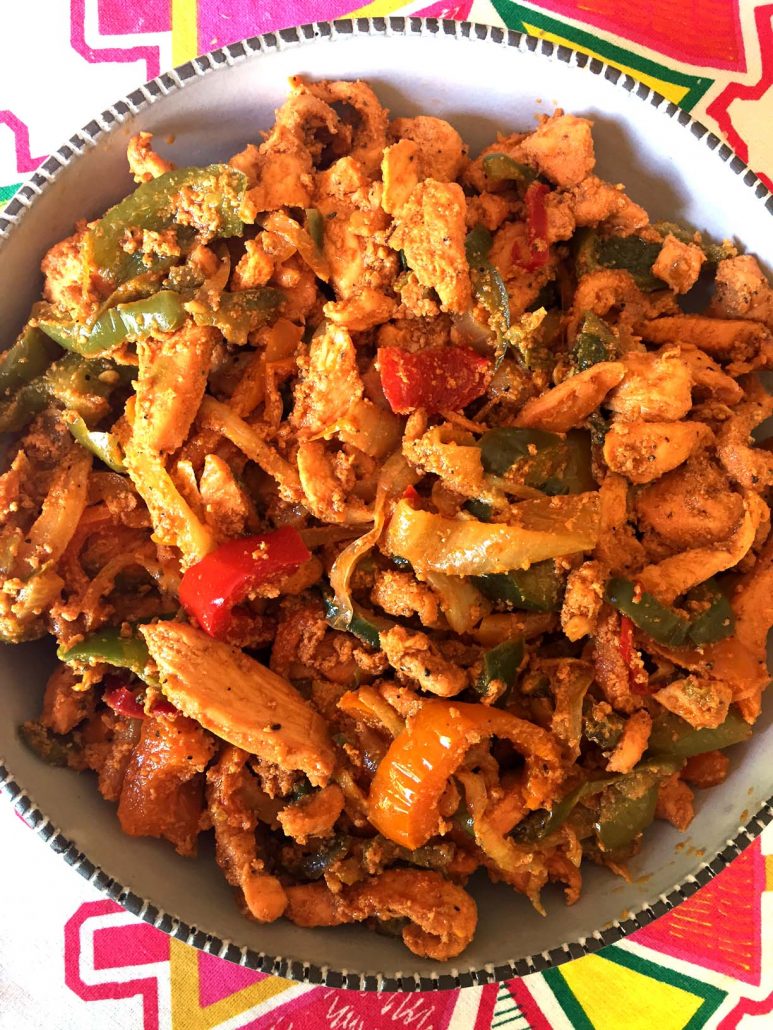 Easy Mexican Chicken Fajitas Recipe by Melanie Cooks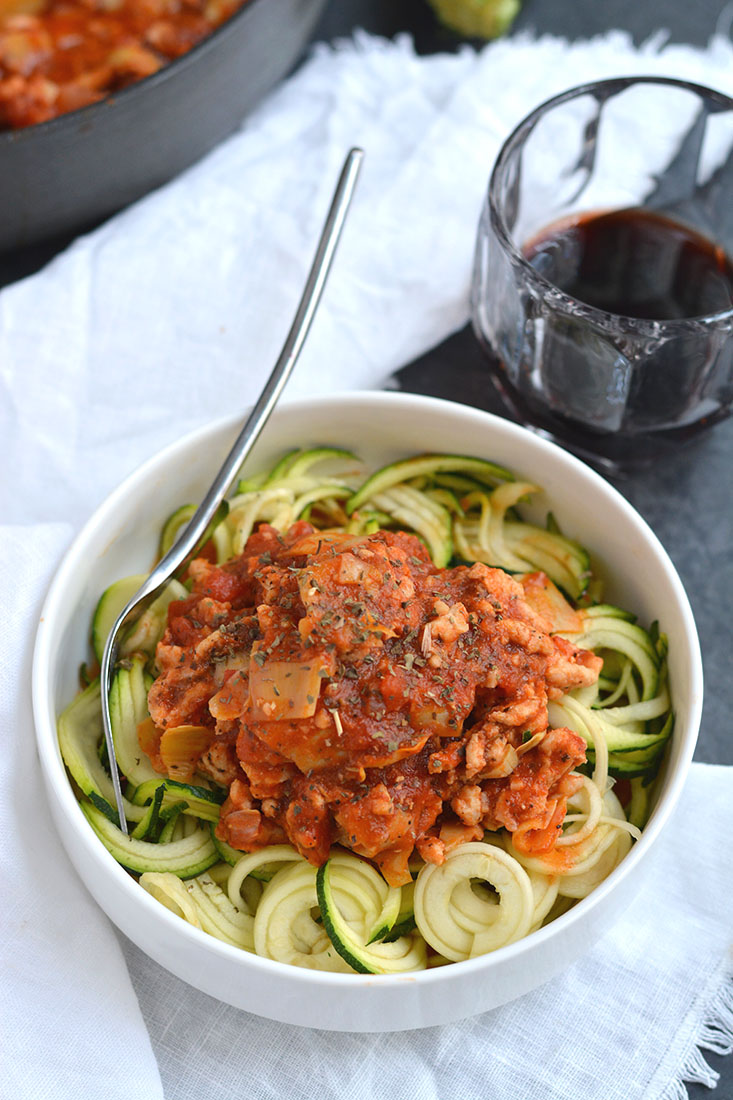 Meal Prep Bolognese with Zucchini Noodles by Skinny Fitalicious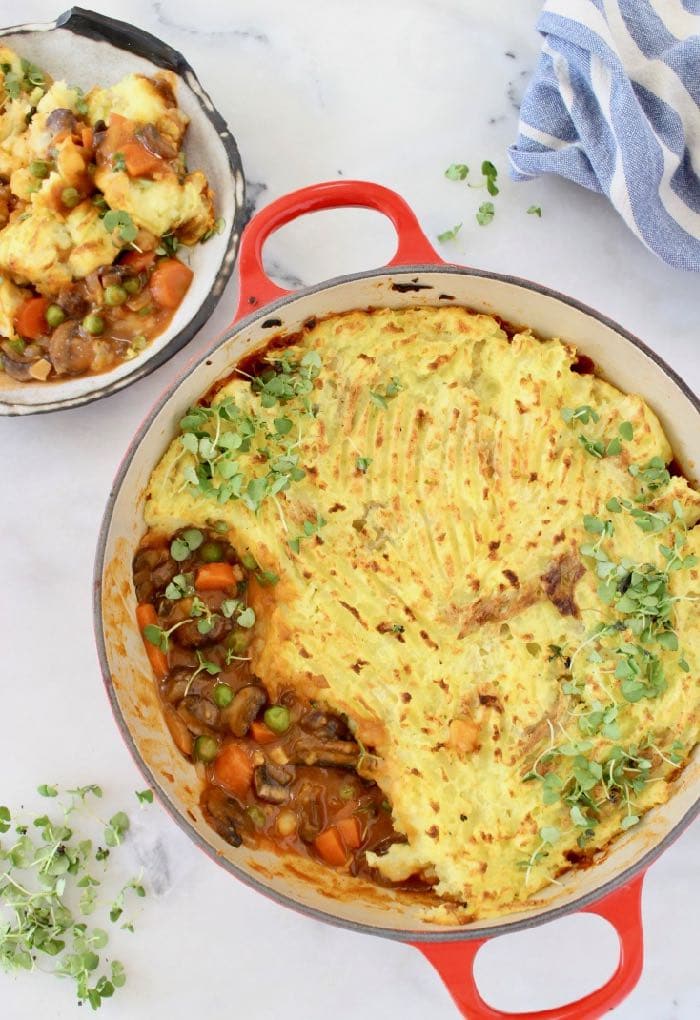 Best Vegan Shepherd's Pie Recipe by Veggies Society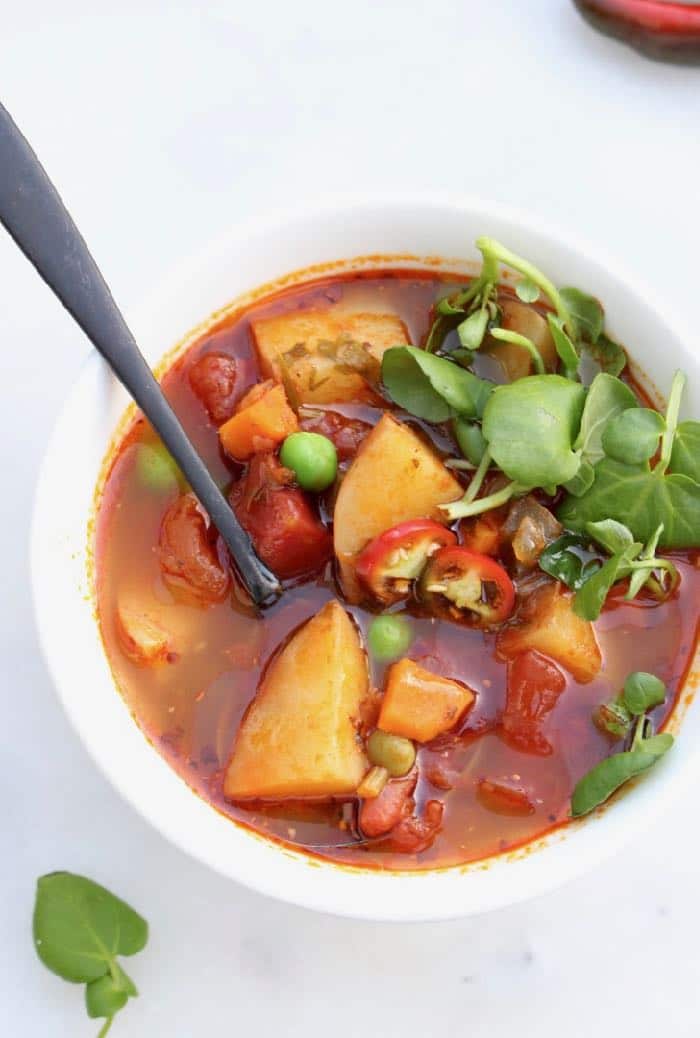 Healthy Vegan Potato Soup Recipe by Veggies Society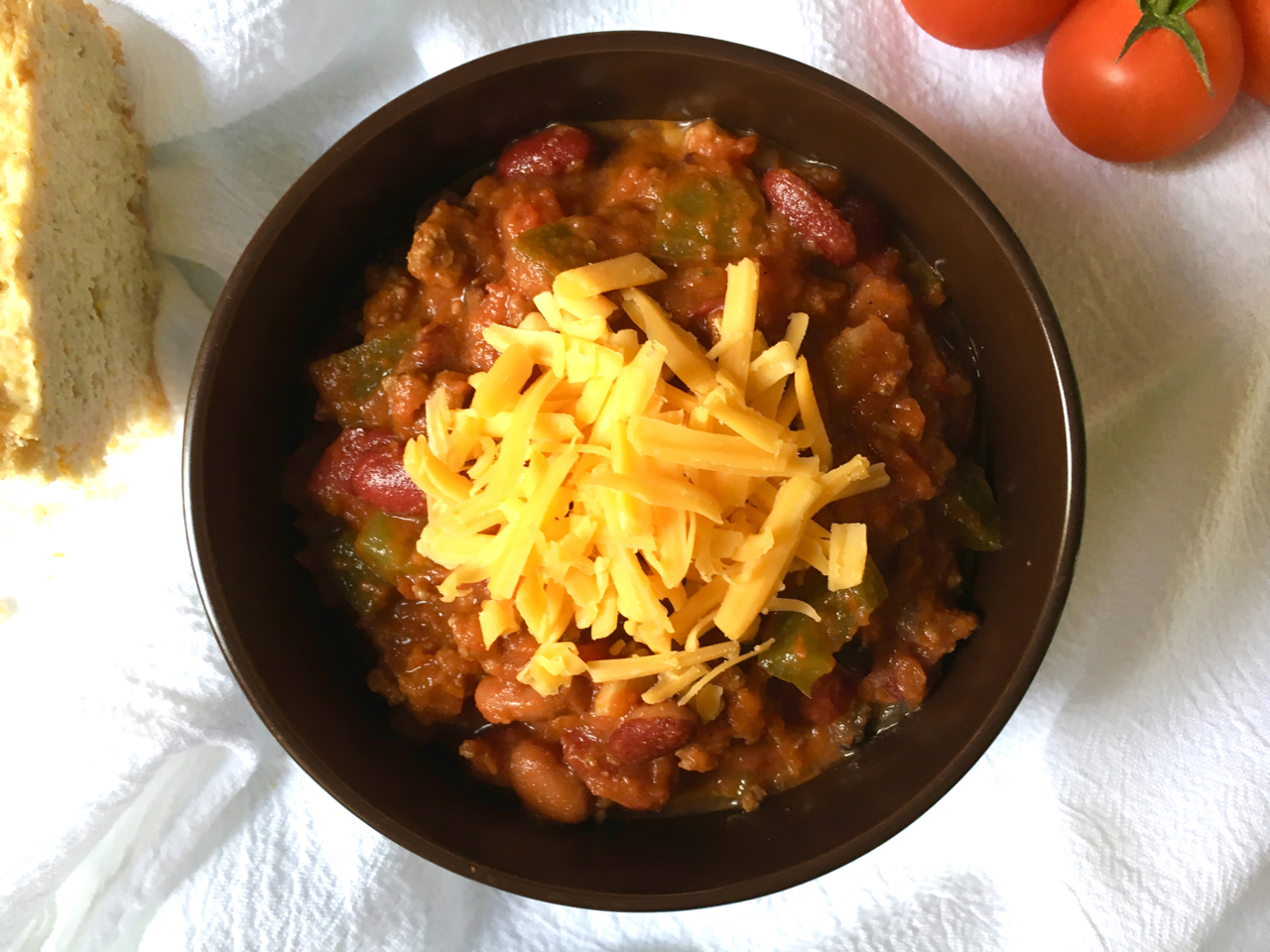 Beef Chili Recipe by Zestyolive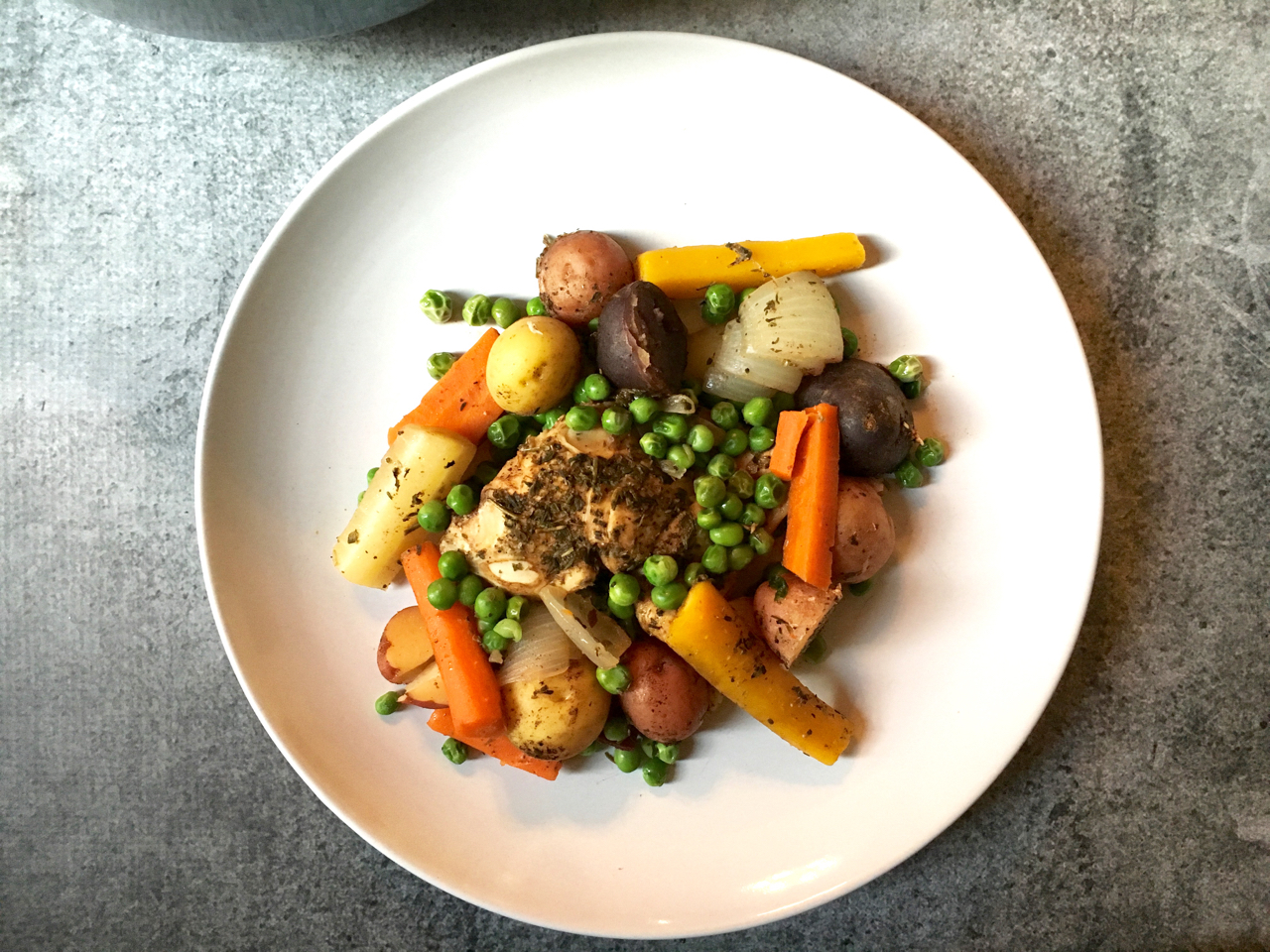 Savory Dutch Oven Balsamic Chicken And Vegetables by Zestyolive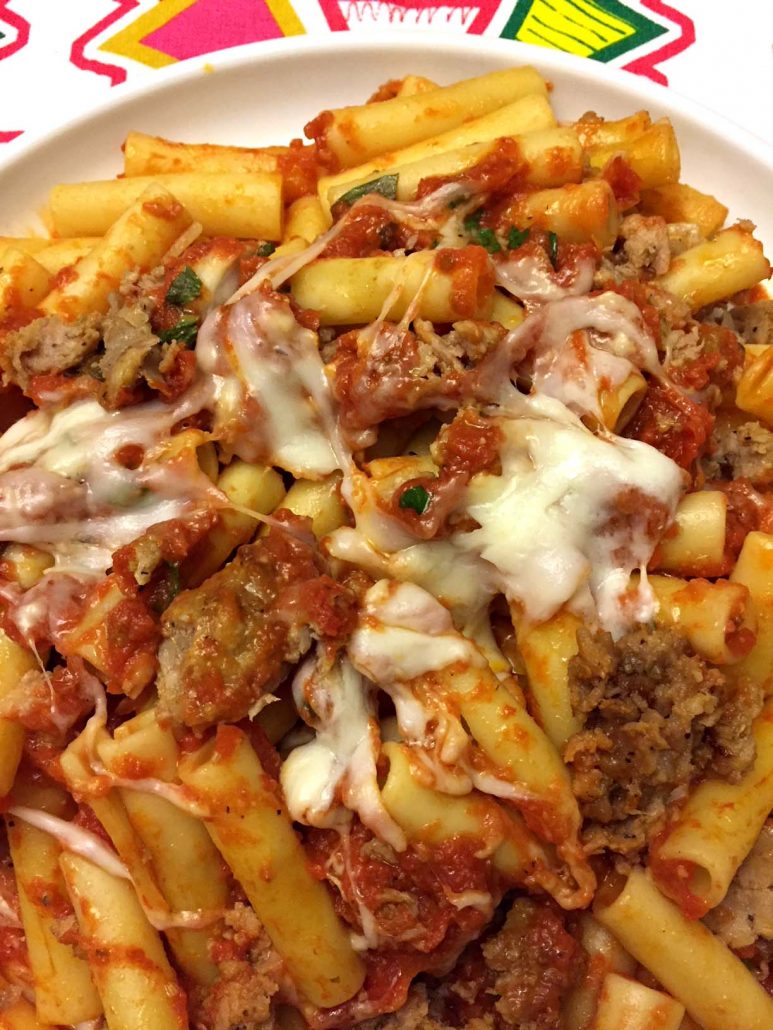 One-Pot Pasta With Ground Turkey Or Beef by Melanie Cooks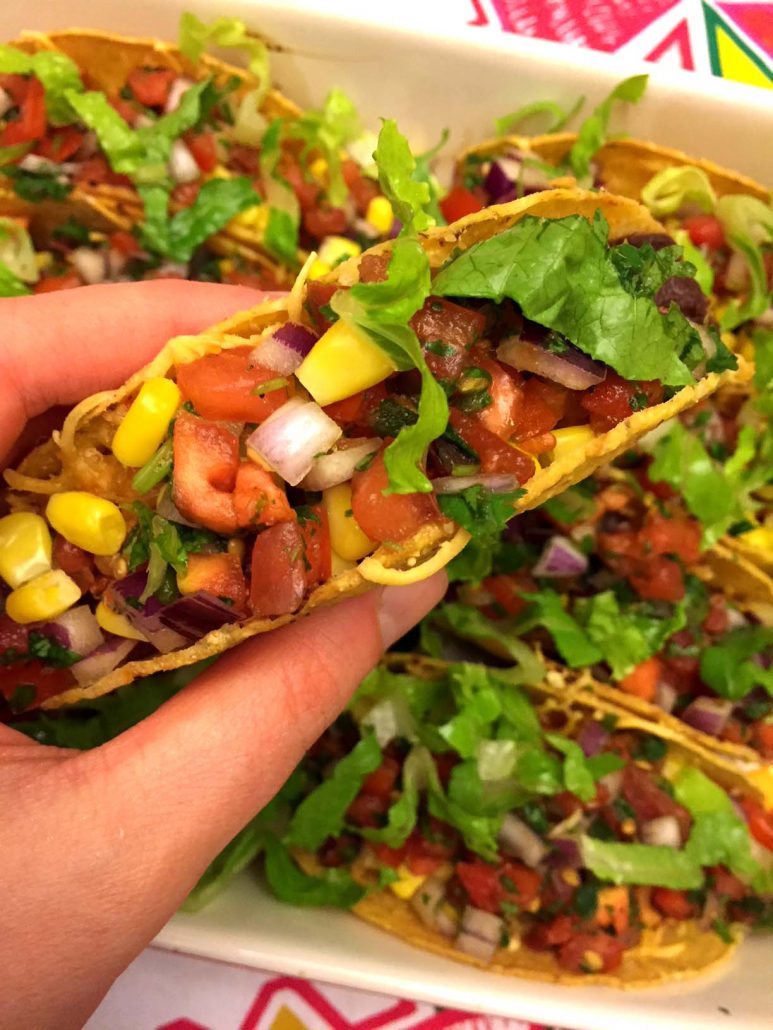 Oven Baked Tacos Recipe With Ground Beef Or Turkey by Melanie Cooks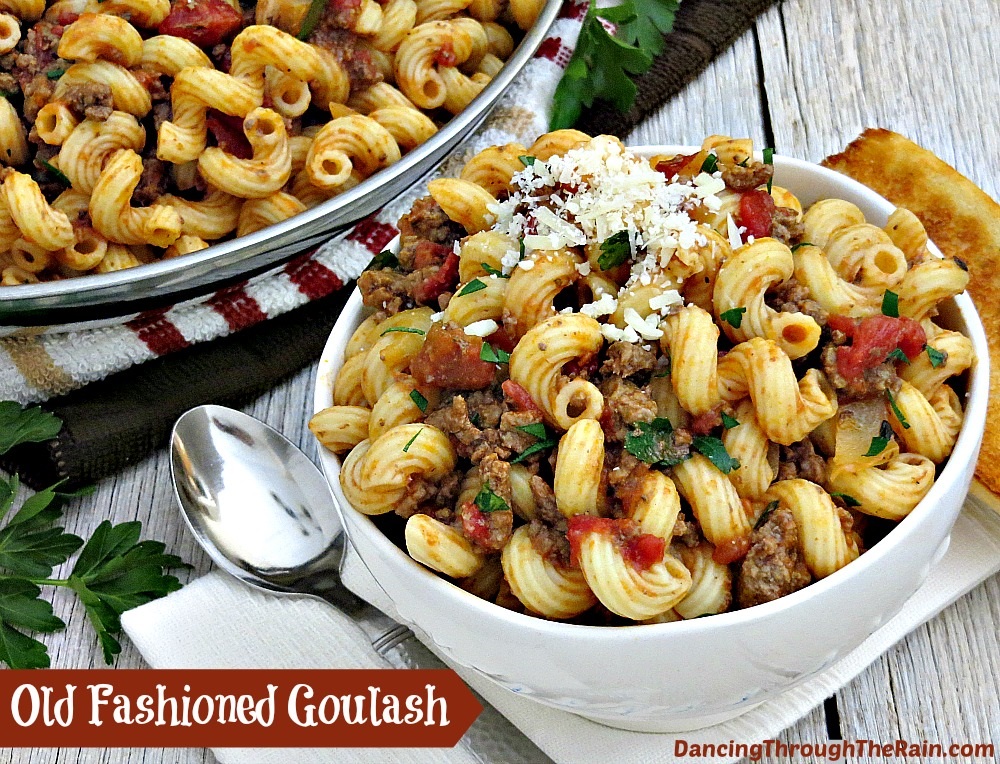 Old Fashioned Goulash Recipe by Dancing Through the Rain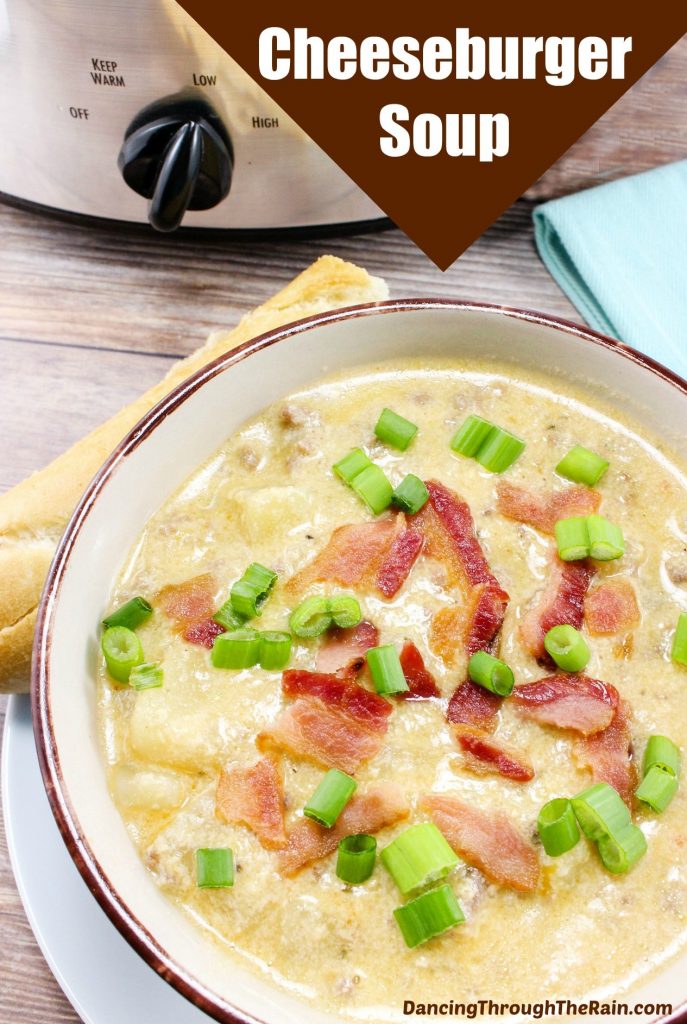 Cheeseburger Soup by Dancing Through the Rain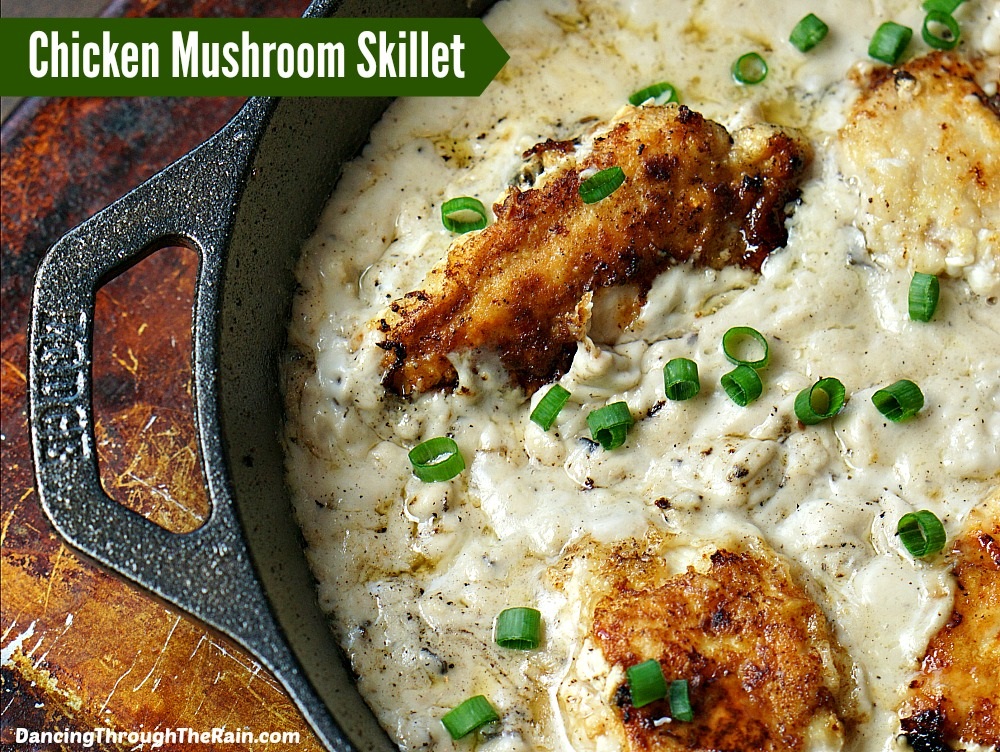 Skillet Chicken Recipe by Dancing Through the Rain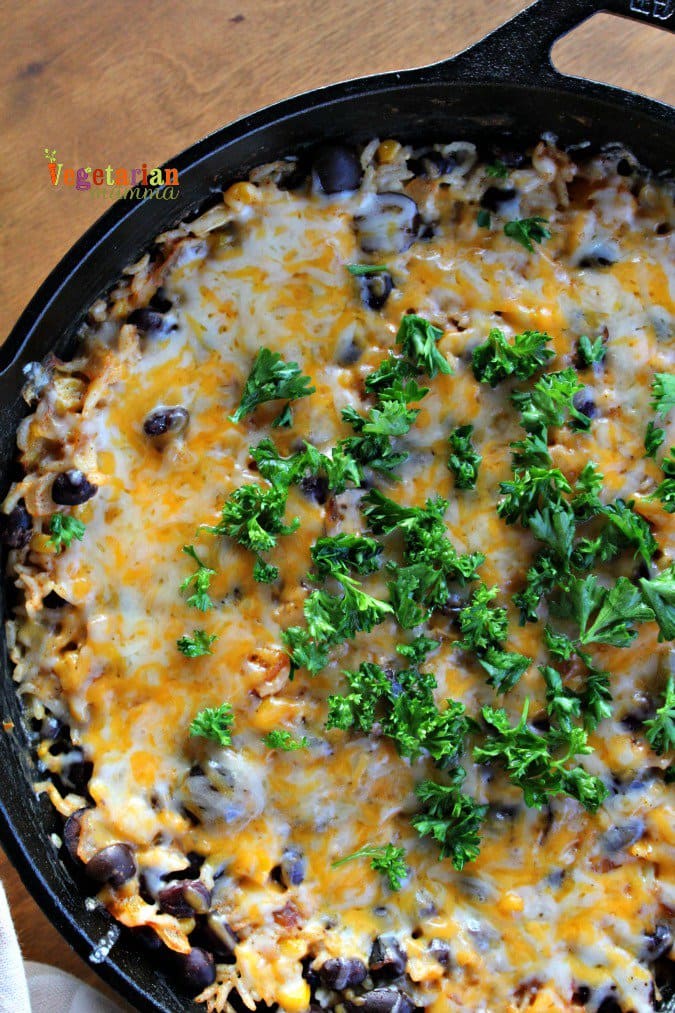 Cheesy Rice Skillet by Vegetarian Mamma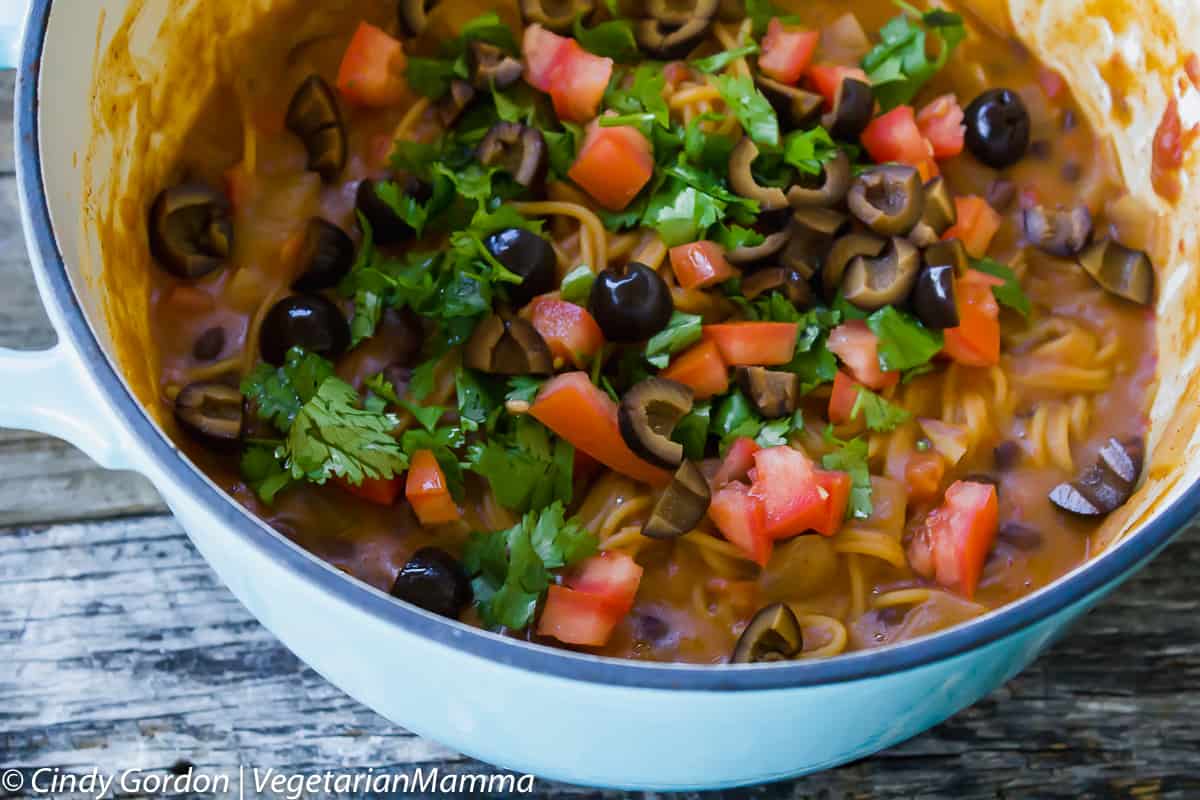 One Pot Taco Spaghetti by Vegetarian Mamma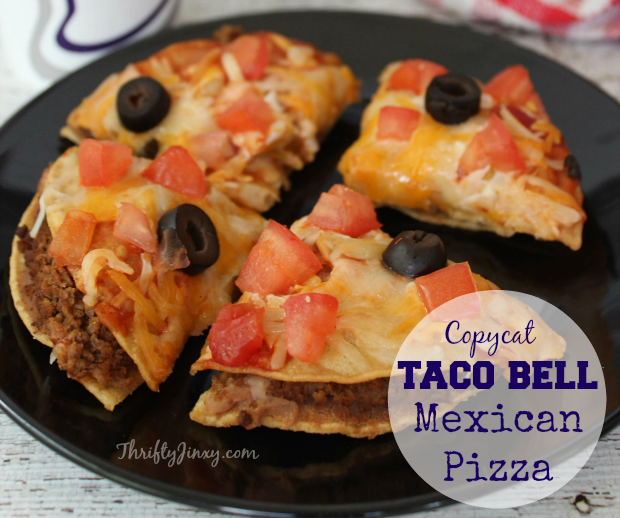 Copycat Taco Bell Mexican Pizza Recipe by Thrifty Jinxy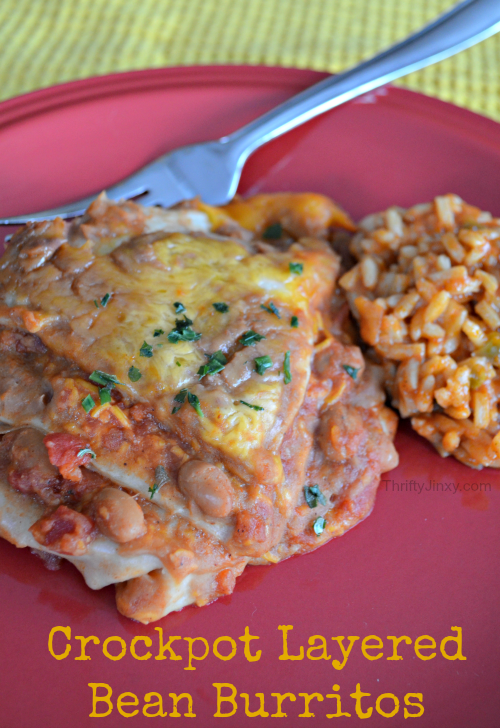 Crockpot Layered Bean Burritos Recipe by Thrifty Jinxy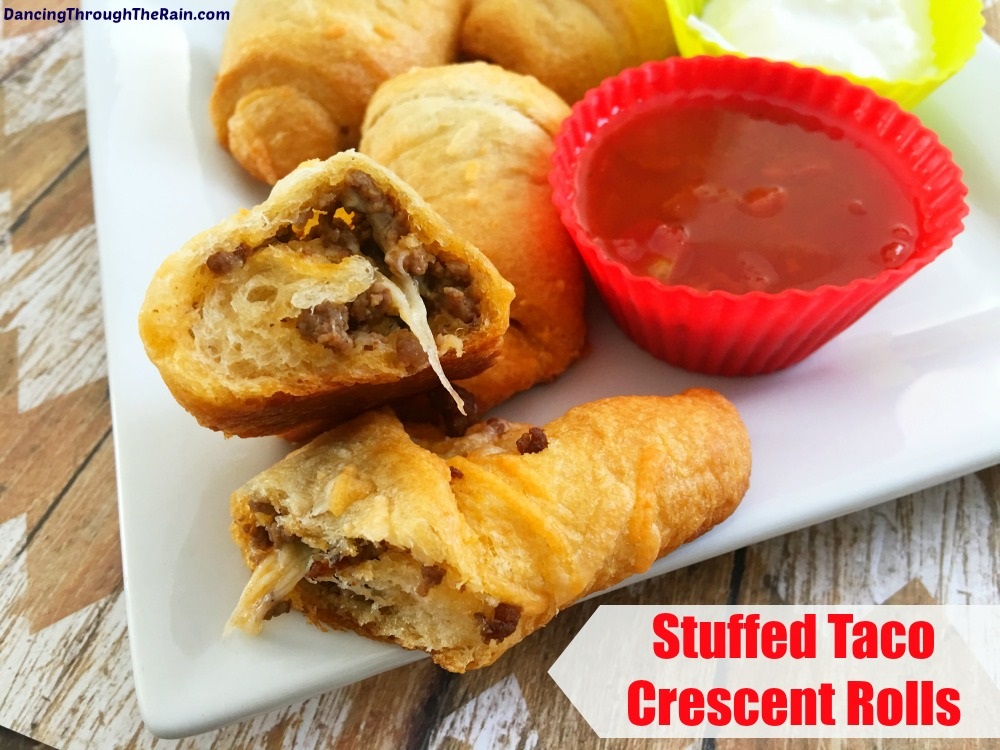 Stuffed Taco Crescent Rolls by Dancing Through the Rain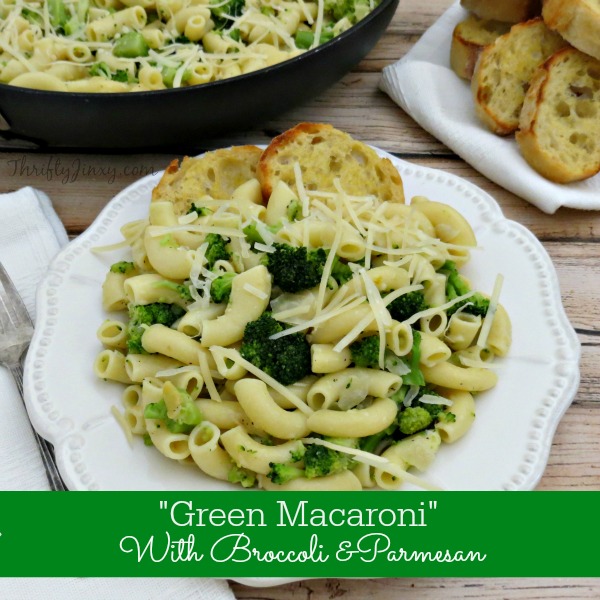 Broccoli Parmesan Macaroni Recipe by Thrifty Jinxy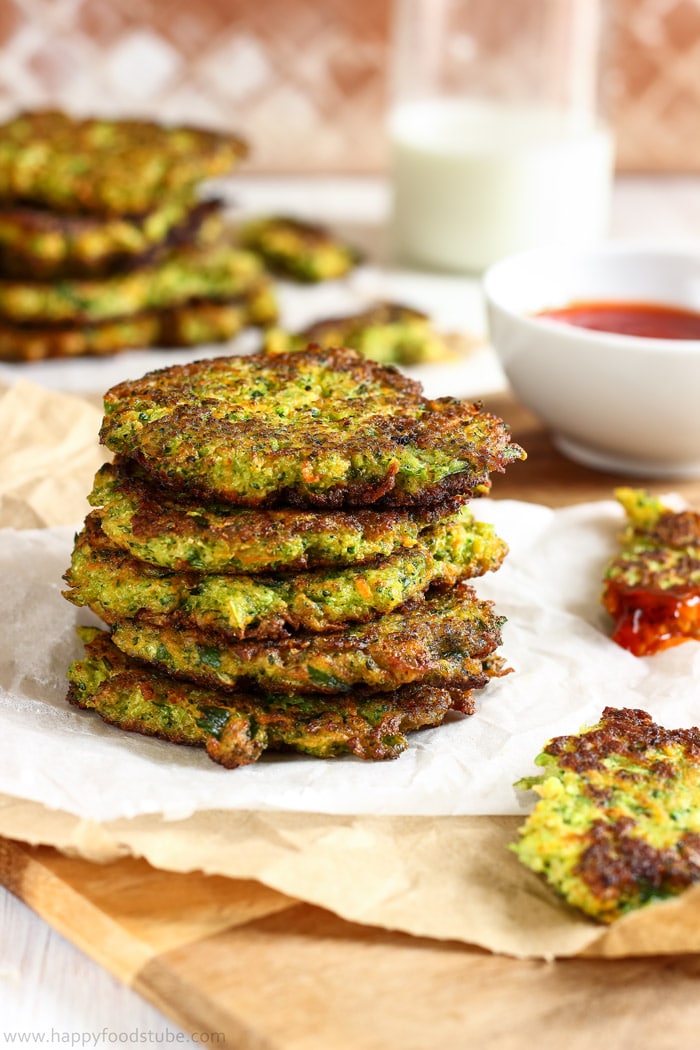 Fluffy Carrot Broccoli Fritters by Happy Foods Tube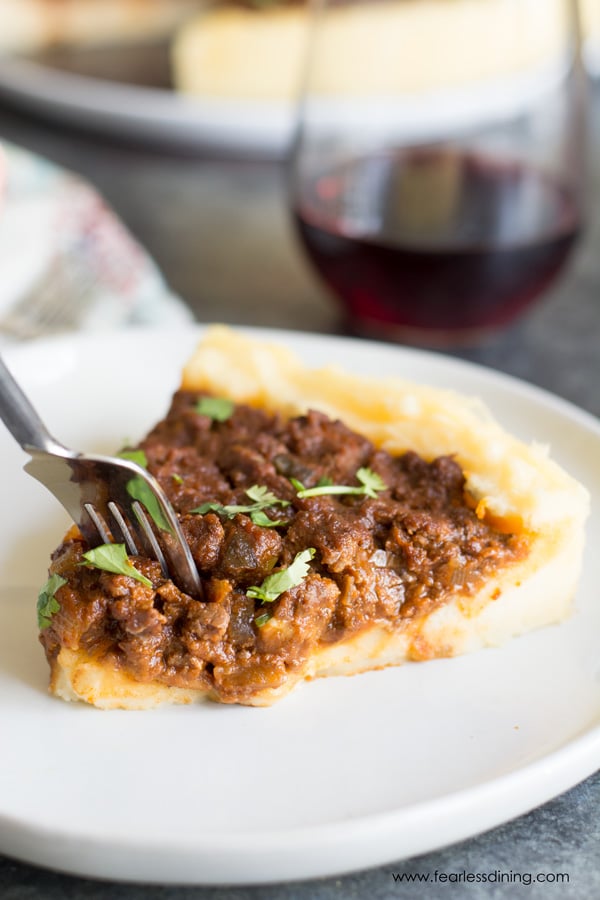 Sloppy Joe Mashed Potato Pie by Fearless Dining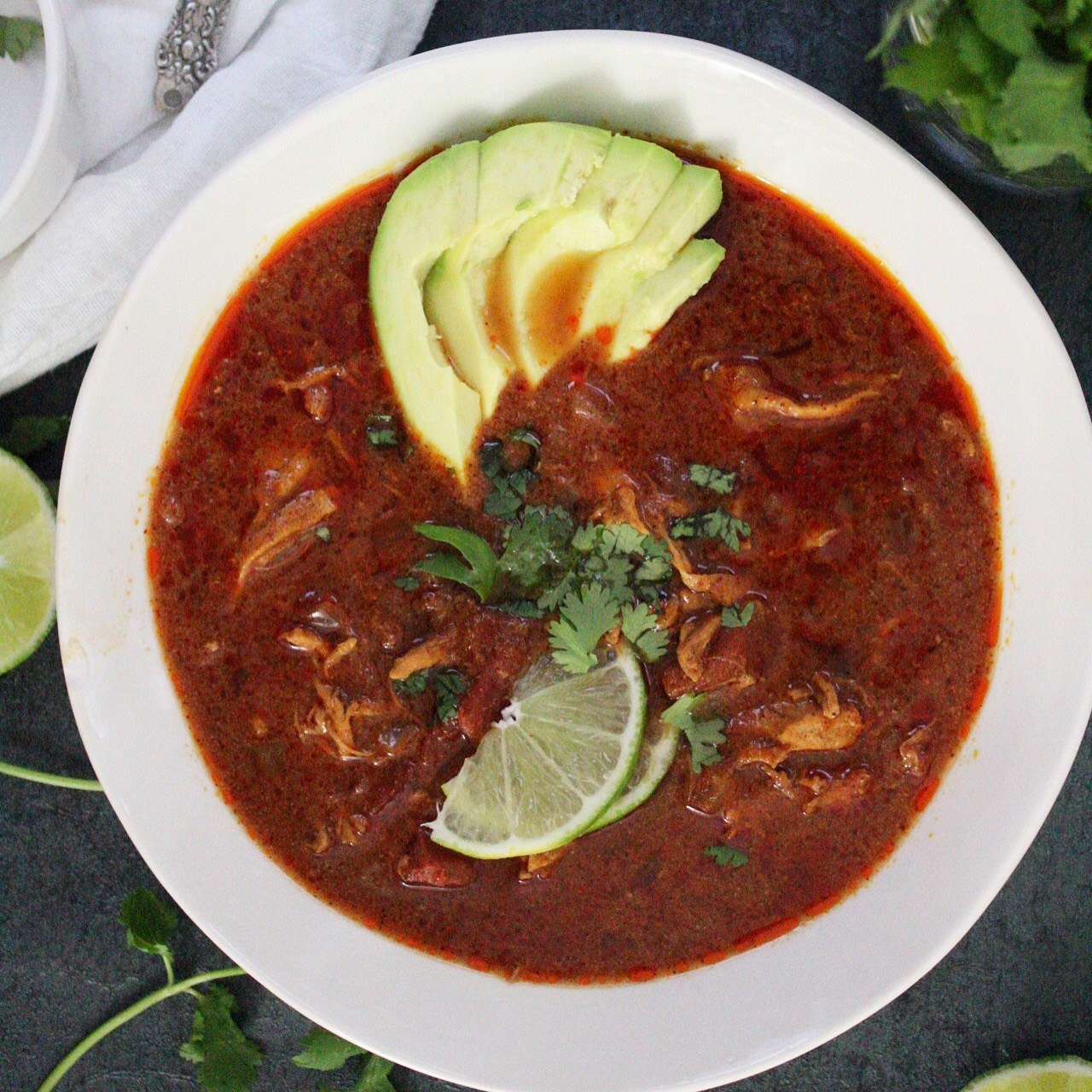 Chicken Taco Soup by Paleo Bailey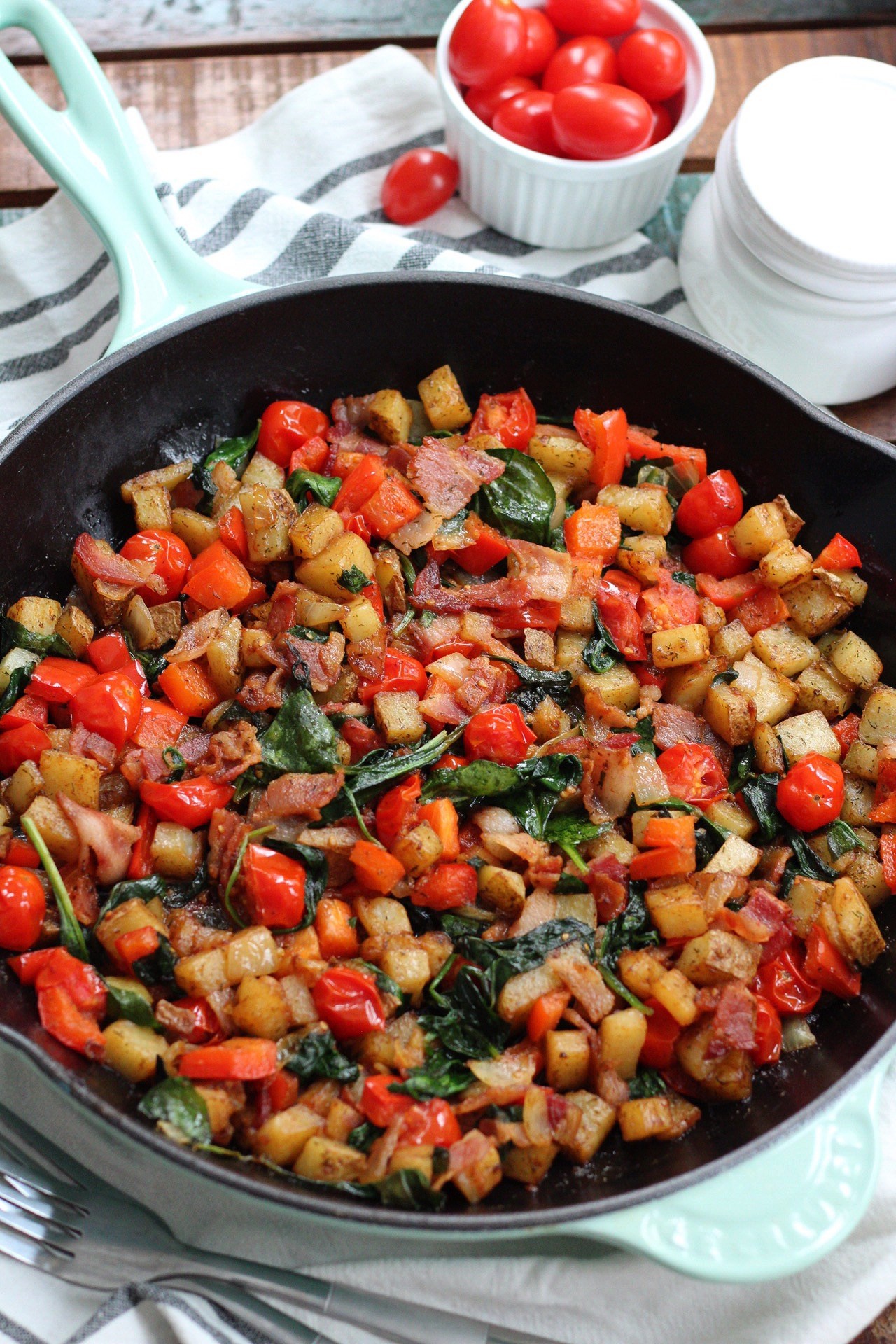 Bacon and Veggie Breakfast Skillet by Paleo Bailey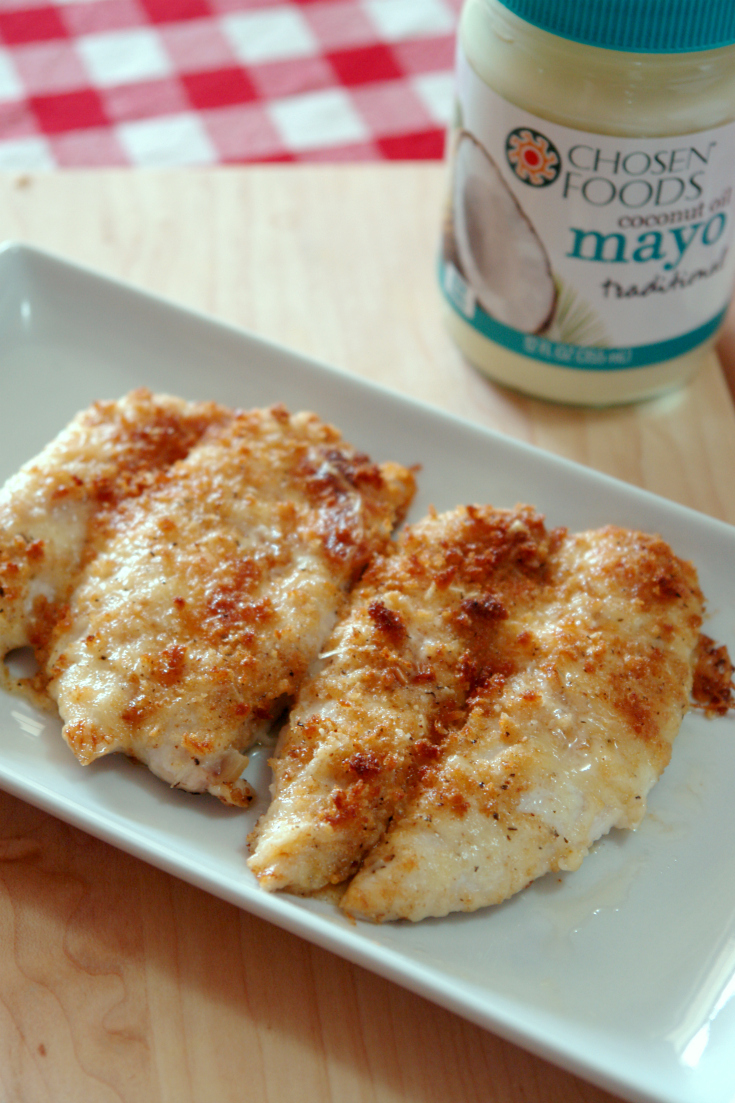 Easy Parmesan Crusted Chicken by Retro Housewife Goes Green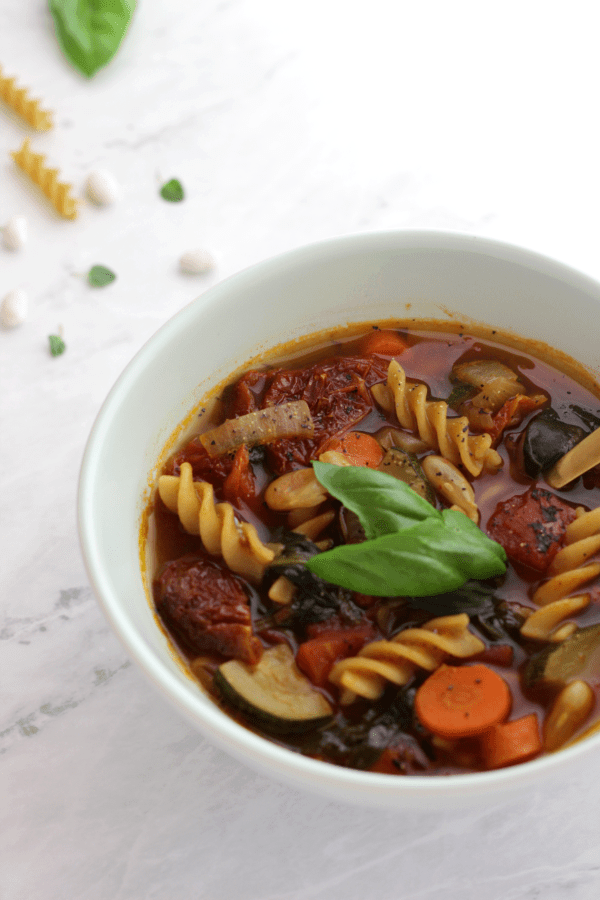 30-Minute, Plant-based, Sun-dried Tomato Minestrone by A Nourished Life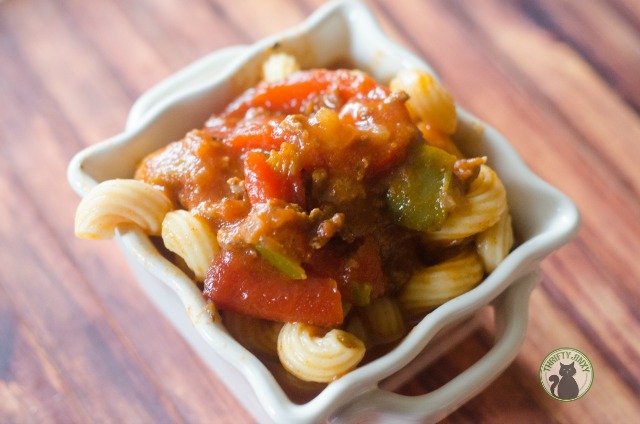 Pressure Cooker Ground Beef Goulash Recipe by Thrifty Jinxy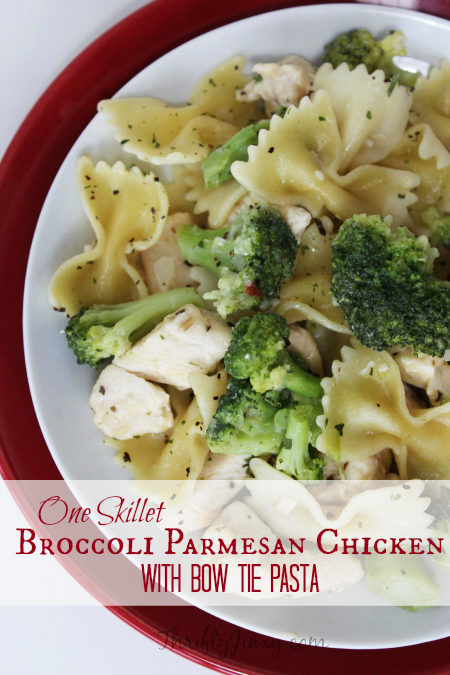 Skillet Broccoli Parmesan Chicken with Bow Tie Pasta Recipe by Thrifty Jinxy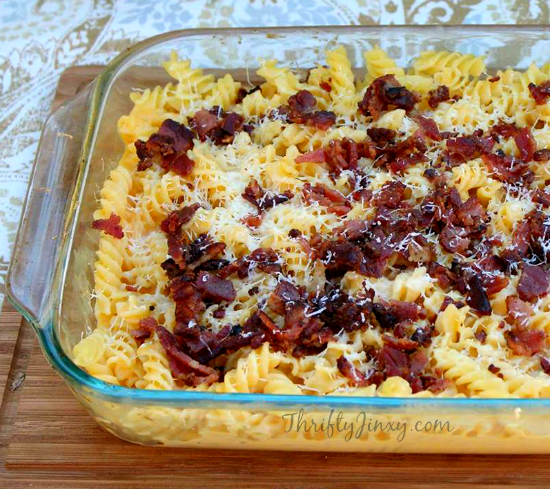 Bacon Macaroni and Cheese Recipe by Thrifty Jinxy
Recipe Round ups are some of my favorite items to share. Don't miss our Vegan recipe round up, Dairy Free Lunch Rounds ups, and Keto Side Dishes round up.
I am so thankful to each and every blogger that was willing to be featured on our inexpensive round up. I do hope you will take the time to check out their recipes they shared with us here, but also others on their food blogs. Each blogger granted Highlights Along the Way to share a photo and a link back to their site. Thank you for sharing with us.
Don't fret, friends. We won't need to make frugal recipes forever. But while we do, let's be thankful that we have this big long list of inexpensive recipes that don't suck!