Aladdin Coloring Pages and printable activity sheets
The newest movie for Disney to transform from animated to live action is the beloved 90's cartoon, Aladdin. Aladdin will always hold a special place in my heart and now even more so. You can read our early review on Aladdin where we share if we believe Aladdin is too scary for small kids. One thing is certain, Aladdin is sure to capture the hearts of families everywhere. To celebrate, Disney has sent over some beautiful, high resolution printables for our readers to enjoy. These printables are licensed for you to use at home or school. I believe we may be having an Aladdin themed birthday party soon and you can bet we will be using some of these printables!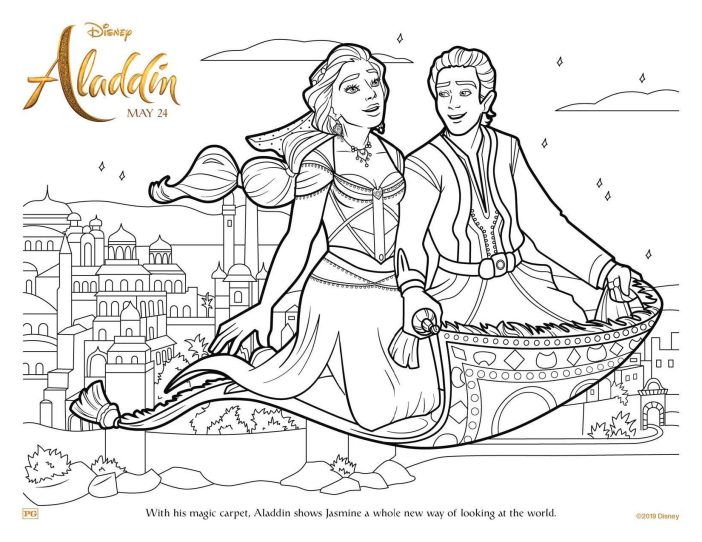 Aladdin Printable Activity Sheets
Print out as many as you would like! We like to take printables on road trips and on days that are too hot or too rainy to play outside.
Disney coloring sheets are a favorite for kids of all ages. Here you can print out pictures of Aladdin, Genie, Jasmine, Jafar, and all your favorite characters from the live action version of Aladdin.
Live Action Aladdin Coloring Sheets
Download the complete Aladdin coloring pages and printable activity sheets here.
Aladdin-printables-activity-sheets
Pin this collection of Aladdin coloring sheets and activity sheets to save for later and to share with your friends on Pinterest.
Genie Live Action Coloring Sheet