Amanda Gorman Coloring Page Printable
Amanda Gorman captured hearts all over America at the 2021 Presidential Inauguration Ceremony. Her poem "The Hill We Climb" put into words to the feelings so many are experiencing in America right now. Teachers and inspired parents can print out this coloring sheet for students and children who are learning about Amanda Gorman.
In this blog we also have several other coloring sheets featuring prominent figures in our society. Please check out our collection of Black History Month Coloring Pages, President's Day coloring pages, and (coming soon) Women's History Month coloring pages.
Teachers are welcome to share a direct link to this webpage to their students (pretty please do not just copy and share – I provide these for free, but traffic to my blog provides my money with a small income while I am furthering my education towards a career in Children's Book illustration and animation!)
Amanda Gorman Coloring Sheet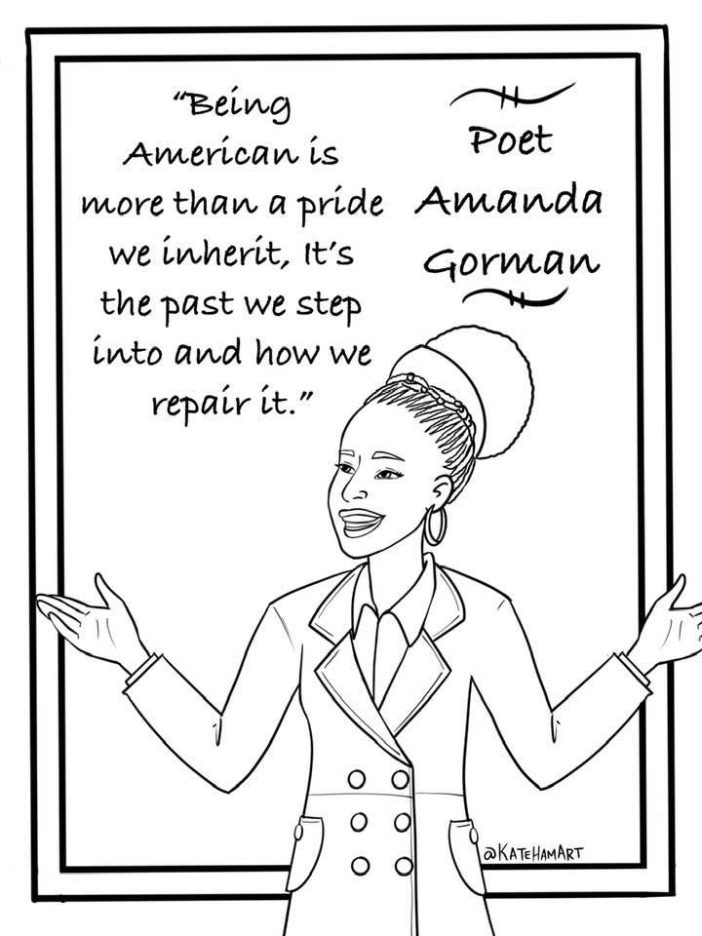 Who is Amanda Gorman?
Amanda S. C. Gorman is an American poet and activist. Her work focuses on issues of oppression, feminism, race, and marginalization, as well as the African diaspora. Gorman was the first person to be named National Youth Poet Laureate. She published the poetry book The One for Whom Food Is Not Enough in 2015.