American Girl Stocking Stuffers – gifts for $25 or less!
Disclosure: Some of the items shared (but not all) were sent to us for editorial consideration directly from American Girl Doll. Highlights Along the Way is a participant in the Amazon Services LLC Associates Program, an affiliate advertising program designed to provide a means for sites to earn advertising fees by advertising and linking to amazon.com.
American Girl Dolls and their millions of accessories are on the Christmas wish lists of girls (and boys all over America… and beyond). While American Girl Dolls are so cute, have sweet stories, and are great quality, they can be quite pricey. While a new 18 inch doll may not be in the budget, here are several American Girl Doll items priced at $25 or less that might just fit the bill! With current Black Friday deals and other holiday sales upon us, you might find a great deal. American Girl mini dolls, accessories, books, and toys are really fun and many make reasonably priced stocking stuffers. While I never encourage spending more money than you are comfortable with, we have found that sales and small items do stretch a budget with our American Girl obsessed tween.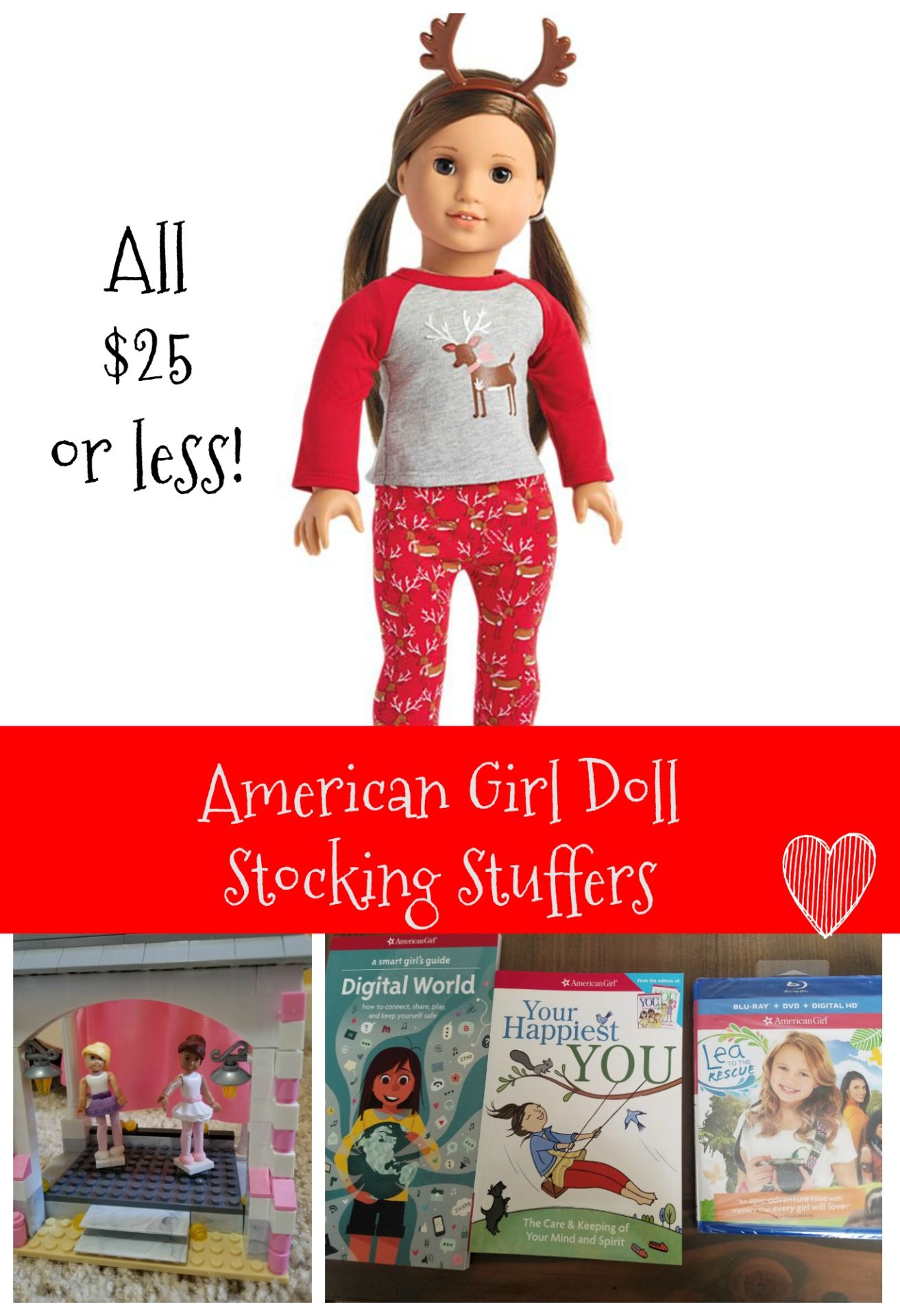 American Girl is the brand that so many girls (and boys) are hoping might be gifted to them this holiday season. Our daughters are huge American Girl fans and we are always on the look out for deals when it comes to this brand. While we will not be putting an American Girl doll in our daughter's stocking, we found several great American Girl doll items that are perfect for stocking stuffers! These are also great items for those looking for a less expensive gift than a doll, but still is the perfect fit for the American Girl fan on their gift list.
FREE AMERICAN GIRL DOLL BOOKS HERE
I absolutely love everything about American Girl. Many people are familiar with the American Girl Dolls themselves, but they might not know about the other products available through this brand. The series of dolls and books have captured my daughter's heart. Stories inspired by the lives of girls through history, books that inspire creativity, and even books that help navigate through the adventure known as 'growing up'; this line of books is incredible. We also love their craft kits and baking kits. Dolls are a given, but did you know they also have accessories, clothing, and toys for imaginative play with the doll? We also recently discovered American Girl inspired building block sets. There are so many beautiful things to keep in mind for gift giving, even on a tight budget.
First! You must check out the Daily Deals page on American Girl! (This is from last year – hopefully they will add daily deals again this year) I found stocking stuffers for as little as $2, many items are more than 50% off! Make sure to check it each day as the deals do change.
Once you have marked items off your wish list with daily deals, check out all of these items that are available too. The items below are all $25 or less! These make perfect stocking stuffers or small gifts. We have even purchased a couple for birthday parties in the future.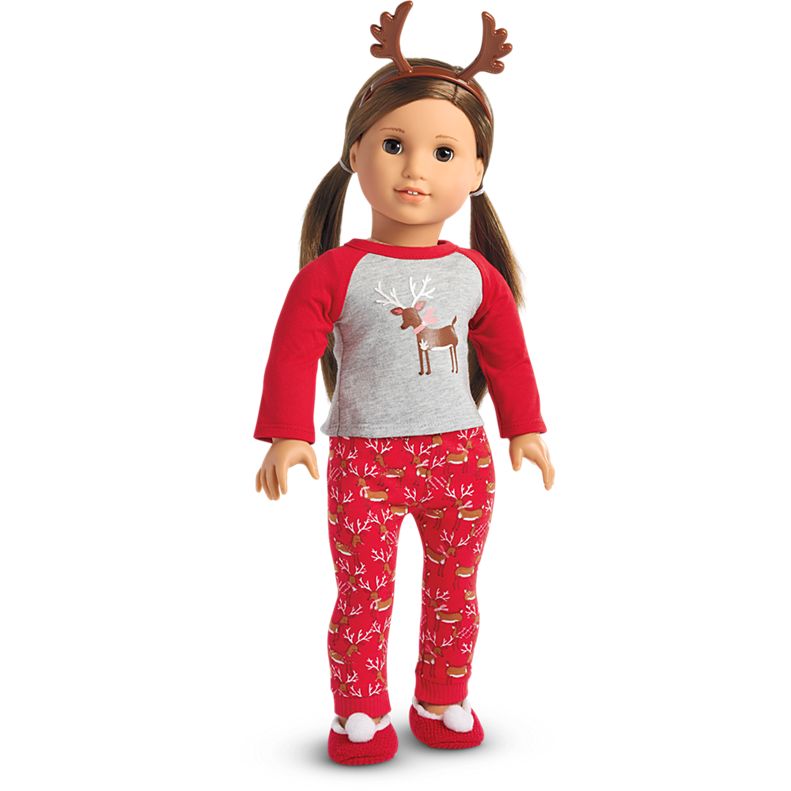 *Image by American Girl*
Reindeer Pajamas for your American Girl Doll. These are so cute, and the perfect addition to a stocking. Your doll can wear these every year and dressing her for Christmas even can become a little tradition in and of itself. These pajamas fit all 18 inch dolls. BLACK FRIDAY DEAL – only $10!!
Accessories for their American Girl Doll – The options of American Girl Doll accessories are pretty much limitless. Perhaps the child on your gift list has an American Girl doll already. No need in getting her a new doll, add to the story in her imaginative play by providing her with a fun accessory from your doll's story. Amazon also has many accessories for 18 inch dolls that are a great price!
Mega Construx American Girl Sets are a family favorite. We love to build, and AG themed sets are a perfect fit for our crew. There are several Mega Construx sets available, all are around $20. These sets are fun to put together and create endless playtime after the set is built too. I think this set is one of the cutest, but make sure to check out all the different options – there are several available!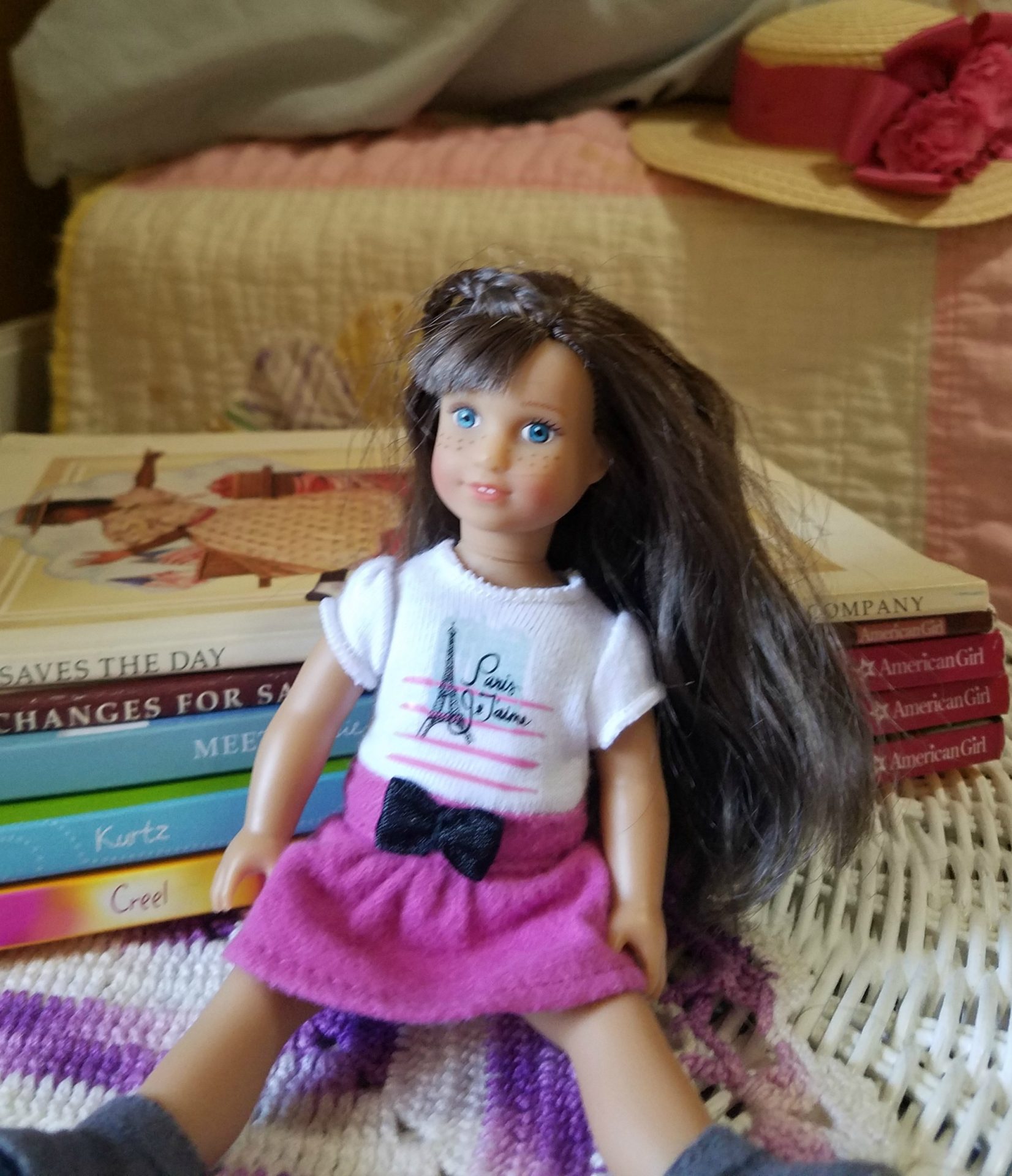 Mini Dolls! While a full 18 inch American Girl Doll is a splurge for sure, there are mini dolls of nearly every doll available also. Mini Dolls in the link are currently as low as $11 with FREE shipping because of Black Friday sales. These dolls come with their own mini book (just like the big dolls but smaller). There are also lots of accessories and products sized for the mini doll world.
Books! There are so many different books available. Each doll has several books that center on their stories and adventures. There are also American Girl inspired baking books, craft books, and even books to help girls (and boys) tackle the challenges of growing up.
Below are just a couple of our favorites!
Ultimate Sticker Collection Book This book is perfect for littler American Girl Doll fans! It has more than 1,000 stickers and is sure to keep your kiddo busy for quite some time!
American Girl Baking – Is your American Girl Doll fan a lover of baking? There are so many sweet options in this book!
We've mentioned a few other of our favorite American Girl Doll books in our Tween Gift Guide too! Books are really one of our favorite options, there are so many, and our daughter reads them over and over again!
Blu-Ray / DVD This is a great choice and so budget friendly! Many titles are under $10. We've made 'movie night' baskets in the past with a DVD and snacks for a sweet and fun gift! We got our daughter the newest Lea movie which is currently available for only $7 on the American Girl Doll Site!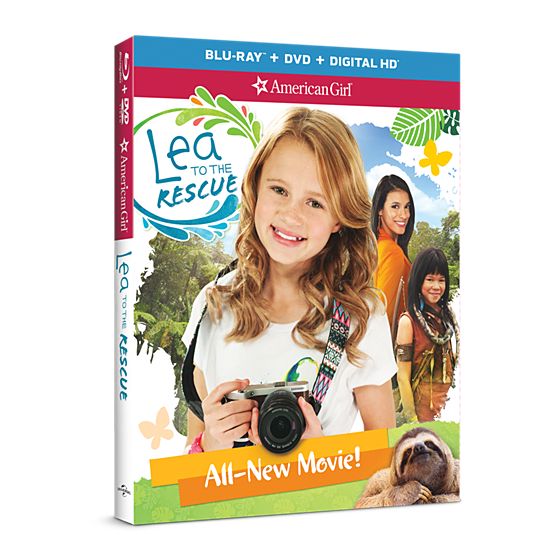 If you are a big fan of American Girl, you should know about AG Rewards. This is a rewards program for things you buy anyway. If you like being up to date and love exclusive discounts, you have got to sign up!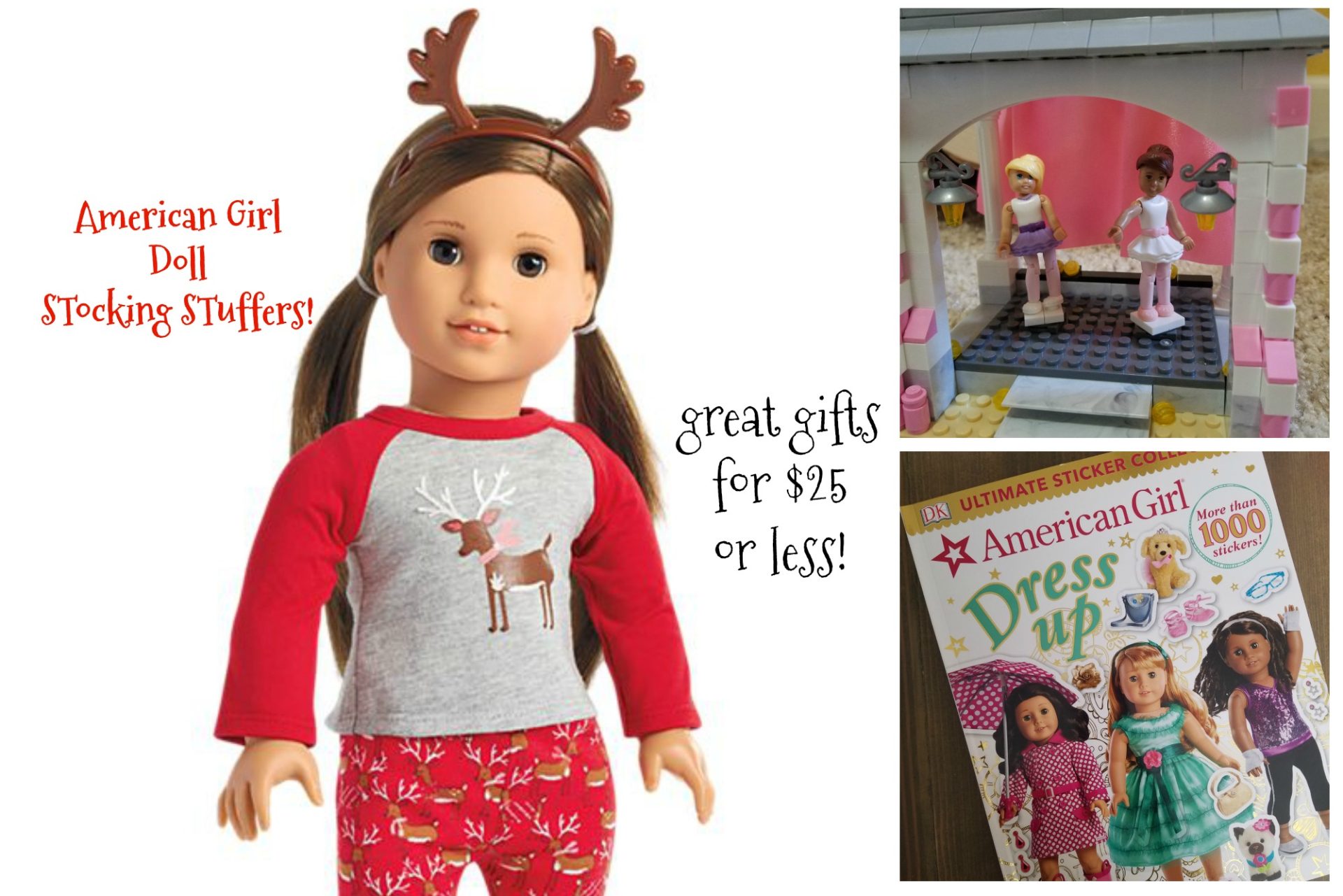 We hope that you find the perfect stocking stuffer for your little American Girl Doll fan!