An interview with Christopher Robin director Marc Forster
Disclosure: #ChristopherRobinEvent was hosted by Disney. Opinions are 100% my own.
If you have not seen Christopher Robin in theaters yet I have one question for you…. WHY?!  It is 100% the big giant hug that every family in America needs right now.  I was so excited to have the opportunity to be one of the first to see Christopher Robin at the Red Carpet premiere on the Disney lot! As part of #ChristopherRobinEvent our group had the opportunity to interview several people who made this movie the magic that it is.  Today I am sharing the highlights of our interview with director Marc Forster.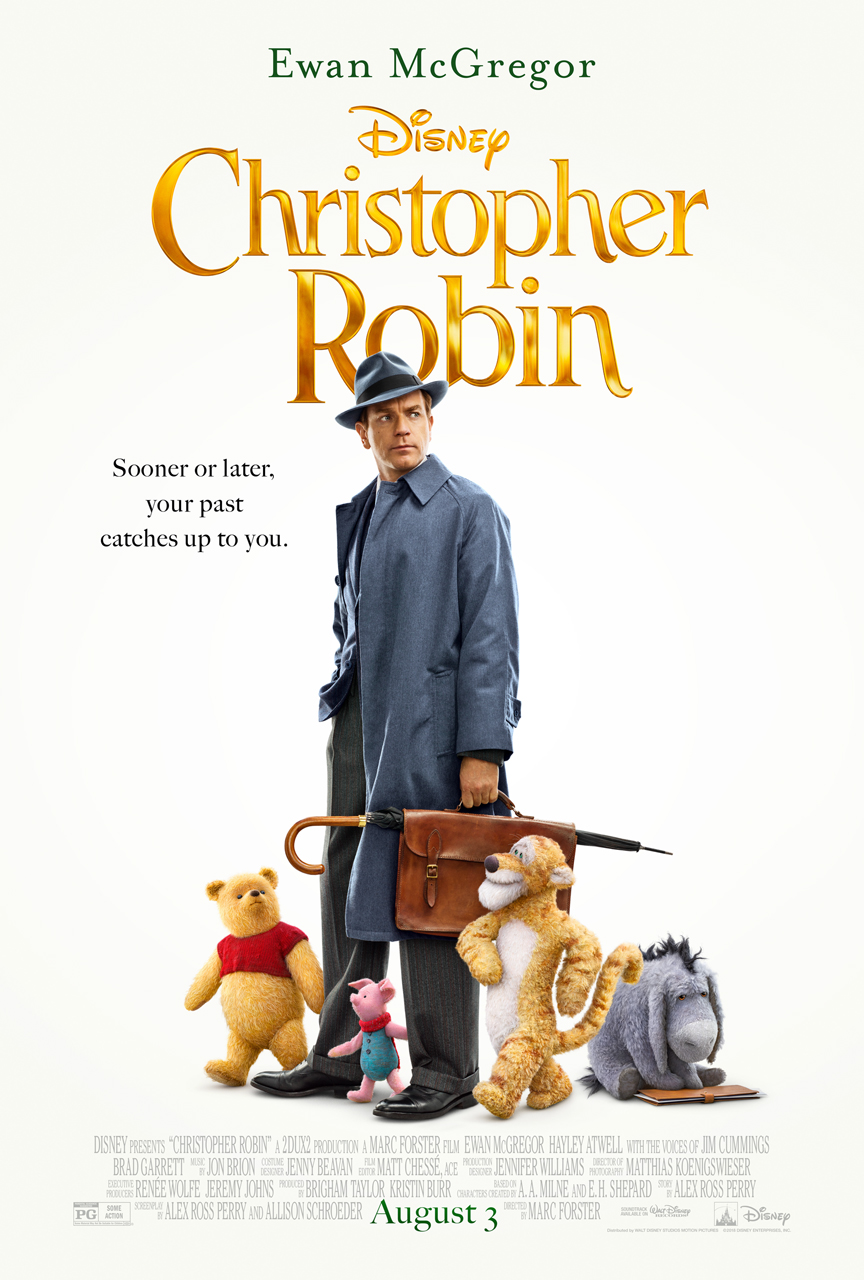 When a movie like Christopher Robin comes along, you know it is a classic.  This is a movie that Winnie the Pooh fans will watch for generations to come.  I didn't think I could love it anymore than when we first screened it, but talking with Marc gave us all so much more insight to what makes it so special.
He shared that casting began with Ewan McGregor.  Marc and Ewan had worked togther in thepast and he knew right away that he was perfect for the role of adult Christopher Robin. He said he was really looking for something that worked for Ewan both comedically and dramatically. He said Christopher Robin was a perfect fit and Ewan brings the character a likeability that really makes you want to root for him.
Marc said the whole project started on a plane ride with his daughter.
"She was watching a Pooh cartoon and she said, she suddenly turned to me and said, "Hey, can't you make a movie for kids once?  All your movies are dark and for grownups and I can't watch any of them."  She was six at the time and said, I said, yeah, why don't we do Pooh, I said jokingly.  I said, yeah.  Why don't do Pooh?  And then ultimately, all the stars aligned….. And three years later, we made Pooh."
He shared that the idea of Christopher Robin having a daughter rather than a son had something to do with his daughter asking him to make the movie in the first place.
Audiences are loving the characters in the film. While we all know Pooh, Piglet, Tigger, Eeyore, Owl, Rabbit, Kanga, and Roo, they have an updated look in this film.  Character designer Michael Kutsche did not stray too far from what we know, but the update is charming! Inspiration came from Shelhards early drawings as well as drawings from the earlier Disney animated films.
He was asked "How much of the imagery in the film is true to the locations that you filmed in?"
Marc : "You know, we shot lots of in Ashtown Forrest.  Literally next to where Milne's estate is and where the real sort of have like a woods forest was where he was surrounded by, so that forest is probably like ten miles down the road where we shot and the little river where we built our Pooh bridge is connected to the same river that the real Pooh bridge is, so it's all the same woods and neighborhood.  We shot a little bit of also Windsor Park."
Fun historical fact :  The early 1950s is when workers in England began to have paid vacations. Those who have seen the movie will see how this is a perfect tie for Winslow Luggage.
Easter Eggs!  Everyone loves to hear about Easter Eggs in Disney films.  He reminds everyone to stay through the credits!  You will see Richard Sherman (the legendary Disney composer) as well as our four favorite Pooh Corner friends enjoying a vacation.
My favorite question and answer was the following…
What message do you hope everyone takes home from the film?
 "I think it's so important to have hope, joy and, and really, it's about love. Pooh is about love and reconnecting with the people you love and we all guilty of that. Everybody works so much today that to find that balance between work and the people you care for and ultimately, we all don't spend, I mean, I'm just gonna talk for myself.  I don't want to talk for everybody here, but, I think that mainly the generalization is we don't spend enough time or attention to the people we love.
I think that's really why we're here for is to connect with one another."
Gather your family to watch the trailer, and then get your tickets immediately!
Disney's Christopher Robin is sure to be a classic.  Fans young and old will love these Christopher Robin coloring pages and activity sheets!
Thank you so much to Marc Forster for taking the time to share with us!
Christopher Robin is in theaters now.  It is the perfect outing for the whole family!