An interview with James Bobin
Disclosure: I attended a press trip hosted by Disney. While posts were expected, opinions are 100% my own.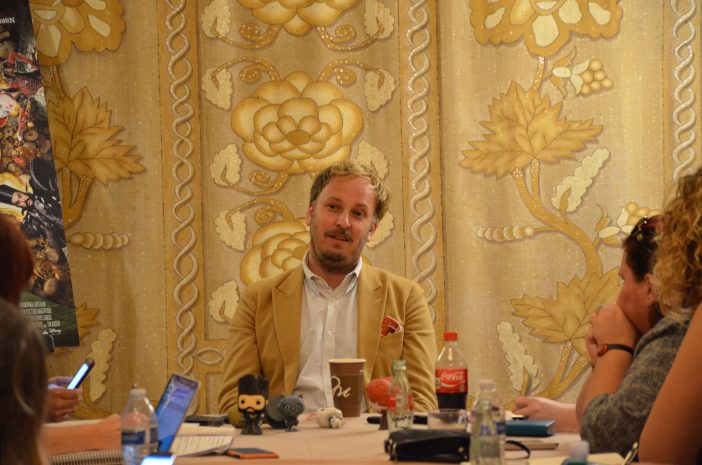 Last week I was able to walk the red carpet and interview actors and film makers from Alice Through the Looking Glass. Today I am sharing about our exclusive interview with James Bobin, the director of the newest Alice movie!
Alice Through the Looking Glass features a fantasy world called "Underland" created by Tim Burton for the first film.  James Bobin directed the original cast through the continuation of the Lewis Carroll story.  He shared that this project began in 2013 and he is so thrilled to share something that has truly become a part of him over the years with the rest of the world. James grew up with Lewis Carroll and Alice in Wonderland, it is part of his childhood and his children's childhood.  He said he jumped at the chance to take on the project.
He shared about taking on a film that already had so much of the environment and characters created by Tim Burton…. "That was a really good foundation to start from. But I thought if I came on that I could kind of bring some of that British comedy back a bit, which is hopefully what you guys saw when you watched the movie. So it's a bit different. I think sequels need to be different. It's nice to pay tribute and make sure you respect the origins of the story and the characters. But people want to see generally something which is a progression or something new or if it has a different sight, feel or tone." He shared that it was important for him for the movie to clearly have the British humor and language that Lewis Carroll is so famous for.  And it works.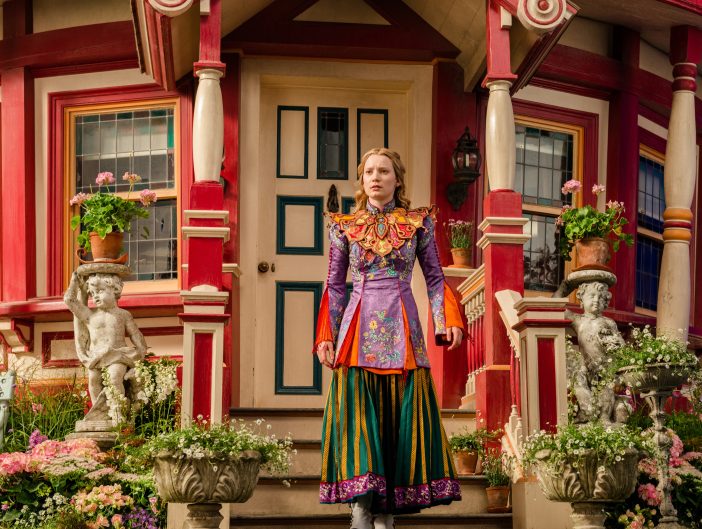 Fans of the original will also notice subtle differences in the environment. The palettes are brighter for starters, which is absolutely stunning.  He shares that in addition to the change in palettes, there is a more photo real design and this was purposeful.  He shares that because Alice Through the Looking Glass is very much about human relations and family he wanted it to be more realistic.  He shares that the world is more Victorian based on the engravings used to illustrate the original Lewis Carroll books.  He purposefully wanted Alice's world to be one of Victorian imagination to pay homage to the original story and design.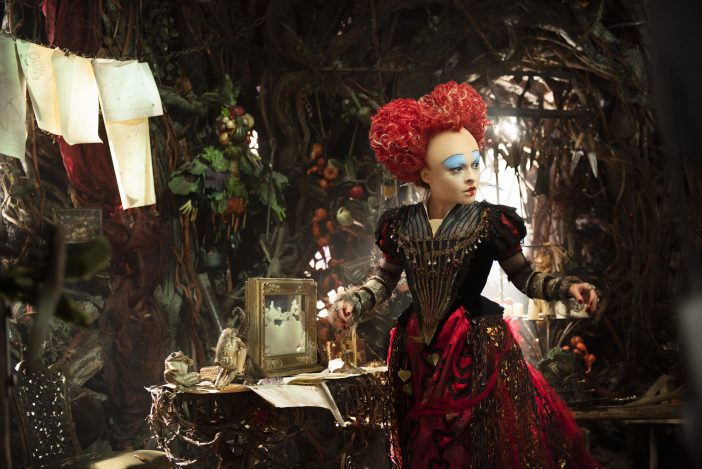 James Bobin is well known as the director of the movie "Muppets Most Wanted" so of course we had to ask "What part would he cast Miss Piggy in if she was part of the movie Alice Through the Looking Glass?"  With little hesitation he said she would have made a fantastic Red Queen. Ha!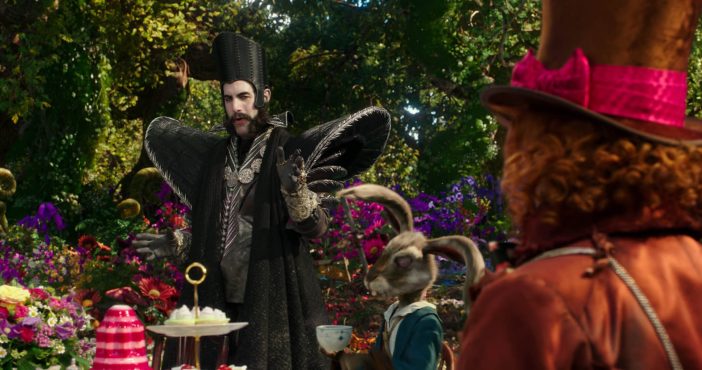 He also shared about the development of Time as a character.  He shares that Sacha Baron Cohen's character was not something he made up, that he is Lewis Carroll's original idea. "Hatter says when he first meets Alice at the tea party, he's kinda stuck and he says to her 'I've been stuck here since last month where Time and I quarreled.' And I thought that is a brilliant idea for a character. In Wonderland Lewis Carroll thinks Time is not just an idea but a man, a person. And so that would be a very useful character to have in this film."  He goes on to rave about Sacha's performance "Sacha's very good at playing the sort of over confident idiot. And that was a very good character choice for him."
Fans of the original will certainly notice a difference between this film and the first. That being said James Bobin does an amazing job of keeping the story consistent with the first film, but also making a film that is unique enough to stand on it's own.  Alice Through The Looking Glass is an amazing film that pays great respect to the first movie as well as the original story by Lewis Carroll – I hope everyone reading takes their whole family to the movies to enjoy it in 3-D!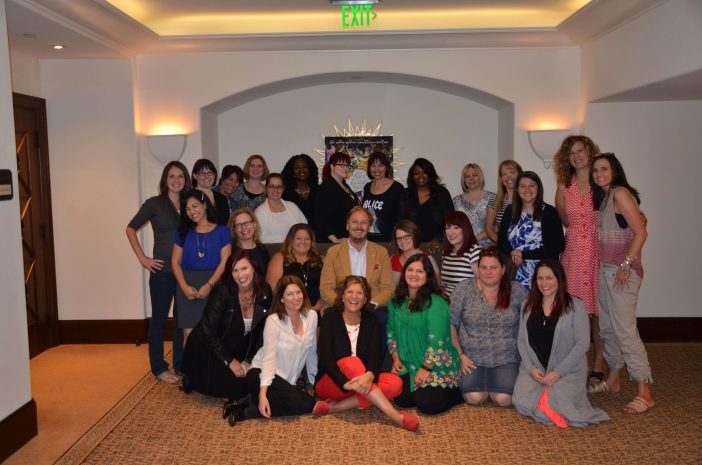 Alice Through the Looking Glass is in theaters now and is a great movie for the whole family (read my review here where I say if I think it is too scary for kids)
If you haven't seen the trailer yet – enjoy this clip from Alice Through the Looking Glass…………
Top photo credit to Jana Seitzer – www.MerlotMommy.com – Movie Images are by Disney. Used with Permission