An interview with Nicole Scherzinger about being Sina!
Disclosure: Our interview was part of the #MoanaEvent junket which was hosted by Disney. Opinions are always my own.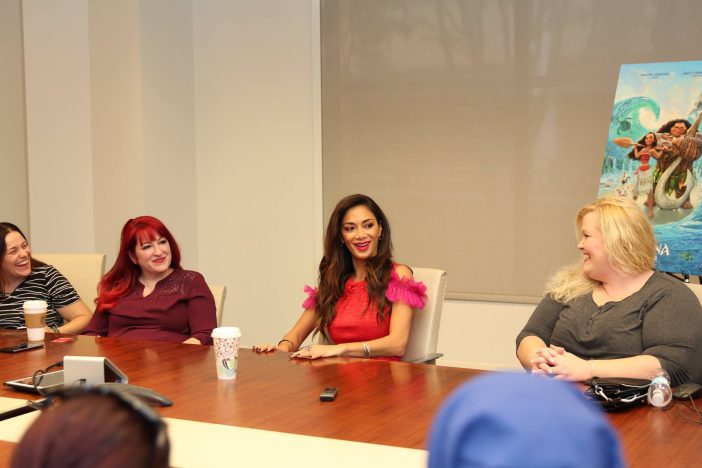 Moana is the number one movie in theaters! It is not a surprise at all, everyone who participated in the film is so committed to the authenticity of the story of Disney's first Polynesian princess. Today I am sharing excerpts of our interview with Nicole Sherzinger who voices Sina. Sina is Moana's mother in the film and Nicole was so proud to be a part of this film.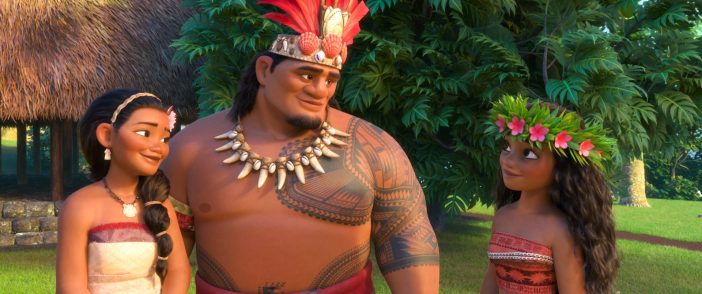 Moana's mother is a small but mighty role in the film. Nicole brought warmth and strength to the role with her voice. I honestly didn't know much about Nicole other than she was once a Pussycat Doll, but I thought she was the perfect voice for Sina. Once I was able to sit down with her for an interview I was even more impressed!
Nicole had been on a whirlwind press tour, but still walked in friendly and energetically on the day of our interview. She said it was great to be in a room full of women, and we knew instantly it was going to be a fun afternoon!
One interviewer asked,
"Tell us why you wanted to be a part of this project and how it came to be."
Nicole answered : "Well I didn't want to be a part of the project. I felt I had to be a part of the project."
She emphasized that she had to be a part of the project because of how important this movie would be to the Polynesian people. Nicole is of Hawaiian descent and Moana was a very important project to her family. She mentioned that Disney touched on Hawaiian culture in Lilo and Stitch but that it was "the fake kind", and she knew Moana was being treated differently.
She went on to say, "So because of that, and it's the story of our people and where we come from…. I'm just so proud that Disney did right by us, the Polynesian people. They stayed true to our culture, where we come from, our mono, our power, our people, our lifeline and just told a beautiful story about a young girl."
She pointed out one of my favorite themes of the story of Moana as well. As classic as it feels, Moana deviates from the typical Disney princess movie in many ways. "It wasn't a love story, it was a heroine story about a young girl's journey, which we can all relate to. Discovering who we really are and what we're meant for. What our purpose and our destiny is. And that's a beautiful story."
Nicole showed her love for her own family as she talked about her 'tutu', her grandmother. She said that in Hawaiian culture that men are the head of household but that women are the backbone. "They are the strength, they keep it together."
Some may not know that Nicole comes from a very large family. Her grandmother gave birth to twenty one children, eighteen of which survived. Nicole is also one of ten children! Her mother had her very young and her last name "Scherzinger" is actually because she was adopted by her father (yay adoption). She shared that her tutu and papa (Grandmother and Grandfather) really helped raise her in the early years.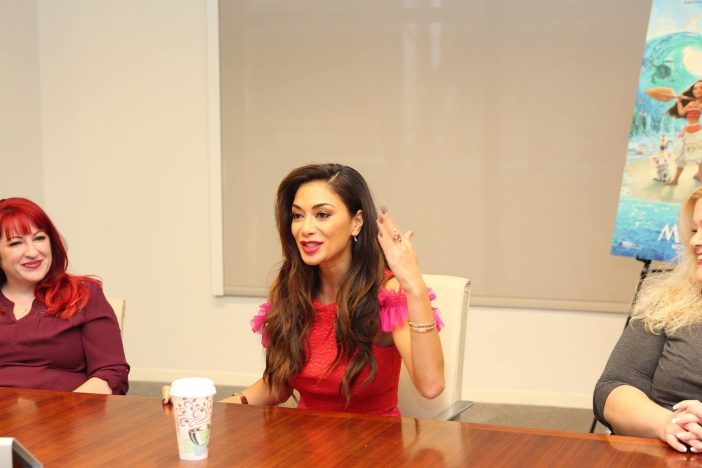 Her favorite line in the movie is bittersweet, and one of my favorites as well, "Moana, sometimes who you are or who you want to be it's not meant to be." She fought back tears as she explained that this reminded her of her mom, her tutu,and all the women that sacrificed everything for her children. She described her family as selfless and recognized that her mother had her very young and that she likely had her own dreams and aspirations. Sacrifices that were made for her and her siblings were not lost on her.
You can tell that her family is huge but very tight knit. She shared that most of her family is still in Hawaii. Nicole said she hopes to be back in Hawaii for Christmas and her plan is to rent out an entire theater for her family to watch Moana together.
Nicole shared that she has been a performer her whole life. She said as a little girl she wanted to be Whitney Houston. "The Greatest Love of All" is what made Nicole Sherzinger realize she wanted to sing. She said she was lucky to be able to go to a performing arts school to foster that love and talent. She has been on such a journey as a performer and she is thrilled that it has taken her to Moana now.
One thing that struck me is that Nicole seemed to have such a grateful heart. Her talent and drive is what makes her successful but she is humble and thankful for her work. It was refreshing to hear her say how grateful she is. "I mean you have to be just so grateful for everything, especially with the state of the world and everything right now….." Indeed.
If you have not yet seen Moana, please check out the clip below….
Moana is in theaters now. Make sure not to miss it! Thank you Nicole Scherzinger for taking the time to speak with our group. It was such a pleasure!