Arab American Heritage Month Coloring Pages
Arab American Month is celebrated in April. Many States in the USA have become restrictive on the celebration of inclusive teaching lessons. I hope that many teachers, parents, public libraries, houses of worship, and community centers will continue searching for ways to teach children about the world and people around them. Celebrating Arab American Heritage Month is an important opportunity to work towards a more accepting and inclusive America.
Arab American Heritage Month Coloring Pages
First Muslim Congresswoman Rashida Tlaib Coloring Page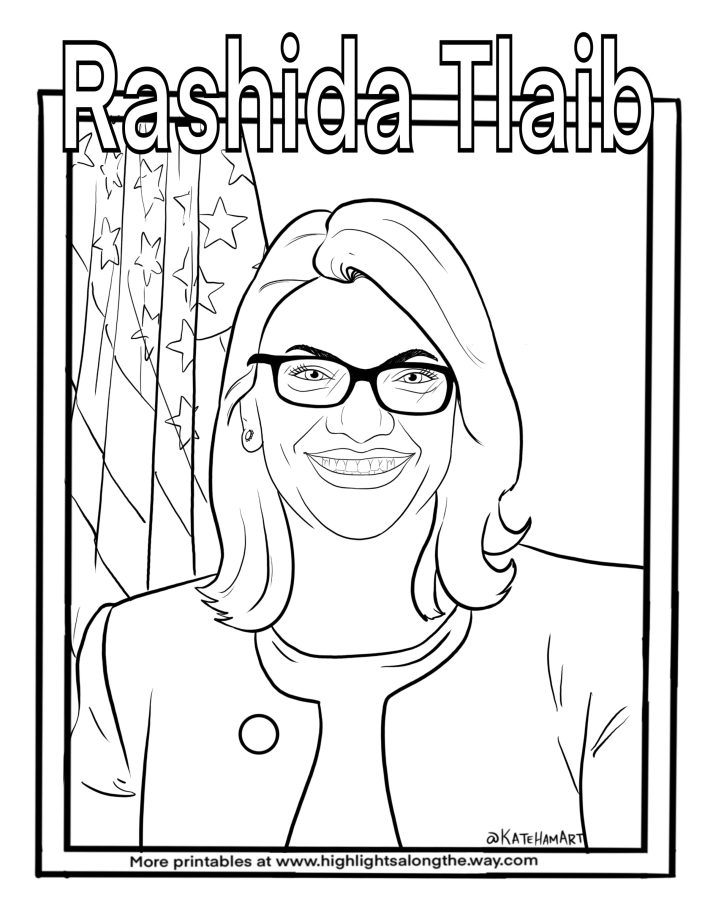 On election night 2018, Democrat Rashida Tlaib won a historic race in Michigan's 13th Congressional District, making her the first female Muslim to be elected to the House of Representatives. She also earns the distinction of becoming the first Palestinian-American woman in Congress.
Rep Ilhan Omar Coloring page – click for main post for full sized image.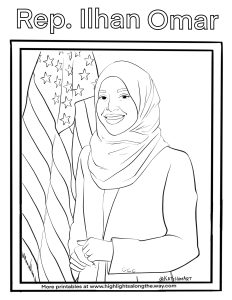 George Albert Kasem Coloring Page Instant Download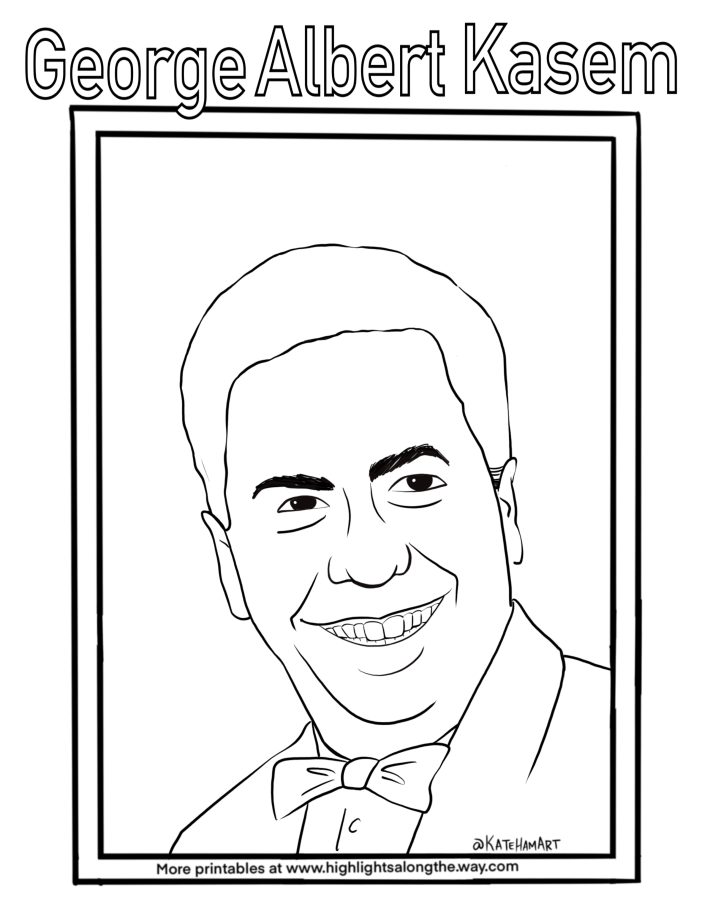 George Albert Kasem (April 6, 1919 – February 11, 2002) was a U.S. Representative from California's 25th congressional district. He was of Lebanese descent and was the first Arab American elected to the United States Congress, serving one term from 1959 to 1961
Coloring Pages for Arab American Heritage Month – COMING SOON!

Political Activist Linda Sarsour Coloring Page
Linda Sarsour has earned accolades as one of the most prominent progressive activists in the country. She also served as the former executive director of the Arab American Association of New York, and co-chair of the Women's March. She advocates for rights of all people: immigrants, Muslims, women, black victims of police violence, Standing Rock Native Americans, and many more.
Acress Salma Hayek Coloring Page
You've probably seen Salma Hayek, who is of Lebanese and Mexican descent, in one of her many movies or TV shows, over the years. Since 1989, Hayek has starred in numerous award-winning films, including Frida, Wild Wild West, and Fools Rush In. She's also an advocate for victims of domestic abuse, immigrant rights, and refugees.
Today Show Host Hoda Kotb Coloring Page
Millions of Americans wake up to Hoda Kotb, a host on the Emmy-award winning Today Show on NBC. As a personality on the hugely popular morning program, she has helped the country stay informed by chatting with American leaders, artists, and new correspondents. She is also a breast cancer survivor and a vocal advocate for women's health issues.
Pediatrician and Professor Dr. Mona Hanna-Attisha Coloring Page
By now, you've probably heard of the Flint Water Crisis. Dr. Mona Hanna-Attisha, a pediatrician at Hurley Medical Center and professor at Michigan State University, skyrocketed to star status when she blew the whistle on the environmental disaster. The Flint Water Crisis exposed its residents to dangerous levels of lead, and still hasn't completely resolved. Today, Hanna-Attisha advocates for children, immigrants, and women in STEM.