The Art of Tinker Bell and the Legend of the Neverbeast
Disclosure: I attended an all expenses paid press trip hosted by Walt Disney Studios. Posts were expected, but opinions are 100% my own.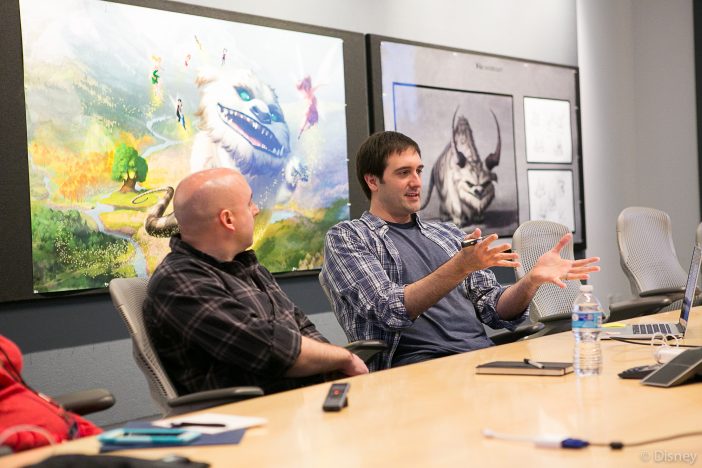 The art behind a Disney film is always second to none.  Tinker Bell and the Legend of the Neverbeast is the newest movie to the Tinker Bell movie franchise.  As any Disney fan would imagine, the art in Tinker Bell and the Legend of the Neverbeast is creative and unique.  I recently sat down with Disney Toons story artist Ryan Green and Neverbeast's Animation Supervisor Mike Greenholt for a little behind the scenes look at this new Disney film.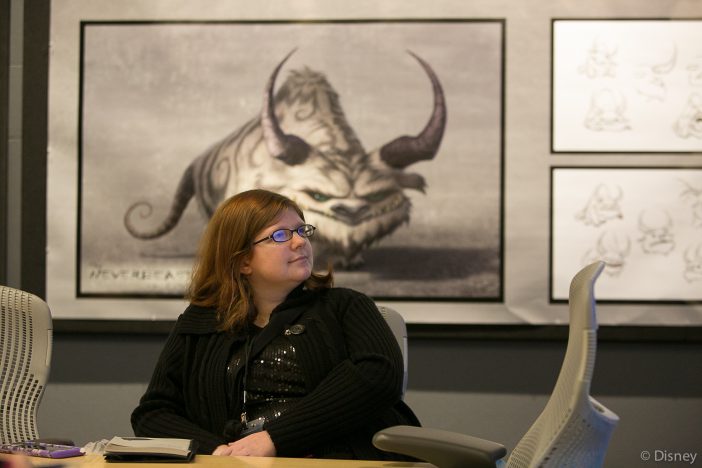 Story Artist Ryan Green talked at length about how he and a team discussed and developed Gruff.  It was important to them that Gruff was unlike anything we had ever seen but was still authentic in the way he moved and behaved.  Ryan used his background in Biology to make sure Gruff's body was developed and moved the way it should.  One might think that artists just draw a cuddly character and move on, but Ryan explained that artists don't just draw a furry body.  Artists take the time to understand what is under that fur, they make sure to understand the skeleton, the muscle, and how all those things work together and move.  He shared that once they decided on a body type artists went to the zoo and drew from life.  Even though Gruff is not a real animal, they used animals like rhinos, hippos, and others as inspiration.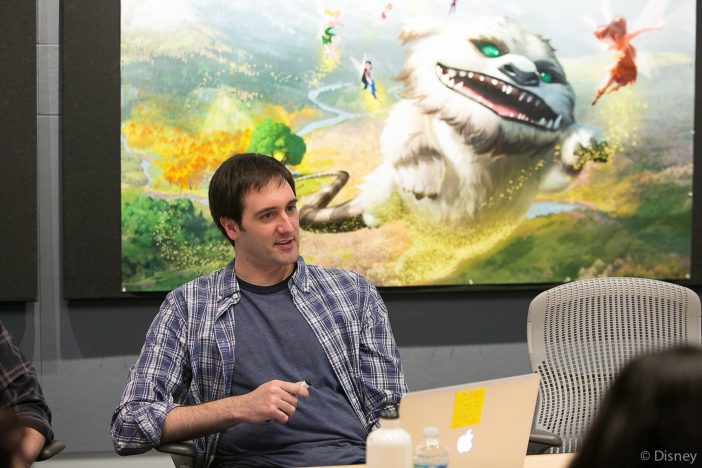 Animation Supervisor Mike Greenholt said "Our big challenge was even though he was a fantasy creature, he had to feel like a real live animal."  He shared that when Gruff is with Fawn and comfortable he is playful like a pet dog; they even used inspiration from animator's actual dogs!  He said it was very important that Gruff was an animal, that he didn't look like a man in a costume.  Even though the Neverbeast is pure fantasy, they wanted him to be real and believable.
Some fun facts about what makes up Gruff the Neverbeast…..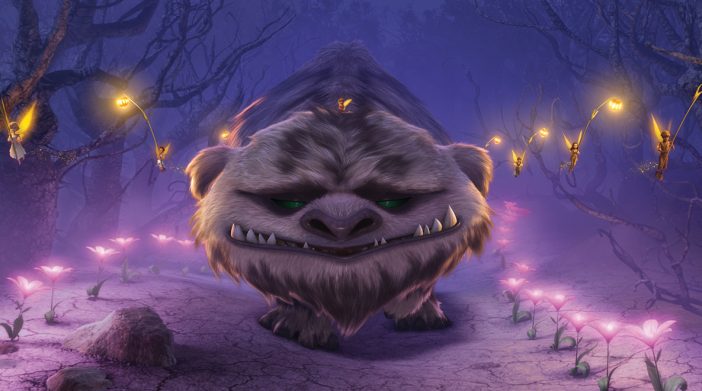 Gruff has the eyes of a cow
He has the walk of a rhino
Neverbeast has the hair of a yak.
Gruff has floppy dog ears.
His tail is that of an armadillo (although he can hang from it like an Opossum)
His tail also moves like a cat's does; which allows Fawn and the other fairies to know his mood.
Gruff has a chameleon tongue!
Listening to the animators who brought Gruff to life made me love the character I had met in the prescreening even more.  So much thought and talent went into the making of this character and it shows!  I can't wait to share Tinker Bell and the Legend of the Neverbeast with my big kids when we can download it on Disney Movies Anywhere on March 3rd!