Avengers, The Age of Ultron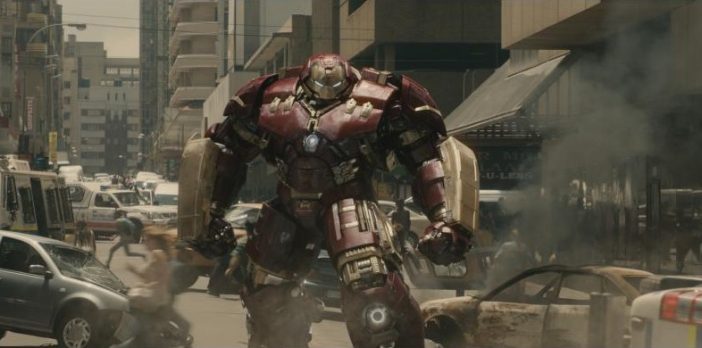 So I sent my husband to work for me the other night.  He got a sneak peek at Avengers, the Age of Ultron and he is excited to share his thoughts. You can see the newest Avengers movie in theaters now!  If you are wondering how a comic book and animation geek as well as a somewhat over protective dad viewed this movie, this is the review to read.  Thank you Harry for sharing!
******
Go see this movie. Technology has finally caught up to the vision comic book writers have been drawing for years. The character's movements, colors, and the computer animation visual effects are seamless. You get wrapped up in the story and forget that the world in front of you is not real. What sets the film apart from past superhero films are the directors shot choices. Camera angles are much more comic like than past films.  There are plenty of slow-motion scenes that will remind you of the 2 page center drawings of your favorite comics. Don't worry if you never read the stories, everything you need to get up to speed is there for you.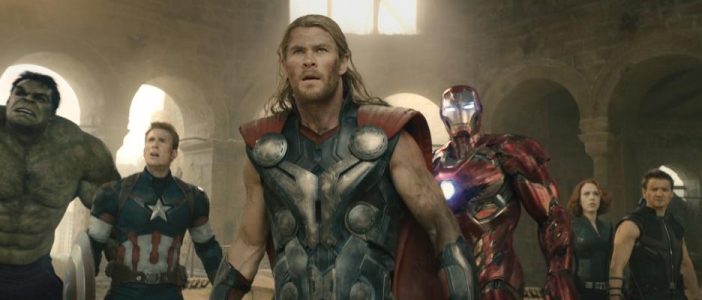 Avengers, the Age of Ultron has a large cast of characters. It includes all the main heroes, Captain America, Thor, Iron Man, Hulk, Black Widow and Hawk Eye. The extended cast includes War Machine, the Falcon, Vision, Scarlet Witch, and Quicksilver. Throughout the movie we get to peek into the avengers personal lives and see each hero's inner fears. A spell cast on them by Scarlet Witch brings these fears to life by blurring the boundaries of dreams and reality. This opens up the story  in a way that weaves each new character into the storyline with Ultron playing the role of puppet master.
Here is a featurette of Scarlet Witch and Quicksilver……

Should you take you kids to see it? We are not taking our kids (9,8, & 3). I feel our kids in particular would be scared. The spell cast by Scarlet Witch throws the Avengers into a horror like dream where each character face their inner fears. There are several disturbing scenes and sequences of death where each re-live past horrible experiences. Thor's fear includes a party in his palace with lots of scantily dressed women mixed with characters from the dead. Honestly not a big deal for grown ups, but we think that might be confusing and upsetting for our kids. Later in the film, a character dies onscreen. This is an important part of the story, but it's too intense for our somewhat over protected bunch.  Just like Kate, I suggest you read other reviews if your kids scare easily or if you are on the fence for any reason.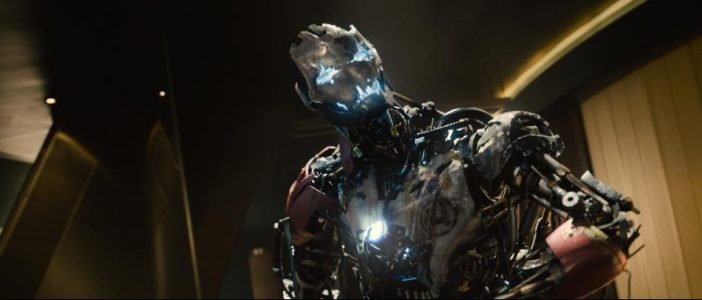 Ultron, the villan is presented in an interesting fashion. The best way to describe him is artificial intelligence that comes to life. Although he was created to protect the earth, he decides that to survive humans must evolve. They must become more like him. The only way to do this is to eliminate them all.  You will see Hulk being Hulkie, Iron Man with a larger set of Iron Man toys, Thor doing all his tricks, and Captain America in action scenes that are as exciting as the other characters. This is by far the best of the Avengers, Captain America, Thor, and Iron Man movie series. Don't miss it.
Want a little more? Here is another featurette of Black Widow and Scarlet Witch.

You can catch Avengers, the age of Ultron in theaters everywhere this weekend!