Color By Number Activity Sheets – Subtraction with Baby Yoda!
Disclosure: Printables are only Inspired by Disney, not licensed.
Baby Yoda and The Mandalorian are here to make subtracting double digits a little more fun! Click and print the Baby Yoda and Mandalorian subtraction Fun "Color by Number" page. Complete the math problems to reveal the color for each section. Subtraction can be challenging, but Mando and Grogu are here to save the day. A perfect activity to share with your classroom for "May the Fourth".

If you enjoy this free educational printable coloring sheet featuring Baby Yoda and Mando. When you graduate from subtraction to fractions, make sure to print out our Baby Yoda and Mandalorian Fraction Fun Color By Number. Do not miss our educational printable section featuring Stacey Abrams, Dr. Jill Biden, Amanda Gorman, Hamilton, Harriet Tubman, California Missions, and so many more! We also have 'just for fun' coloring sheets featuring Gabby's Dollhouse Coloring Sheets , We Can Be Heroes Coloring Sheets, Sharkboy and Lavagirl Coloring Sheets, American Girl Doll Coloring Sheets , Olaf Coloring Sheets, Coco Coloring Sheets , Trolls Coloring Sheets and so many more on our site!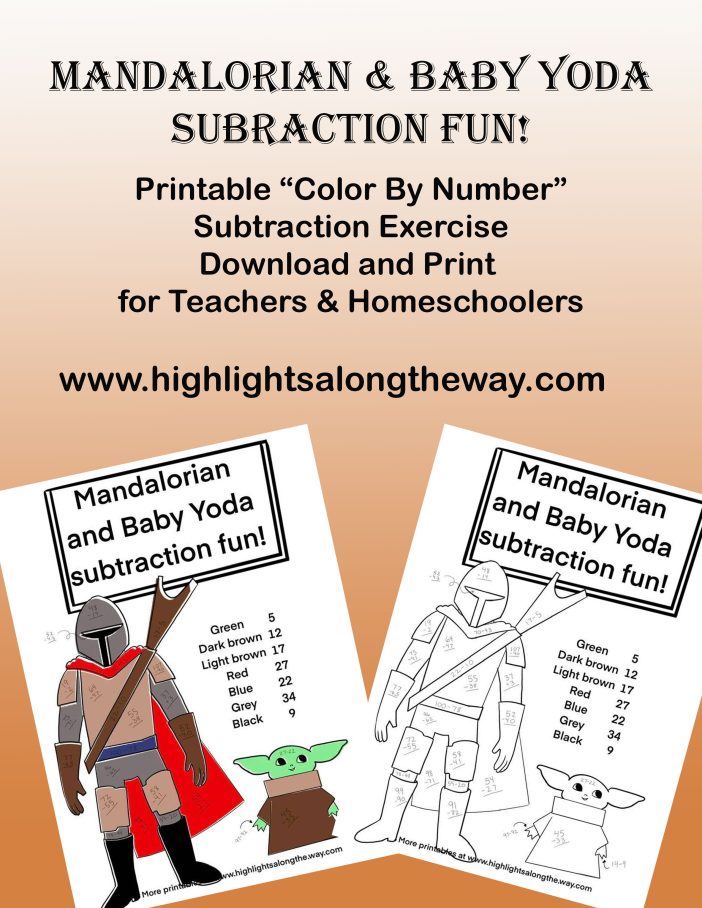 We love when teachers and homeschoolers use our printables in their classrooms. We ask that if you choose to share with other teachers or students, please send the blog post rather than copying the printable. As a freelance artist turned blog at home mom (thanks Covid!), this blog helps keep the lights on. We appreciate your support during this crazy time. Visitors do not need to give any personal information or even sign up to enjoy as many printables as you would like! Whether you are using these Baby Yoda and Mandalorian math sheets for "Star Wars Day" or just for every day, it is sure to be more fun than a regular math printable. We hope it brings a smile to your student's faces.
Color by Number Subtraction Printable Coloring Sheet Baby Yoda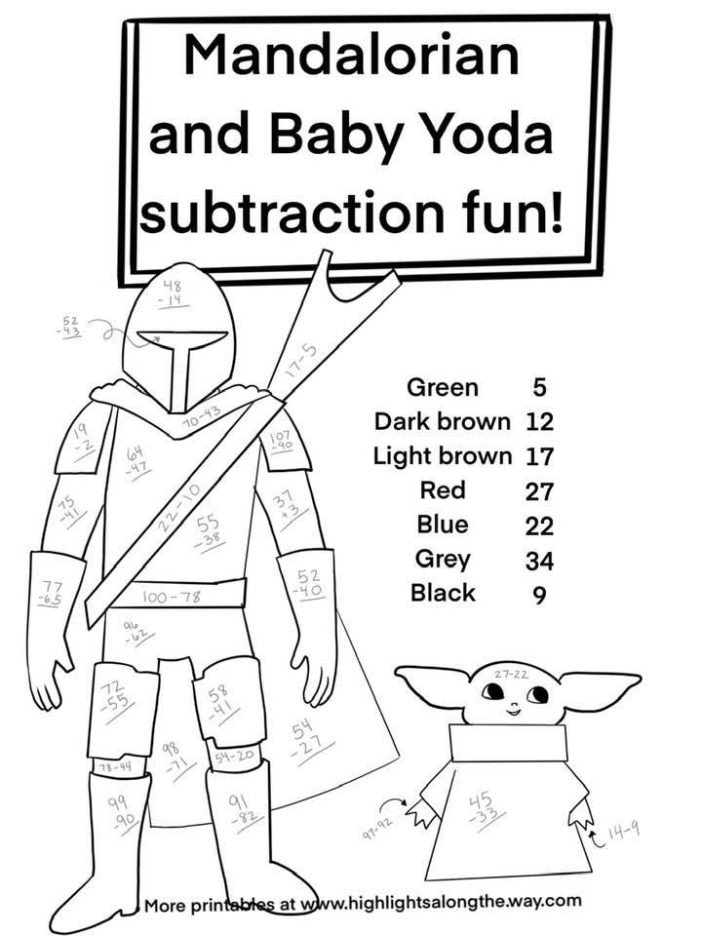 Answer Key – Baby Yoda Subtraction "Color By Number" Printable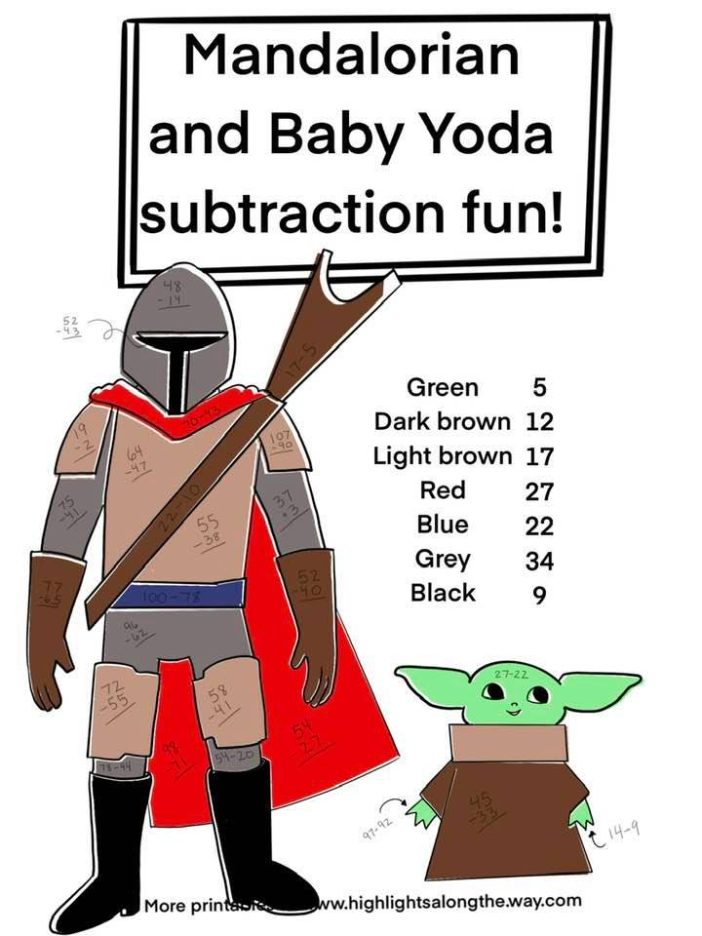 We love taking reader's suggestions! What other characters would you like to see as printable coloring sheets and math 'color by numbers'? We are actively filling up our library!