Harmony Barber Shop on Main Street USA – Disney's Magic Kingdom Park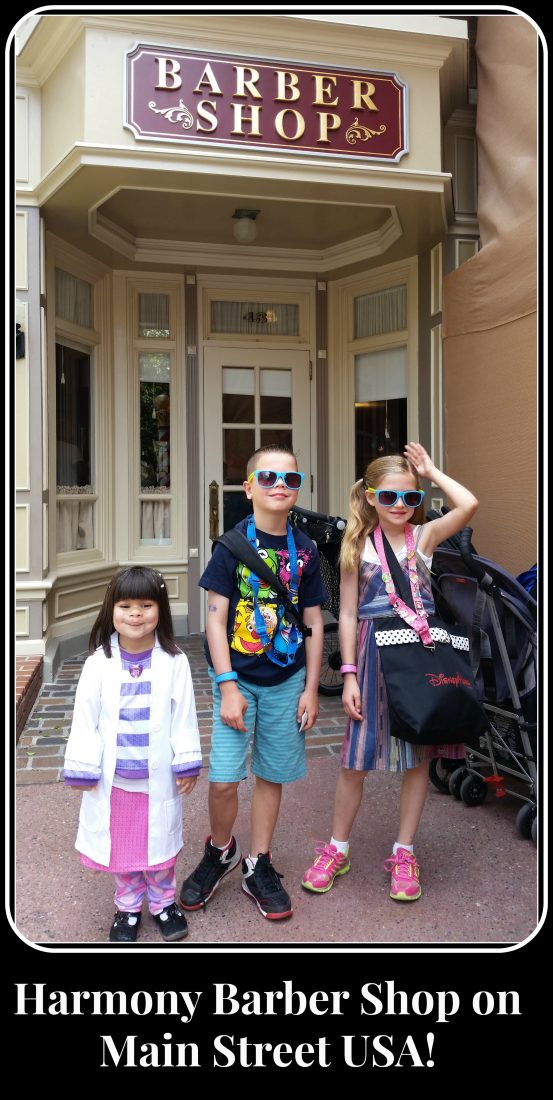 Did you know there is a Barber Shop on Main Street in Disney's Magic Kingdom Park?  I didn't until just a couple days before our trip to Walt Disney World and I was OBSESSED with the idea of my son getting his hair cut there.  I just thought it was sweet. Prices for hair cuts at Harmony Barber Shop on Main Street USA are very reasonable – only slightly above one of those super cheap chains, but less than when we take them to a decent salon.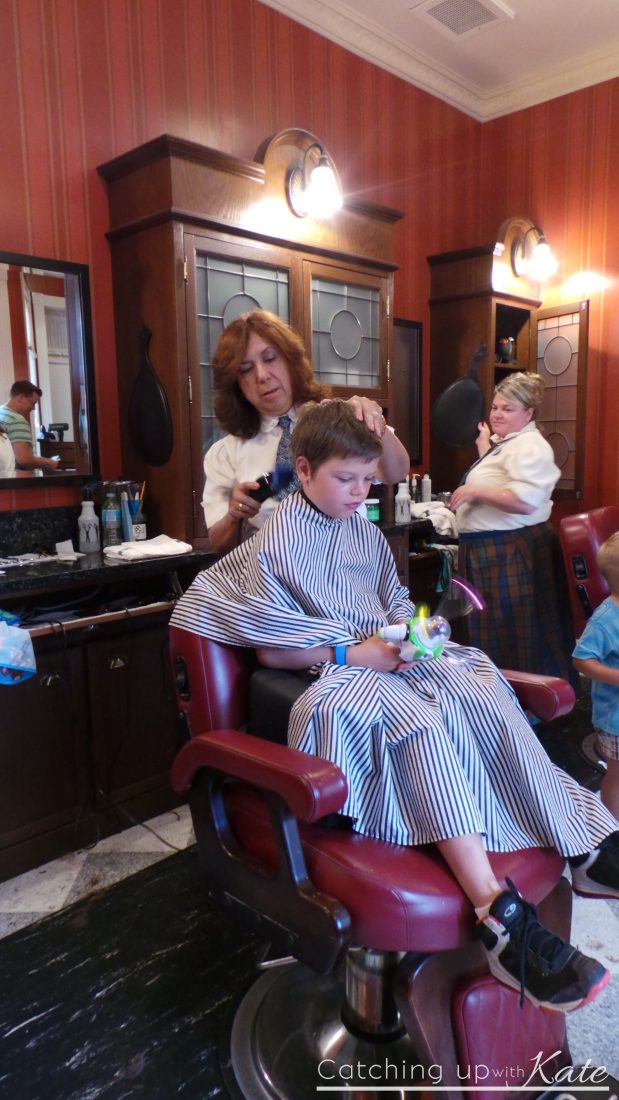 We found that they had some really fun options – regular hair cuts for boys and girls and also "Baby's First Haircut" which comes with a pair of Mickey Ears! Oh man I wish I had a little bitty so I could take advantage!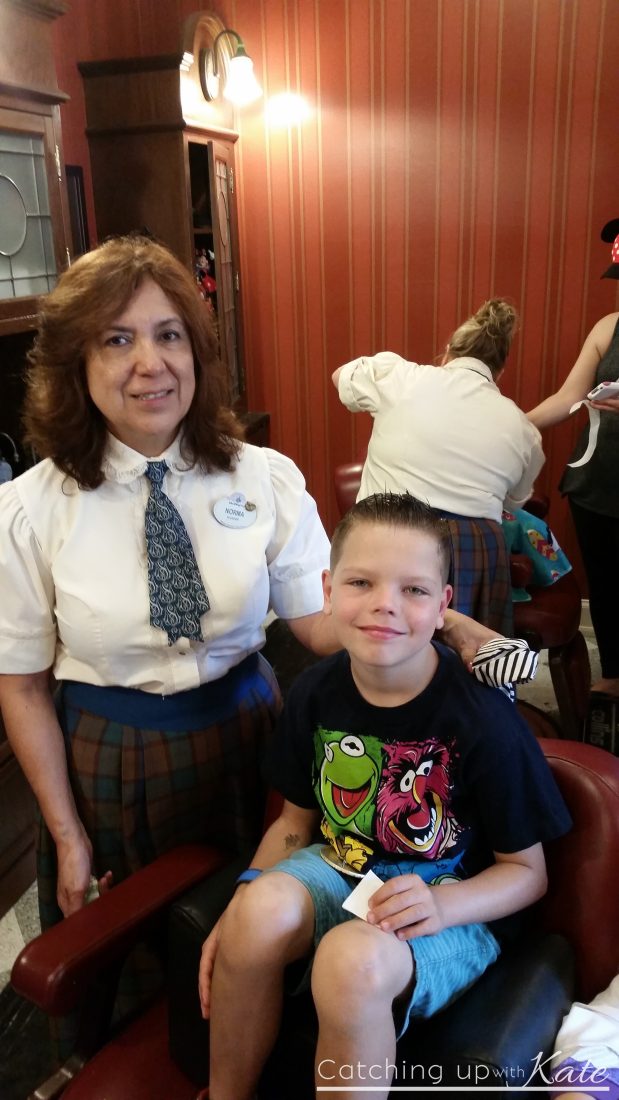 Our oldest is quite the girly girl and has always wanted to participate in the "Bibbidy Bobbidi Boutique" While we would love to gift her with a such a fun treat, at $60 – $200 for one kiddo is just not in our budget.  Well, I was THRILLED to find out there is a little 'Pixie Dust' option at the Harmony Barber Shop!
Both big kids got their hair cut for $18 each (plus a little tip of course!) – their hair cuts were great!  Their hair was styled and the pixie dust option was offered at no additional charge!

While my son declined, my daughter LOVED that they offered to sprinkle her hair with "Pixie Dust" (aka glitter)!  Not only did they sprinkle her hair with glitter but a simple hairstyle comes with your haircut at Harmony Barber Shop.  She was able to choose a single ponytail or two pony tails – she went with two.  They even did a 'fancy' zig zag part and set it with hair spray.  She looked in the mirror and said "Mom, it's almost like a teensie Bibbidy Bobbidi Boutique!" – teensie bit I guess!  I loved the extra attention and so did she.
Our littlest had just had a bang trim before we went to Walt Disney World and she has kind of a sensory thing that isn't compatible with barber shops and salons so we skipped signing her up for a cut.  When she saw her sister J get pixie dust sprinkles she said "She has Pixies?  Can I haff some?" *big sad eyes*  I tried to soften her disappointment "Oh, sweets, I am sorry, I think it is only if you get your hair cut, but maybe next time."
J's hair stylist heard and came to the rescue "Oh, I can sprinkle her too, no biggie!"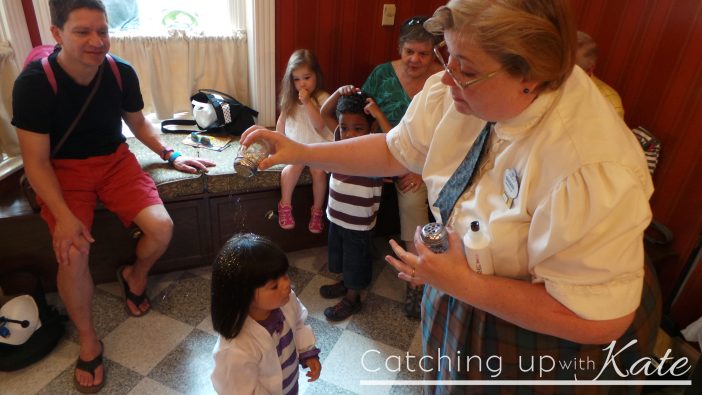 *Sprinkle Sprinkle* Meltdown averted!
The Harmony Barber Shop is kinda hidden so I really wanted to point it out.  When you first enter Main Street USA it is on the left – next to the horse stables.  We went first thing in the morning and there was already a small wait – make sure to get there early and put in a reservation.