Baymax Easter Eggs
Are you looking for an easy Disney inspired Easter Egg option? Our Baymax Easter Eggs were a big hit with our kids.  These Easter Eggs are fun and are practically mess free. Making your Eggs into Baymax from Big Hero 6 for Easter does not involve any colorful dye and can be done in minutes.  This is a great last minute egg decorating solution for kids and adults alike!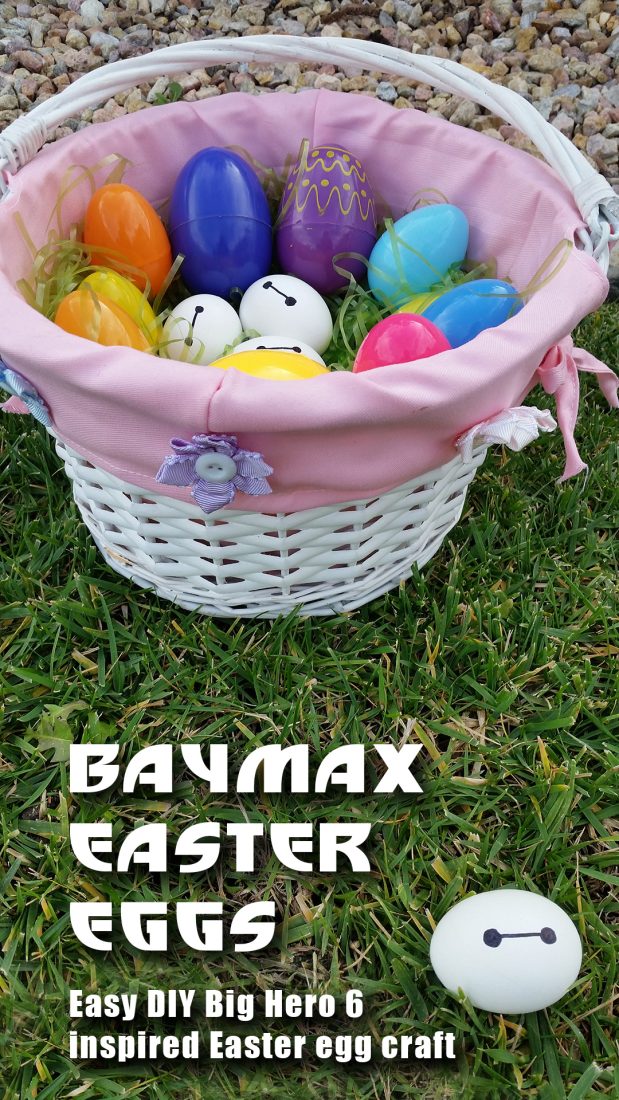 Here is an easy easter craft. The Big Hero 6 love is still very strong in our house.  All of my kids are in LOVE with Baymax but especially my oldest daughter.  J loves Baymax's simple design and really enjoys finding 'hidden Baymax' when out and about and also crafts inspired by her favorite lovable robot.  The big kids loved making this Baymax Ornament for Christmas and started thinking of Baymax Easter Eggs before Christmas decor was even put away!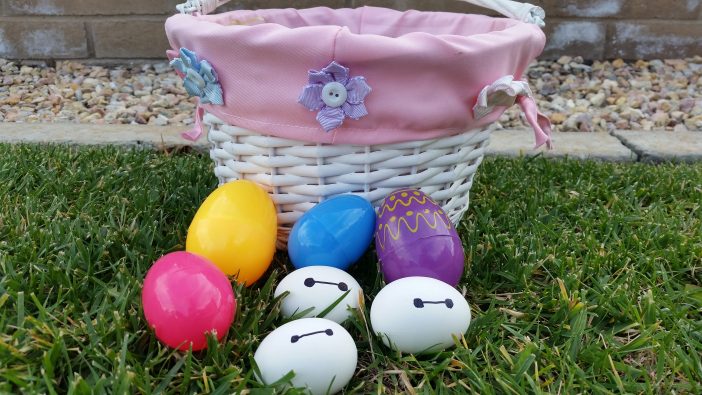 I make hard boiled eggs at least once a week, not just for Easter egg decorating.  We often put hard boiled eggs in the kid's lunches for school and we found that it was super fun to draw a Baymax face on the eggs before putting them in lunch boxes.  We kinda just did it for fun but it was so popular that the kids were asking for hard boiled eggs every day….. but only if it was a Big Hero 6 egg.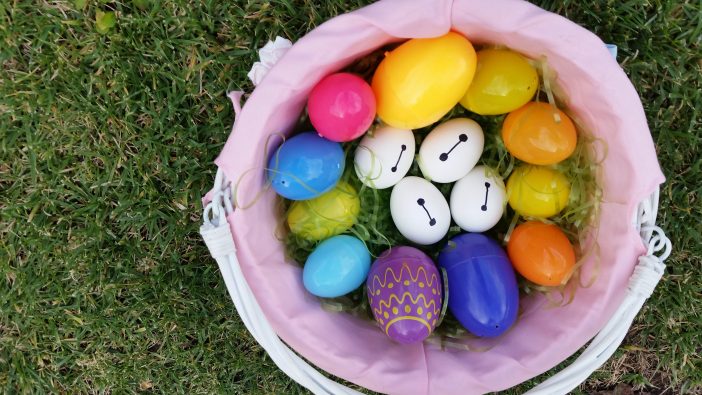 We thought that even though this is something we do just because, it would make a really fun and really easy Easter Egg activity that the whole family really can enjoy!  For Easter we do love decorating eggs and while we often just do a plain old easy egg dye kit, we sometimes like to get crafty and fancy.  The kids thought this craft was clever, but it is obviously not at all fancy.
This Big Hero 6 inspired easter craft is so easy I could barely bring myself to write the step by step instructions, but it turned out so cute I just had to share!
So here you go!
How to make Baymax Easter Eggs
1.  Hard boil as many eggs as you see fit.
2.  Wait for the eggs to cool.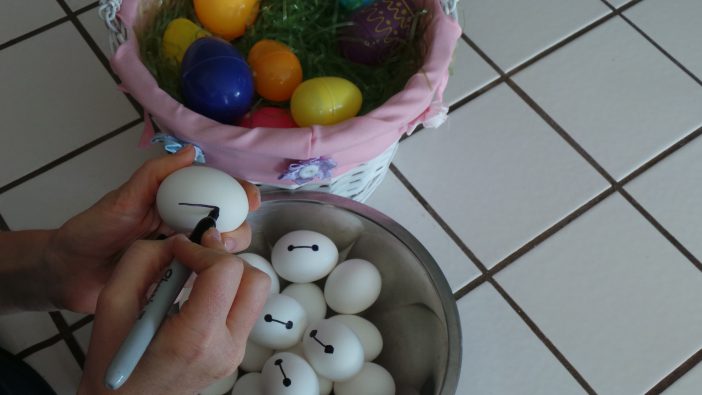 3.  Use a regular old sharpie to draw a straight line about an inch or so long.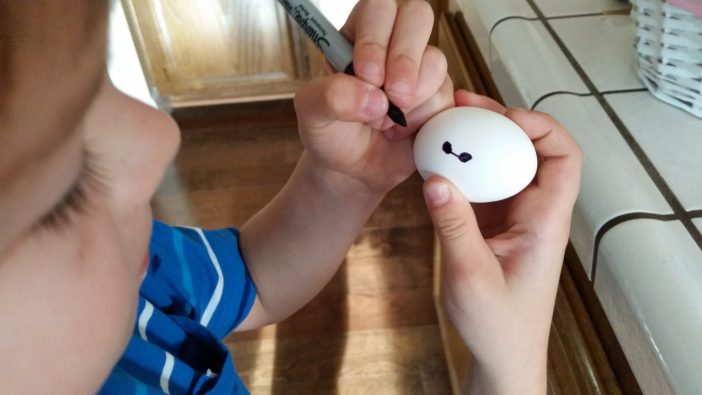 4.  Draw Baymax's eyes at on the ends of the line.
5. The end.
No dye, no mess – but they sure are cute!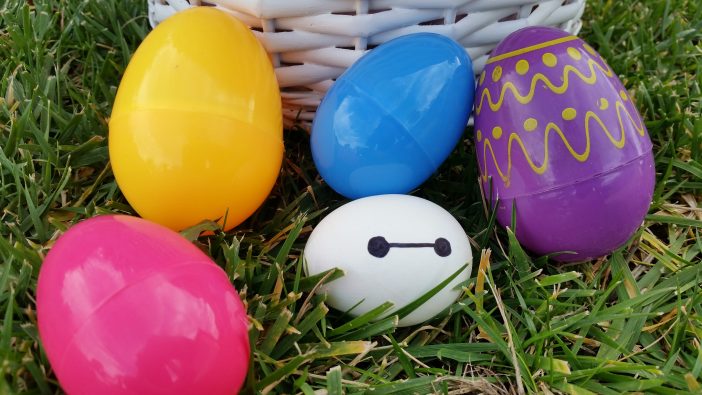 Big Hero 6 inspired Baymax Easter Eggs are arguably easier to make than dyeing Easter eggs!  My kids think they were just as much fun – win win!
Make sure to pin it for later!