Michelle Obama on Blackish! Behind the scenes Black-ish
Disclosure: I attended a press trip sponsored by Disney and ABC. All expenses were paid but opinions are my own.
Blackish is one of our favorite TV shows of all time. Here are several photos from a set visit during the first season of the show. Check out Dre's closet, Jack and Diane's room, and even the Blackish kitchen. TV sets are so interesting and we love seeing all the details that make TV family homes look authentic. Blackish is on ABC TV – we watch it on Hulu!
For the final season of Blackish there are so many fun special guests. This final season, the one and only Michelle Obama will be making a cameo on the show. Check out pictures of Michelle Obama on Blackish below. Everyone's favorite First Lady plays herself on the show. Photos from Barack Obama's better half on one of the best TV shows on TV are featured below!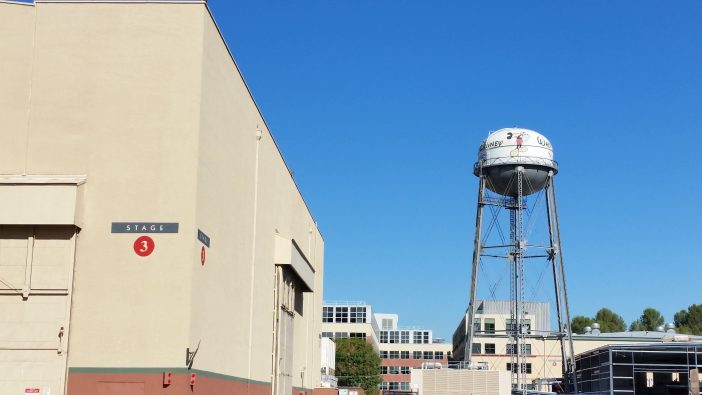 Blackish Set Tour
I shared earlier about how I was able to interview the creator and cast of ABC's new hit show – black-ish. What I didn't mention was I was also able to spend some time on the actual set where they film black-ish! We were able to tour the Blackish House and it is as beautiful in person as it is on TV! I love behind the scenes on anything to do with TV and movies, but especially shows I actually watch! black-ish is one of my new favorite shows so I was super excited! I'm thrilled I get to take you Behind the scenes : black-ish!
I was so excited as we jumped off the bus onto the ABC lot……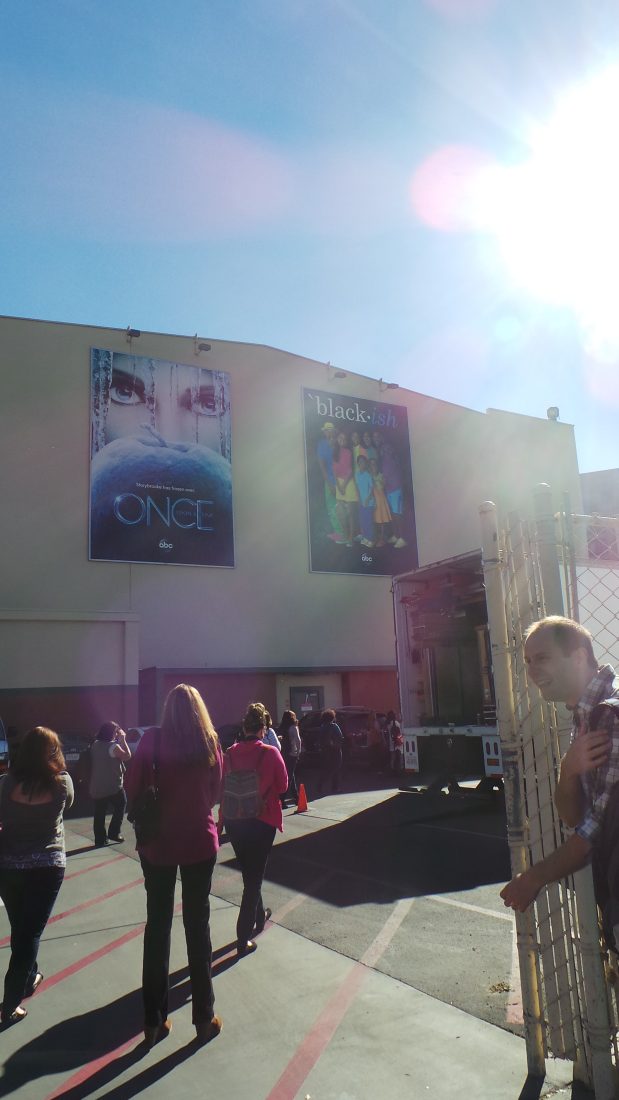 You guys, I love my house, but I wanted to move into the Blackish House!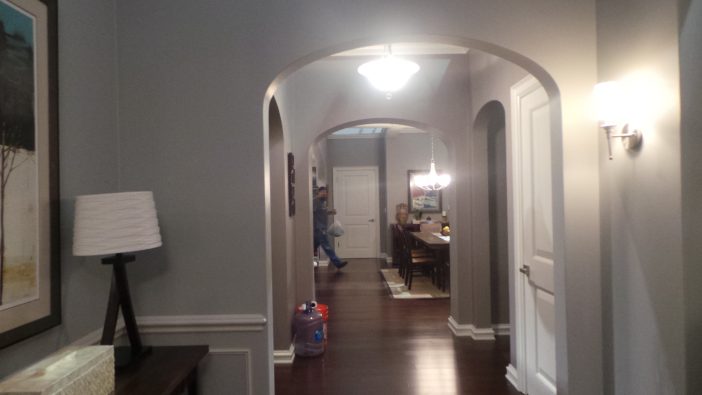 I half expected to turn a corner and run into Dre or Bow. The set looks so realistic and I loved the personal touches all throughout. Designers let us know that they wanted the house to look sophisticated but still lived in. They have sprinkled pictures of the kids throughout as well as kids toys all over. It is really fun! It was really interesting to see the wide hallways, open ceilings, and huge lights that are of course for filming but you just don't see them on the other side of the TV screen.
Blackish TV Set Dining Room Photo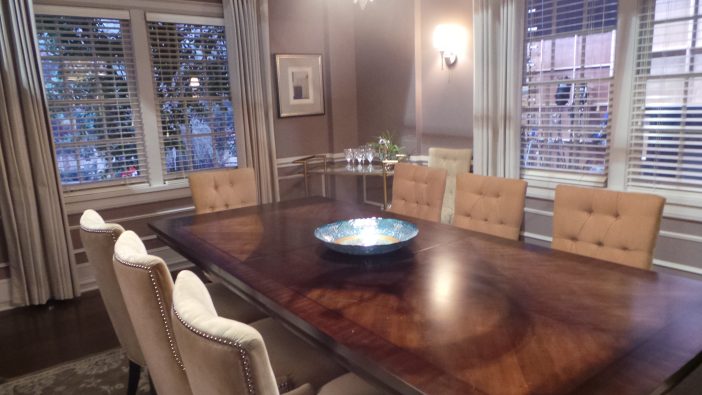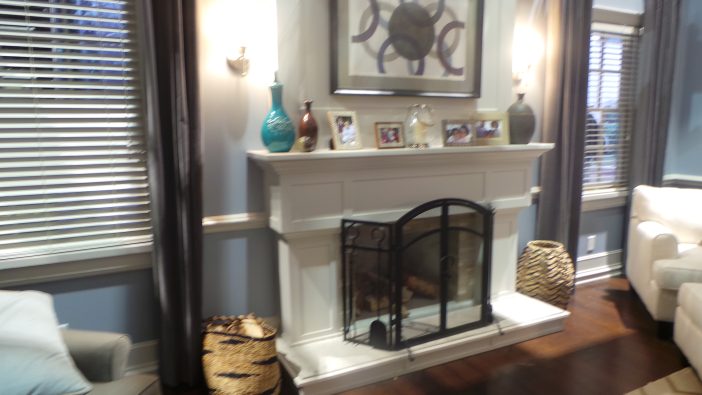 We bought a house last year that is time warped in 1984 when it was built. Someday I would like to redo the kitchen. I honestly haven't really given it much thought because we aren't planning on doing it until we can pay for it cash and that is going to be a ways down the road. But I decided while walking through the set that whenever that day comes a replica of the black-ish kitchen will do just fine.
Blackish ABC TV Show Kitchen Photo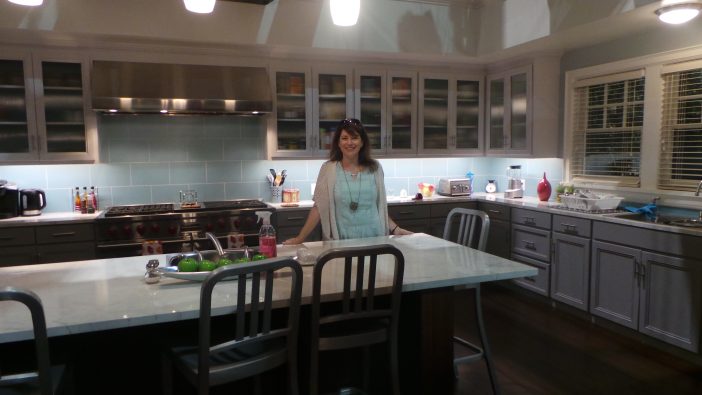 Here I am with my friend Dawn who blogs at I am a Mommy Nerd just hanging out on a stairway to nowhere on the Blackish set.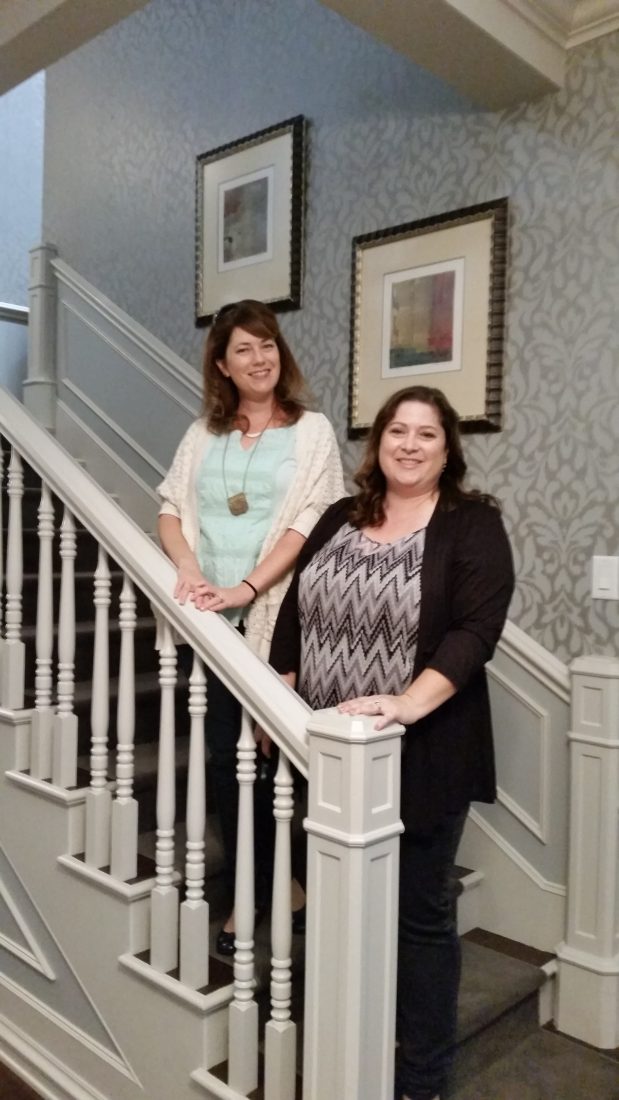 Michelle Obama on Blackish!
Dre and Bow's Bedroom in Blackish!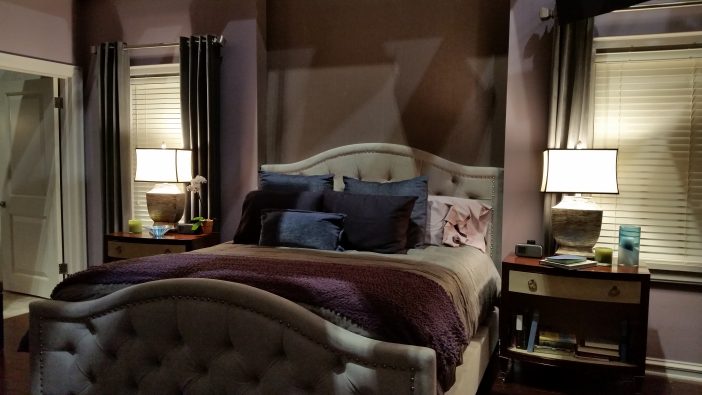 Dre's Shoe Closet in Blackish – ABC TV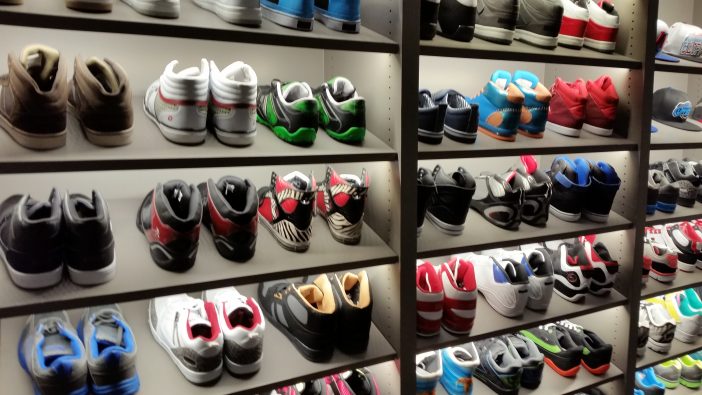 The kid's room are seriously so cute and I loved checking out all the details.
Jack & Diane's room really puts our boy & girl 'twins' room to shame…..
Jack and Diane's shared twin room on Blackish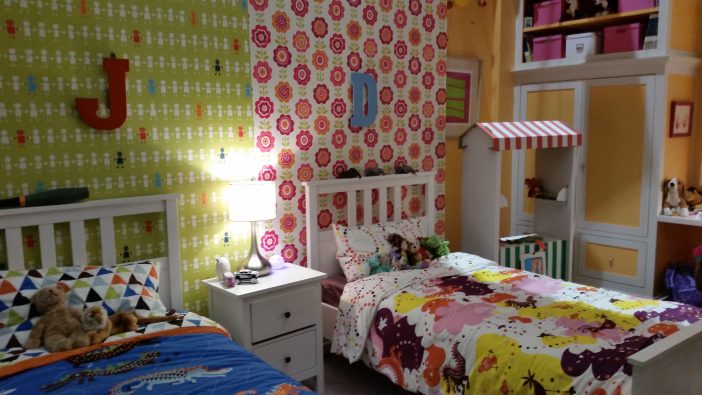 Can someone please find me a teenage boy's room literally anywhere in America that is this put together? Seriously Junior, your parents hit the lotto with you. Yes, I know they are all fictional characters.
Junior's Room on Blackish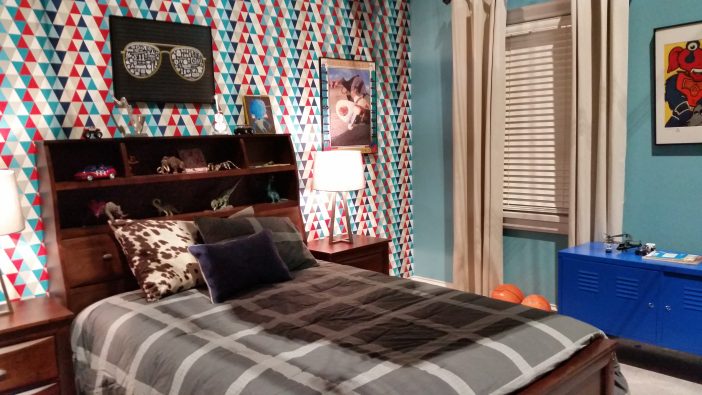 Zoe's room is so fantastic and perfect for her character.
Zoe's Room on Blackish still photo.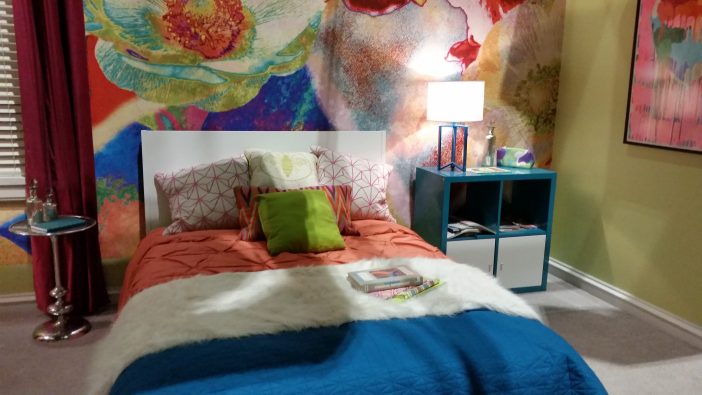 Just hanging out at Zoe's desk! 😉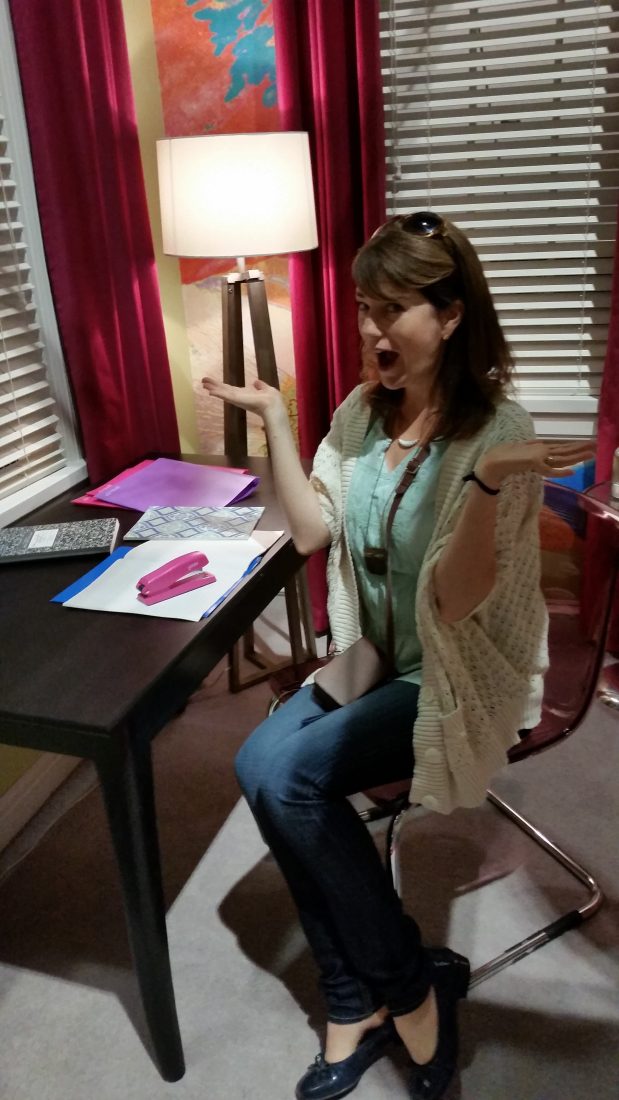 If you aren't watching black-ish yet you are missing out! It is on Wednesdays at 9:30 after Modern Family. Check it out! Thank you to the cast and crew at ABC's Black-ish for letting myself and my friends tour the Blackish House – it was a treat beyond words! Thank you for letting us share pictures with our audiences who are also big fans of the show!