Behind the Scenes with Baby Daddy!
Disclosure: Thank you to Disney for inviting me to attend the #ABCFamilyEvent - while all expenses were paid with the expectation of sharing with my lovely readers opinions are 100% my own.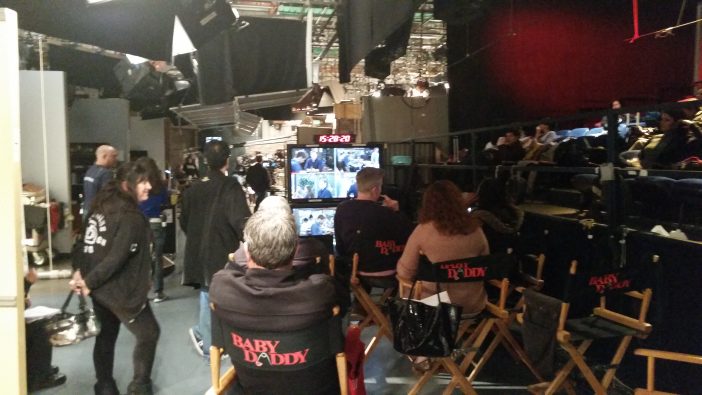 Who here loves the ABC Family show Baby Daddy?  I was recently introduced to the show on a trip to LA and I got an amazing behind the scenes tour!   We were lucky enough to meet with the cast (interviews being shared soon!) and tour the set!  Here are some of the fun pictures I took……
The cast was entirely too gracious and let us all take selfies with each and every one of them – I mean, that is awesome!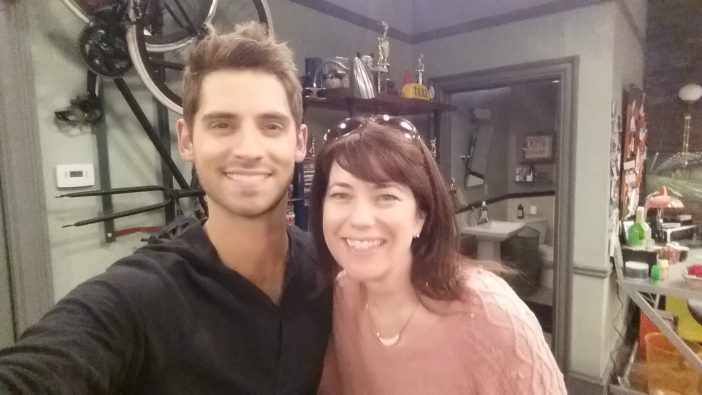 Selfie with Jean Luc Bilodeau – the Baby Daddy himself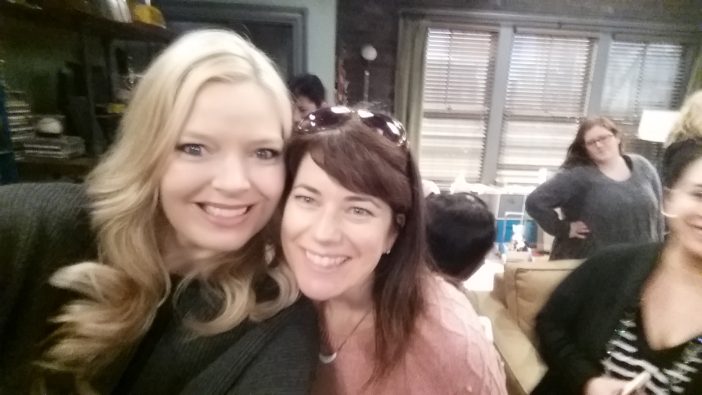 Melissa Peterson Selfie – I'm pretty sure she was having more fun with Selfies than anyone else combined!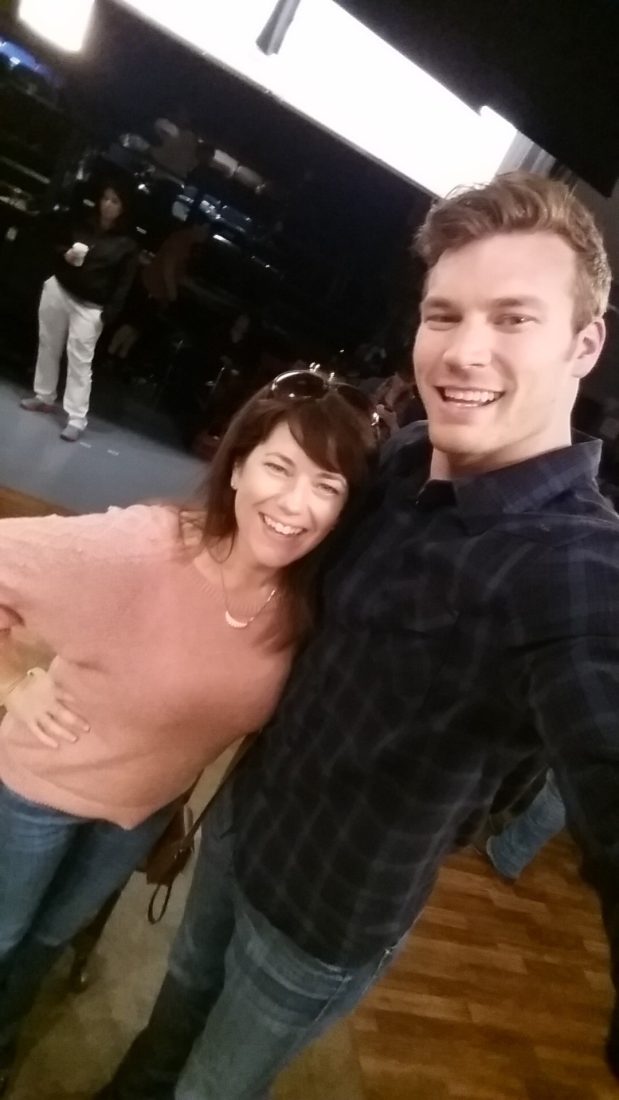 Derek Theler Selfie – You guys, this man is gigantic, like 6 foot 7 – literally more than a foot taller than me, I felt like a child and I was wearing heels!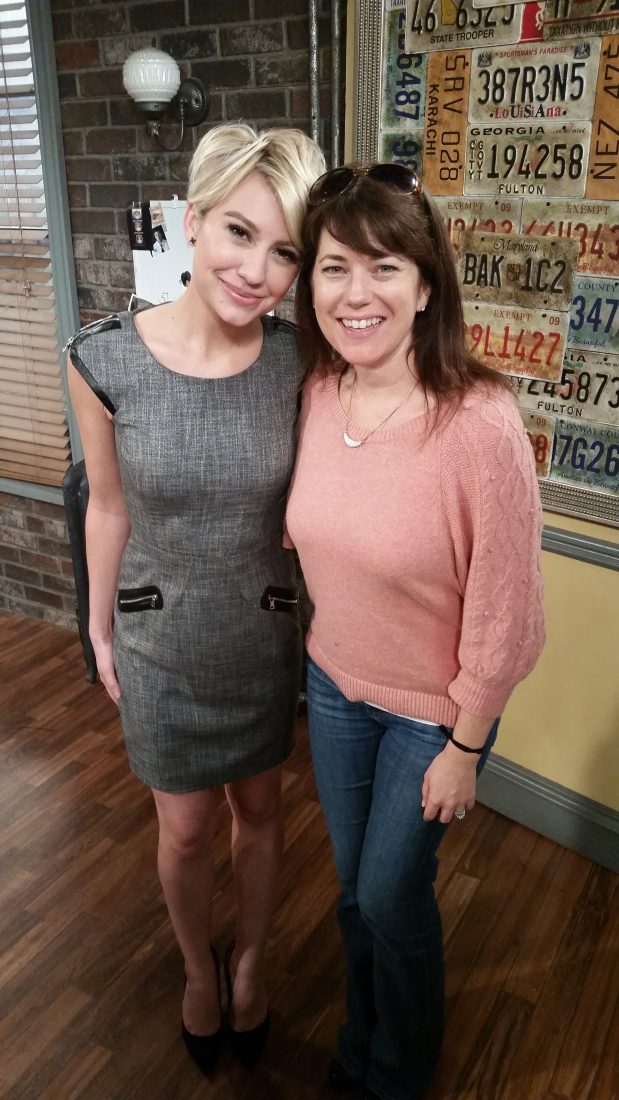 Picture with Chelsea Kane – I'm pretty confident this is the cutest person on the planet.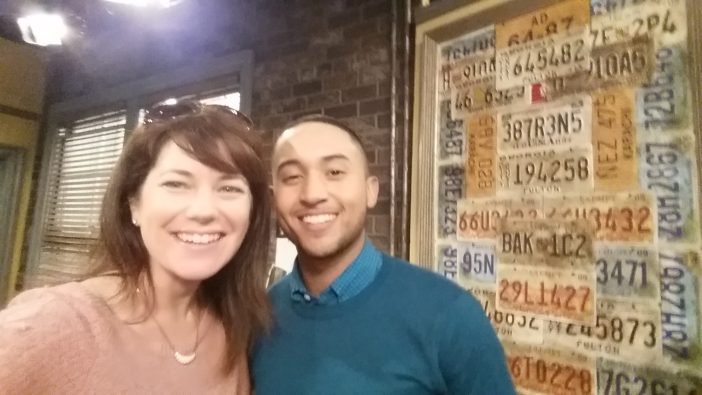 Selfie with Tahj Mowry – who else remembers loving Tahj on Full House?
We also got to tour the set!  I love to tour TV sets – usually the houses are so pristine and perfect and I want to move into them.  I like getting fun ideas for our house if and when we ever have the time / money to redecorate…… but this set is that of a New York City 20 something bachelor who has a toddler so it is kinda different.  So I might have not been taking decorating queues from this tour but I thought Baby Daddy fans would love to see the close ups!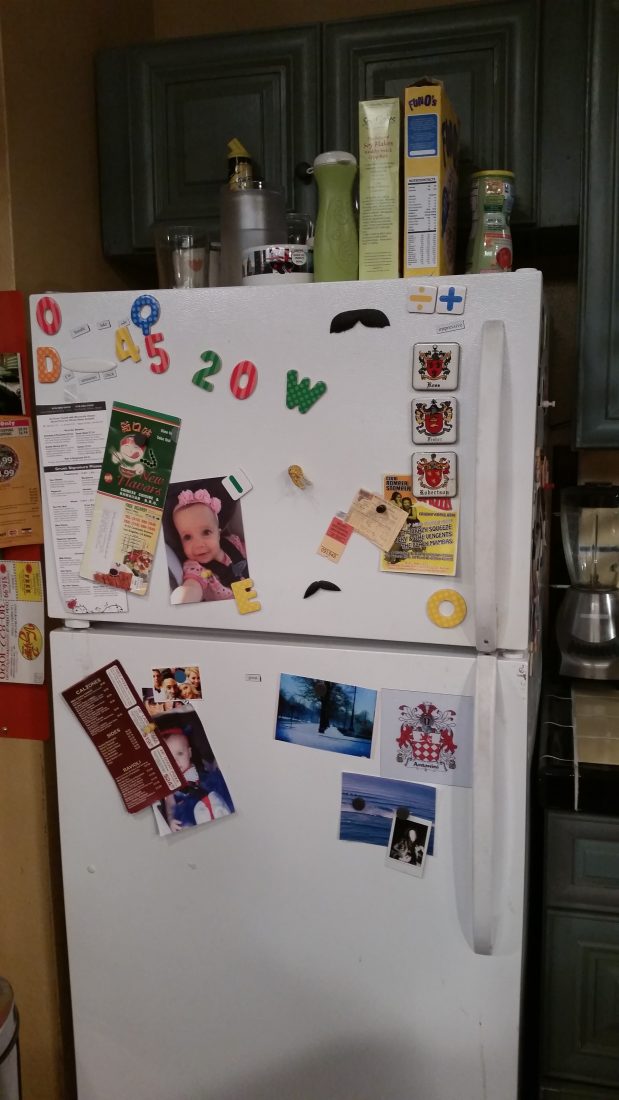 No pretentious fridge on this set! LOL!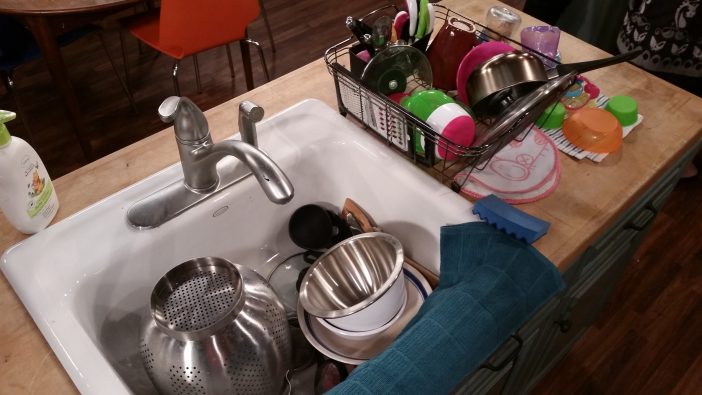 It looks like my sink at home!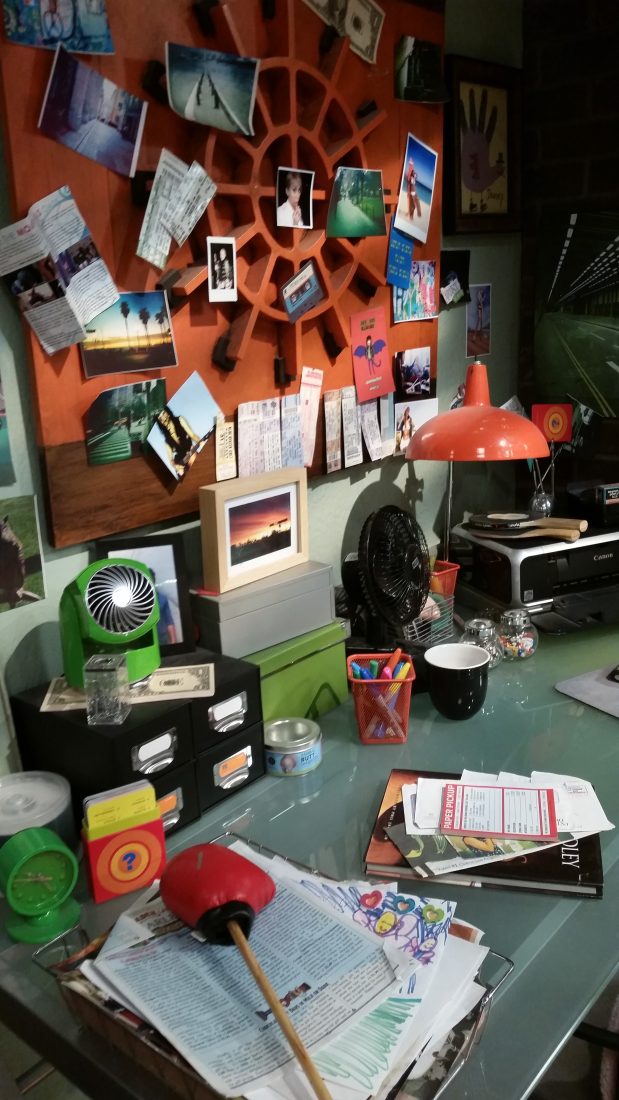 Ben's Desk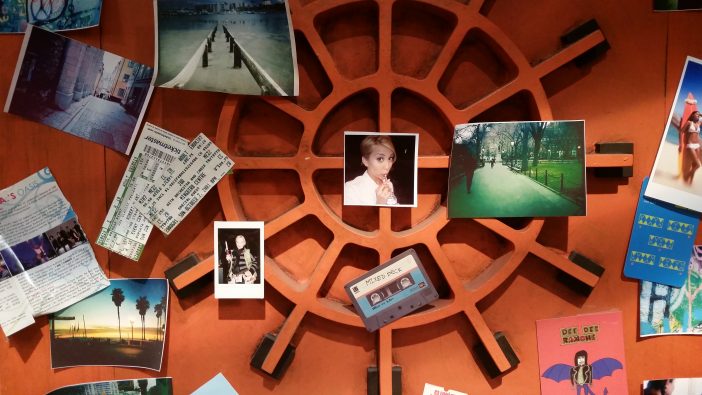 One of my favorite things about a set visit is checking out all the details that you typically cannot see while watching at home.  Ben's desk was kinda my favorite!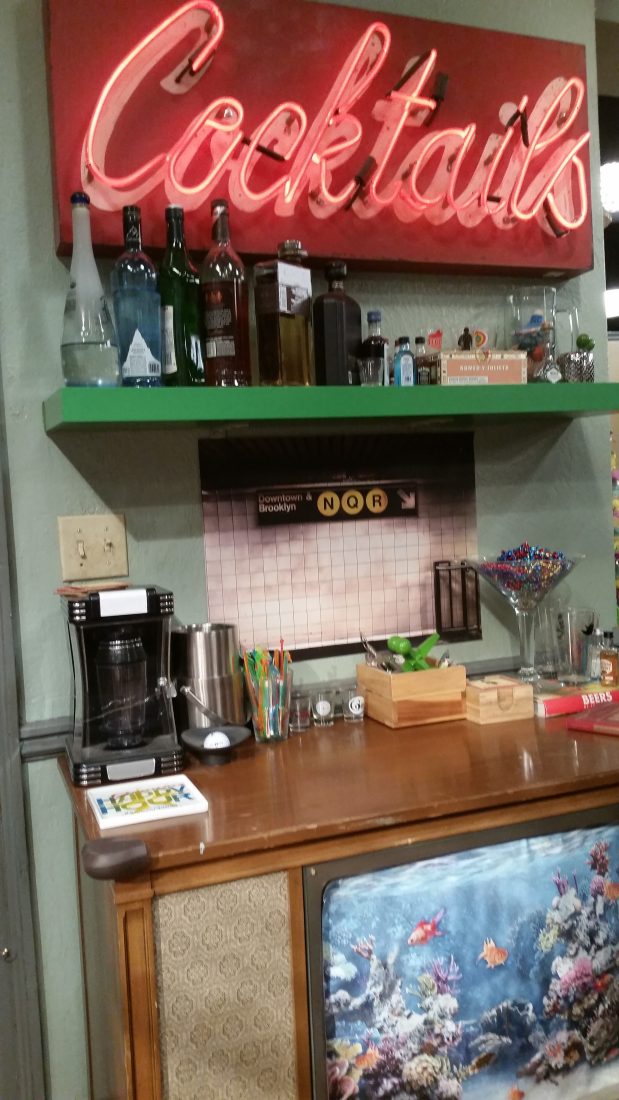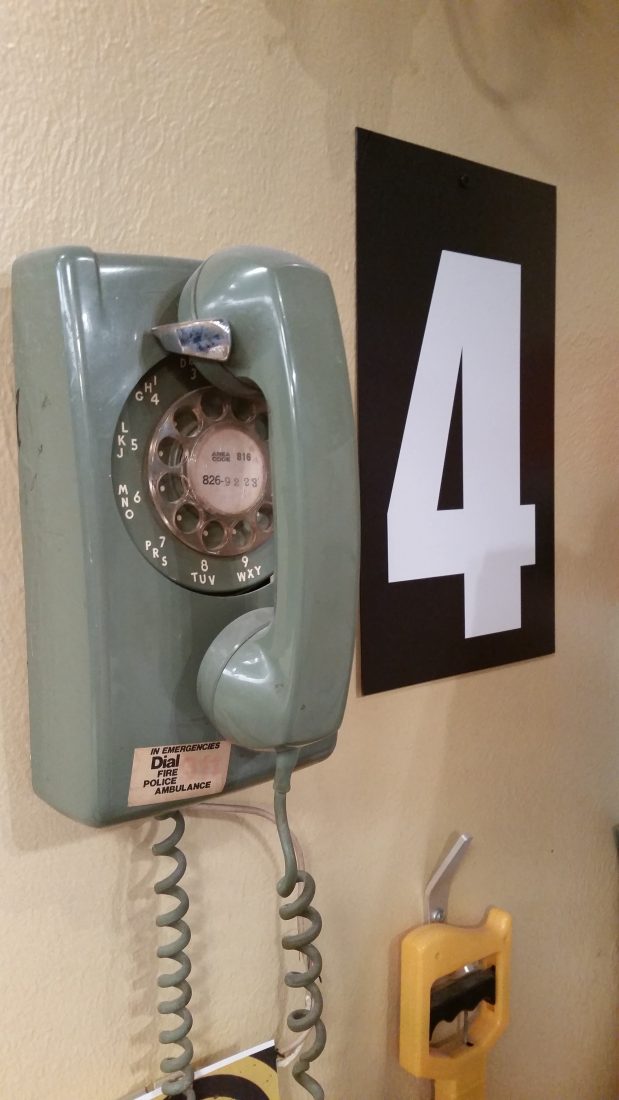 Like 20 somethings even have a land line – come on you guys.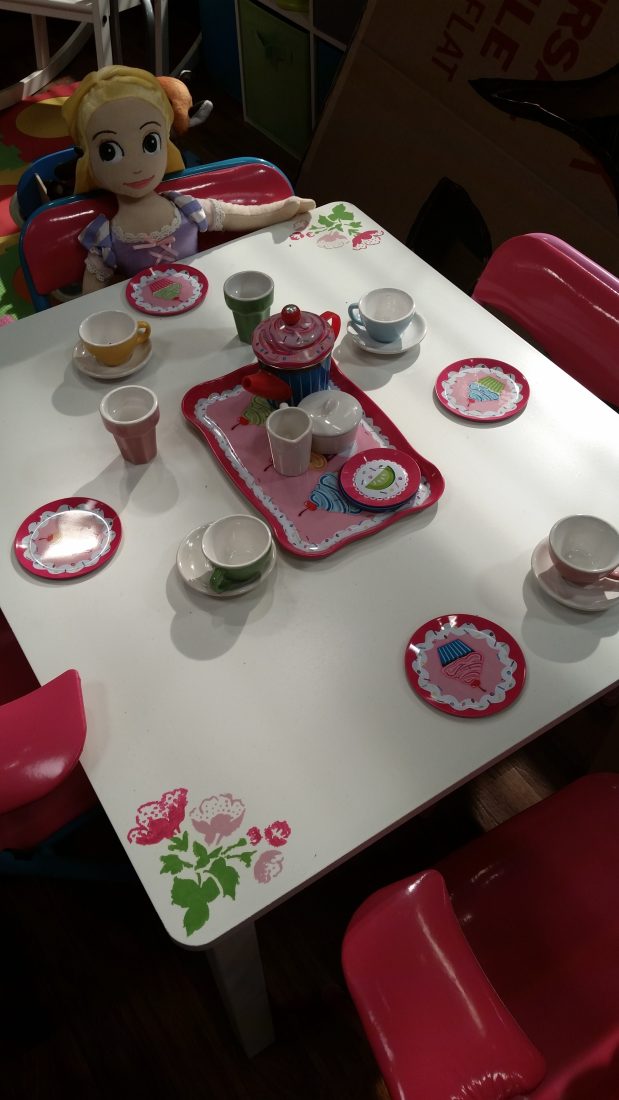 And this was so sweet – Baby Emma's little play table!
Baby Daddy is an ABC Family comedy that is about 20 somethings living in New York.  Bachelor Ben's life is turned upside down when he realizes he is a "Baby Daddy" and his little girl Emma is dropped on his doorstep.  His friends, brother, and slightly crazy (but well meaning) mother help him raise his little girl.  It is a funny show, but with more adult themes than ABC Family has been known for in the past.  I wouldn't say it is for kids.
Fun fact!  Did you know you can sign up to attend a live taping of many shows in Hollywood for FREE?!  These tickets to get snapped up pretty quickly – but if you want live taping of Baby Daddy tickets<— click here and check back for available dates!
The winter premier of Baby Daddy is on January 14th, Wednesday 8:30 / 7:30 C – enjoy!