An Interview with Benedict Cumberbatch about Doctor Strange #DoctorStrangeEvent
Disclosure: Our interview sessions were part of the Disney hosted #DoctorStrangeEvent press junket. While all expenses were paid, opinions are always 100% my own. This site uses affiliate links.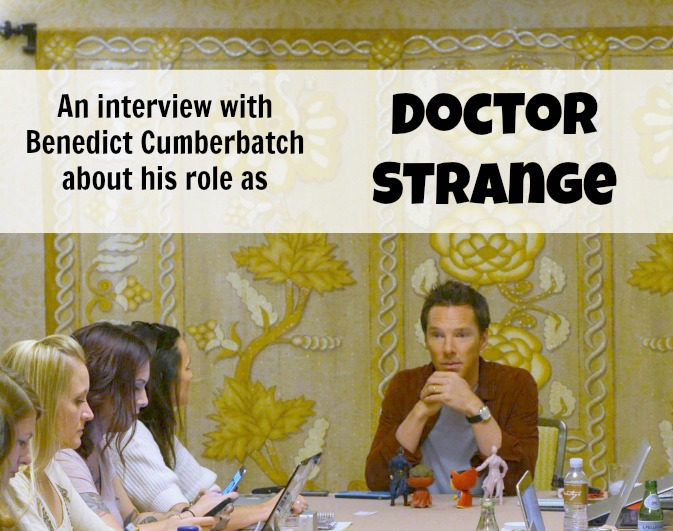 Doctor Strange starring Benedict Cumberbatch opens in theaters on November 4th and my family cannot wait!  This past week while attending the #DoctorStrangeEvent press junket I had the opportunity to sit down with the talent and movie makers of Marvel's Doctor Strange.  Today I am sharing highlights from our interview with Benedict Cumberbatch who plays the lead role of Doctor Stephen Strange.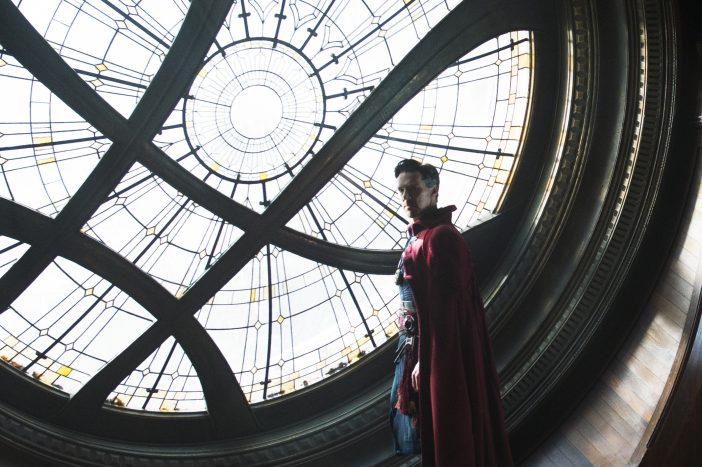 Doctor Strange is a lesser known story line in the Marvel universe.  If you have not heard of Doctor Strange before, you are not alone.  While the series as been around for decades, it is one that is brand new to many. Doctor Stephen Strange is a brilliant world famous neurosurgeon.  One day his life is turned upside down with a terrible accident that traditional Western medicine cannot fix.  Doctor Strange seeks healing in "Kamar-Taj" where he gains so much more than physical healing. I will share more later, but I had to share just a bit for those who have never heard of Doctor Strange.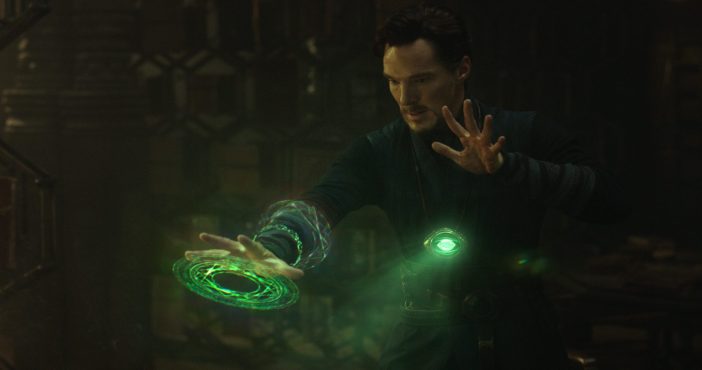 Marvel films are known for amazing action, stunts, and special effects; but Doctor Strange is unlike anything Marvel has shown us before. The first question asked to Benedict Cumberbatch was about working with so much left to the imagination.
He shared that there were days with a full set and other days with complete green screen.
"Well the thing about the set it's a huge mixture….. It's very, very confusing.  But, you know, you have this incredibly complex premise which is, you know, cartoon format.  It's sort of story boarding. Everything we do as actors is imaginary circumstances.  It's a form of artifice and smoke and mirrors.  And you have to sort of make believe.  You really do. There were days when it was more childish belief, and there were other days when an awful lot of stuff was there.  And the hardest stuff is sometimes doing the movement, or the spells, or anything to do with what are his powers involved or the weapons he used.  So it's just magic stuff out of the air, literally, to fight with the times." He went on to say "It's easier weirdly, with everything with place, or with nothing."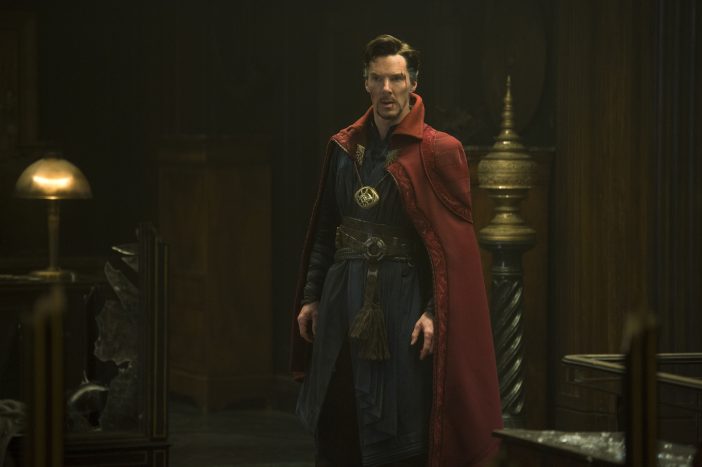 He was asked what it was like getting in and out of costume, and also what it was like the first time he saw himself in the full Doctor Strange costume.
He replied "Oh, well I felt like a kid.  I mean it was just amazing.  It was the first proper moment when I thought, oh my God, I'm actually playing a superhero.  Um, there's nothing like it.  It was really, really giddy.  I mean we'd been trying little bits; well actually a lot of the costume on for about a month.  But there is a lot of the civilian stuff at the beginning, and this was a deterioration of that and his journey to Kamar Taj.  And then with the costume proper just very slowing it's grading up to what you see at the end of the film." He went on to gush about the iconic red cape. "And then the day when the cloak runs on. I just remember smiling like this. (This is where Benedict Cumberbatch gives the group a big swoon worthy smile and we are all super professional on the outside, but on the inside everyone is 15 again)  It was just; you can't contain yourself. I never had this on my bucket list….. I didn't ever think one day I'll be a superhero. As a kid I really enjoyed the Marvel's cinematic universe. I just enjoyed being a part of watching it.  I never thought, oh yeah, I fancy to get at that."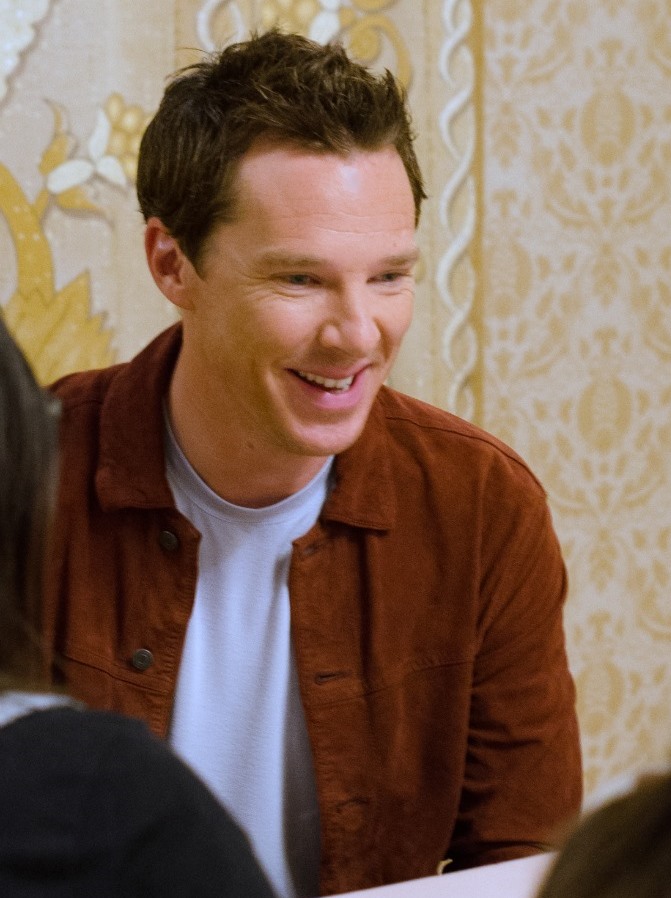 Interview photos by As Mom Sees it
He shared that he really felt like a super hero while running  down 5th avenue.
"….running down Fifth Avenue with the silhouette of the Empire State Building at one end, going that's the building that people crafted storyboards and built these comics on paper at the very beginning of all of this.  And I'm running along in red and blue, jumping, pretending to take off on Fifth Broadway…. It was amazing.  It was amazing."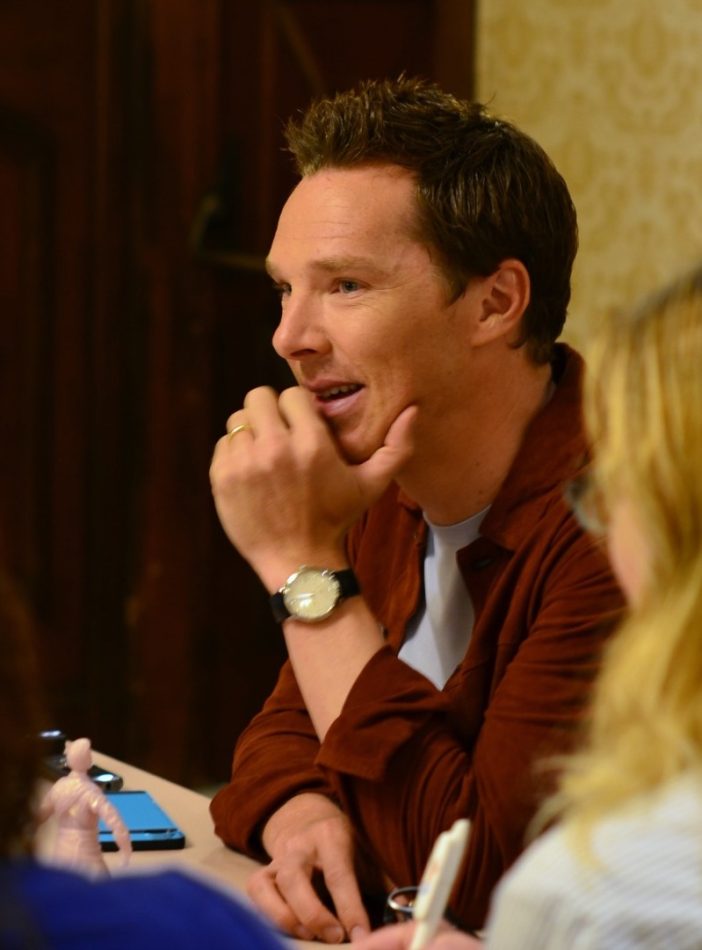 Benedict shared during our interview about walking into a cafe in Manhattan in complete costume as Stephen Strange. He shared that there were tons of paparazzi everywhere and he and his friends just wanted to get out even though he was in costume and full makeup.  He said there wasn't much reaction, he said people went back to normal in about five minutes.
"I ordered an Arnold Palmer, I sat down, got a little bit hot.  My makeup artist wasn't thrilled….. And that was it.    We just sat down and we were there for a good sort of twenty-five minutes whilst they did the next set up.  It was bliss."
When asked about the audition process, Benedict revealed that there was not really an audition. He was approached for the role, the director thought he was perfect for Doctor Stephen Strange. *spoiler alert – he is* While Benedict did not need to audition for the role, he said there was lots of training.  Yoga, martial arts, and stunt training were all part of the preparation to live up to the role of Doctor Stephen Strange.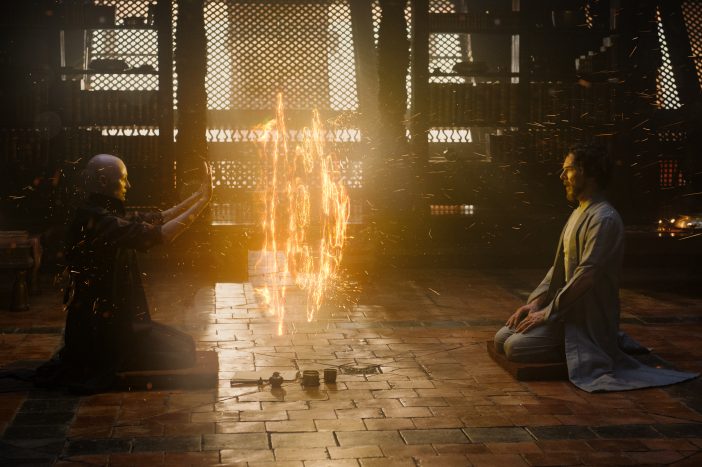 Doctor Strange hits theaters on November 4th and is rated PG -13.  I am excited to share a full movie review on a later date so stay tuned!  Until then, please check out the Doctor Strange Trailer below.
I cannot even believe I am writing these words, but thank you to Benedict Cumberbatch for taking the time to sit down with our group.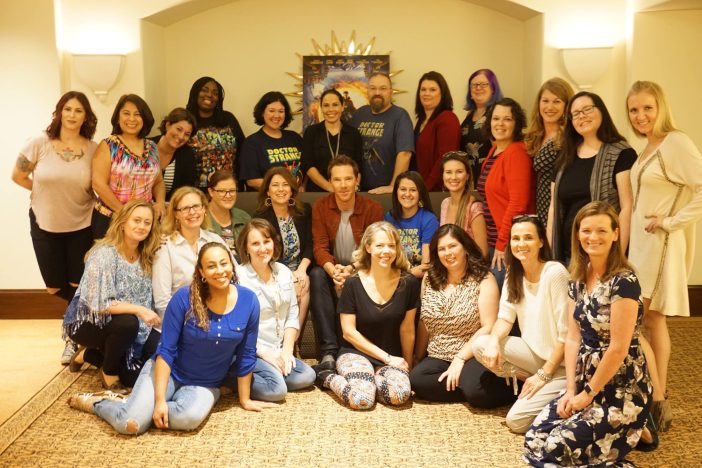 Grab your tickets to see Doctor Strange at a theater near you with Fandango!