An Interview with Benedict Wong #DoctorStrangeEvent
Disclosure: Our interview sessions were part of the Disney hosted #DoctorStrangeEvent press junket. While all expenses were paid, opinions are always 100% my own. This site uses affiliate links.
Marvel's Doctor Strange opened in theaters last weekend and audiences cannot get enough.  Doctor Strange was a lesser known super hero in the Marvel Universe, but that is a thing of the past.  Last week we shared several interviews with cast members as well as the director.  Today we are sharing the highlights of one more interview.  Our interview with Benedict Wong who plays the role of Wong in Doctor Strange gave us great insight into his character and the movie overall.  Here are some of my favorite moments from our interview with Benedict Wong.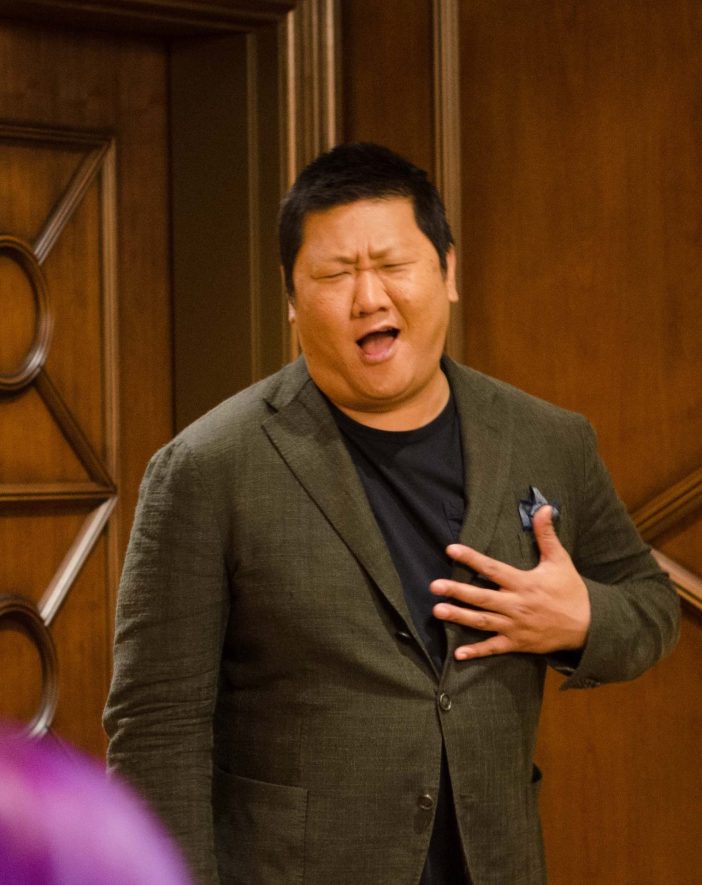 It was clear from the moment he walked into the room that Benedict Wong was going to be a fun person to interview! The first question asked was if he had a favorite moment behind the scenes.
"My favorite moment…..Benedict and I have been in a few films over the years.  For me, it's like I'm very thrilled to be a part of this incredible cast, this magnitude of Marvel and we're really embarking on this incredible journey together. I just feel  like really ecstatic."
Benedict Wong revealed that as a child he was a big Spiderman fan, but hadn't heard of Doctor Strange til much later.  He expressed excitement over the first time he noticed there were Asian characters in Doctor Strange.  Asian characters were not very common in comics.
When asked if he had a favorite line in the movie, his or another character's he said the following…
Do you have a favorite line, like that actually made the cut of yours or another Character?
 "I don't really have favorite lines to be honest.  I kind of just…. I love all my children.  I love all my lines.  I just love part of the scenes.  As long as we're telling, you know, I'm this cog.  I just feel like I'm a cog in a part of these amazing machines.  And everyone's in it as well and special effects and the writing teams and everyone and the crew.  Everyone's just putting so much energy into this. I'm just there to be a part of that really and then yeah, I can't wait to see  it and just see what we've come up with."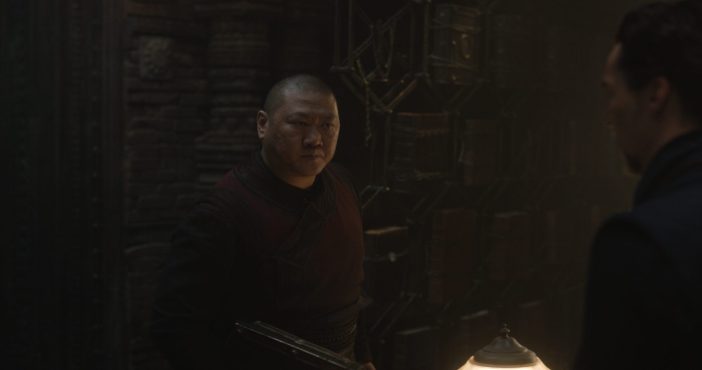 My favorite question and response was the following….. "What was your reaction when you got the role, that moment?"
"I got the call from Sara Finn and I called her up and she just said, 'Congratulations, you're gonna have an amazing ride!' and I was like 'What?'  And you can't tell anyone.  So you're just at work, you know, dressed as Kubla Khan and you're not to tell anyone, 'Oh, I'm gonna be in a Marvel and I'm beheading someone.  I'll going to be in a Marvel Film.'  But it's funny when someone gives you this secret. I mean, just there is ball, but it's kind of, I don't know, all these sort of things where you just become you as a kid, as an 11 year old, just thinking, 'Wow, all of this investment of all my pocket has really paid off in my Adult life.'  And it's like really good.  It's wonderful, yeah."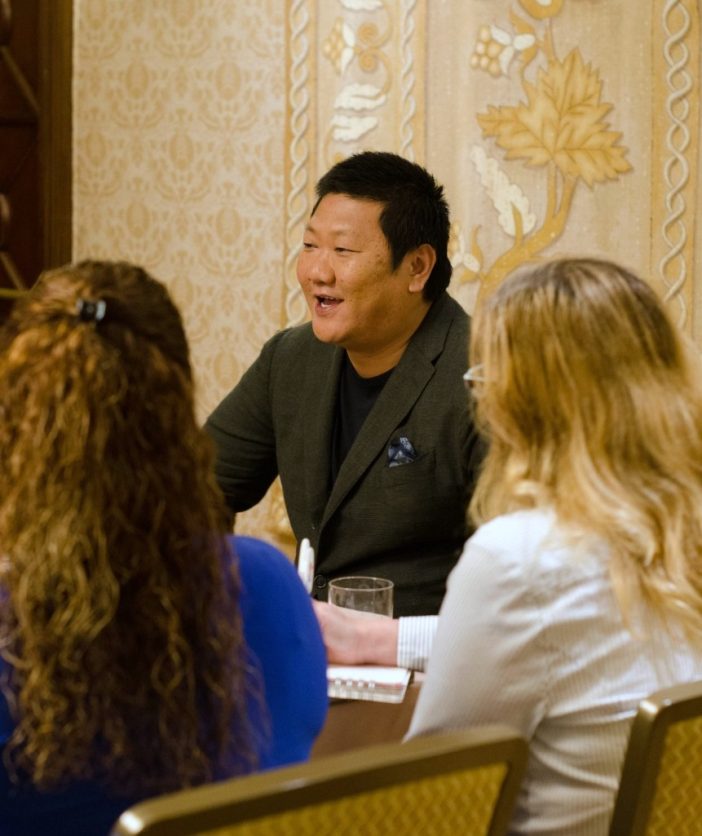 Interview images by As Mom Sees It
Check out the Doctor Strange trailer below……
Doctor Strange is in theaters now and is rated PG-13. If you have kids and are wondering if Doctor Strange is appropriate for kids you can read our post! Reserve your tickets now to see Doctor Strange at a theater near you with Fandango!