The BFG coloring pages – free printables!
Disclosure: Highlights Along the Way is a participant in the Amazon Services LLC Associates Program, an affiliate advertising program designed to provide a means for sites to earn advertising fees by advertising and linking to amazon.com. All opinions are our own.
The BFG is a popular children's book by Roland Dahl that is now multiple feature films. Here we have beautiful, high resolution coloring sheets from Disney's BFG. Fans all over, but especially in Great Britain really seem to love The BFG. These free printable coloring sheets and activity sheets are fun for young fans of The BFG. Disney has licensed these images and they are allowed for private use. You can print these BFG printable sheets from your home computer. These are perfect for a BFG party or for extended activities to go along with reading The BFG in the classroom. Please print as many as you wish!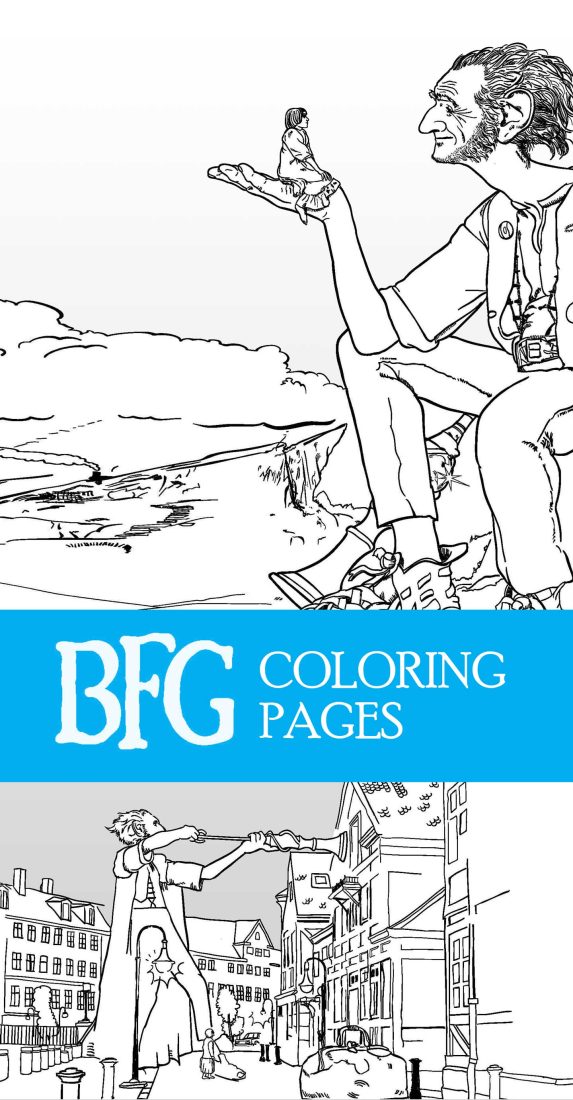 The BFG opens in theaters on July 1st and we are thrilled! Our kids love the classic 1980's children's novel. Both kids have read it several times. The BFG has been re-imagined by Walt Disney Studios and it hitting the big screen for the first time. We love how Disney offers multiple free printables for fans and I was thrilled to see The BFG coloring pages and free printables that we were sent today!
The BFG Madlibs – get it here!
If you enjoy these printable coloring sheets to celebrate Disney's The BFG, make sure to check out our printable section featuring Flora and Ulysses Coloring Sheets, Go Dog, Go! Coloring sheets Gabby's Dollhouse Coloring Sheets , We Can Be Heroes Coloring Sheets, Sharkboy and Lavagirl Coloring Sheets, American Girl Doll Coloring Sheets , Olaf Coloring Sheets, Coco Coloring Sheets , Trolls Coloring Sheets , and so many more on our site!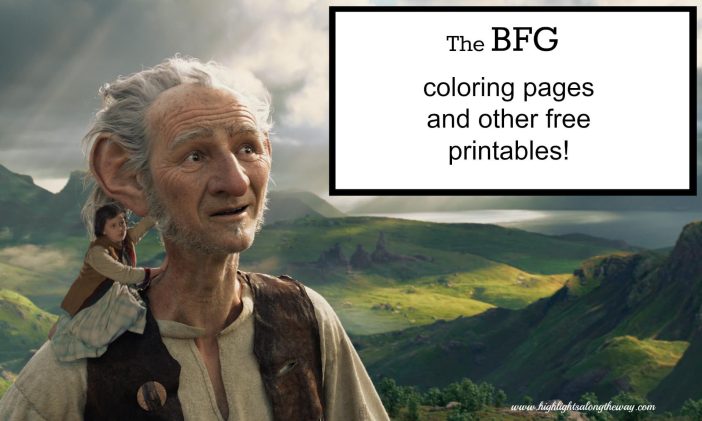 Below are six Disney's The BFG printables. We have BFG Coloring pages, a maze, and a 'spot the difference'. These are all high resolution printables that you can simply click and print. We thank the good folks at Disney for allowing us to share these fun FREE printables with our readers.
For those wondering – The BFG stays quite true to original book and is a sweet and not at all scary adventure for the whole family. Make sure to scroll down to the bottom of this post (past the maze, coloring pages, and spot the difference) to see the trailer for The BFG if you have not seen it already.
Free printables are one of our family's favorite ways to build up to anticipation of a new family movie. With Summer in full swing we are loving having some new printables to add to our collection.
The BFG Activity Pages FREE PRINTABLES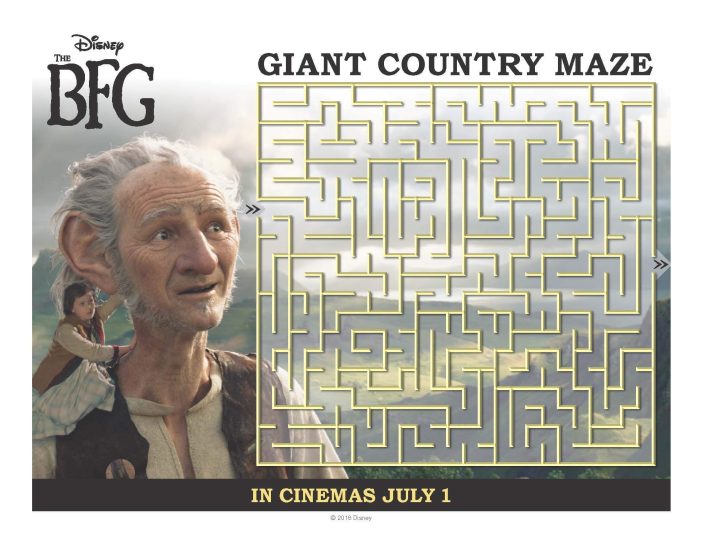 The BFG Coloring Pages – FREE Instant Download
We hope you are as excited as we are about The BFG! I will be sharing more about my trip and interviews up at Walt Disney Studios later this week, but I could not wait to share these free BFG coloring pages and printables. If you are looking for other printables we have a great library right here on Highlights Along the Way. Please feel free to search using our search box. I have also included a list of our most popular printables below.
Here is the trailer for The BFG by the brilliant film makers at Walt Disney Studios and directed by Steven Spielberg