The BFG – a film review from an adoptive mom's perspective
Disclosure: I attended a press junket hosted by Walt Disney Studios. Opinions are always my own.
As a family through adoption, we are always hesitant before seeing a movie with an orphan character.  These are our thoughts on The BFG.  We did allow our children to see this movie, but we think all parents and all kids are different. These are our reasons we allowed our children to see the movie.  We also loved these BFG printable activity sheets.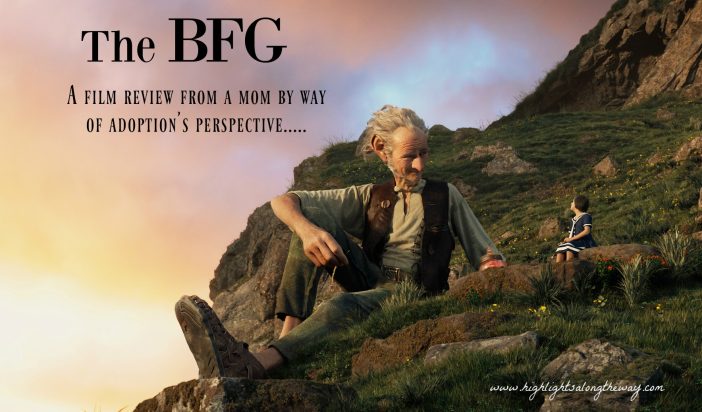 The BFG opens in theaters TODAY and it is a perfect movie for the whole family!  The BFG is a beloved children's novel that I remember a teacher reading to our class as a child. When I first heard that Walt Disney Pictures would be bringing it to the big screen and I was thrilled. As an adoptive mom though, I was not without my reservations. A movie about an orphan living in an orphanage always needs to be pre-screened in our house. I was happy to be able to pre-screen the film without my children first.  I know there are so many families are anxiously awaiting the film, and I am here to tell you our whole family will be in theaters this weekend.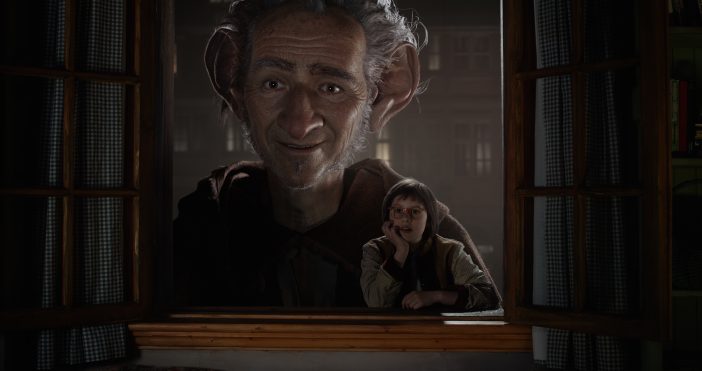 The BFG is a very close adaption to the book by Roald Dahl. It is a timeless fairy tale for our generation where bravery wins. The BFG begins when an orphan named Sophie is taken by a giant against her will to giant country.  Luckily for Sophie, the giant that has taken her is the Big Friendly Giant, not a dangerous giant like his brothers. Without giving too much away, the two embark on a daring adventure where together they save the people of England from man eating giants.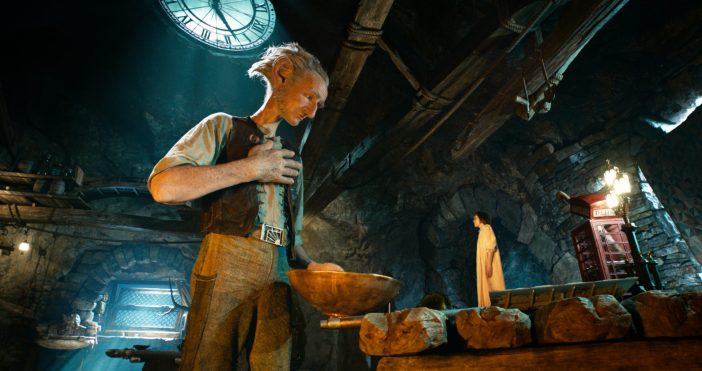 Readers with young children will be happy to know that The BFG passes the 'not too scary' test.  While there are technically man eating giants; the giants are ridiculous and not really scary.  You never see anyone actually attacked by giants.  While it is scary when the giant hand comes in Sophie's orphanage window and takes her from her bed; he reveals his good nature very quickly.
The BFG is also about as wholesome and clean as a movie can get.  Movie goers with little ones will be happy to know there is not even one bit of naughty language.  In addition to the language being appropriate for all ages, there is no death or real violence. While Sophie and the BFG are at times in peril, you never see any actual death or even serious injury. Other than the biggest Giants wearing skimpy outfits, there is nothing immodest about the movie at all. The BFG truly is a perfect family film even for very young families.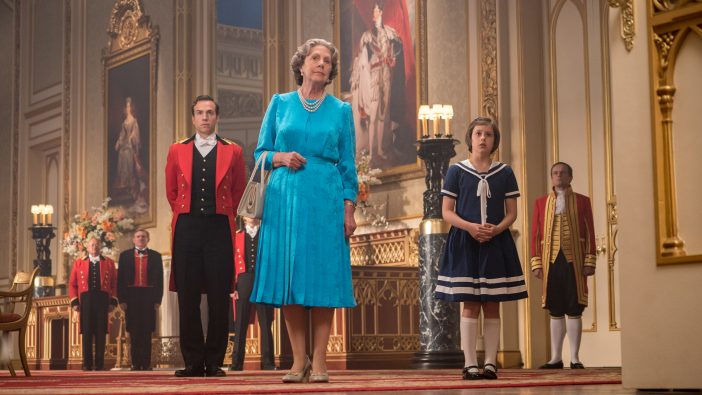 On a personal note, and as a mother through adoption, I wanted to share my thoughts on The BFG.  As you already know, the lead character Sophie is an orphan. I am always a bit hesitant when an orphan and an orphanage are involved in story lines.  Sophie is all alone; but she is strong, brave, and compassionate. She is smart, strong willed, and truly cares about making the world a safer place. I personally cringe a little at books and movies with orphans as the main character and orphanages as the setting. Orphans tend to be sad, weak characters. Orphans are too often the butt of jokes, simply because they are orphans. Orphans are sometimes the bad guy.  Sometimes they are very bad guys; because they are orphans of course. Orphans are rarely brave heroes. Because of this, I often worry about triggers for my kids, especially my son; who spent more than a year of his life in a second world orphanage. While every child, and more specifically every child who has an adoption story reacts differently; The BFG is an empowering story for my son.  My son has connected with and looks up to the character Sophie, and is even a little healed in her triumph.  That's a good story.  I felt the movie by Walt Disney Studios carried through the original message by Roald Dahl.  My children will be in theaters, and as an adoptive mom I have no reservations with them seeing The BFG.
The BFG opens in theaters TODAY July 1st – below is the trailer
We also have The BFG coloring pages and other printables (free to print from home!)
I was lucky enough to walk the red carpet for The BFG – I hope you will check it out as well!
I would love to hear your thoughts on The BFG – especially if you are a family through adoption!  Please leave your comments in the comment section below!