How to Draw Hiro Hamada – free printable
Our kids loves these 'how to draw' step by step printables.  Our kids love Big Hero 6 and they were so excited to find these printables that teach them how to draw Hiro Hamada!  Several months back I got a drawing lesson with famous Disney Animator Jin Kim who drew Hiro in the movie!  This free printable breaks down his design of Hiro so it is so simple even a kiddo can draw their favorite hero! We will be using these easy step by step How to draw Hiro printables at our Big Her 6 birthday party as a fun and practically FREE activity!  Thank you to Disney for sending over these fun licensed Big Hero 6 printable activities!  If you love this printable, make sure to check out "How to Draw Baymax!"  – coming soon!
Here is a printable that makes learning to draw easy!  How to Draw Hiro Hamada – just click and print!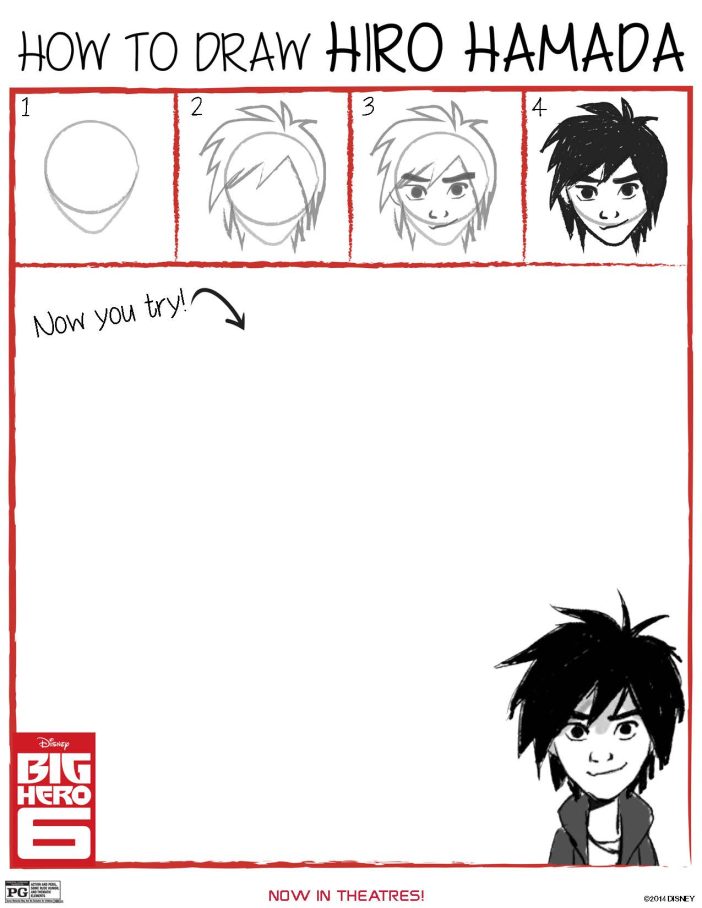 Big Hero 6 is a fictional superhero team appearing in American comic books published by Marvel Comics. An animated film inspired by the characters was produced by Walt Disney Animation Studios and was released in November 2014.  Baymax, Hiro, Honey Lemon, Gogo, Wasabi, and more are the characters that captured the hearts of movie goers.  Animators in training will be excited to learn hwo to draw Hiro Hamada.  As always, these printables are sent by Disney and are used with permission.  Please note these printables for Big Hero 6 are 100% free!  Just click and print!