Big Hero 6 Coloring Pages
Baymax the Series coloring pages below. Here we have some Big Hero 6 coloring pages for kids that love the Disney animated film Big Hero 6. I loved the story of these kids that don't just fight the bad guys but also help a friend through a really tough time. I love how Baymax is not just a cute, huggable Robot, but how he really helps Hiro and his friends through a difficult time. Our kids misted up and also laughed through the whole movie. Our kids are already talking about having Big Hero 6 themed birthday parties and I think these new Big Hero 6 coloring pages would be a great addition. We will totally use these free Big Hero 6 coloring printables for rainy days and home school breaks. Click through and print as many as you want – totally free and nothing to sign up for! Thank you to Disney for sending these Big Hero 6 Coloring pages over! Make sure to check out our sidebar for even more Big Hero 6 awesomeness! This set is entirely coloring pages for Big Hero 6 – there are Hiro, Baymax, Fred, Gogo, Wasabi, and Honey Lemon printables! Make sure to also click the last page for a fun maze and look in the sidebar for other Big Hero 6 Printable activities.
Walt Disney Animation Studios' "Baymax!" returns to the fantastical city of San Fransokyo where the affable, inflatable, inimitable healthcare companion, Baymax (voice of Scott Adsit), sets out to do what he was programmed to do: help others.
Hiro Coloring Page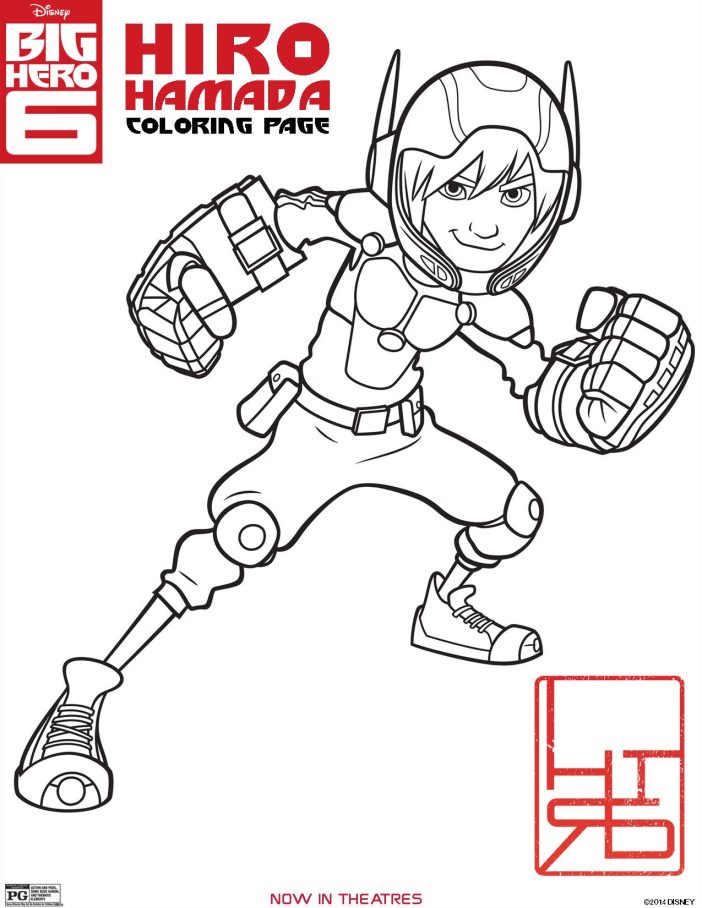 More Big Hero 6 Coloring pages. Draw the scene on this with Baymax!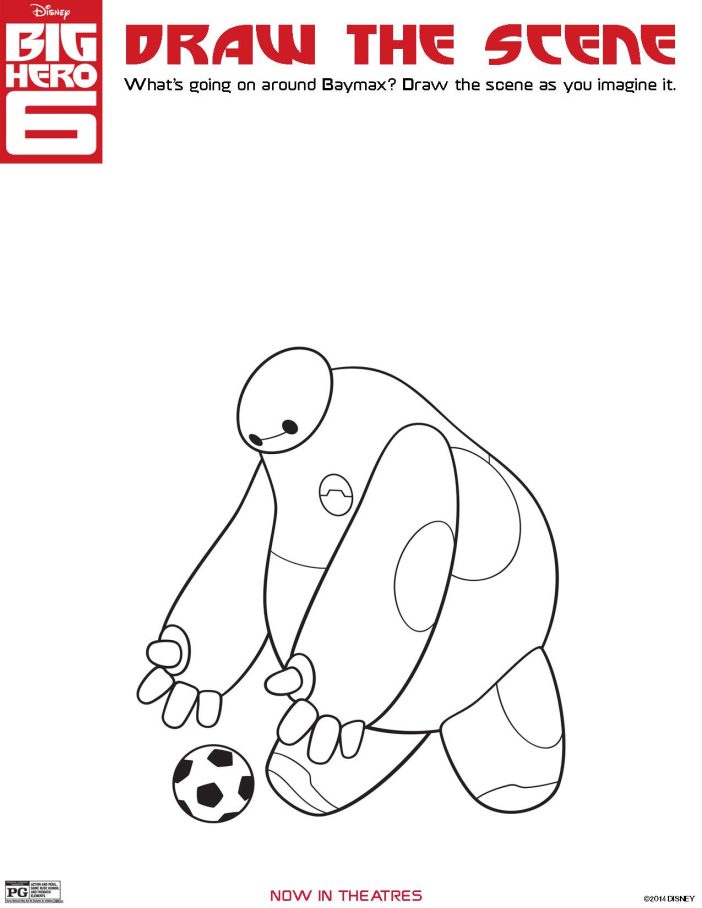 Fred Coloring page
Fred is my son's favorite – he wanted us to make him this costume for Halloween – I don't think that is going to happen kid! But you can color this picture! 😉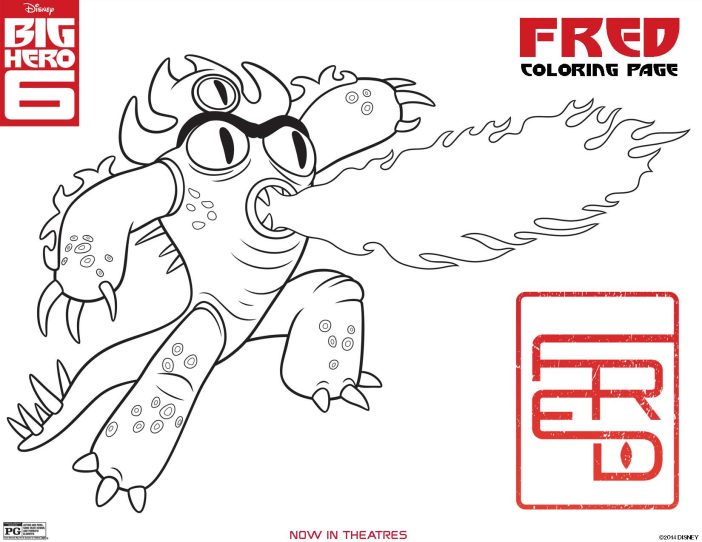 Flying Baymax Coloring Page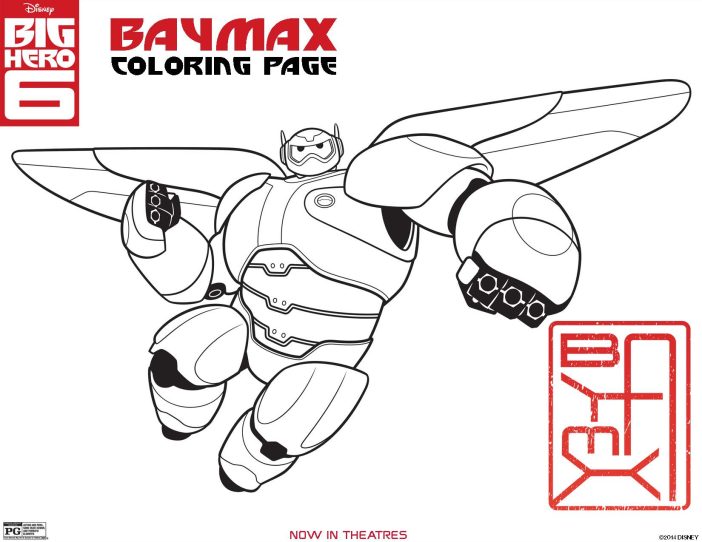 GoGo Coloring Page
Go Go Tomago and Baymax saying "Hello, I'm Baymax".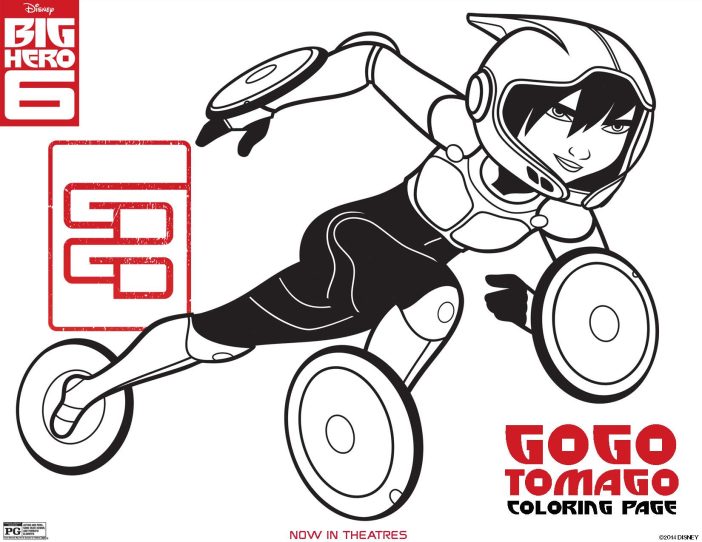 Baymax Coloring Page
Baymax is our favorite! We printed several of this Baymax activity sheet for our kids!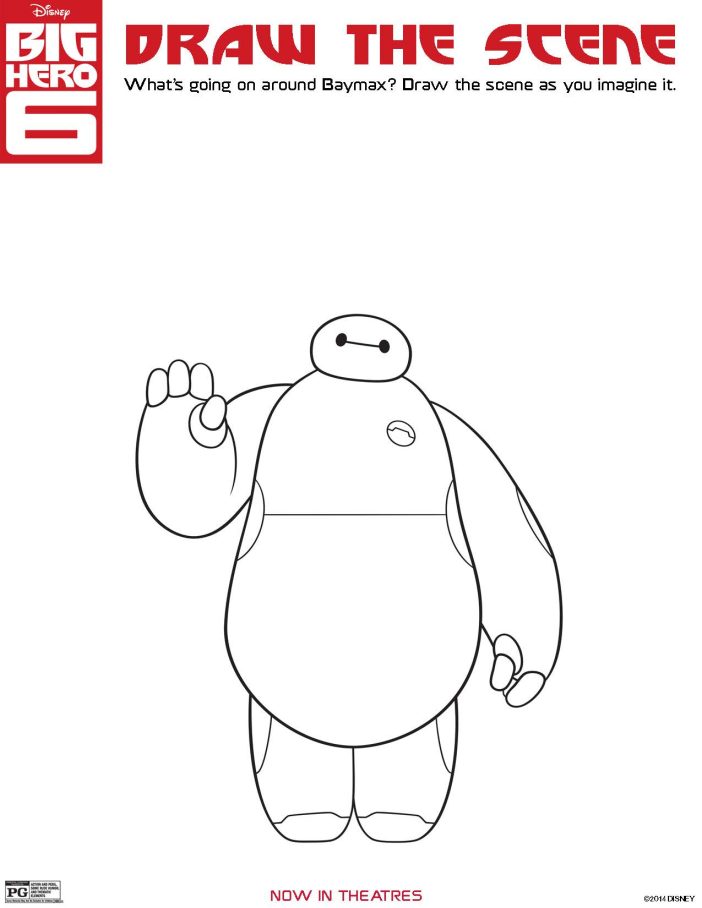 Honey Lemon Coloring Page
Big Hero 6 Honey Lemon and Wasabi printable coloring sheets.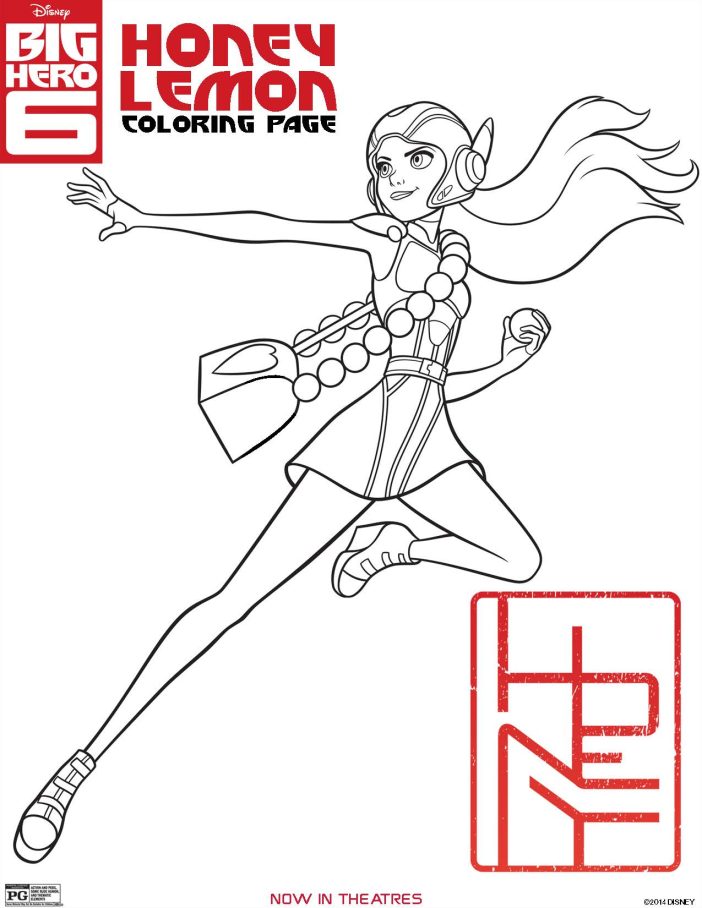 Wasabi Coloring Page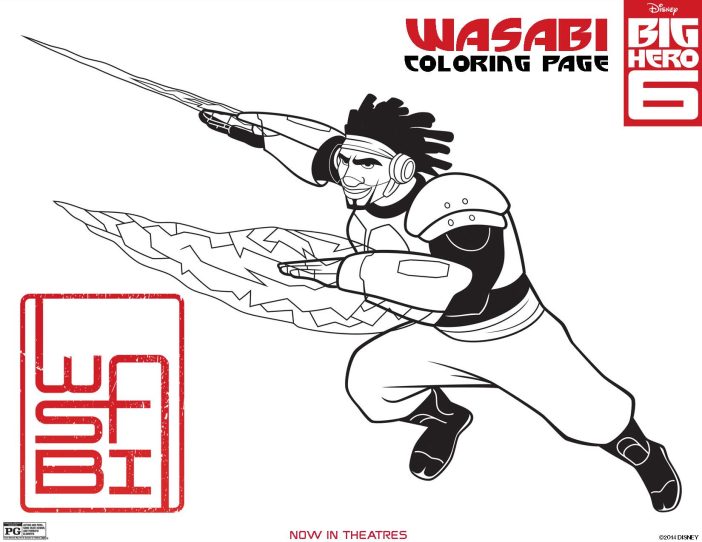 Bonus Big Hero 6 scramble activity page…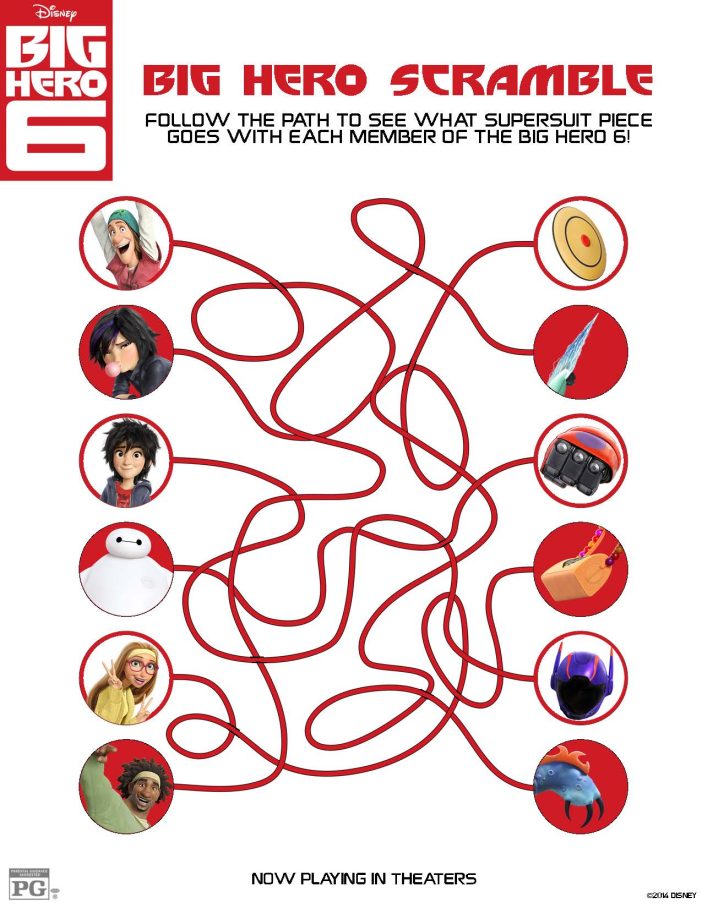 Who is your favorite character in Big Hero 6? I hope you found your favorite character to color in these Big Hero 6 coloring and activity sheets! Feel free to print out as many as you want! Enjoy!