Interview with the Directors of Big Hero 6
Disclosure: I attended a press event hosted by Walt Disney Studios. All expenses were paid with the expectation to post, but opinions are 100% my own. Highlights Along the Way is a participant in the Amazon Services LLC Associates Program, an affiliate advertising program designed to provide a means for sites to earn advertising fees by advertising and linking to amazon.com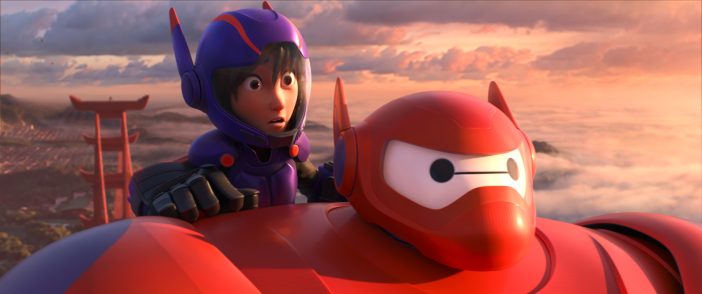 Don Hall and Chris Williams are the directors of the wildly popular Disney animated film Big Hero 6. You may remember I met Don and Chris before Big Hero 6 hit theaters – you can read my first interview with The Makers of Big Hero 6 here!  While I did share a bit then, so much has changed since then!  Baymax is a household name and Big Hero 6 has shot to the top of just about every kid's (and parents!) favorite Disney movie list.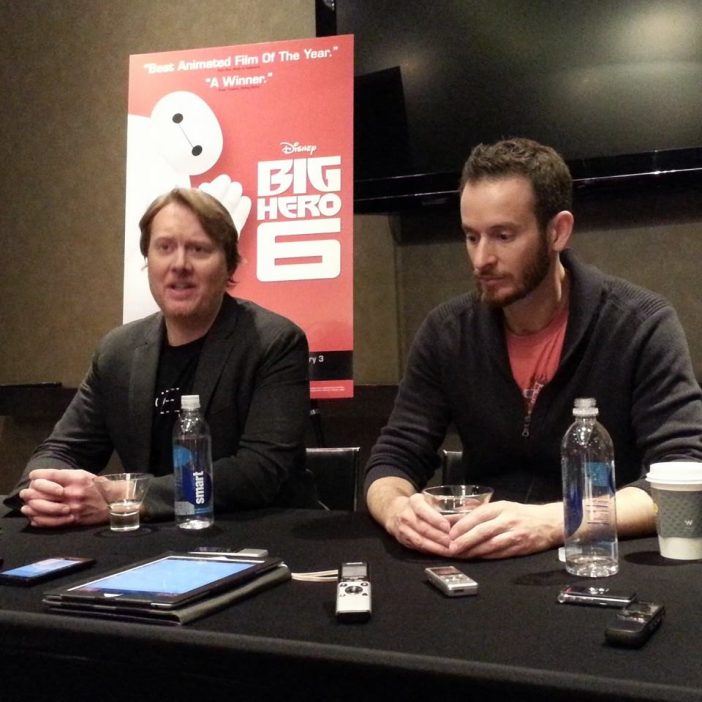 Photo Credit Lovebugs and Postcards
I know we have many readers who are interested in behind the scenes tidbits from Walt Disney Studios – here are a couple highlights from our interview with Don Hall & Chris Williams, the directors of Big Hero 6…..
When asked about how Big Hero 6 came to be Don shared that there are many movies pitched but not all come to be.  He said that when that Big Hero 6 appealed to them for many reasons; they loved Japanese Pop Culture, they love Marvel and comic books, but"Most important, you could see there could be an emotional story.  Uh, about this 14 year old Super Genius who loses his Brother and this Robot who becomes his Surrogate Big Brother.  Um, so I pitched it along with about 5 or 6 other ideas to John and this is one he gravitated towards."
Chris agreed that for John Lasseter "Emotion is everything."
When asked if they anticipated such a huge response from Big Hero 6 they had this to say….
Don spoke about how Baymax resonates with people world wide "It's just resounding. It's — it's pretty cool.  Uh, cause he'll, you know, outlive all of us, you know, and to have, um, contributed a Character like that to sort of the Disney Legacy is pretty cool."
Chris said  "…that legacy is something we think about a lot.  We got into Animation because we fell in love with the Disney when we were kids and I loved the Baymax Character…… I'm really proud of the dynamic between Hiro and Baymax…. the lineage from Baymax (goes) all the way back to Bambi and Dumbo and Pinocchio and these kind of Characters that have this purity and this sweetness to them.  Um, I always respond to those kind of Characters that they're a big part of the Disney Heritage. "
They shared that you gotta stay through the credits to see the once highly secret cameo by the one and only Stan Lee.  This project used about 20 artists who were sworn to secrecy and they all used code names!  The end shot was on it's own server so even people who worked at Disney Studios could not find it!  They were able to keep that final scene completely secret until the wrap party – it was a big surprise even for those who worked on Big Hero 6!
Big Hero 6 has been nominated for an Academy Award and as you would imagine – Don and Chris are thrilled!
Don says that while it may sound trite "…. it is sort of a dream come true, to be able to — to do a Movie like this.  Um, and then — and then to have it be recognized by people. "  He went on to say that they knew it was special, but to be recognized by viewers and the Academy Awards is amazing.
Chris shared that both he and Don have been at Disney for more than 20 years and have worked on several films; all had their challenges.  He went on to say Big Hero 6 was even more challenging with the large environment, the multiple characters, the emotions that run through the film, etc.  He said they set the bar very high with Big Hero 6 and he said he was very proud of how it came together.
Big Hero 6 comes to DVD and Blu Ray on November 7, 2015 and if you haven't preodered it yet – here you go…
You can also already purchase Big Hero 6 through Disney Movies Anywhere!