Big Hero 6 Review!
Disclosure: Disney invited me on a press trip that included the red carpet premiere of Big Hero 6. All expenses were paid but opinions are 100% my own.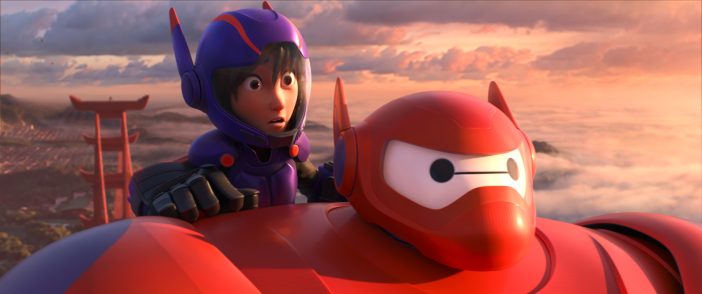 Big Hero 6 is the newest 3D animated film from Walt Disney Animation and it opens everywhere TODAY!  It will come as no surprise to you that the Disney geek over here is a big fan. I absolutely loved this movie from start to finish.  I laughed, I cried, I broke a little bit, and I healed; I think it is safe to say many others had that same experience. Here is my Big Hero 6 movie review.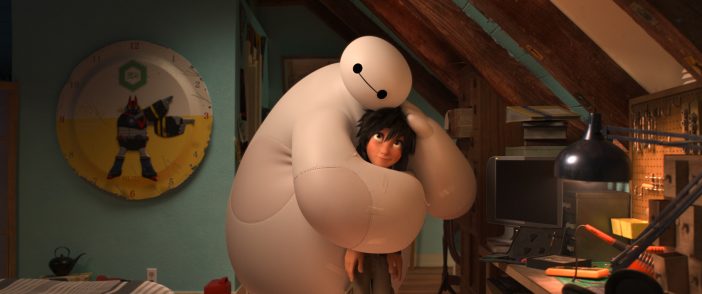 Big Hero 6 is based on a Marvel comic and tells the story of Hiro Hamada.  Hiro is a young genius who enjoys building robots and lives in the city of San Fransokyo.  After a devastating event for his city and family Hiro finds comfort with the lovable robot his brother created to help people.  He learns that when he loses someone important to him that they can live on in the choices he makes.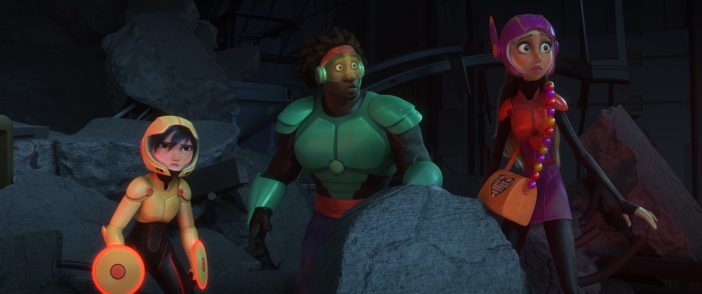 Watching Hiro go through phases of loss while trying to fight the bad guys is something I simply cannot wait to share with my big kids.  I love how Hiro's friends help him make the right choices even when his emotions are so raw and anger is justified.  I think there were so many life lessons incorporated in this movie.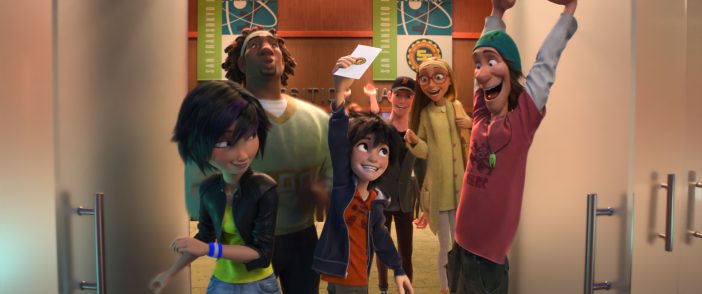 As a parent, I loved watching these super heroes that were also down right geniuses.  I loved seeing girls and boys working together as a team to make the right choices. They aren't just cool kids or pretty faces, they are smart and have integrity. They worked together to help their friend, but also their world as a whole.   These are some very unique super heroes that I think my kids will identify with right away.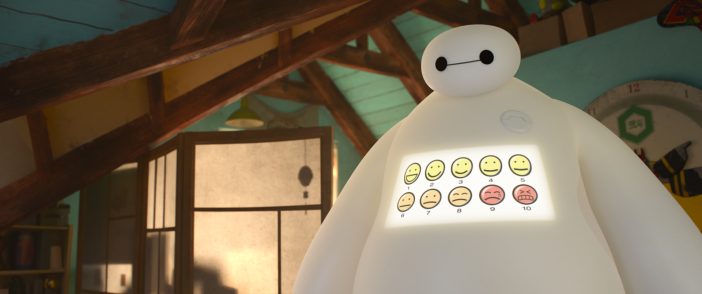 Watching Baymax (an inflatable *technically non living* robot) act as a surrogate for Hiro just warms and rips my heart out at the same time.  *Disclaimer*  The feels you will have for this robot will confuse you because you know he is a robot, but you love him SOOOOOO much! Or at least that is how it was for me.
*For Parents Wondering if They Should Bring their Littles*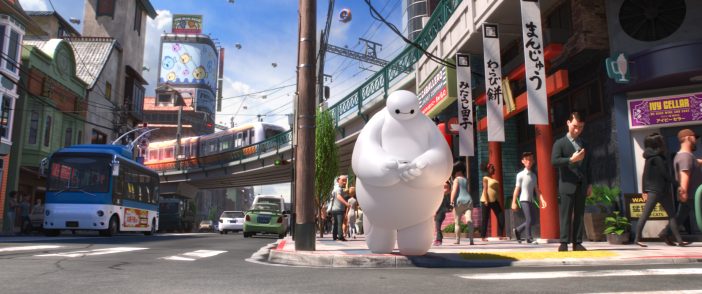 I think it is important to point out that Big Hero 6 is a story of loss and overcoming loss.  For those with very sensitive children (like mine) you should know that characters die.  You don't see them die, but you know they die.  I sat in a theater full of producers, actors, and common folks like me – kids and adults….. we were all bawling.  Some of us misted up, some were big,ugly cries.  Everyone needs to make their own choices, but I am letting you know I am bringing my kids even though I can bet the farm they will cry.  Here's how it is gonna go down, my oldest is gonna loudly, unembarrassedly, ugly cry; she will also ask loudly and unapologetically multiple times if and when they will come back; and also if I am sure.  My middle kid will just cry quietly.  My youngest will simply start misbehaving because that is how she deals with sadness (she might actually stay at home for the sake of others in the theater).  I feel our oldest two are old enough for such an emotionally charged movie.  I think it is actually a great story of overcoming loss and being inspired to be a better person because of those who have already gone on.  I've told them that there are sad parts but that it is such a good movie and the sad parts are important to the story line.  I've told them I think they are mature enough, and that it is OK to cry in the theater but to try not to talk during the movie ….. they still will (sorry people who will be seated in front of us).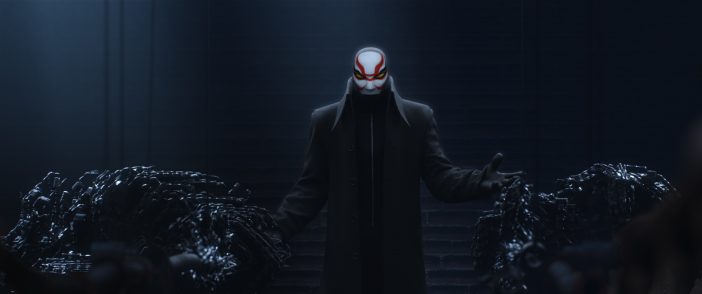 Big Hero 6 does carry a PG Rating.  This is mainly for some cartoon violence and cartoon spookiness.  There was no blood, the audience does not see anyone die, and there is none of what we call 'naughty humor' so it passes our test for that.  A PG Rating often says we will wait to show our kids, but in this case, for our family it is totally OK.
*For Parents who are like "Is this a musical with a song so catchy that my kid will sing it every single day forever?"
Nope.  The soundtrack is amazing, but nobody breaks into a musical number.  *Happy Dance.*  I love me a good musical animated film; but that one has gotten old for me too. 😉
You read my review now check out the official trailer for Big Hero 6 here…………………
*Images are all Disney's and used with permission.*
If you are looking for some awesome Big Hero 6 Printables <—- grab them for FREE here!
Make sure to like Big Hero 6 on Facebook and follow Disney Animation on Twitter!
Thank you for reading my Big Hero 6 movie review