Baymax Returns in the Big Hero 6 Series
Disclosure: Hosted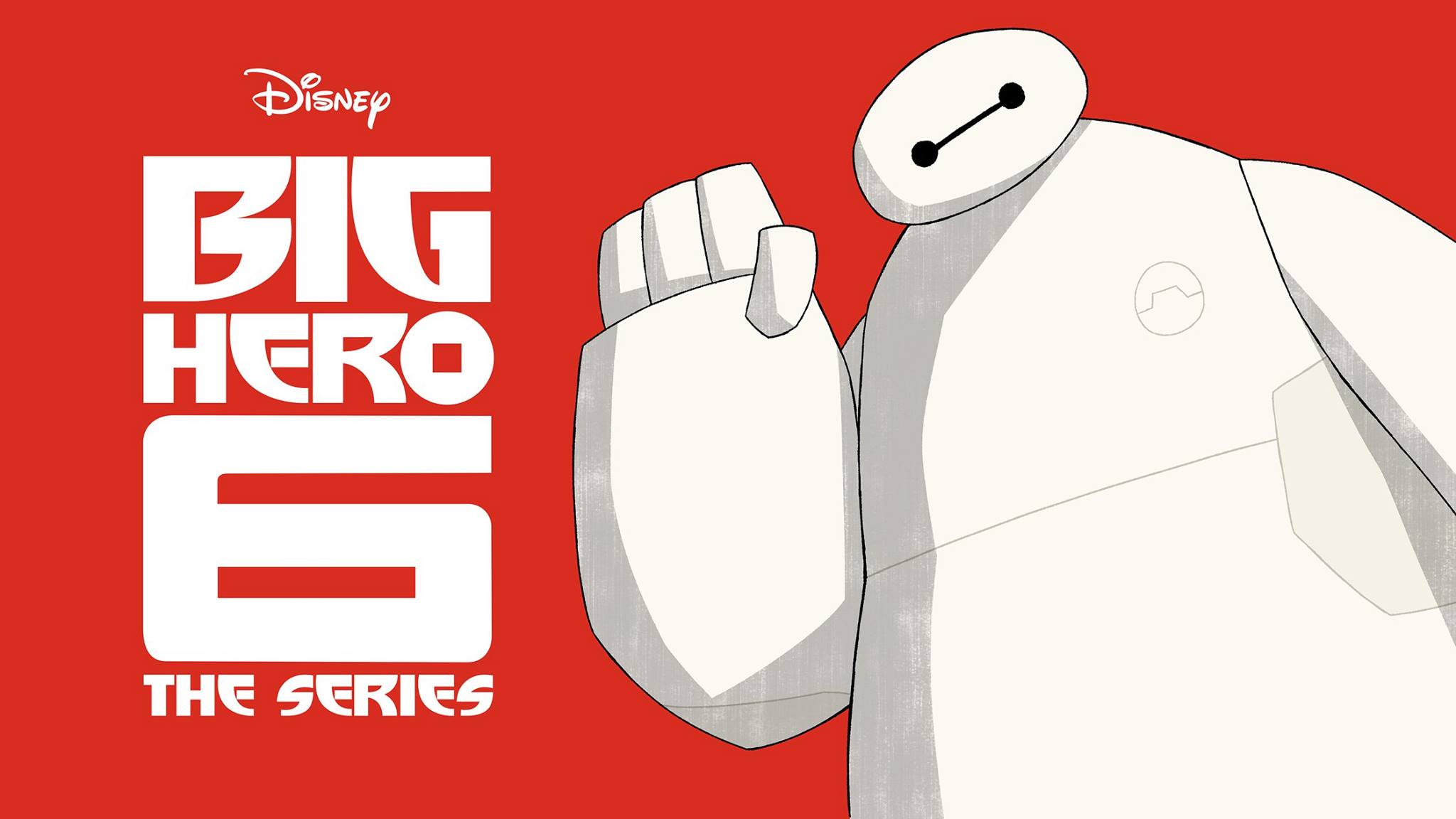 Big Hero 6 holds a special place in my heart. My very first Disney press trip was for the premiere of the Disney animated film Big Hero 6. It made me so happy to see that we would be visiting Disney Studios and get a sneak peek of Big Hero 6 the series. November 20th fans of the original movie will get to see the whole group back together!
While touring the Disney XD building, our group was able to visit with Executive Producers Bob Schooly, Mark McCorkle, Nick Filippi, and actor Ryan Potter (voice of Hiro). It was clear that this series is important to all involved.  Many of the voices in the new series are the original voices.  The Executive producers know that having voices that already know their characters is a great asset.
Many of the original cast members from the movie have joined up again to voice their beloved characters.  We spoke with Ryan who voiced Hiro in the original and is back again for the series.
Animation fans will notice right away that there are some differences between this show and the original film.  Nick Filippi shared why that was. "It (the series) is traditional hand-drawn animation, where the feature was computer generated 3D animation. We chose to go with hand-drawn animation partially because we wanted to create a new world and look for the show.  We wanted everybody to immediately recognize these characters, to embrace these characters that they fell in love with in the movie, but we wanted to have a fresh start on the show, so we choose hand-drawn animation similar to what Disney was doing in the 60's." He referenced 101 Dalmatians sketchy style as the inspiration for Big Hero 6 the series. He shard that the computer generated animation in the film was simply too complex for TV, but also that 2D is a beautiful art form. He shared that Ducktales and the Tangled series also are 2D shows! Choosing 2D was just what worked best for so many reasons.
Fans of other characters in the series will be excited to hear they plan on going more in depth with the entire cast. They shared that the series lends itself to moving around to getting to know other characters more.  My Honey Lemon fan is going to be so excited!
They also communicated that science and being smart is going to be an important part of the series.  Encouraging STEM and being smart is one of the things that drew the story of Big Hero 6. Being smart is cool to the kids in Big Hero 6. "That's one thing that's never changed and I don't think ever will change.  At the heart of the story, it's just a bunch of smart kids and every problem that they encounter, they tend to solve it with their wits."  Ryan Potter (Voice of Hiro)
Those of us that grew up on Disney cartoons will love this!  Within the building the walls are decorated with drawings of every Disney TV cartoon from the 1980's to now.  It was such fun to walk down memory lane!
Fun Fact : Mark McCorkle revealed that Stan Lee will make an appearance in the series, just like he did in the film! He said it was "Intimidating, but an honor." to have him participate.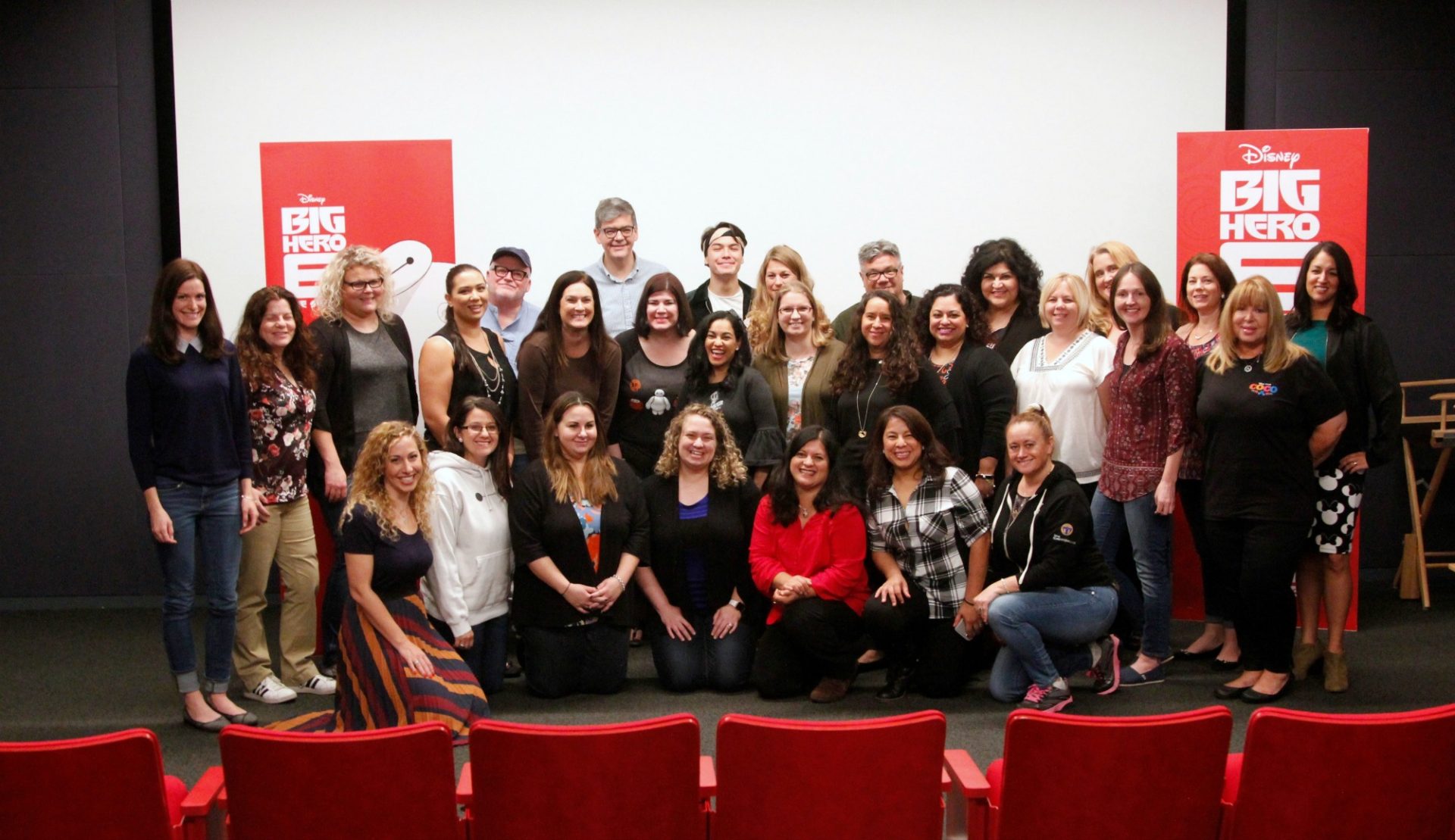 Photo Credit Mama Latina Tips
Thank you to everyone at Disney XD who took the time to give us a sneak peek at Big Hero 6 the series! Check out the trailer below…