Black Widow Coloring Sheets
Disclosure: This is fan art, not licensed coloring sheets.
Black Widow opens in theaters and will be a premium access option on Disney+ on July 9th! We already have an awesome Marvel licensed Black Widow activity sheet on our blog as part of our Falcon and the Winter Soldier post. We believed that Marvel fans would want a Yelena Belova coloring page, so I have created a Black Widow inspired printable coloring sheet below. Feel free to click and print the coloring sheet out from home. Do not miss the link to our Black Widow coloring pages as well as several other Marvel Universe coloring pages. This Yelena Belova coloring sheet is not from Marvel, it is only Marvel fan art created for anyone who is sure to become obsessed as my kids are with this incredible character.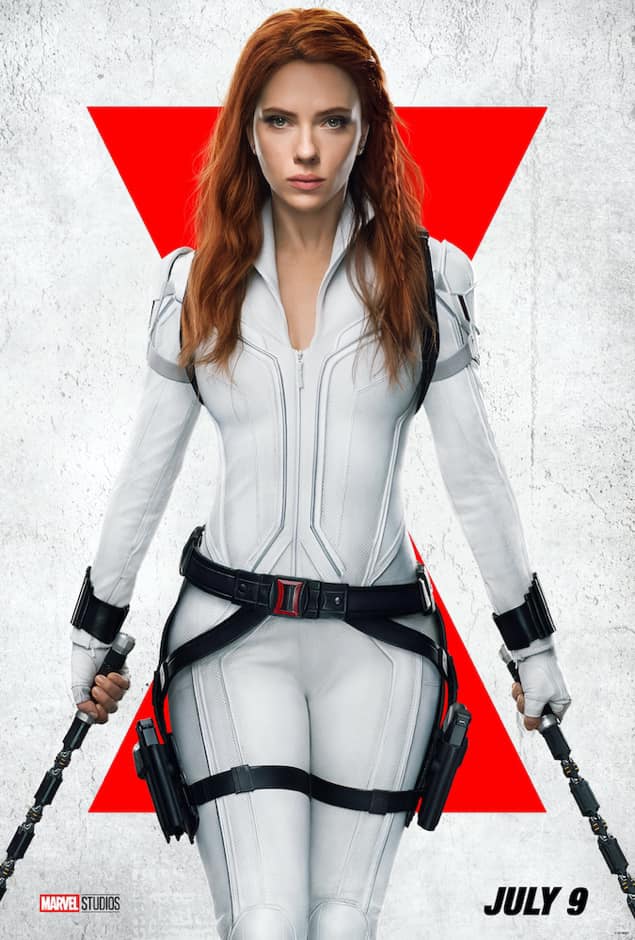 Is Black Widow Safe for Kids?
Black Widow is rated PG -13. As a mom of teens and a preteen, I personally consider it a very soft PG-13. While there is violence and death, Black Widow is similar to many other movies in the Marvel franchise in that it is not bloody or gory. There are some very intense scenes including violence towards kids; but violence is important to the story line and again, is not bloody or gory. Marvel fans will be satisfied to find out (finally) what happened in Budapest.
I am not here to lie to you; super hero movies are never my genre of choice, but I will tell you (without spoilers) why I truly enjoyed Black Widow. As a mom who has in the past been annoyed that most female superheroes were more sexy eye-candy than bad ass when compared to their male counterparts; I found Black Widow to be a nice evolution. My girls and my son both truly enjoyed a Marvel superhero movie that was composed of almost completely female superheroes. Here for it. I think it is also worthy to pointing out that while costumes are not frumpy; they look more functional than gratuitously sexy. Here. For. It.
There are a few 'bad words' that might have contributed to a higher rating as well. Honestly; I'm rated at least PG-13 for 'bad words' myself; so I'm not the person to ask about whether this is OK for kids or not. Please check other sources if naughty language is something you are trying to avoid for your kids. I have exactly 0 opinions here.
A new character, Yelena Belova is introduced for the first time in the Marvel Cinematic Universe in Black Widow. This version is a sister-figure to Natasha Romanoff who, like her, was trained in the Red Room as a Black Widow. Yelena Belova is played by Florence Pugh.
Yelena Belova Coloring Sheet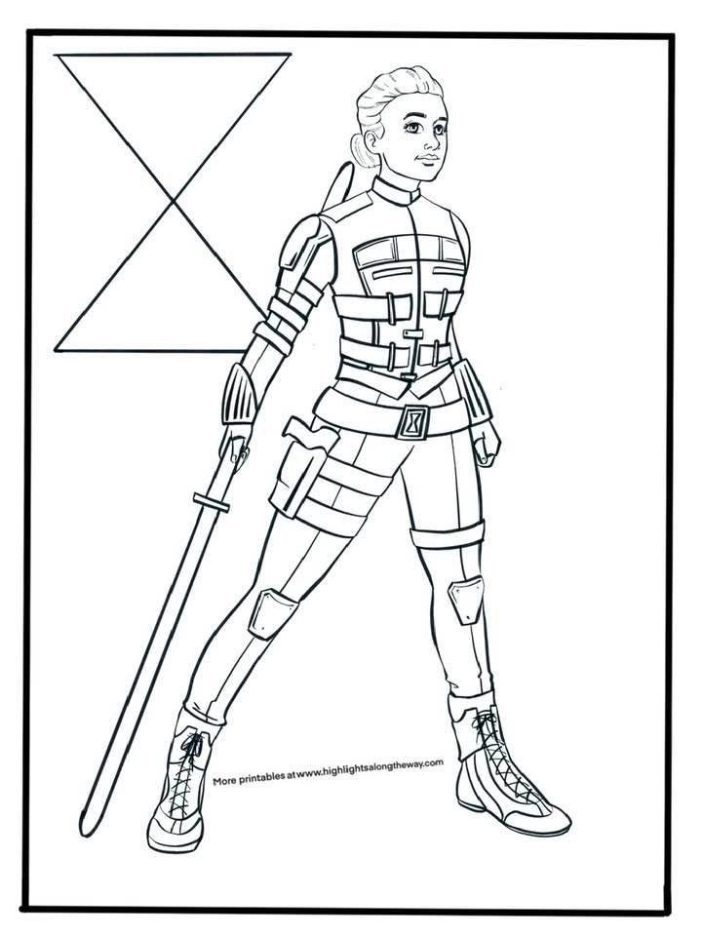 After printing out the above Black Widow Fan art image of Yelena Belova, make sure to print out our Black Widow coloring page. This link includes several other Marvel character coloring sheets already posted on this site years ago. The collection of Marvel coloring sheets linked is licensed high resolution coloring pages and activity sheets that Marvel has given us permission to share. Our Yelena Belova coloring page is humble fan art from a Marvel fan.

Disney+ is the dedicated streaming home for movies and shows from Disney, Pixar, Marvel, Star Wars, and National Geographic, as well as the new general entertainment content brand in select International markets, Star. As part of Disney's Media & Entertainment Distribution segment, Disney+ is available on most internet-connected devices and offers commercial-free programming with a variety of original feature-length films, documentaries, live-action and animated series, and short-form content. Alongside unprecedented access to Disney's incredible library of film and television entertainment, the service is also the exclusive streaming home for the latest releases from The Walt Disney Studios.