Bluey Christmas Coloring Page
Disclosure: This is fan art
Bluey and Bingo are ready to deck the halls and celebrate Christmas! Please enjoy this instant download High-Resolution Bluey Christmas coloring page! We love Bluey and we love the wintery holiday season! We will be adding more holiday and winter Bluey coloring pages too! Print out for your favorite Preschooler who loves Bluey, Bingo, and the magic of the holidays!
Bluey Holiday Coloring Pages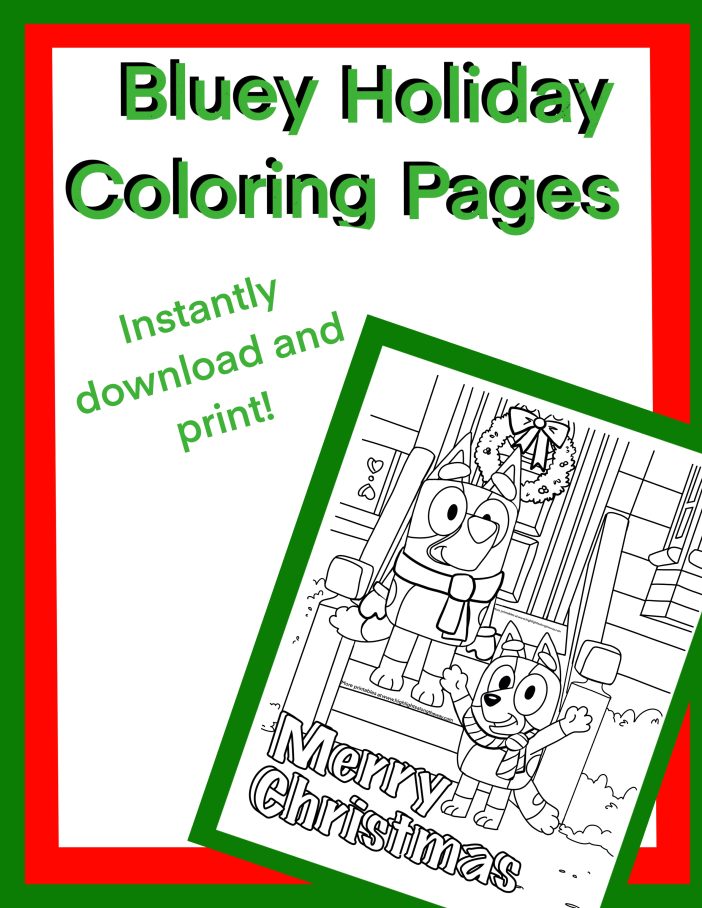 Everyone's favorite blue baby is excited about decorating for Christmas with his little sister. Here is little Bluey dressed up for the snowy cold weather. Bluey's little sister, Bingo is dressed in a scarf as well. Click and print this line art drawing of Bluey and grab your crayons.
Printables are a fun no prep, day before Winter Break activity for classrooms. We also loved to print out coloring pages on holidays to entertain the little kids at our family holiday celebrations. We hope you will share with the kids in your class or with your family. Our printables all start out as free printables so grab it now just in case it goes into our paid collection.
Bluey Christmas Coloring Page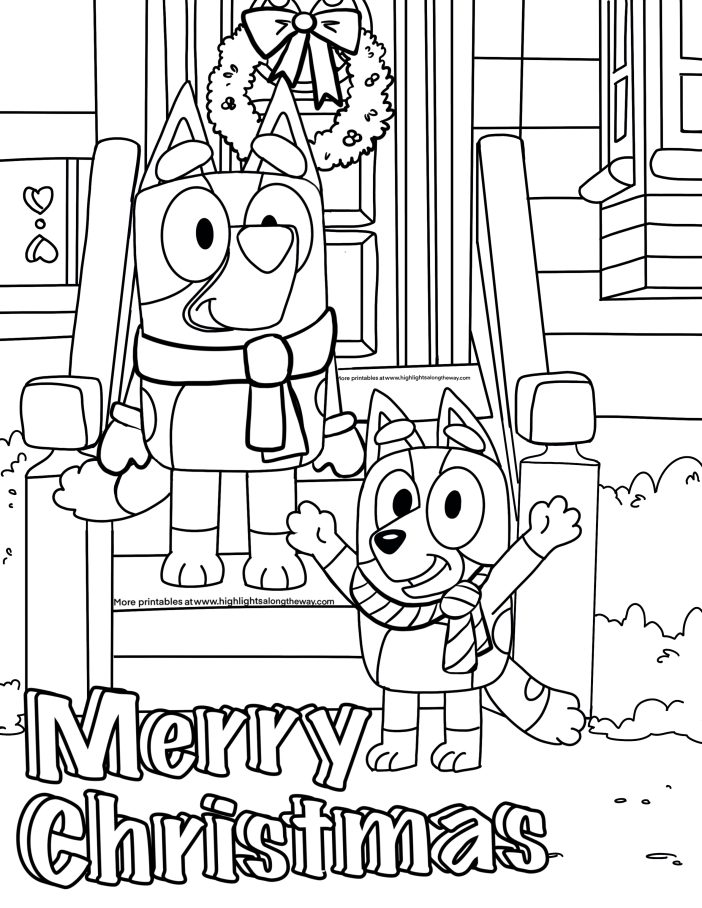 Don't miss our other Bluey coloring pages! We have fun coloring pages featuring Bluey enjoying Thanksgiving, Halloween, Easter, and St. Patrick's Day. We will be sure to add more fun holiday coloring activity pages of Bluey! Please bookmark and share with your friends.
Bluey Hannukah Coloring Pages Coming Soon
Bluey Winter Break Coloring Pages coming soon!
Bluey New Year's Eve Coloring Page Coming soon!
Who is Bluey?
Bluey is an animated series from Australia! Preschoolers can now watch Bluey on Disney Channel and Disney+. Bluey is a show that follows main character "Bluey", an anthropomorphic six year old Blue Heeler puppy through life. Bluey is often accompanied by his adorable baby sister "Bingo" on adventures. Bluey and his family teach audiences while going on imaginative adventures.
Bluey has won many awards and is well loved for how it teaches empathy and compassion to its young audience.