Born in China Free Printables and Activity Sheets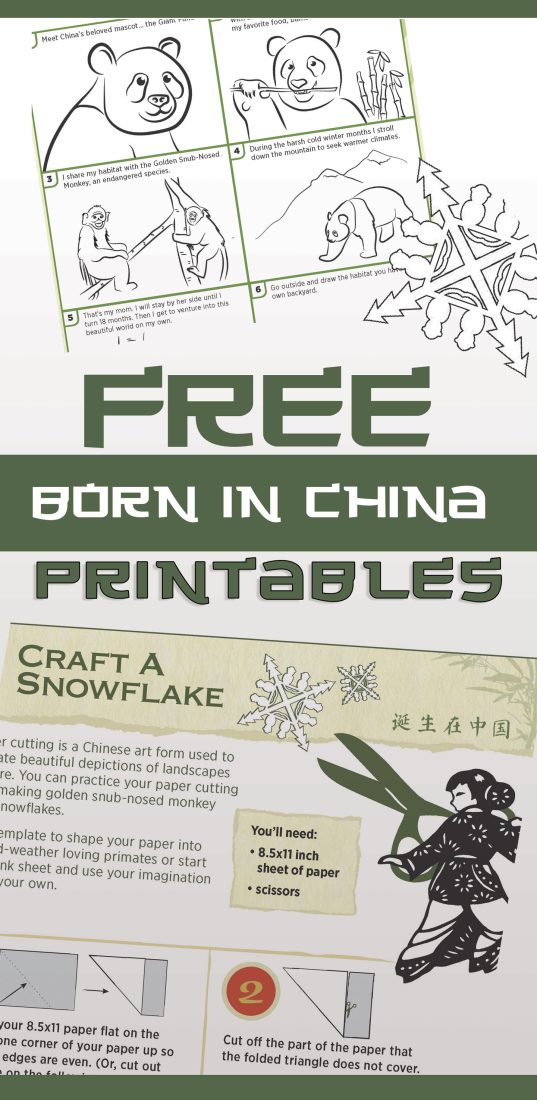 Born in China by Disneynature is coming to theaters for Earth Day on April 21, 2017.  I love that Disneynature films are typically rated G and are as educational as they are entertaining.  Born in China is also rated G and I cannot wait to bring our whole family to the theaters. I love that Disney offers fun printables while we wait for their movies to open in theaters! While we wait we are excited to add these fun free Born in China printables to our collection.
It was recently announced that John Krasinski will be the narrator of Born in China, which only makes me even more excited about the film.  "I've been a huge fan of the Disneynature films for a really long time," said Krasinski. "I think I've seen them all a couple times and to be asked to be a part of something that I feel is not only so beautiful and such great storytelling, but is so important, I was honored to be a part of it. To find this unbelievable landscape that was far beyond the cities and the bustling crowds of the China that I thought I knew was just fascinating." 
Here is the Disneynature's Born in China trailer that came out on Earth Day.  Just like every Disneynature film it looks breathtaking!  I cannot wait to see more! The animals, the landscape, everything is just so gorgeous.  I am not sure I will ever see China in real life, but I love how Disneynature brings the world to us.
Below are several educational and fun printables to celebrate Born in China.  Feel free to print from your home or school computer.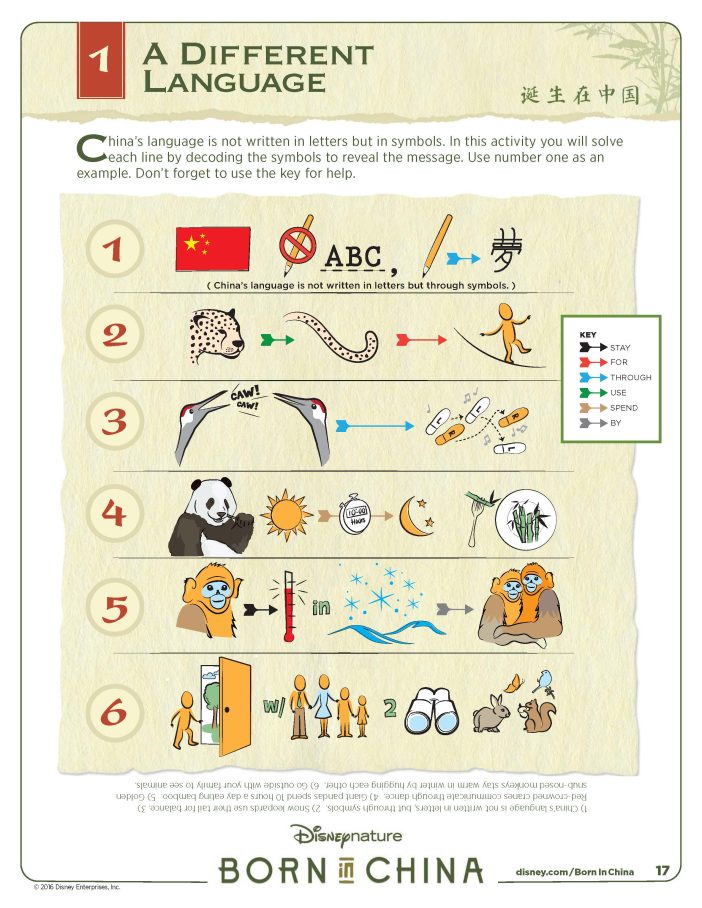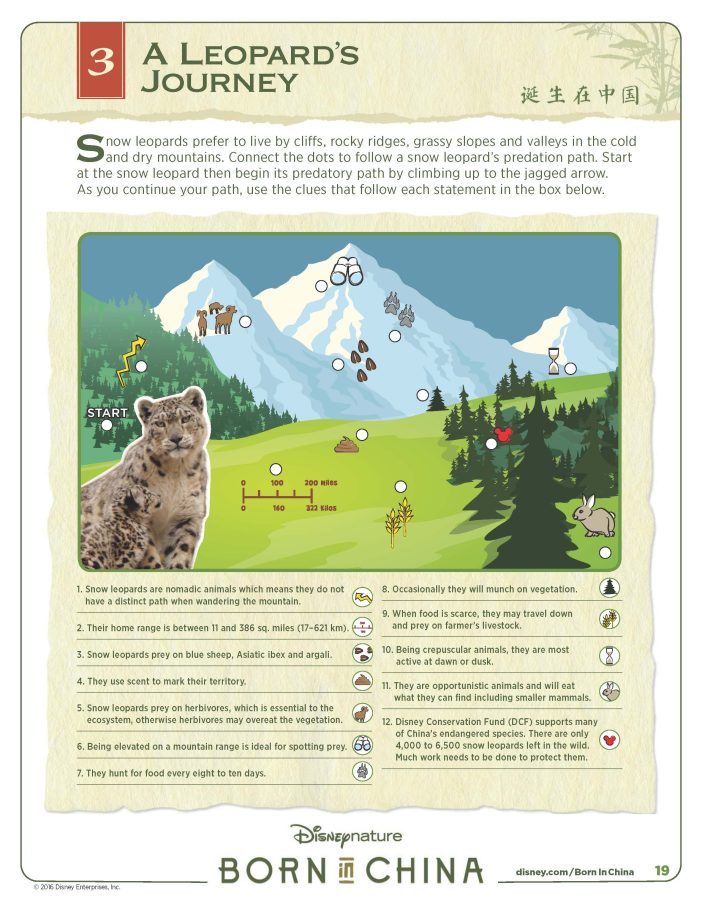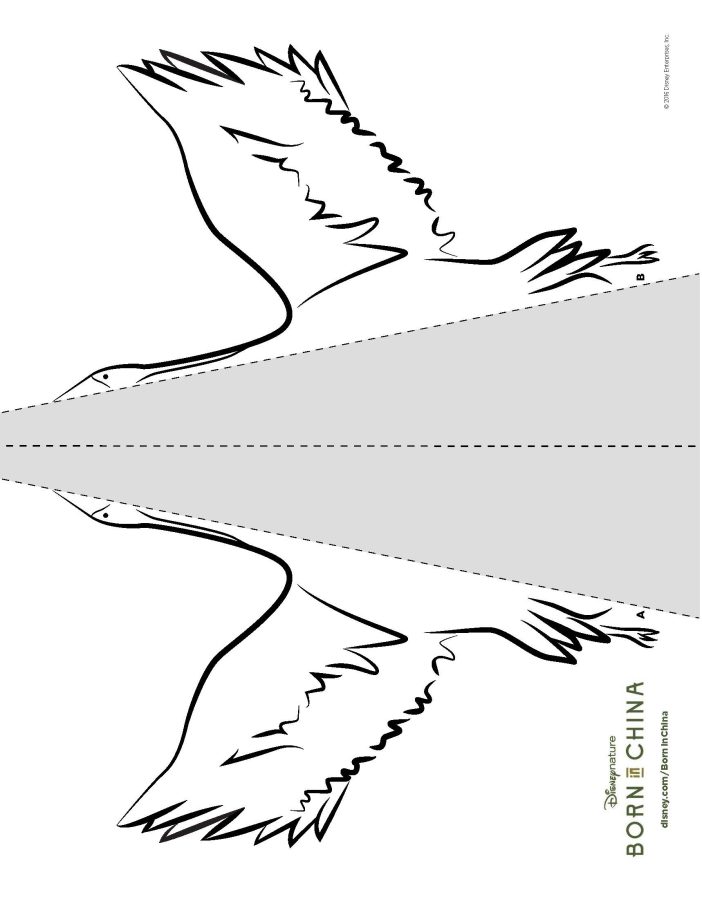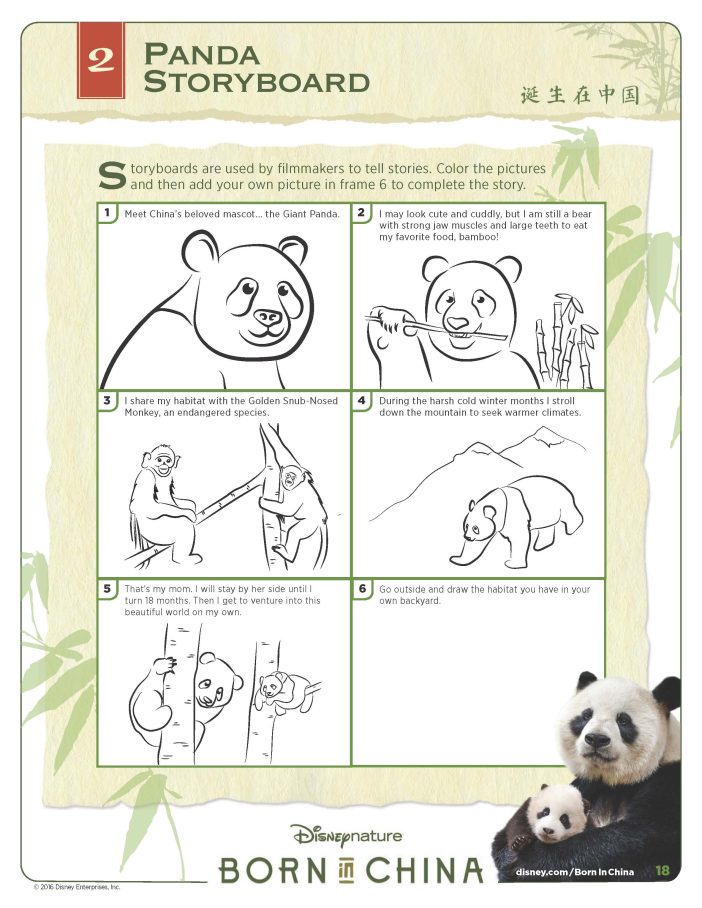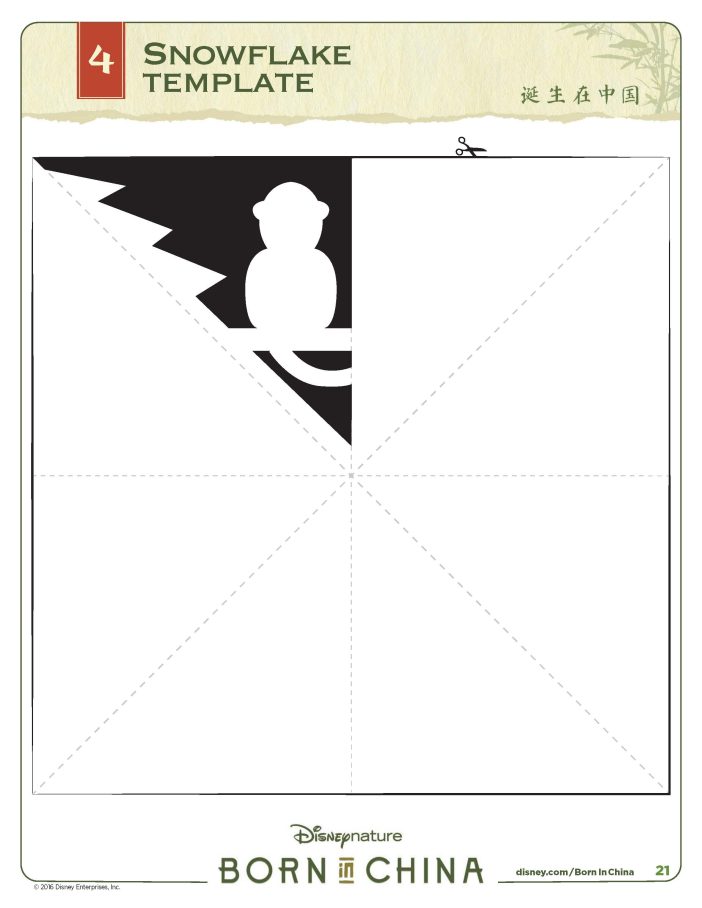 Be sure to download the complete Born In China printable and activity sheet packet that has all the instructions and fun facts.
Born in China Educators Guide
Classroom lessons, activities and printables for grades 2-5
Use this link to download the complete 72 pages Born In China Educators Guide. Its full of facts and activities to learn for your 2nd through 5th graders. These packets are a great addition to any classroom.  We are using these Born in China classroom printables as part of our home school curriculum this year.  We are using the activity sheets above as a fun component to our home school studies as well. This is a fun and free resource for teachers thanks to Disneynature!