Brandy Cinderella Coloring Page – Instant Download!
"Rodgers & Hammerstein's Cinderella" will be available to stream on Disney+ on Feb. 12. Brandy starred as Cinderella in the beloved musical which originally aired on ABC in 1997. While many credit Tiana with being the first Black Disney Princess, real Disney fans know that Brandy holds that title. To celebrate Cinderella coming to Disney+ we have created this Brandy inspired Cinderella coloring sheet.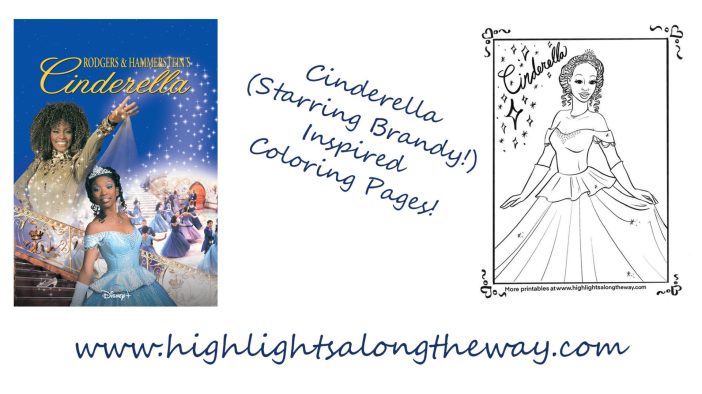 If you enjoy these free printable coloring sheets inspired by Roger and Hammerstien's Cinderella starring Brandy, make sure to check out our printable section featuring Gabby's Dollhouse Coloring Sheets , We Can Be Heroes Coloring Sheets, Sharkboy and Lavagirl Coloring Sheets, American Girl Doll Coloring Sheets , Olaf Coloring Sheets, Coco Coloring Sheets , Trolls Coloring Sheets and so many more on our site!
FREE Nature Themed Printables from WWF – click and print for FREE!
FREE Melissa & Doug Printables – print from home to learn and enjoy!
FREE Taco Bell Printables – so fun and may inspire a trip through the drive thru!
Feel free to download and print from your own computer. You can also download and color digitally! This printable coloring sheet was made by me. It is not Disney licensed, only inspired. If you would like to see more of my artwork, I'd love for you to check out my instagram @KateHamArt.
Brandy Cinderella Coloring Sheet (Printable)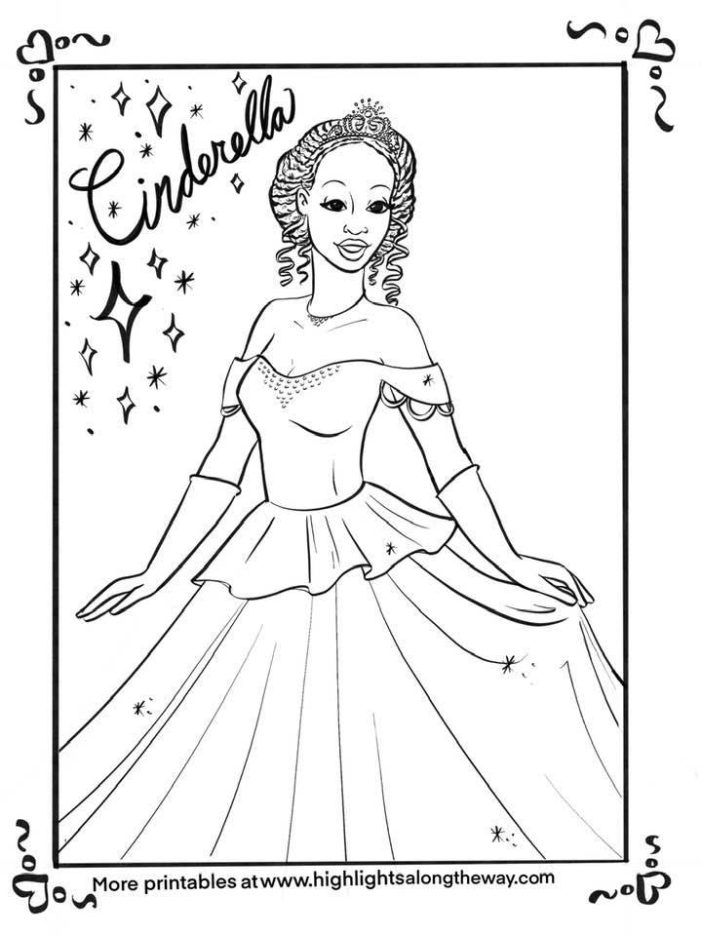 Brandy announced the movie would be making its debut on Disney+ while visiting "The View" on ABC. She said : "To be cast as the first Black princess in a multi-cultural cast of diverse artists telling this amazing, iconic story — at the time I didn't really grasp it all because my dreams were coming true at the same time, but the impact that it had on me and the lives of so many families and girls that look like me was just unbelievable."
I would love for you to pin our coloring sheets on Pinterest!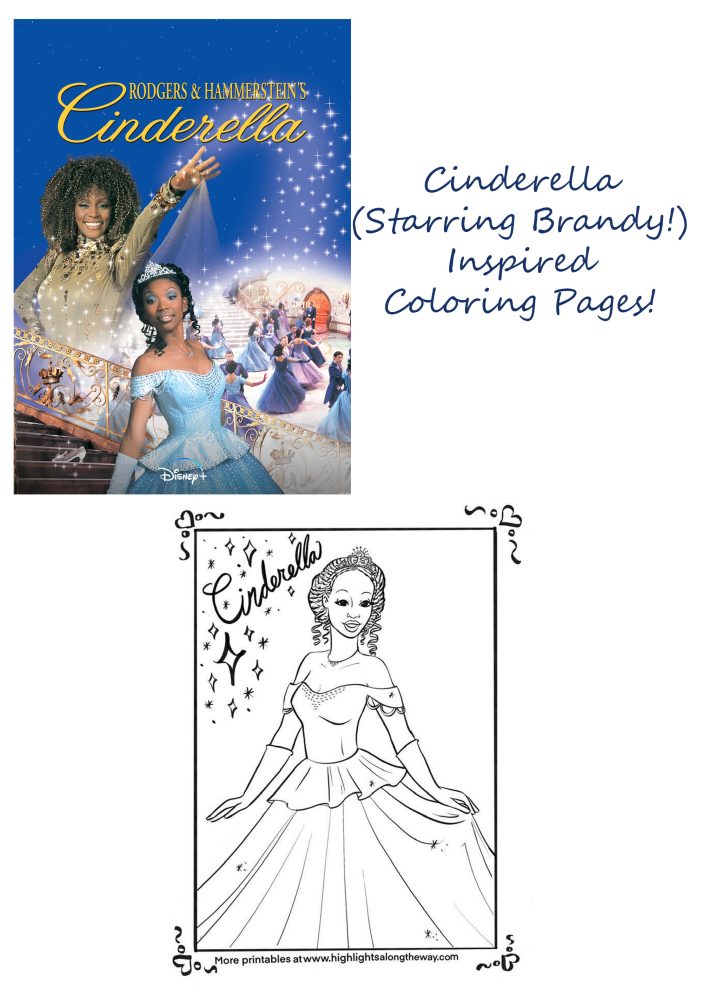 Brandy starred as Cinderella, but the 1997 film included a star studded cast. The late Whitney Houston plays Cinderella's fairy godmother. The cast also includes Whoopi Goldberg, Victor Garber, Natalie Desselle Reid, Bernadette Peters, Paolo Montalban, Jason Alexander and Veanne Cox. It premiered on ABC to an audience of 60 million as part of the "Wonderful World of Disney". Cinderella was nominated for 7 Emmys.
Movie image credit to Disney.
Originally premiering on November 2, 1997 to sixty million viewers during "The Wonderful World of Disney" on ABC, "Rodgers & Hammerstein's Cinderella" became an instant fan favorite, beloved by critics and audiences alike and earning 7 Emmy Award nominations. Celebrated for its diverse representation, sweeping musical acts, and unforgettable song book, the 1997 film features an incredible array of beloved and original songs by the iconic songwriting duo Rodgers & Hammerstein, including "Impossible," "In My Own Little Corner," "Ten Minutes Ago," "A Lovely Night," "Do I Love You Because You're Beautiful?" and more.
In "Rodgers & Hammerstein's Cinderella," when Cinderella's cruel stepmother prevents her from attending the Royal Ball, she gets some unexpected help from her Fairy Godmother. The 1997 movie was directed by Robert Iscove, written by Robert I. Freedman, and choregraphed by Rob Marshall. Whitney Houston, Debra Martin Chase, Craig Zadan, and Neil Meron served as Executive Producers. Chris Montan was a Producer and Robyn Crawford was an Associate Producer.
"Rodgers & Hammerstein's Cinderella" will join the "Celebrate Black Stories" collection that is on Disney+ alongside "Soul," "Black Is King," "Black Panther," "Hidden Figures," and many more.
Follow along on social media!
Facebook: @DisneyPlus, @CinderellaMusical, and @RodgersAndHammerstein
Instagram: @DisneyPlus, @CinderellaMusical, and @RodgersAndHammerstein
Twitter: @DisneyPlus, @RHCinderella, and @RnH_Org
Hashtag: #Cinderella1997