An interview with the director and producers of Cars 3 #Cars3Event
Cars 3 opens in theaters in just a few weeks and we are so excited! You may remember a few months back I was able to visit Pixar Animation Studios for the first time for the Cars 3 event.  As part of that sneak peek at this much anticipated animated film I was able to hear from the director and producers of Cars 3. Director Brian Fee, Producer Kevin Reher, and Co-Producer Andrea Warren shared so much of the background and work that went into this film.  I am thrilled to share the highlights of those interviews.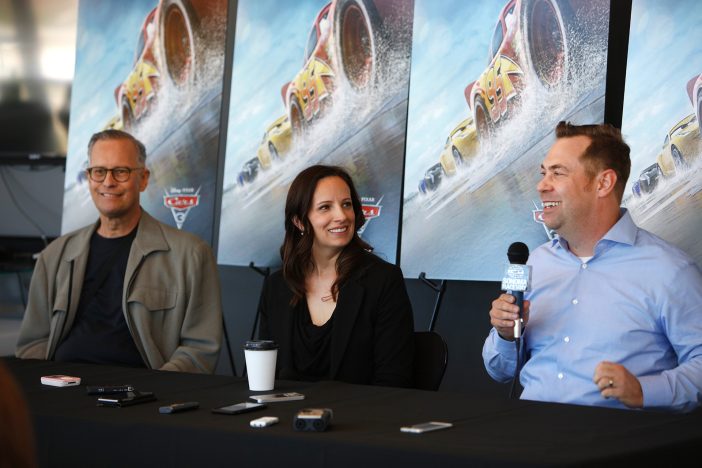 They shared that as a sequels go, Cars 3 had a fairly unique problem.  That problem was that Lightning McQueen simply didn't have a problem to solve.  Lightning was kind of perfect, so they needed to find that imperfection.
Director Brian Fee shared that they had inspiration from real life race car drivers and athletes.  They found quickly that there was a universal story and problem right under their nose.  Athletes that become big celebrities and have all eventually face an 'expiration date'.  He shared that this is not even just a problem for athletes, but that artists at Pixar have seen interns come in that draw better than veteran artists.  This story of trying to stay relevant and at the top of your game, or moving on to another stage of life is something that really everyone can understand no matter what their profession.  And in that, began the story of Cars 3.
"I think everybody in the world probably has that feeling that they know what it's like for someone younger to come in and you can start to feel like you are no longer valid." Brian Fee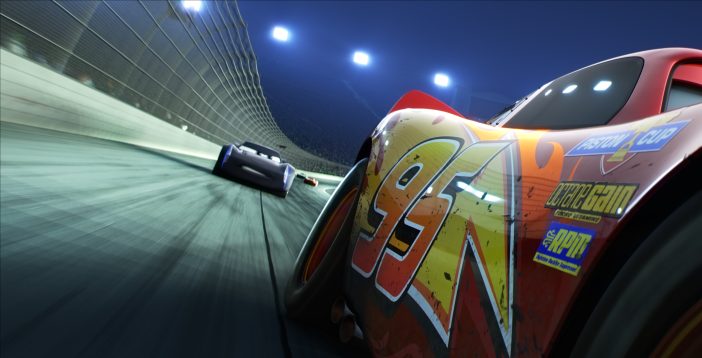 Someone in the audience asked if they thought there would be a Cars 4, or anything further for the Cars franchise.  Brian made no promises saying that "John Lassiter always says we won't make a movie if we don't have a story we think is worth telling."  He added "I think we'll just have to wait and see on that.  I'm, right now I'm just focused on Cars 3 getting out the door."
Cars 3 has an awesome cast of characters including Owen Wilson, Kerry Washington, and Nathan Fillion.  It was cool to hear some of the director and producers share about the talented voices on the film.  They shared that Owen Wilson is a writer as well.  Apparently many lines that made it into the film were actually reworked by Wilson because he really felt passionately about his character.  Nathan Fillion (Castle) apparently is "One of those guys that every, he'll give you seven takes, they're all perfect, they're all different, but they're all perfect." They went on to say that he was a fast worker, high energy, and gracious. There was a unanimous gush that Kerry Washington, who had never worked in animation before performed like a veteran. To hear these film makers talk over one another to praise these actors was as exciting as it was heart warming.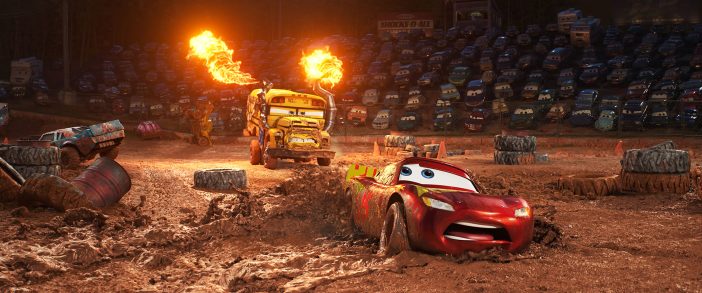 When asked to sum up this movie's message, they had this to say….
"….it is finding purpose in life.  And, that changes throughout your life. What is important to you when you're twenty is no longer probably necessarily what's important when you're forty five.  And we go through these changes where life does have new meaning and that's the discovery he's on." 
This might sound crazy, but after watching the film I honestly think Cars 3 will ring true with parents as much, if not more so than it does with kids!
If you are as excited as we are about Cars 3 you are definitely going to want to check out these Free Cars 3 Printable Activity Sheets.
I was able to hear from the director and producers of Cars 3 as part of the Cars 3 Event.  Cars 3 Event was one of the first press events in celebration of Cars 3, which races into theaters on June 16th! Watch the trailer below and make sure to come back here for more behind the scenes information about Cars 3!
Thank you to Pixar who invited me along as part of the Cars 3 Event.