Cars 3 & LOU opens today! #Cars3Event
Disclosure: I saw an early screening of Cars 3 and Lou as part of #Cars3Event - opinions are always my own.
The wait is over!  Cars 3 opens in theaters today! My family has been a fan of the Cars movies since the beginning and we are thrilled.  We attended an early screening and I honestly think this is my favorite Cars movie to date! I love it even more than the original.  While attending #Cars3Event I was able to see so much that went into this movie, I am so excited that the wait is over for the world.
Pixar says they will only make a sequel if there really is more story to tell, and I think Cars 3 is very reflective of that.  Many years have passed since Lightning McQueen entered the world of racing.  In Cars 3, Lightning is dealing with the age old challenge of old age.  There are challenges with newer cars entering the racing scene.  We follow along as he works to both stay relevant and also reinvent himself a bit.  Watching Lightning try to hold onto his glory days is a universal message that so many will be able to relate to.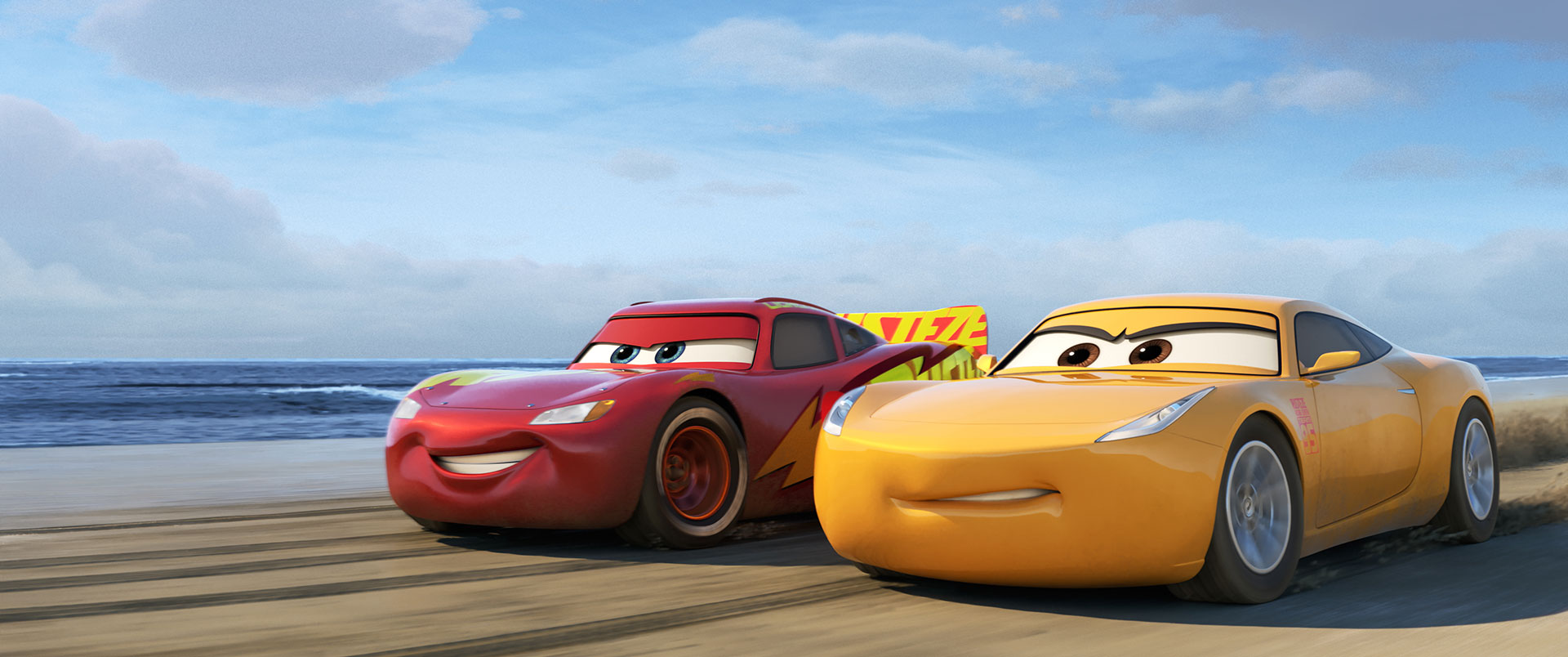 Not only does Cars 3 follow a turn of events for Lightning McQueen, it also introduces new characters that so many of us can learn from.  As I stated in an earlier post, it was important to Pixar to pay homage to historical race car drivers. They chose drivers that made the sport what it is. They highlighted drivers that broke down barrier by featuring drivers that were women and also ethnically diverse.
Cars 3 is inspiring for all audiences. There is honestly as much of a message for adults as there is for children.  Work hard, be humble, be strong, be compassionate, and try to see things from the other person's perspective.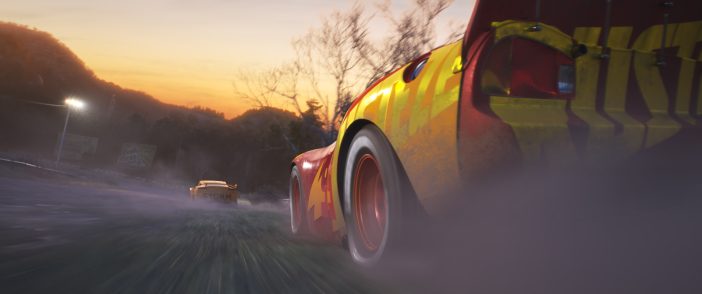 If you haven't noticed, 2017 seems to be the year of girl power movies.  It has been validating film after validating film for girls.  As someone who grew up strong willed and annoyed that boys seemed to get an unfair portion, I am feeling all the feels this year.  With two feisty daughters and a son, I love it even more! I won't share spoilers, but Cars 3 has an empowering and validating message for girls and boys alike! Well done Disney Pixar!
Pixar shorts will always hold a special place in my heart.  Every one makes me feel deeply and ultimately smile within such a short amount of time.  The art of a short often has something experimental in the execution which fascinates me to no end.  LOU is the Pixar short that viewers will see before Cars 3, and it was no exception.  I am not about sharing spoilers, but I want to share just a little bit about LOU.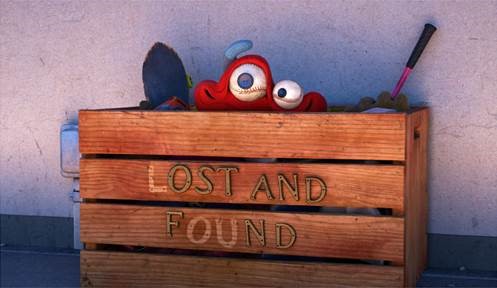 LOU is a bit of an imaginary friend on a playground at a school that looks a little bit like my kid's school.  LOU lives in the "Lost and Found" bin and makes sure everyone gets what they may have lost.  LOU also takes it upon himself to make sure every kiddo gets what they need to feel happy and included.  What sets Pixar apart so often is how they help people see everyone's side.  I don't want to give too much away, but LOU will capture your heart and maybe make you want to hug the school bully. Pixar shorts are such a fun and heart warming bonus at the beginning of the film, and LOU is perfect for the time we live in.
Here is a little sneak peek at Lou. I warn you, it will capture your heart!
Want to enjoy a fun free gift in celebration of Cars 3? Get FREE Cars 3 Activity Sheets that you can print right out of your home printer!
I was able to screen LOU and Cars 3 as part of the Cars 3 Event.  Cars 3 Event was one of the first press events in celebration of Cars 3, which opens into theaters TODAY!! Watch the trailer below, grab a friend, and race over to the theater!