Cars 3 Printable activity sheets – Free to download and print.
Cars 3 races into theaters soon! To celebrate this upcoming animated feature film; our friends at Disney Pixar have sent over some free printable coloring pages and activity sheets to share with you! Feel free to download, print, and share these high resolution free printables officially from our friends at Disney Pixar. Disney Pixar Cars is one of the most beloved kid's movies and series of all time. Click and print any and all of the Disney Pixar CARS activity pages.
Thank you to our friends at Disney for sending over these free licensed printables. Feel free to use at home, school, or church. Click and print as many as you would like. Free printables are a perfect addition to a kid's CARS themed birthday party or to just color while you watch at home on Disney+!
See if you can spot the difference in this Cars 3 printable activity sheet. There are seven differences, can you find them all? Click the image to get a downloadable printable PDF document.
CARS SPOT THE DIFFERENCE PRINTABLE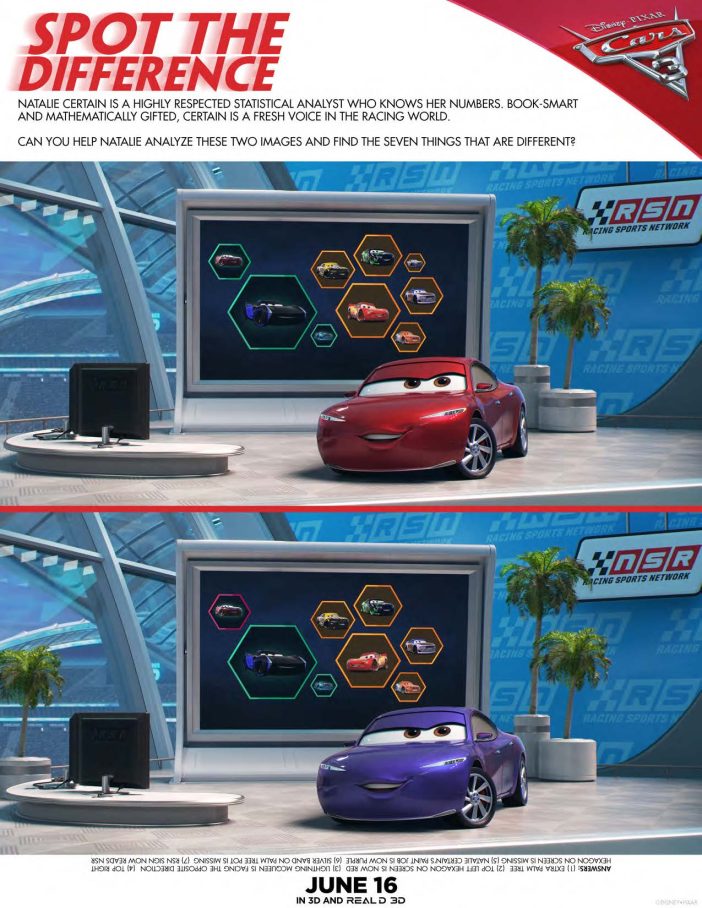 LIGHTNING MCQUEEN FREE PRINTABLE
Here is a Cars 3 printable Memory game. Click this image to download and print the 6 page printable activity sheet.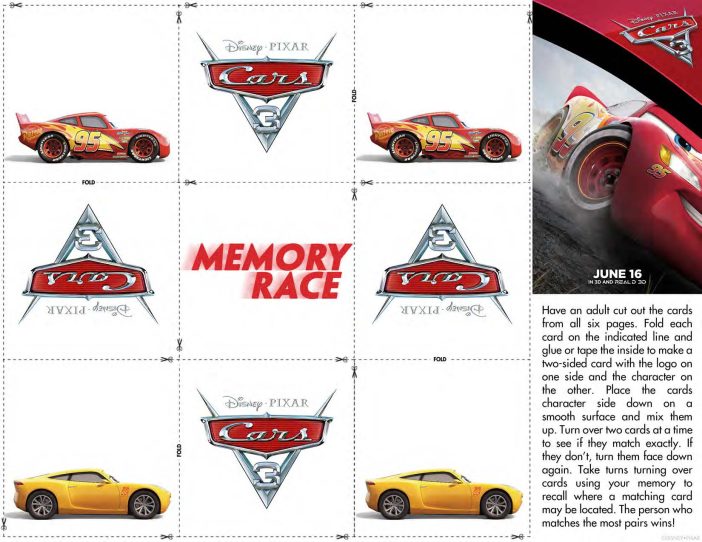 Next is the Cars 3 printable Piston Cup Race Maze printable activity sheet. Be sure to print off a couple sheets and have kids race to see who finishes first.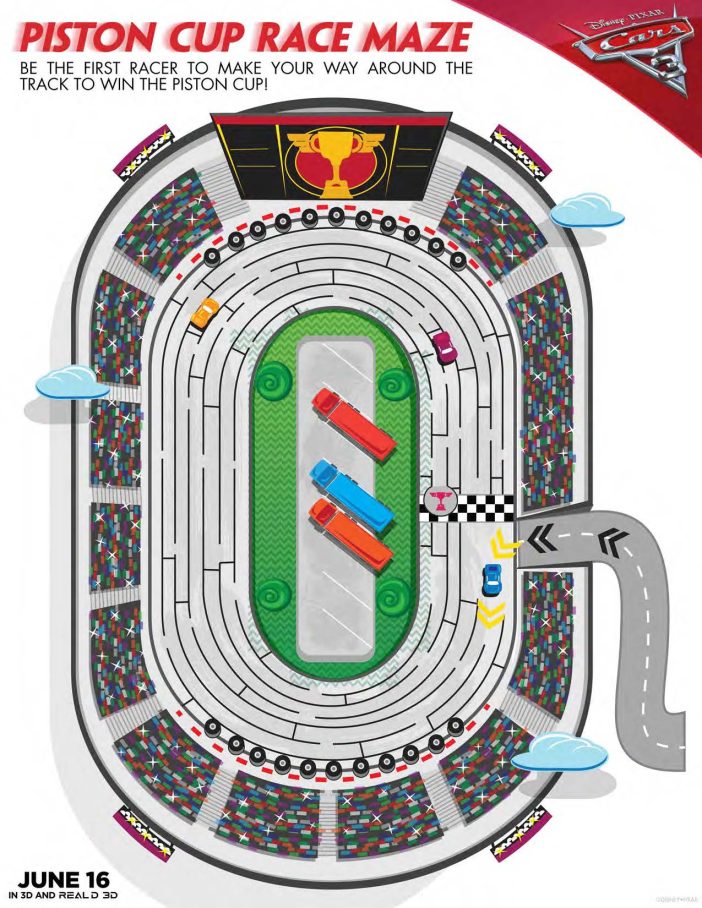 Lightning McQueen returns in Cars 3 and we are excited to see the next where the story goes in Disney's Cars universe. Along with the movie trailer, we have some new Cars 3 printable activity sheets for you download and print. This Cars 3 set includes a printable memory game, a spot the difference activity and a maze sheet. Be sure to print off a couple of maze worksheets so you can have your own Piston Cup race.
If you haven't seen the trailer yet, here is the latest official trailer below. You will have to wait until until June 16th to see the movie which is a great way to kick off summer vacation.
Here is the official Cars 3 synopsis…
Blindsided by a new generation of blazing-fast racers, the legendary Lightning McQueen (voice of Owen Wilson) is suddenly pushed out of the sport he loves. To get back in the game, he will need the help of an eager young race technician, Cruz Ramirez (voice of Cristela Alonzo), with her own plan to win, plus inspiration from the late Fabulous Hudson Hornet and a few unexpected turns. Proving that #95 isn't through yet will test the heart of a champion on Piston Cup Racing's biggest stage!
If you can't get enough Cars be sure to check out our post about Cars land at Disneyland. You can read about it here.
CARS 3 opens in theatres everywhere on June 16th!