Cars 3 Printables
Disclosure: #Cars3Event was hosted by Disney Pixar. Opinions are always my own.
Cars 3 was our family's favorite of the Disney Pixar's Cars franchise. We love that we can add these fun printable coloring sheets to our free printables library. Read from the artists who created Cars 3 about how this amazing animated cartoon came to be and then print out these fun activity sheets. These are perfect fun for a Cars themed birthday party or even just a fun and free activity to keep the kids busy! We personally like to print out activity sheets from our home computer to enjoy while we are watching the film. Thank you to Disney Pixar for allowing us to share these printables with our audience!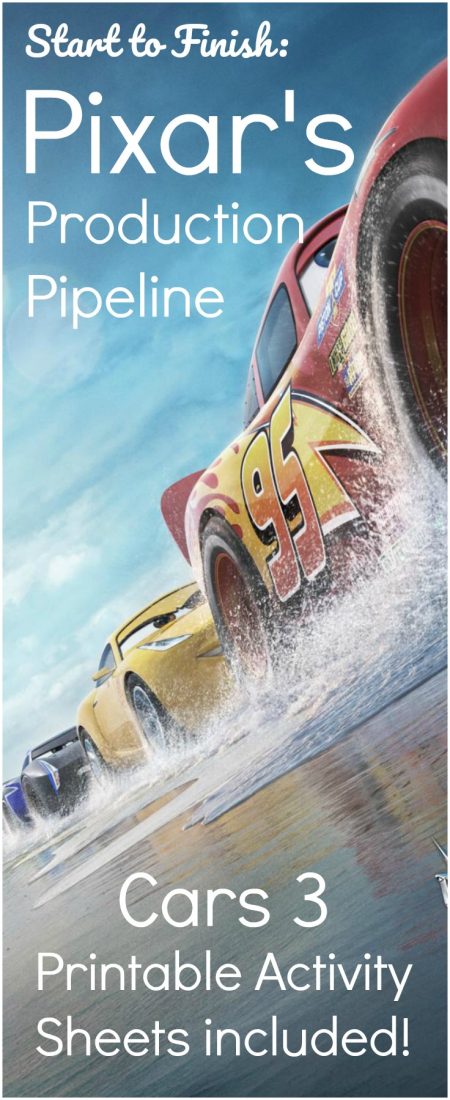 The much anticipated Cars 3 opens in theaters this month! In celebration of this new family movie I am sharing highlights from our interviews and tours during the Cars 3 event as well as some exclusive Cars 3 printables! Today I am sharing about Pixar's Production Pipeline. Pixar filmmakers were kind enough to take the time to share with us what goes into a film, start to finish. Supervising animation Bobby Podesta, Supervising Technical Director Michael Fong, and Effects Supervisor Jon Reisch were all on hand to share about the technical achievements and challenges that artists experienced while making Cars 3.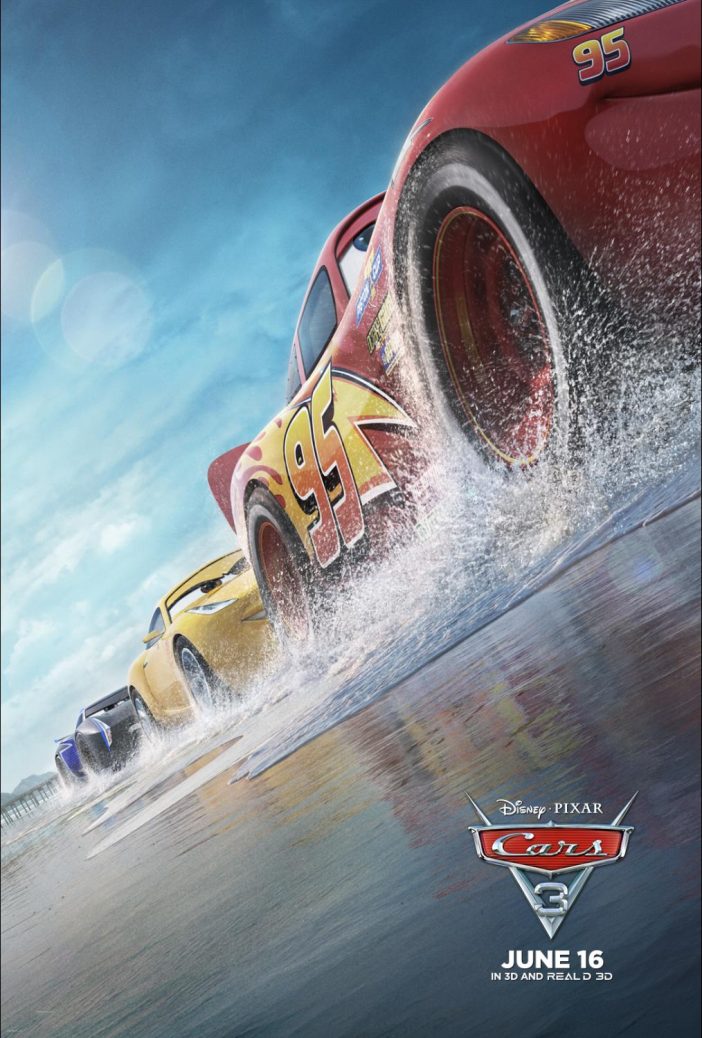 Bobby Podesta began by sharing that since the beginning, Pixar films have been grounded in something relatable and tangible. "At the core of all of this isn't about being visually tangible, but also emotionally tangible. Something that you can connect to." At the end of the day, Pixar wants you do Pixar wants you to identify with a relatable character, whether it is a fish in Finding Dory or the iconic Pixar Lamp. "Everything in Cars 3 stems from this same view point."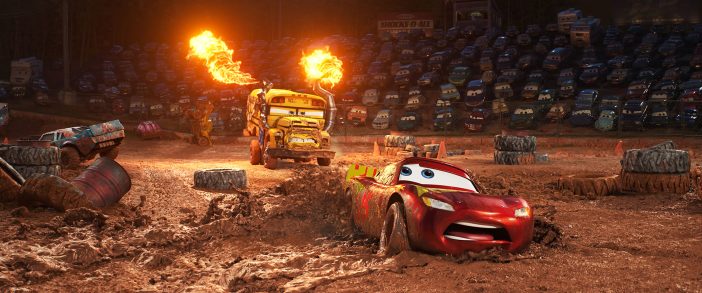 At one point in Cars 3, Lightning McQueen and another character end up at a demolition derby. I will not share spoilers, but they are terrified in that moment. Bobby continued with his explanation of how Pixar wants to create a tangible and relatable story line; "What does a demolition derby have to do with this? Have you ever been at a crossroads in life where you feel really out of place? That's the point of this scene in Cars 3. The audience feels like McQueen does; out of his element." He shared that story artists and animators watched lots of demolition derbies online. They worked together as a team to make this crossroads moment feel real and authentic.
John Reisch, who has been with Cars since the beginning shared how the effects department lends their hand to bringing Pixar characters and environments to life. He explained how there were so many effects that needed to happen to bring the story to life. At first glance, viewers may not appreciate the intricacies of making a believable environment, He shared that in the demolition derby scene artists were challenged with water, fire, smoke, and the most difficult of all; mud. Who knew? These effects are so important though.
"They're providing believable interaction that grounds the characters in the film. Visual component of the tangible object. Then they can add emotions to the characters. There is something very powerful, unexpected with engine smoke and all. The sense of realism and detail – helps the audience to identify with the characters."
Every time I get to peek behind the curtain at Disney or Pixar I am reminded that nothing just falls into place. There is so much thought and attention put into every single detail. Michael Fong who is the technical director reminds us all once again "The story is King" at every department at Pixar. "The story is the most important aspect of the film. Everything that all of the departments do is affected by the story." Artists and other film makers work so hard to make everything from water and fire to mud look authentic to honor the story. "All of this is there to help the story telling."
I am so thankful that the creative minds behind this film were willing to sit down and share about the journey from start to finish. Listening to the creative minds that pour their hearts, souls, and talents for years into these films make me love them even more. The story of Cars 3 has already captured my heart, I am sure it will capture yours as well.
We love that Disney Pixar allows us to share free printables for upcoming movies! Here are some newly released free printables for Cars 3. We love to print out the activity sheets from our home computer! If you are having a Cars themed birthday party these are perfect for guests and even can be used as party decorations! Feel free to just click and print!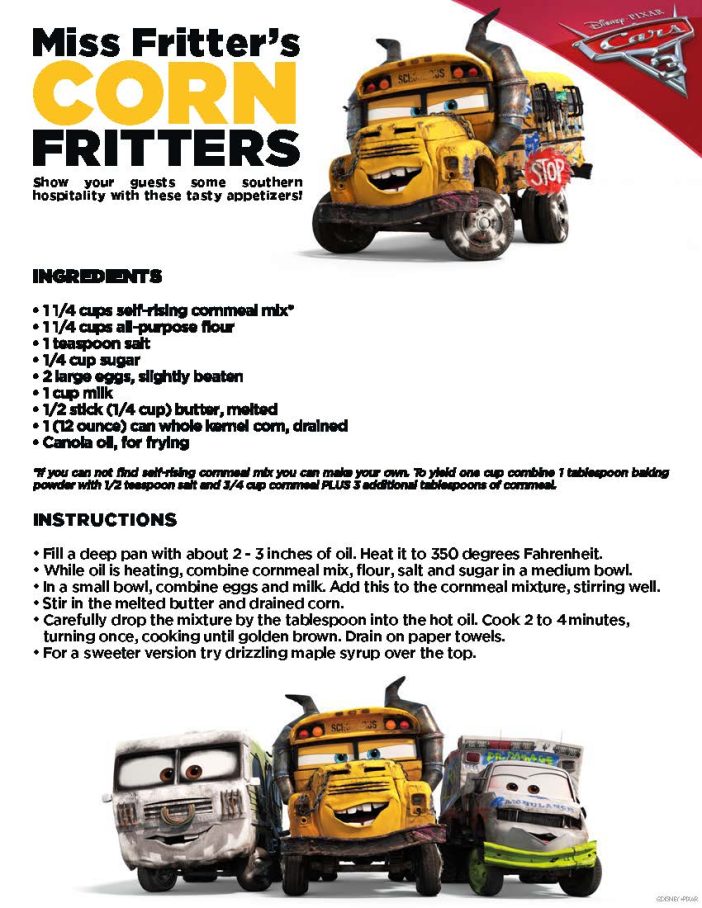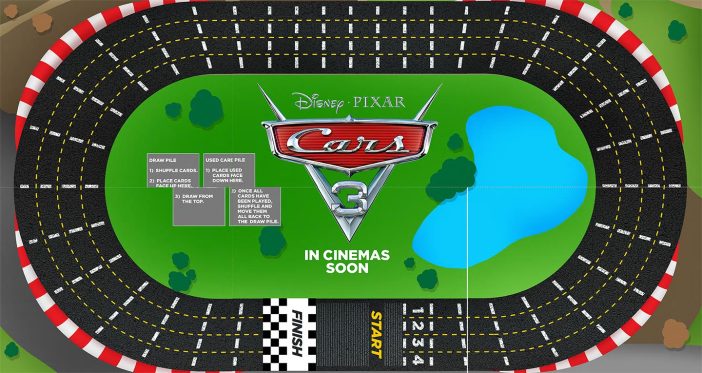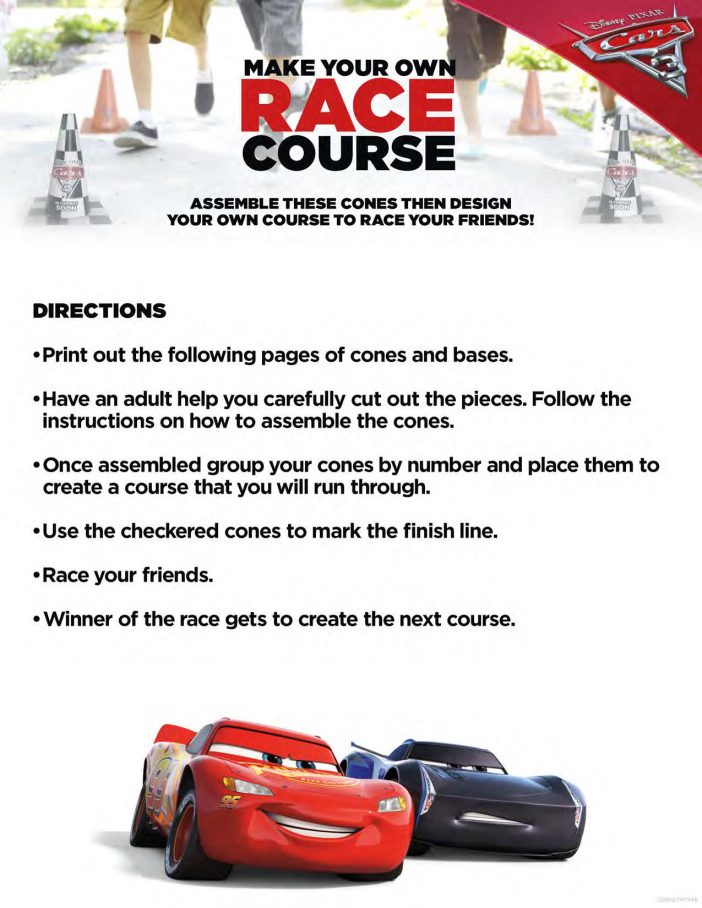 If you are as excited as we are about Cars 3 you are definitely going to want to check out even more Free Cars 3 Printable Activity Sheets.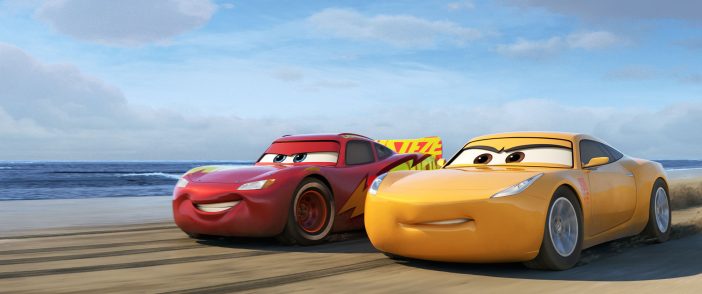 I was able to bring this awesome behind the scenes at Pixar report to you as part of the Cars 3 Event. Cars 3 Event was one of the first press events in celebration of Cars 3, which races into theaters on June 16th! Watch the trailer below and make sure to come back here for more behind the scenes information about Cars 3!
I am so thankful to the good folks at Disney Pixar for inviting me along for the ride!