The day I changed my baby's name : A cautionary tale.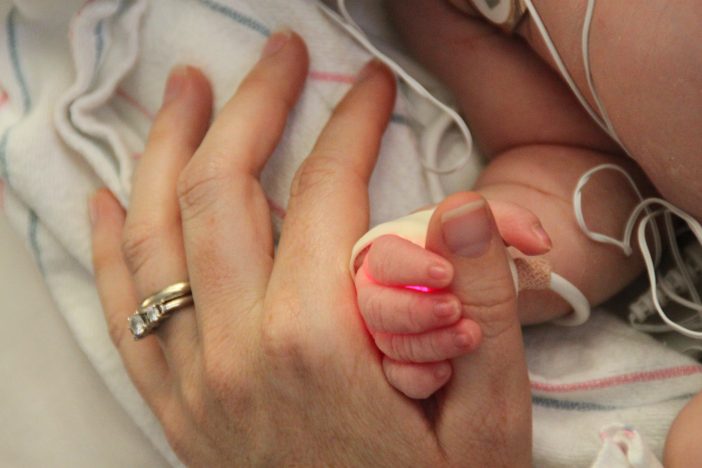 When we were all of a sudden going to be adopting a newborn that was to be born any minute we were kinda thrown off guard.  One of the many things that threw us was that now we had to come up with a name, and quickly. Here's how we ended up with Ruby Roo.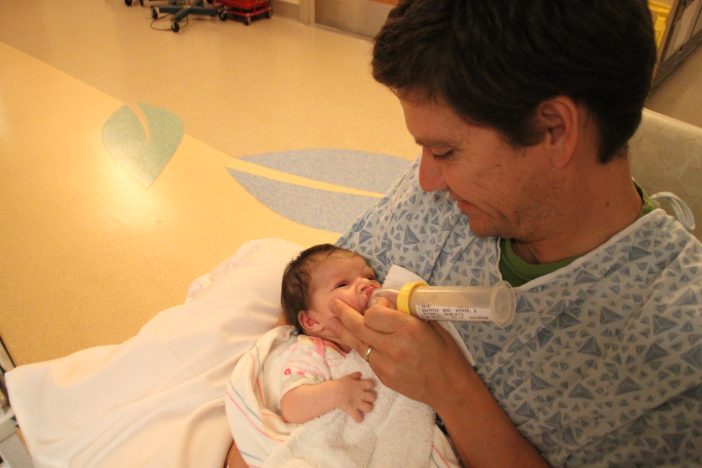 Considering all of the really important stuff we had to do paperwork wise the name thing seemed like no big deal.  All we knew is we didn't want to name her Claire or anything with Claire in it.  Claire is the name we had picked out for several months as the name we would give the little girl we had hoped to adopt in Eastern Europe.  We actually planned on keeping her given first name and Claire would be her middle name, anyway we referred to her as Claire and while my husband and I love that name there was no way we could give it to another child.  Claire has a very special place in a weird little purgatory in our heart, so anyway  – that name was off the table, but just about everything else was.
Our daughter's legal name is a name we had liked before, and it was something that was literally decided over a phone conversation during my husband's 10 minute snack break between class.
That is not how you name a baby folks – but it is how we named her.  Poor, poor Baby C.
We actually did give it some thought – C and her birth father share the same first letter in their first names, and her middle name is a form of her birth mama's name.  And that was sweet.  Here's the problem – it didn't really stick to her.
I used to roll my eyes at people that were like "Oh, we have to meet the baby first and see if it works on them." I am sorry for the laughing…. I was wrong.  So very wrong.
When we went into the hospital with J we actually had a set middle name and a top three first name list.  J was our first choice of the three, but we had back ups, and when our oldest made her appearance we thought about it for a couple hours and then it was official.  She was stable and healthy, there was nothing really to worry about except her name.
We saw several pictures of S before we even met him, and after several trips back and forth (calling him by his Russian name the entire time until he was legally ours) it was easy enough to call him S.  We eased into it.
C was different, my assumption is that it would be like J but it just wasn't.  Her name was the least of our concerns.  Our main concerns were her feeding issues, her bum ticker, and the fact that she hadn't opened her eyes in three days.  And unlike J, we had headstarted some of our paperwork before she was born, and it would have been such a hassle to change it even if we had wanted to – but we honestly didn't.
Well fast forward to six weeks later.  We had been home for about two weeks, while our baby was not healthy, she was stable, and then it hit me.  We gave this baby the wrong name, and now I knew what it was, shoot, this is gonna get complicated.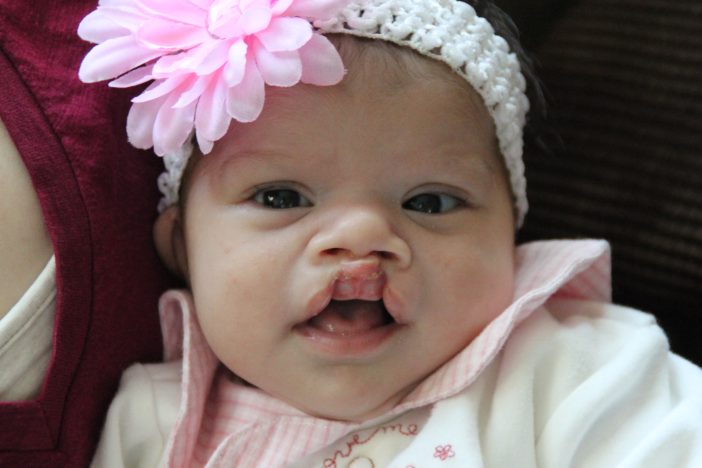 So I just sat there looking at my little baby girl and I said "Your name is Ruby huh?" she didn't object so I just called her that the rest of the day, like a total crazy person.  Who just changes their baby's name six weeks in??  Ruby was never on our short list, I honestly don't know where it came from.
So then Harry comes home and sees me sitting on the couch with my newly named baby.
"What?" he says because he can tell something is brewing.
I slowly turned C around and said "Tell me this baby's name isn't Ruby?"
Blank stare.
"I'm totally serious, you know how we have said C doesn't really fit but that she would grow into it, I think we were wrong, I don't think she is gonna grow into it, because it just isn't her name – Ruby is her name right?" Me
"She does look like a Ruby." Harry
"RIGHT?!" Me
"Babe, you can't just go around changing a baby's name at 6 weeks." Harry
"Oh well OK, can you go find Vanya and let him know that he needs to put his shoes away?" Me
"Yeah, but Babe that is different, we can't just change her name." Harry
"Why?" Me
"Well, I just think it is crazy and it is going to be a bunch of paperwork…" Harry
"But C isn't her name right?  And Ruby is her name right?" Me
"Yeah, I mean, I agree, but I don't want to do more paperwork." Harry
"So we are gonna to call her C and NOT call her Ruby because we don't want to fill out some papers? Now that is crazy."  Me
Well then he said something that made a lot of sense.
"Kate, you know she is gonna look like a completely different baby once her lip is corrected right?  What if she looks like a C then?" Harry
Blake stare by me.  This was a good point.
And this is where the story gets really convoluted…..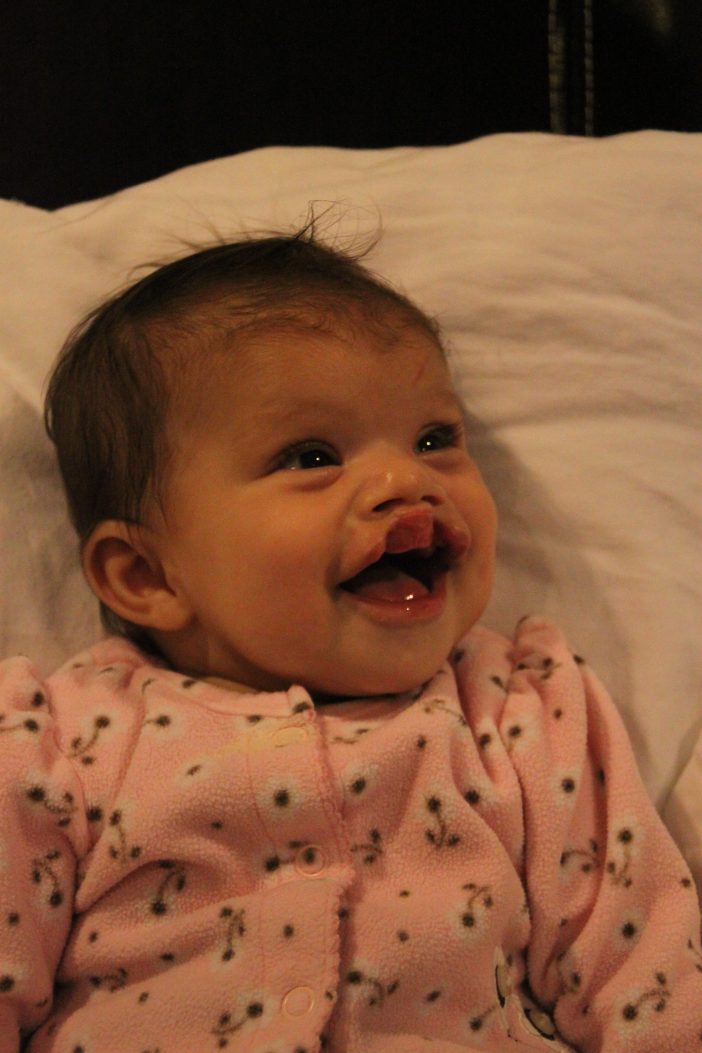 We decided we really couldn't make that decision officially until she had her surgery.  Her first lip surgery she was 10 months old.  The whole time we called her both.  We have discussed double middle naming her.  We LOVE her given name and we love the meaning it has with her birth parents (who LOVED the name) – but her name to us was Ruby.  We discussed double middle naming her, but a bunch of people said that is mean to do to a kid, apparently it will be a pain in the butt for paperwork as she gets older and God forbid she grow up and want to hyphenate her name when she gets married.
We've tried combining her names for a sweet nickname – but it always gets shortened.  So we have decided to let the kid just name herself.  The joke is that she is going to rebel and on the first day of kindergarten she is gonna insist her name is Bridget.  I really hope not, but it would totally be my fault if she did so I will have to live with it.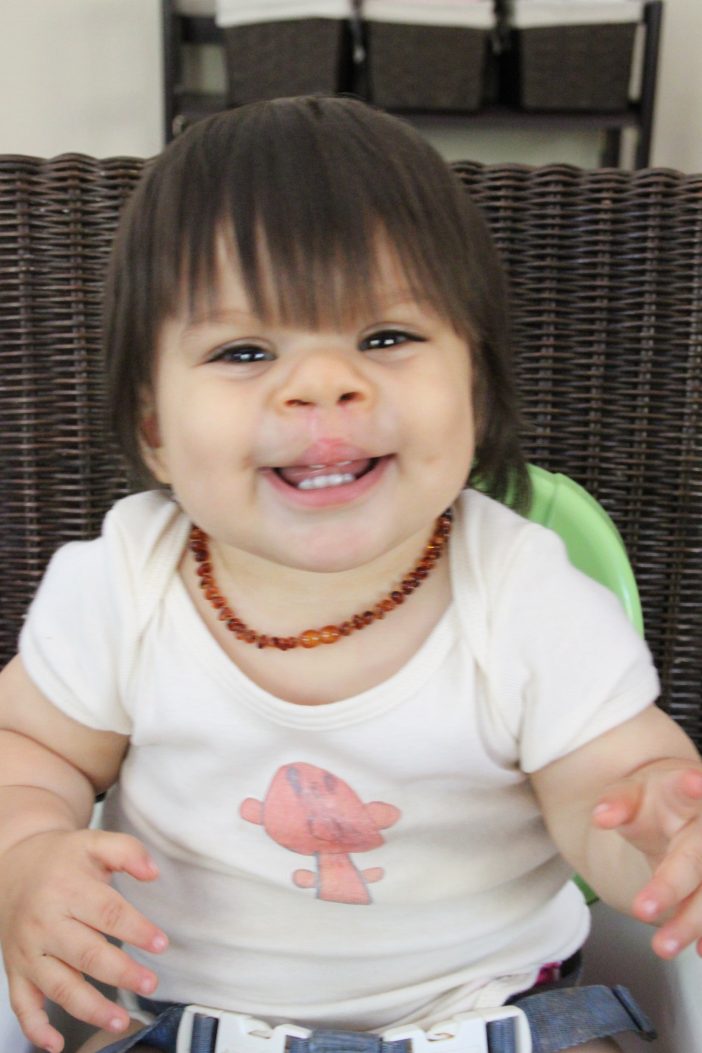 For now, there are four names she will respond to "Ruby" "Roo", as well as her full name "C" and the shortened version of that name (I am sorry I don't give out their names, but I hope you understand) – she will point to herself when you say "Where is Ruby?" or "Where is C?" and so on – she honestly isn't confused, but everyone else is, and I am really sorry for that.
So here is the deal – I kinda wrote this letter for reference for friends and family for when they say "Sooo, like for real what is her name? I don't know what to call her."
So here is how it works for us – at school, church, the doctor's offices, when meeting new people, etc – we introduce her as her legal name "C" because that is her name, it is what is on all her paperwork, and she responds to it.
I have had a handful of people say "Why don't you adopt another girl and name her Ruby?"  Well I don't think "I really need another kid simply to name them" is enough of a reason to adopt again (that isn't to say we won't adopt again – but it won't be just to name them).  But the point is we feel THIS little girl is our "Ruby" – our sweet little 'semi precious' (OK – completely precious) Ruby Roo, her legal name is just her formal name – we'll keep it, and call her it, but to us, this little lady is our Ruby Roo.  I hope that makes sense.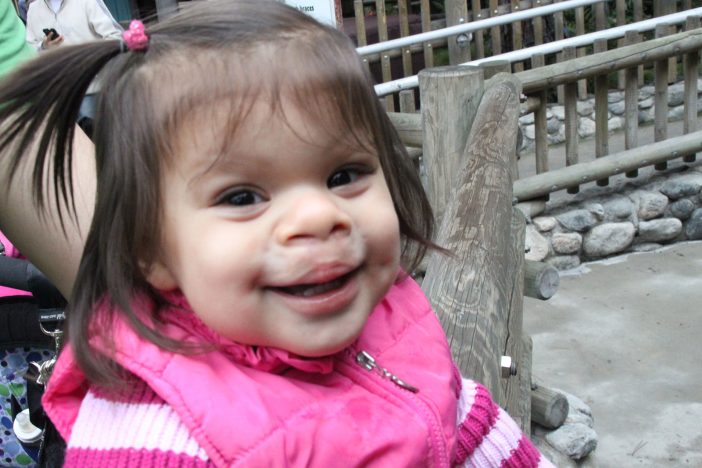 At home we sometimes call her C or the nickname for C – but more often than not we call her "Roo" – like a nickname, the same way we call our son "Bubs" and our oldest "Scout".  Nobody is confused by those nicknames – but because "Ruby" is a real name it is kind of confusing.  Our extended family and friends also call her Roo or Ruby, Grandma only calls her Ruby.  She refers to herself as "Woo Woo" or her own mispronunciation of her legal name.  Oddly enough, our fear that it would confuse her was for nothing – she totally gets it and she seems comfortable with her names.  Again, my sincerest apologies to those we have confused.
So here is the deal – I am writing this to share with folks who we have confused – but I am also writing this to caution future parents.  You can't just throw your favorite name at any kid and know it will stick.  I was convinced you could until our little C came along, but I was wrong.  Just keep that in mind when naming your kiddies!  It can be complicated!  Haha!