COCO Coloring Sheets – free printables!
Coloring pages for Coco fans! Awesome printable activity sheets to celebrate Dia de los Muertos. Free free to print any or all of these high resolution Coco coloring pages and activity sheets out of your home printer. Dia de los Muertos is a beautiful tradition for many families all over the world.
Coco brought that celebration to life in a way that captured many hearts for the first time. Coco taught us about loving our family here and beyond more authentically. Coco taught us to be authentic to our true selves and to love without limits. Thank you to Disney Pixar for sending over these free high resolution Coco printables. These printables can be used at home or at school! Enjoy!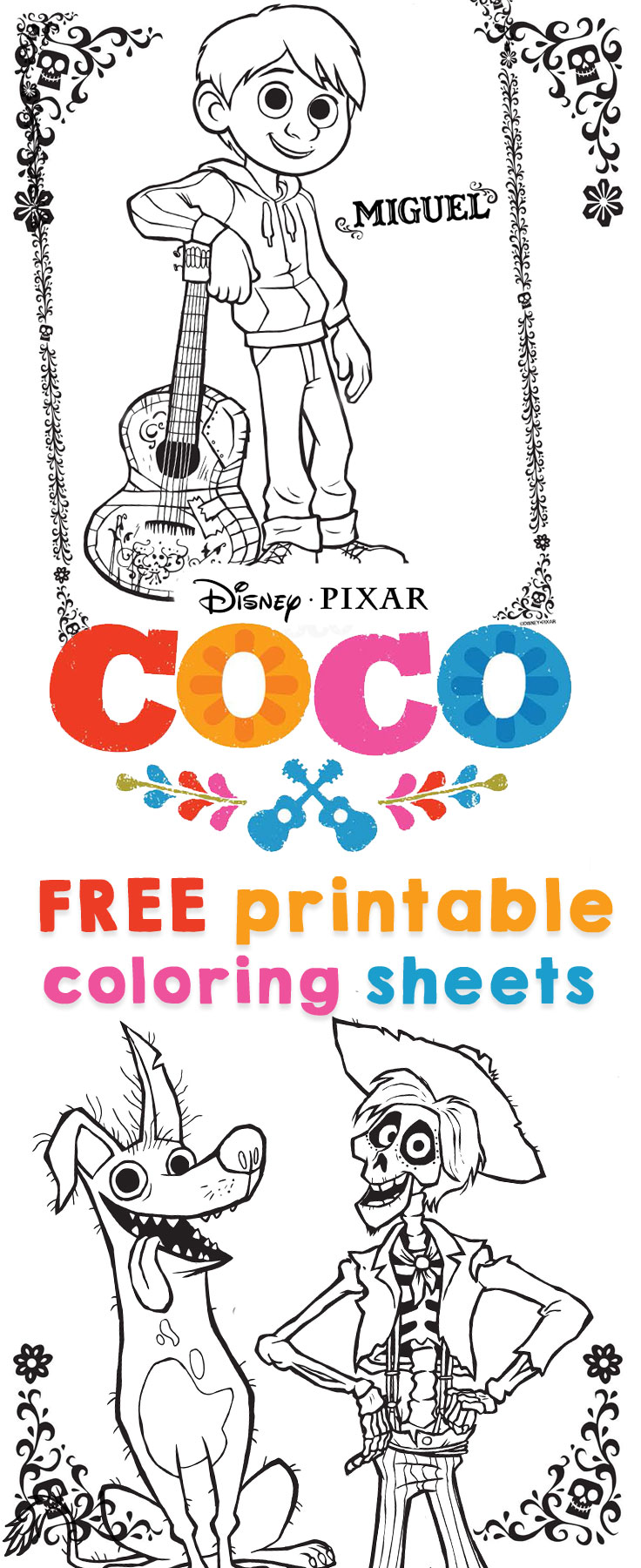 Disney Pixar's COCO opens in theaters on November 22, 2017. Our family loves how Disney Pixar often releases a movie on Thanksgiving day. It has become a fun family tradition to go see a family friendly film after celebrating a day with good food and those we love. I am excited that we have COCO coloring sheets and activity sheets that you can print from your home computer.
Miguel Printable Coloring Sheet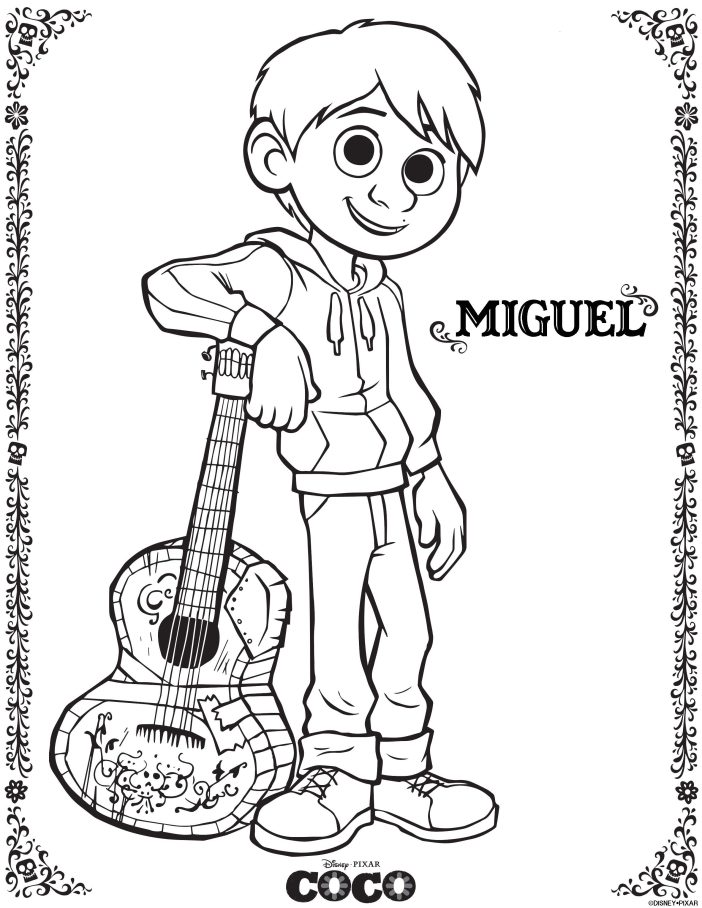 Printable coloring and activity sheets from Disney are a fun tradition in our house. We know that when these free COCO coloring sheets printables become available it means the movie is almost here! It is a fun, and budget friendly way to just build excitement in our house before the movie opens in theaters. After we have seen the movie, these activity sheets become an easy way to simply extend the fun. We love having a long list of free home printable activity sheets that we can access for play dates and rainy days. We often use COCO Coloring sheets printables as a free party activity as well. How cute would a COCO Birthday Party be?!
Dante Printable Coloring Sheet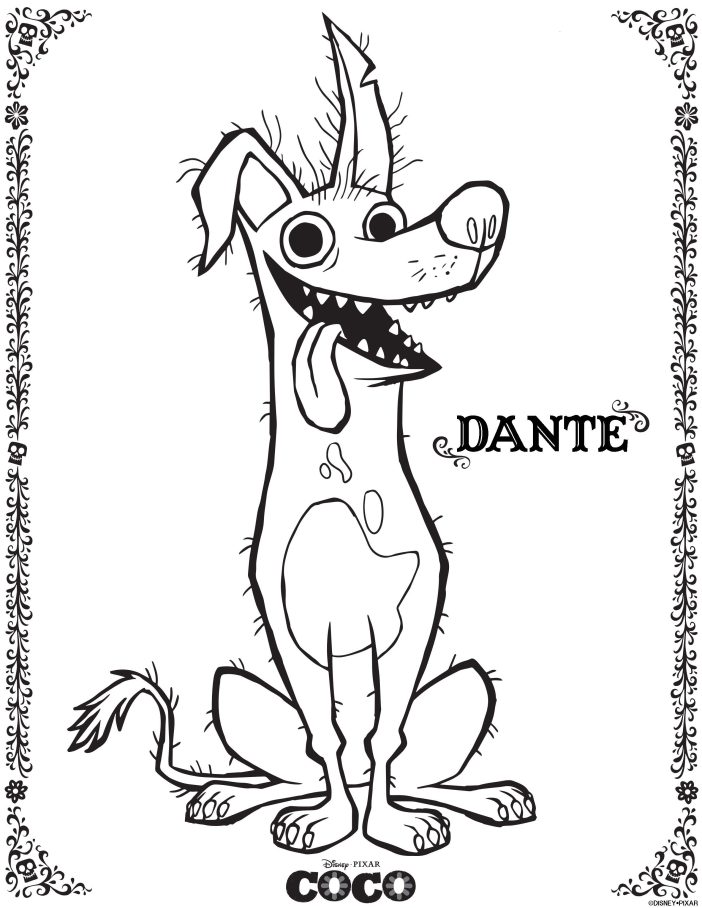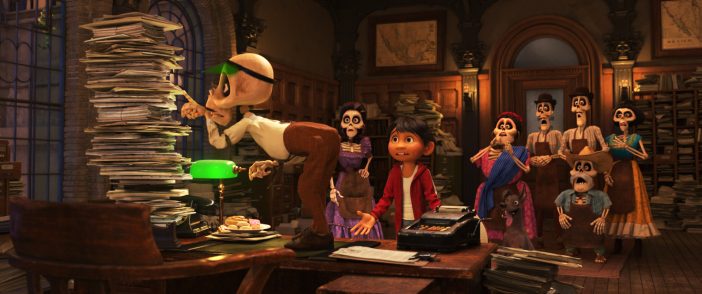 More COCO Coloring sheets
Dante Coloring Sheets
Hector Coloring Sheets
Ernesto de la Cruz Coloring Sheets
If you haven't heard of COCO yet, here is the official trailer….
"Despite his family's baffling generations-old ban on music, Miguel (voice of newcomer Anthony Gonzalez) dreams of becoming an accomplished musician like his idol, Ernesto de la Cruz (voice of Benjamin Bratt). Desperate to prove his talent, Miguel finds himself in the stunning and colorful Land of the Dead following a mysterious chain of events. Along the way, he meets charming trickster Hector (voice of Gael García Bernal), and together, they set off on an extraordinary journey to unlock the real story behind Miguel's family history."
Follow along on Social Media using the hashtag #PIXARCOCO
Find more information, games, and videos on the official COCO website. A huge thank you to Disney Pixar for allowing us to use and share these printable coloring and activity sheets with our readers. These images are all licensed by Disney Pixar and shared with permission.
Many readers may not know much about The Day of the Dead. I have included some information from Wikipedia below. Our children had many questions about this tradition after first seeing Coco and we loved researching together.
"The Day of the Dead (Spanish: Día de Muertos) is a Mexican holiday celebrated throughout Mexico, in particular the Central and South regions, and by people of Mexican heritage elsewhere. The multi-day holiday involves family and friends gathering to pray for and remember friends and family members who have died, and helping support their spiritual journey. In Mexican culture, death is viewed as a natural part of the human cycle. Mexicans view it not as a day of sadness but as a day of celebration because their loved ones awake and celebrate with them.[1] In 2008, the tradition was inscribed in the Representative List of the Intangible Cultural Heritage of Humanity by UNESCO.[2]
The holiday is sometimes called Día de los Muertos[3][4] in Anglophone countries, a back-translation of its original name, Día de Muertos. It is particularly celebrated in Mexico where the day is a public holiday. Prior to Spanish colonization in the 16th century, the celebration took place at the beginning of summer. Gradually, it was associated with October 31, November 1, and November 2 to coincide with the Western Christian triduum of Allhallowtide: All Saints' Eve, All Saints' Day, and All Souls' Day.[5][6] Traditions connected with the holiday include building private altars called ofrendas, honoring the deceased using calaveras, aztec marigolds, and the favorite foods and beverages of the departed, and visiting graves with these as gifts.[7] Visitors also leave possessions of the deceased at the graves.
Scholars trace the origins of the modern Mexican holiday to indigenous observances dating back hundreds of years and to an Aztec festival dedicated to the goddess Mictecacihuatl. It has become a national symbol and as such is taught (for educational purposes) in the nation's schools. Many families celebrate a traditional "All Saints' Day" associated with the Catholic Church.
Originally, the Day of the Dead as such was not celebrated in northern Mexico, where it was unknown until the 20th century because its indigenous people had different traditions. The people and the church rejected it as a day related to syncretizing pagan elements with Catholic Christianity. They held the traditional 'All Saints' Day' in the same way as other Christians in the world. There was limited Mesoamerican influence in this region, and relatively few indigenous inhabitants from the regions of Southern Mexico, where the holiday was celebrated. In the early 21st century in northern Mexico, Día de Muertos is observed because the Mexican government made it a national holiday based on educational policies from the 1960s; it has introduced this holiday as a unifying national tradition based on indigenous traditions."
Save
Save
Save
Save
Save
Save
Save