College Care Package Ideas
Disclosure: Highlights Along the Way is a participant in the Amazon Services LLC Associates Program, an affiliate advertising program designed to provide a means for sites to earn advertising fees by advertising and linking to amazon.com. This site uses affiliate links. Some samples were sent for consideration. We were not obligated to share.
With college just starting for many, loved ones are looking for ideas of what their students may need. College care packages are a tradition for friends, grandparents, aunts, uncles, and of course parents to send to their new college students. We've gathered some ideas for unique and classic college care package ideas. We've included fun and useful ideas to put in a college care mailer. Most of the items shared are small and ship easily. College students are typically very happy to know you were thinking of them. It doesn't matter as much what you send as much as it does that they know you were thinking of them.
What should you put in a college care package?
We like to include a box that is personalized when we send to our friends and family. A mix of useful and fun items is always best. While many items can be shipped directly to your college student, you may want to collect items and arrange in a box together. I feel like putting a box together adds that personal touch that college students may benefit from if they are feeling homesick. Below is a list complied of classic care package ideas as well as some things that you may have never thought of!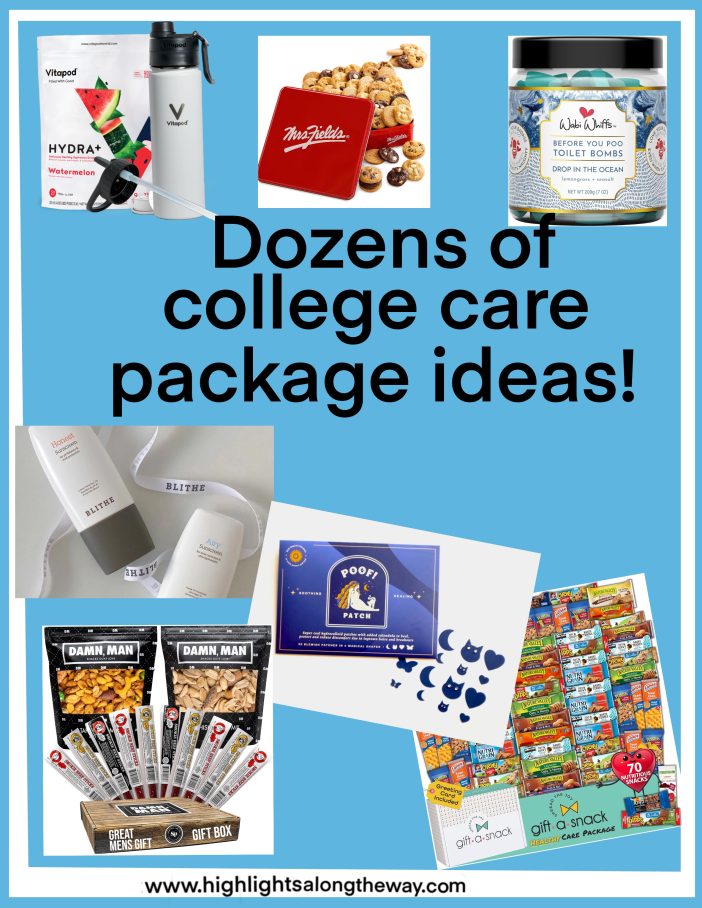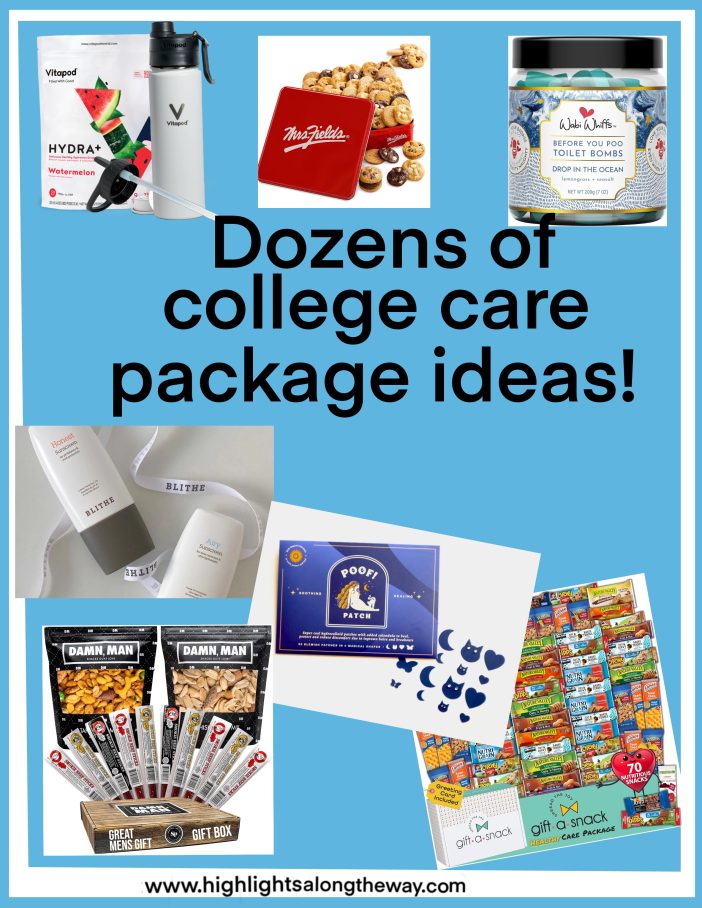 When should you send a college care package?
There is no wrong time to send a special gift to a college student. You can send a unique gift package to your favorite student at any time during the school year. The most popular times to send care packages are at the beginning of the year and during the holidays.
Fun themes for College Care Packages
Back to school is probably the most popular time to send a care package. You can also make a college 'boo basket' filled with candy, a Thanksgiving care package for kids that cannot fly home during the holidays, a winter holiday care package, birthday, or a 'get well soon' care package if your student is under the weather. There are so many themes based on holidays or time of year. Your college student will love that you themed out their package!
Ideas for College Care Packages
Start with one big treat! We think snacks or a water bottle with vitamins is a great option. We've shared some of our favorites below!
Vitapod – Every college student will want a water bottle. What is great about Vitapod is that it helps users get their vitamins in addition to hydration.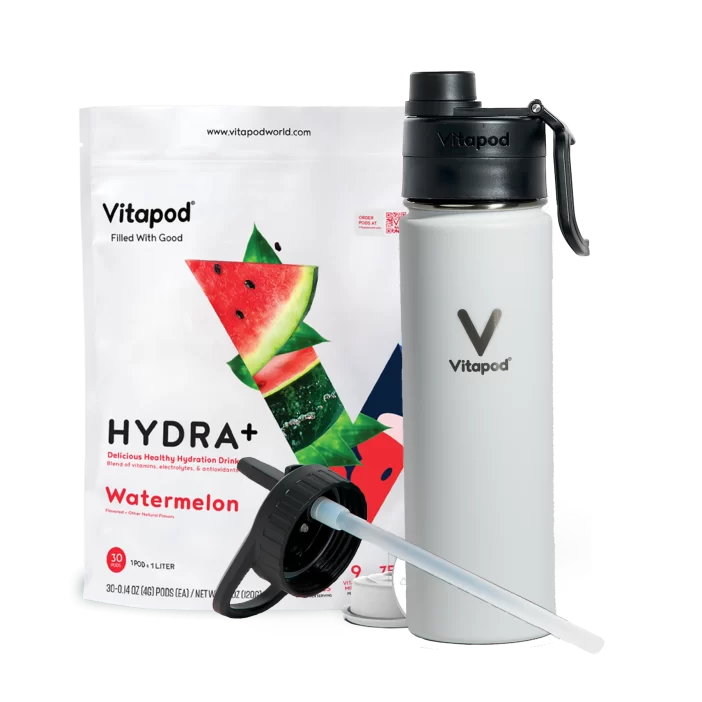 Damn, Man Gift Box Nuts and Jerky Gift Basket for Men, 12 Items – Beef Jerky Sticks and Unique Nut Flavors – Small Batch Gourmet Nuts Gift Basket with Jerky is Great Gift for Him. While this is definitely marketed towards men, my daughters and I were big fans as well.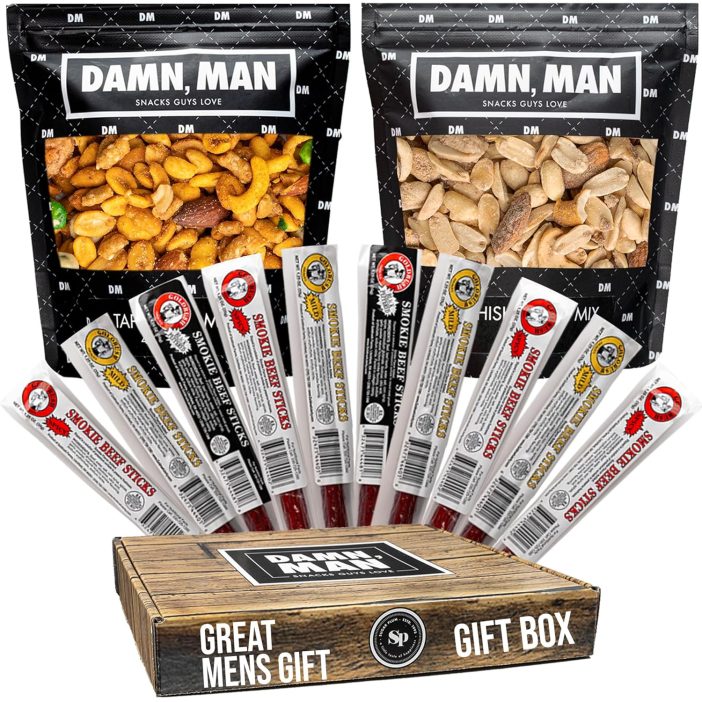 Mrs Fields Cookies – yum! One time two friends and I spent an afternoon baking cookies for another friend who had just left for college. One might argue that Mrs Fields might do a better job!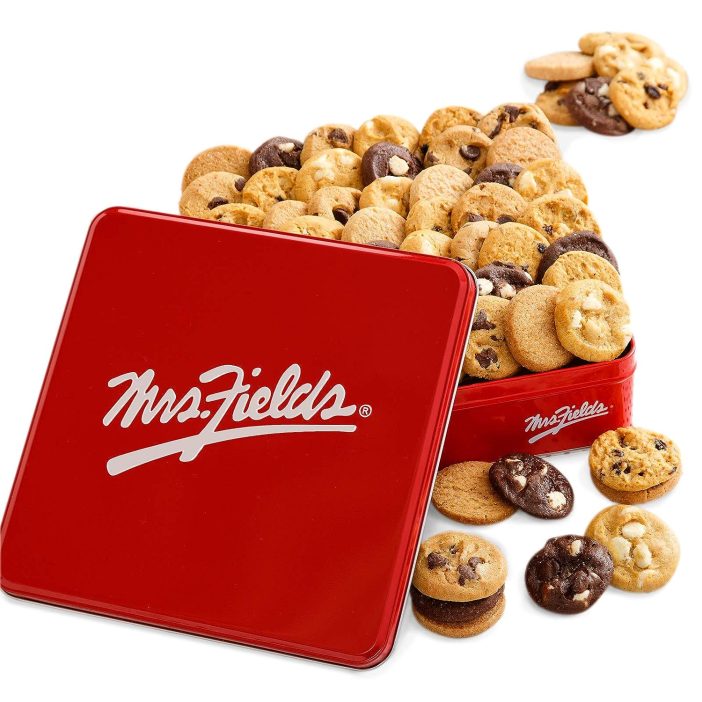 Snacks! Your college student needs snacks.
Tuna "Snack on the Go" kits with condiments and crackers
Chicken Salad "Snack on the Go" kits – no mess!
Tasty Bites – ready to Eat Indian Food
Sticky Rice – ready to eat
Gift of Snacks – huge box of snacks
Yes Cacao – Treats with benefits
Coffee – Starbucks Coffee Pods
Your College student needs cleaning supplies!
College students typically have a limited budget. Many times college students do not have transportation at college and driving to the store is a pain. Sending items to keep their dorm room clean and tidy will be helpful. Make sure to tuck in a couple cleaning items along with the fun and food you may have shared also.
Cleaning Wipes – Method
Cleaning Wipes – for devices
Your College Student Needs to take Care of themselves!
While kids can just grab a band aid or cough drop out of their family's cupboard, most don't have this stocked at school. Send them a few self care items in their care package also!
Cough Drops – Natural
Poof Patches Poof! Patch💙 Hydrocolloid Acne, Pimple, Ingrown Hair Healing Bandages with Calendula. Face/Body Decor, 4 Blue designs Kitty, Moon, Butterfly, Heart
Blithe Sunscreen (grab samples on their site!) – College students sometimes forget to buy necessities like sunscreen. Simple self care is so important, especially if your college student is an athlete!
Wabi Whiffs – Toilet bomb tablets might seem silly, but their roommates will thank you!
This list will continue to grow and will have specific products holiday celebrations. Share your favorite college care package idea in the comments!