Color By Number "Baby Yoda & Mandalorian" Reducing Fractions Printable
Disclosure: This printable is inspired by our family's favorite Disney+ series and is not licensed by Disney. This sight uses affiliate links.
Baby Yoda and The Mandalorian are here to make math a little more fun! Click and print the Baby Yoda and Mandalorian Fraction Fun "Color by Number" page. Simply reduce the fractions to reveal the color for each section. Reducing fractions can be challenging, but Mando and Grogu are here to save the day. A fun printable for school to celebrate Star Wars Day. Make sure to say "May the Fourth Be With You!". Math printables can be boring, we hope that Mando and Baby Yoda are great motivation to learn those fractions.

If you enjoy this free educational printable coloring sheet featuring Baby Yoda and Mando, make sure to check out our educational printable section featuring Stacey Abrams, Dr. Jill Biden, Amanda Gorman, Hamilton, Harriet Tubman, California Missions, and so many more! We also have 'just for fun' coloring sheets featuring Gabby's Dollhouse Coloring Sheets , We Can Be Heroes Coloring Sheets, Sharkboy and Lavagirl Coloring Sheets, American Girl Doll Coloring Sheets , Olaf Coloring Sheets, Coco Coloring Sheets , Trolls Coloring Sheets and so many more on our site!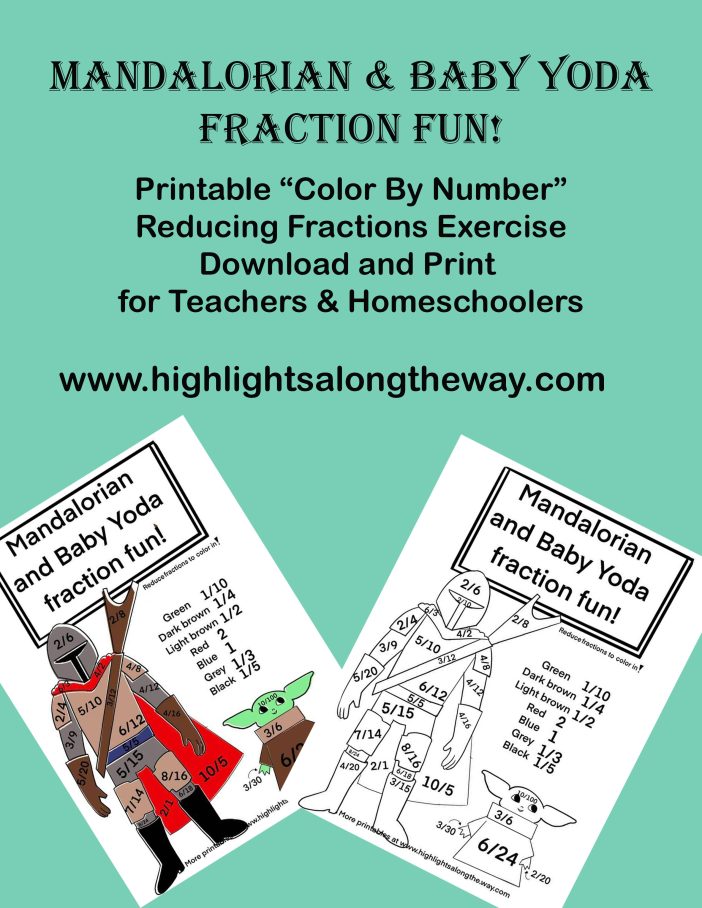 Teachers are welcome to share a direct link to this webpage to their students (pretty please do not just copy and share. I provide these for free, but traffic to my blog provides my money with a small income while I am virtual schooling my own three kiddos, I so appreciate sharing!). Thank you! Whether you are using these Baby Yoda and Mandalorian math sheets for "Star Wars Day" or just for every day, it is sure to be more fun than a regular math printable. We hope it brings a smile to your student's faces.
Color By Number Baby Yoda Reduce Fractions Printable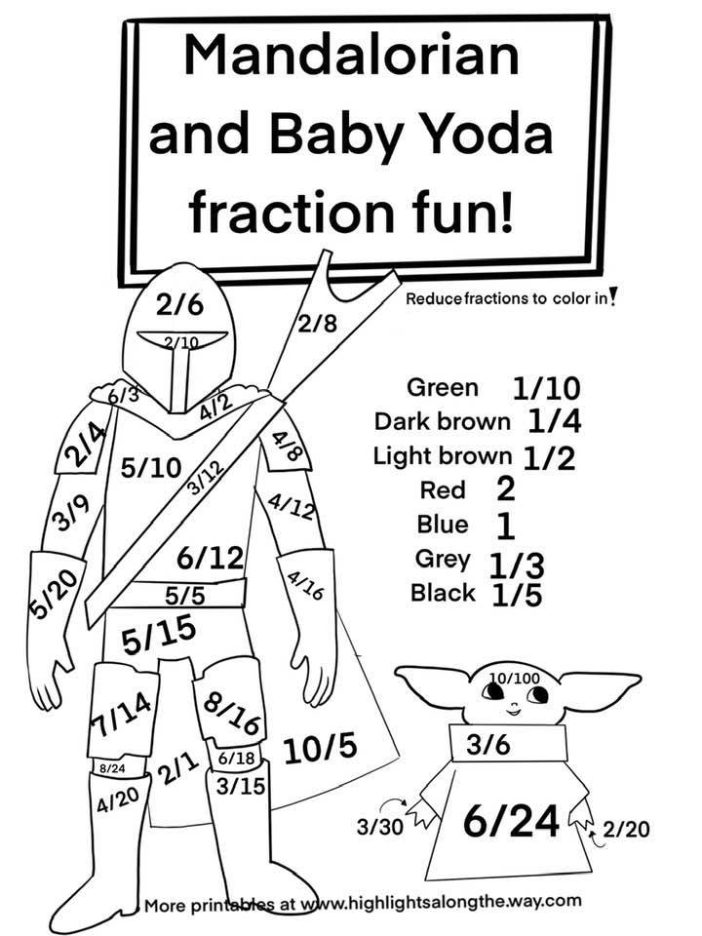 Printable Answer Sheet for Baby Yoda Color By Number Fraction Fun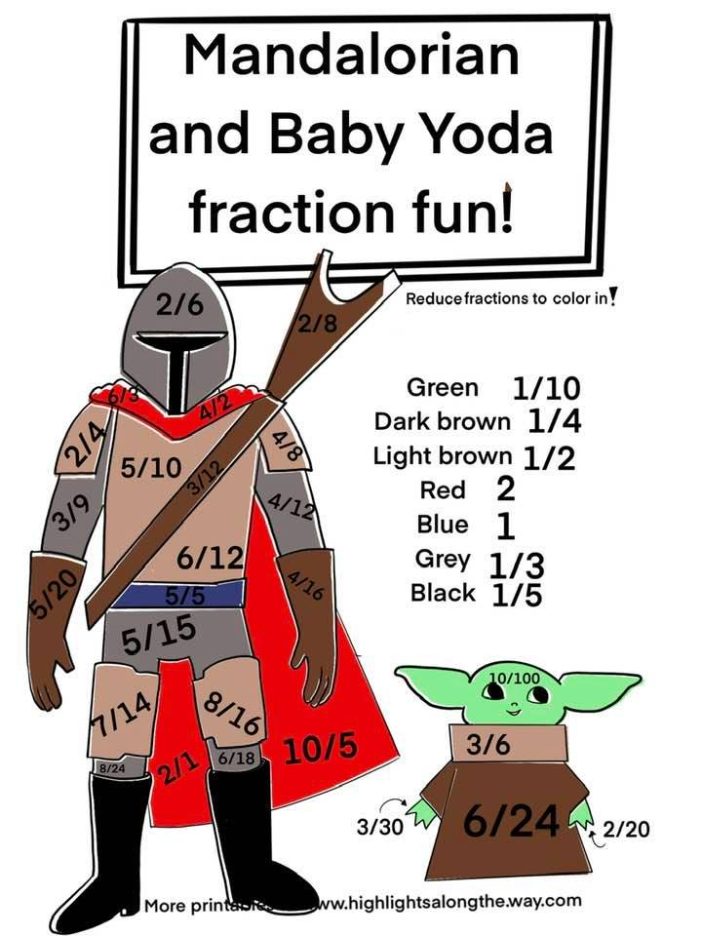 Thank you for stopping by Highlights Along the Way. Please check out our Printables page for literally hundreds more Broadway, Educational, TV, Disney, American Girl, Pop Culture, and other fun printable coloring and activity sheets!