Cranberry Salsa : Healthy Holiday Recipe (with a twist!)
Disclosure: Whole Foods Market Encinitas provided the ingredients for this recipe. All opinions are my own.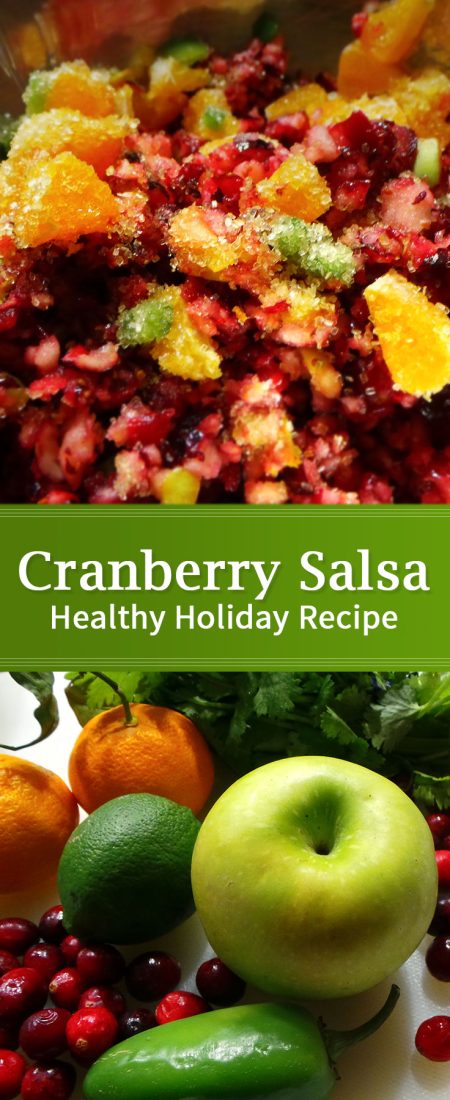 Cranberry Salsa is one of my favorite things to make for Thanksgiving and Christmas!  It is festive, delicious, and actually quite healthy!  A friend shared a similar recipe with me years ago and I have changed it up a bit over the years.  This recipe below is my absolute favorite – feel free to change out the type of apples or oranges, add in a little extra spice, whatever works for you!  This recipe takes about 20 minutes and is sure to be a hit!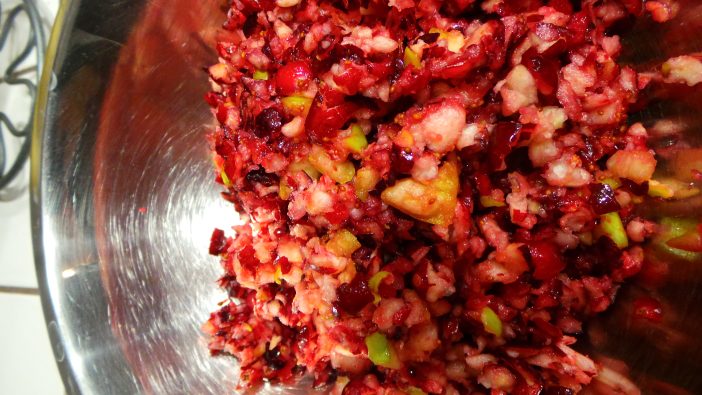 Ingredients
one bag fresh cranberries
two satsuma tangerines (this can really be any orange – but these are the BEST!) – also zest before peeling
Cilantro – about half a cup diced
1/2 jalapeno finely diced (I leave seeds out – if you like your salsa spicier you can use more jalapeno and also leave in seeds)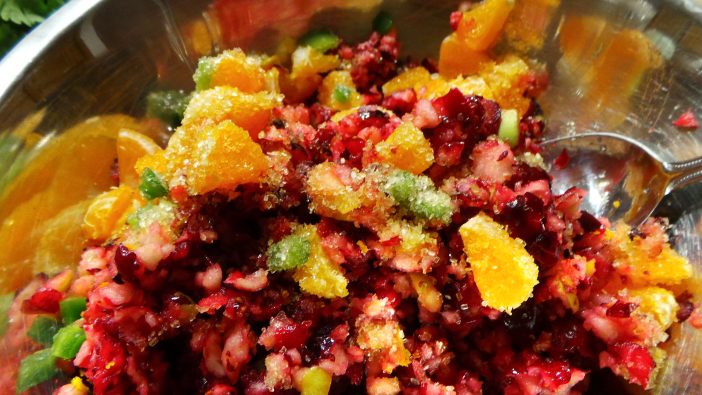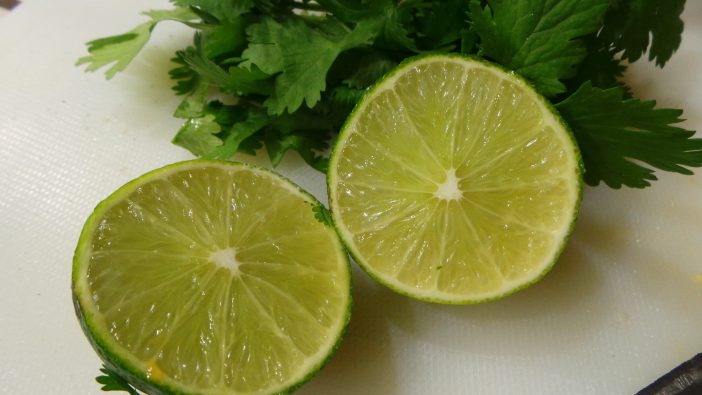 Directions
ROUGH chop cranberries and apple in a food processor (do not puree).
Combine the mixture with satsuma zest, sliced satsumas, diced jalapeno, and sugar.  Make sure to mix well and then let sit for 10 minutes for the sugar to soften the cranberries.
Add in the juice of one lime and a dash of salt (your preference, but I only do a tiny bit) – mix well
Fold in roughly chopped cilantro
Serve with chips or crackers – yum!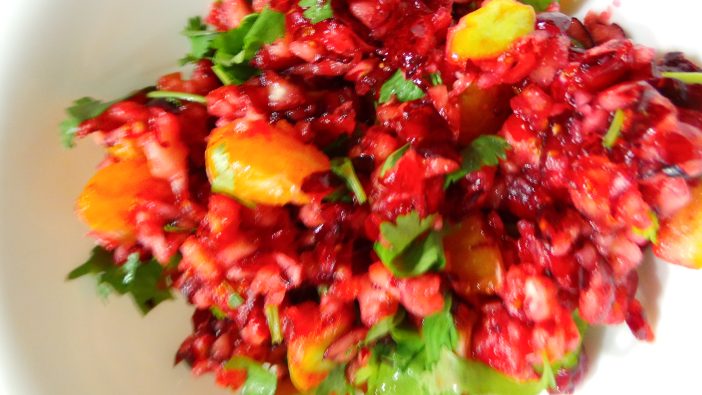 If you are looking for more fun, fresh, and healthy holiday recipes check out The Best Holiday Ever page over a Whole Foods Market!  If you are in North County San Diego you should check out the FREE Dressing Rehearsal at Whole Foods Market Encinitas for more fun and festive recipes and foods to fit every dietary need and preference.  If you like this Cranberry Salsa recipe I hope you will share with a friend!