Crock Pot Caramel Hot Cocoa Recipe
Disclosure: I received Werther's Baking Caramels as well as party supplies to facilitate our Werther's Baking Bash. Opinions are 100% my own.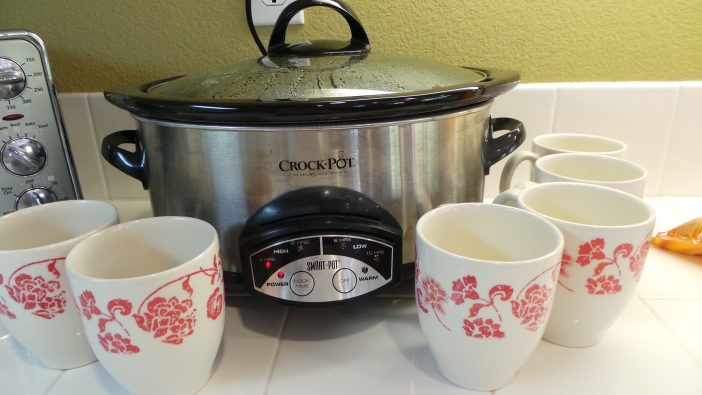 Hot Cocoa is one of our favorite treats on a chilly day, and a great addition to a holiday party.  I am loving all the Salted Caramel Chocolatey goodness you can get at stores, restaurants, and coffee shops this time of year – and I thought making it myself might be extra fun too!  I was super excited to host a Werther's Baking Bash a few days ago and we were sent several bags of Werther's Baking Caramels which dissolve quickly and are great in cooking and slow cookers.  Below is a simple Crock Pot Caramel Hot Cocoa Recipe that is sure to delight!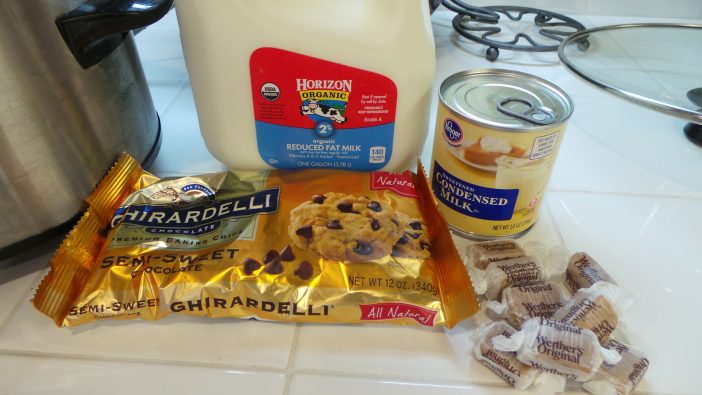 This is so delicious and super simple!  Enjoy responsibly! 😉
Crock Pot Caramel Hot Cocoa Recipe
half bag of semi sweet chocolate chips
one can sweetened condensed milk
8 (or more if you like) Werther's Baking Caramels
one package of hot cocoa powder mix
6 cups warm milk (warm milk prior to putting in the slow cooker)
dash of salt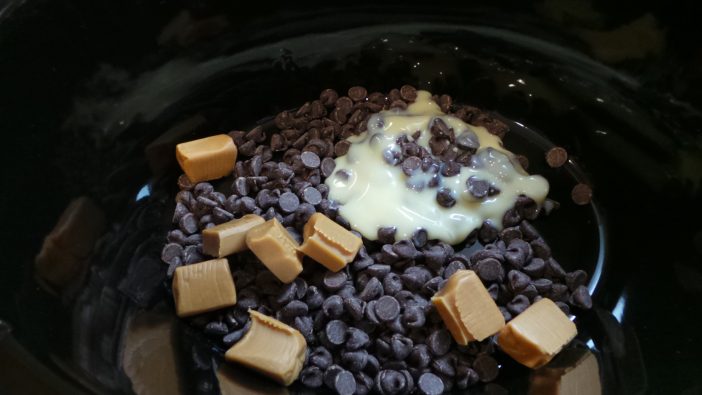 Follow to the next page to get the oh so simple directions…….
Directions
Put  chocolate chips, sweetened condensed milk, and Werther's Baking Caramels at the bottom of the crock pot and turn on "Warm".
Warm milk of your choice on the stove or microwave until warm (I put it in the microwave for about 2 minutes)
Pour warmed milk into the crock pot.
Stir
Add in one package of powdered cocoa mix and a dash of salt
Let it all melt through and completely warm.
Serve with whipped cream or marshmallows!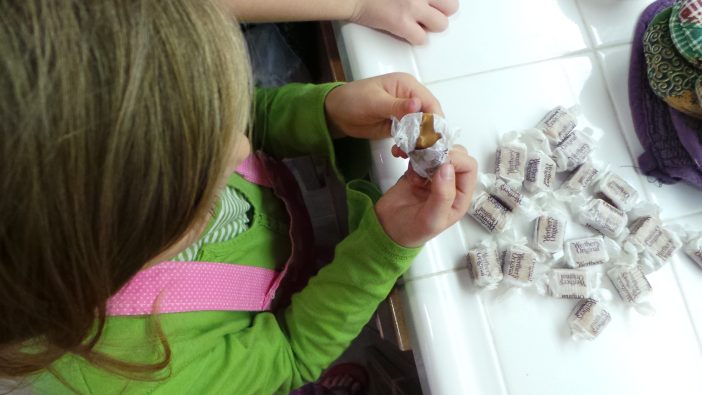 For our family the above amount is just right – for a larger party we doubled the amount.  I personally used 2% milk – but any milk will do, just depends on your preference.  We use a Crock Pot, but any slow cooker will do!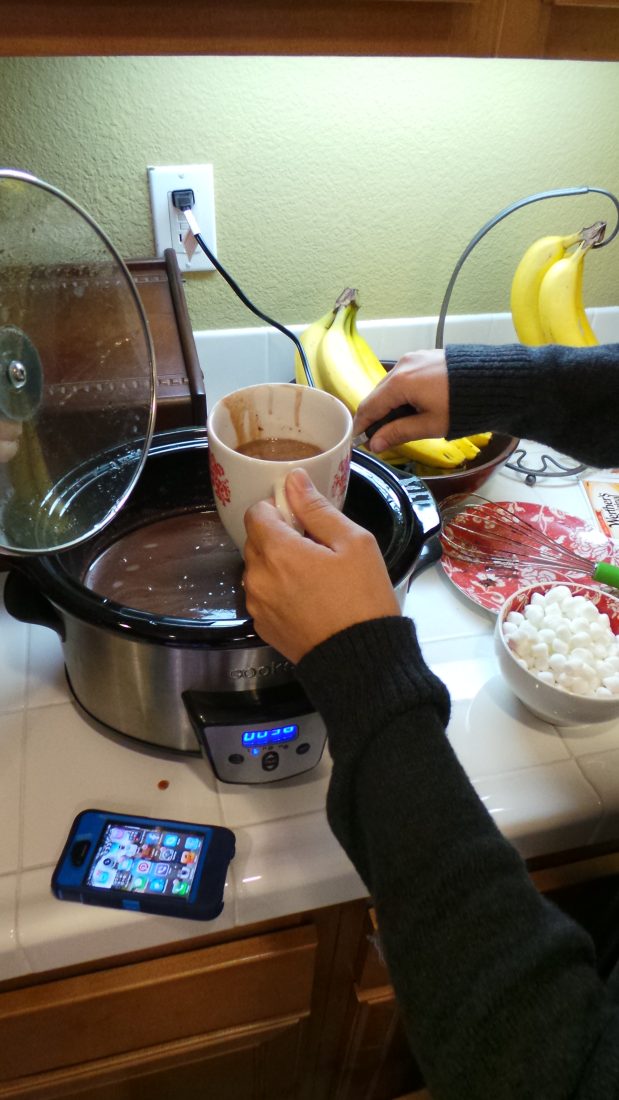 Enjoy alongside a Pumpkin Caramel Cheesecake Cupcake!  <—- best. recipe. ever.