Croods FREE Printable Valentine's Day Cards
Valentine's Day is just around the corner, and in honor "The Croods 2" coming to DVD we have everything you need to get you through the holiday! Valentine's Day is a fun day for kids to pass out candy and treats. Didn't get your cards to pass out this year yet? Well don't freak out! We have fun Croods themed Valentine's Day cards you can simply click and print from home.
Would you like more "Print from Home" Valentine's options? We have a big list of Printable Valentine's Day cards featuring everyone from Baymax to Yoda.
The Croods: A New Age Synopsis
The first prehistoric family is ready for another rocking adventure! The Croods have survived fanged beasts, natural disasters, and even young love, but now they must face their biggest challenge yet: another family! In search of a new home, the Croods discover a walled-in paradise created by the sophisticated Betterman family (emphasis on the "better"). As they try to coexist, the differences between the two families escalate into a full-blown feud, but when a new threat forces both families to embark on an epic adventure, they must all learn to work together…or they'll all go extinct!
THE CROODS PRINTABLE VALENTINES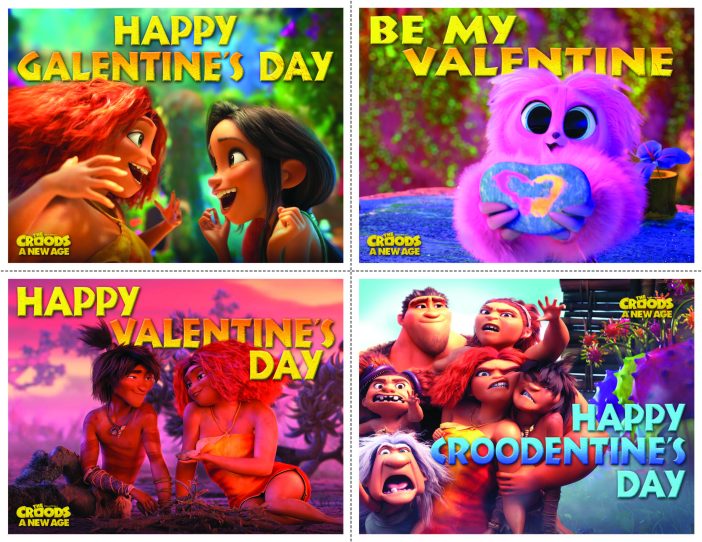 Thank you to Universal for sending us these free printables to share with our audience!