Fun facts about Ralph Breaks the Internet; meet the artists behind the scenes!
Disclosure: Thank you to Disney for hosting our trip. Opinions are always my own.
We are less than a month away from Ralph Breaks the Internet hitting theaters!  I will actually be in Los Angeles again for the red carpet premiere (more on that later), but for now, I am thrilled to share more about my experience at the Ralph Breaks the Internet Press Day.  I will be sharing highlights from presentations by the Story team as well as the artists that developed the Web's wide world and the unique characters that inhabit it.  As one might expect, the imagination behind the Wreck it Ralph sequel is magical.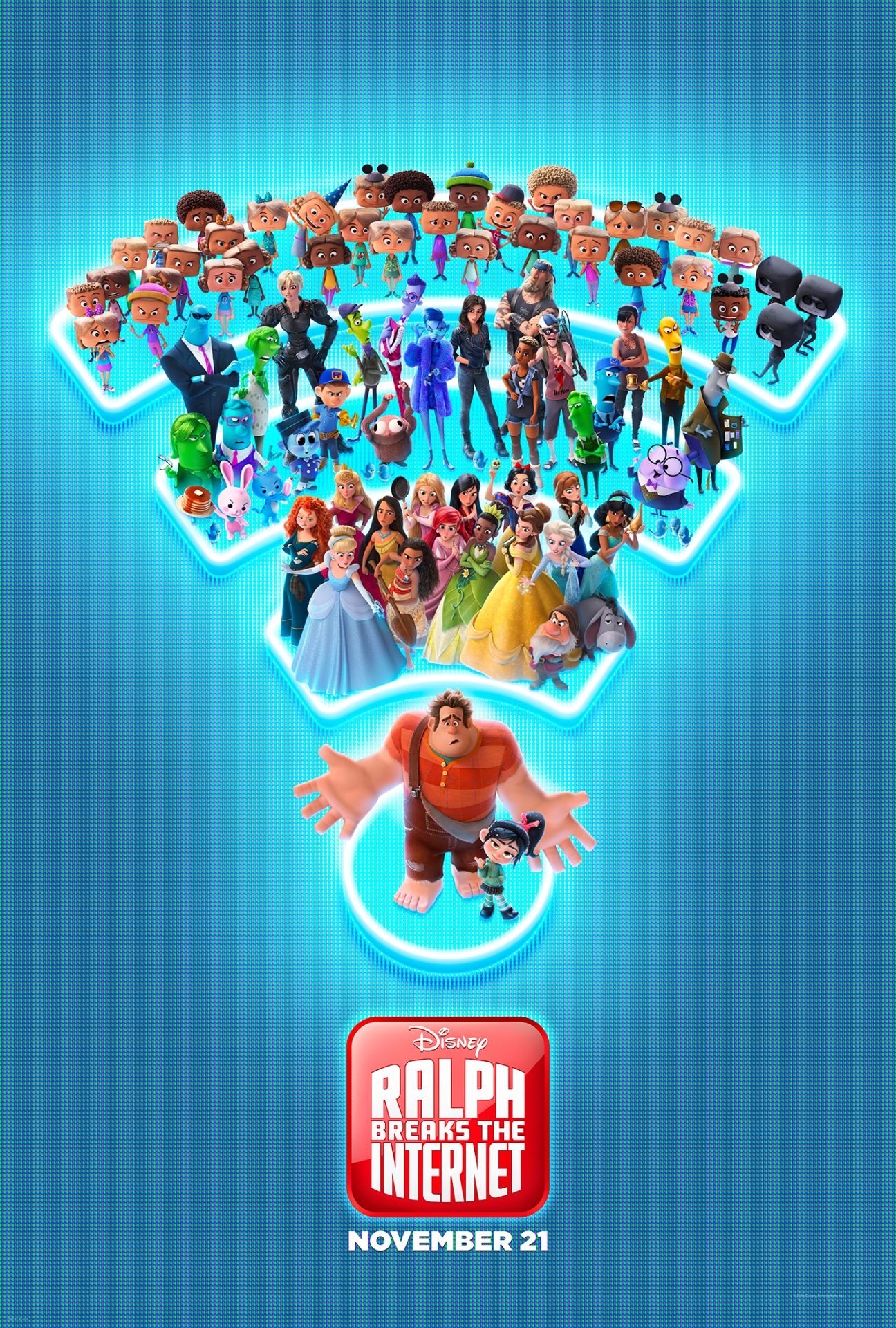 Those that know me well, know that listening to animators and filmmakers speak about what goes into a movie is 100% my favorite part of this gig.  I can take or leave celebrities, set visits, and even red carpets; but listening to creators talk about creating? All the feels. This is my jam. If you are interested in working in the field of animation, like I was as a child, I hope you will find these behind the scenes presentations as exciting and as informative as I did!
STORY DOWNLOAD
First, we sat in and listened to "Story Download" where Josie Trinidad (Head of Story), Jason Hand (Story Artist), and Natalie Nourigat (Story Artist) shared about what the story team is and their role in the film.  The story team was a large part of the developing of Ralph and Vanellope's newest adventure. We learned a little bit about what Story Artists do at Walt Disney Animation.  Story artist's work is in many ways the starting off point for the whole movie. This team of artists draw the first visions of scenes from the script.  During the presentation they shared early art work and even drew right there to show how they work.
Fun Facts:
Ralph Breaks the Internet had a total of 283,839 Storyboards drawn!
The film's team consisted of 15 Story artists.
While over 150 total sequences were done by the Story team, only 45 made it into the final film. Over 100 were tossed!
Watching these three in their element gives me an even deeper appreciation for the art form of Animation.  Here are some fun facts about the story artists that took the time to share with us.
JOSIE TRINIDAD (Co-Head of Story) Trinidad joined Disney in 2004 as a story apprentice. Once she completed training, she was hired as a story artist. Her Disney credits include 2016's Oscar®-winning feature "Zootopia" as co-head of story, 2012's arcade-game-hopping "Wreck-It Ralph," WDAS's 2010 adventure "Tangled," 2009's feature film "The Princess and the Frog," and shorts "How to Hook Up Your Home Theater" and "The Ballad of Nessie." Before Trinidad joined the Disney team, she worked as an illustrator for toy company MGA Entertainment, as well as Klasky Csupo on animated commercials. She was inspired to pursue animation as a career at age 8 while watching "Robin Hood" on VHS.
JASON HAND (Story Supervisor) works as the lead storyboard artist, collaborating with directors, writers and story team to create and workshop sequences and help visualize the film. Hand joined Walt Disney Animation Studios in 2005 as a layout artist, later joining the story department. His credits include "The Princess and the Frog" (2009), "Big Hero 6" (2014), "Zootopia" (2016) and "Moana" (2016). Prior to joining Disney, Hand worked for the visual effects studio Dream Quest Images. Inspired by Chuck Jones' cartoons, featuring Bugs Bunny, Daffy, Coyote and Road Runner and Pepe Le Pew, Hand decided he wanted to pursue a career in animation at age 8 when his dad took him to see a re-release of "The Jungle Book."
NATALIE NOURIGAT (Story Artist) takes part in story-room discussions alongside the directors and writers, brainstorming story solutions and drawing storyboards to help visualize the script. Nourigat joined Walt Disney Animation Studios in 2015 as a story apprentice, completing a year-long training program. "Ralph Breaks the Internet" marks her first Disney film. Prior to joining Disney, Nourigat was a comic book creator in Portland, Ore.
THE WEB'S WIDE WORLD
After hearing from the Story team, we moved on to hear about how the environments for Ralph Breaks the Internet was created.  Three more Disney artists shared about how they created "The Web's Wide World". Matthias Lechner (Art Director, environments), Larry Wu (Head of Environments) and Ernie Petti (Technical Supervisor) talk about their process of turning the abstract concept of the internet into a complex, thriving metropolis.
Most of the film takes place within the Internet.  Because the Internet is not really a place on Earth, the artists really had to great creative to make it believable.
Fun Facts how Environments were Created for Ralph Breaks the Internet:
Artists visit 1 Wilshire for inspiration.
Structures are meant to look as much like buildings as they do like computer hardware.
The outside of Oh My Disney Site pays homage to Disneyland, the Princess' room is inspired by the Disneyland Dream Suite.
There are pieces of other films used in Ralph 2. Environments were repurposed from Wreck it Ralph, Zootopia, Big Hero 6, Tangled, and Bolt.
There are 150 Master sets (environments) in Ralph Breaks the Internet.
This is a little more about the three presenters we had. These are just a few of the artists behind the environments that make Disney movies come to life.
ERNEST PETTI (Technical Supervisor) interfaced with all of the production departments to determine the technical challenges that needed to be solved to accomplish the vision of movie.  He served in a similar capacity for Walt Disney Animation Studios' 2016 Oscar®-winning feature "Zootopia."Credits include 2014's Oscar®-winning feature "Big Hero 6," as well as "Wreck-It Ralph" (2012), "Tangled" (2010), "Bolt" (2008), "Meet the Robinsons" (2007) and "Chicken Little" (2005). Prior to coming to Disney, Petti worked as a software engineer at aerospace company Rockwell Collins in Cedar Rapids, Ia.
LARRY WU (Head of Environments) oversees the creation of the worlds in the film, ensuring that the environments reflect art direction and the needs of the story. Wu joined Walt Disney Animation Studios in 2004 as a look development artist. His credits include "Bolt" (2008), "Tangled" (2010), "Wreck-It Ralph" (2012), the Oscar®-winning films "Frozen" (2013) and "Big Hero 6" (2014), and "Moana" (2016). Before coming to Disney, Wu worked on 2004's sci-fi film "Sky Captain and the World of Tomorrow." Although Wu was always interested in animation, he didn't decide till his last year in college to pursue it as a career. He attended the University of California at Berkeley, double majoring in molecular and cell biology and fine art, later attending Art Center in Pasadena as an illustration major.
MATTHIAS LECHNER (Art Director of Environments) collaborated to define the style of the film's environments and sets, supervising the art department and providing artistic guidance within the design team, environment modeling and the environment look department. He previously served in the same role for Walt Disney Animation Studios' 2016 Oscar® winner "Zootopia." Prior to joining Disney, Lechner served as art director and/or production designer on a host of projects, including "Escape from Planet Earth" for Rainmaker Entertainment, "Laura's Star and the Dreammonsters" for Thilo Graf Rothkirch's Cartoon Films for Warner Bros. in Berlin, Germany, and "A Fish Tale" for A-Film in Denmark. He began his career as a background painter. His love of Disney animation was also sparked by "The Jungle Book" as a child.
POPULATING THE INTERNET
Last, we sat down with Cory Loftis (Production Designer), Dave Komorowski (Head of Characters and Technical Animation), Renato dos Anjos (Head of Animation) and Moe El-Ali (Crowds' Supervisor) explore the process of creating the inhabitants of the internet, from the "Netizens" to the "Net Users".  These characters are so fun and it was exciting to see how much went into making them unique and relatable at the same time.  On a personal note, Netizens are probably my favorite characters to come out of Disney to date.
The concept of Netizens and Net Users is a bit confusing, here are some fun facts to hopefully make it clearer….
To break it down, we are Net Users and Netizens are those who are interacting with us when we search something on the Internet.
Netizens look like little people too, but they are really the programs that help out at various websites and apps. We watched a video of a Net User (Human) search for 'Tacos" on a site similar to "Yelp".  A Netizen then showed up instantaniously to help the Net User with what they need.
In my humble opion, the coolest Netizen runs the Search Console, his name is KnowsMore.
More on KnowsMore, he has hand drawn animated eyes. The rest of the film is animated with computers.
Ralph Breaks the Internet has 434 characters (for comparison, Bolt had less than 60).
From those 434 characters, there are actually 6752 variants meaning the character is technically the same but clothing or hair is different.
The coolest Netizen is sure to be your favorite – her name is YESSS.
Yes, YESSS has 3 s' in her name, don't forget it.
YESSS has more variants in her hair, clothing, and accessories than any Disney character to date.
It is incredible to see how the team outdid themselves.  No other Disney movie (or any animated film for that matter) has ever had so many characters. "Ralph Breaks the Internet" will go in the books as Walt Disney Animation Studio's most ambitious film to date in terms of characters by far.  Here is a little background about each animator that took the time to speak with us about how they populated the Internet!
CORY LOFTIS (Production Designer) joined Walt Disney Animation Studios in 2011 as a visual development artist for 2012's Oscar®-nominated "Wreck-It Ralph." Loftis also contributed to the 2013 Oscar winner "Frozen," and served as art director of characters for WDAS' 2016 Oscar®-winning feature "Zootopia."
DAVE K. KOMOROWSKI (Head of Characters) is responsible for the production of all characters from art to final frame. His role oversees each stage—modeling, look development, rigging, simulation and technical animation—maintaining the artistic integrity of each character. Komorowski served as character CG supervisor for Walt Disney Animation Studios' 2016 Oscar®-winning feature "Zootopia."
Komorowski joined Disney in 2003 as a modeler/rigger in the Florida studio. Prior to joining Disney, Komorowski was an animation instructor at Atlanta College of the Arts (now SCAD), and served as a modeler/sculptor/rigger at Fathom Studios. He created animations and graphics for multimedia training for General Electric, and created props for corporate events.
A lifelong fan of animation and visual effects, Komorowski was inspired by Disney classics like "Pete's Dragon" and "Fox and the Hound." While he was in school, both "Jurassic Park" and "Toy Story" were released, inspiring Komorowski to pursue a career in CG.
MOE EL-ALI (Crowds Supervisor) El-Ali joined Disney during production of "Wreck-It Ralph"—instantly drawn to the film's concept, lead performers John C. Reilly and Sarah Silverman, and director Rich Moore. He went on to work on the Oscar®-winning films "Frozen" (2013) and "Zootopia" (2016), as well as "Moana" (2016).
Previously, El-Ali worked for Australian film director George Miller on both "Happy Feet" films at Animal Logic and Dr. D studios. El-Ali also worked at Team Bondi on the action-adventure video game "L.A. Noir."
El-Ali attended Sydney University in Australia, earning a computer science degree with a minor in mathematics, as well as a film and animation post-graduate diploma.
RENATO DOS ANJOS (Co-Head of Animation) oversees character animation, working with a team of animators to realize the directors' vision for each character's personality. He collaborates with other departments as each character is designed and built to ensure they meet all animation needs.
Dos Anjos joined Disney in July 2007. He served as head of animation on the studio's 2008 animated feature "Bolt," as well as on the multiple Emmy® Award-winning 2009 holiday TV special "Prep & Landing." He served in the same capacity for 2012's arcade-game-hopping feature "Wreck-It Ralph," and 2016's Oscar®-winning feature "Zootopia."
During the course of his 28 years in animation, dos Anjos has worked on more than 100 television commercials and numerous animated features.
I am so thankful to every Disney artist who took the time to sit down with us! Make sure to check out our post about the inspiration and more behind Ralph Breaks the Internet.  This post also has awesome pictures from inside Disney Animation Studios in Burbank and it is sure to inspire any Disney fan!
A big thank you to everyone at Disney who allowed me to be a part of this behind the scenes look. I can't wait to share more as soon as I am allowed so make sure to come back! Photos are all by Disney and used with permission.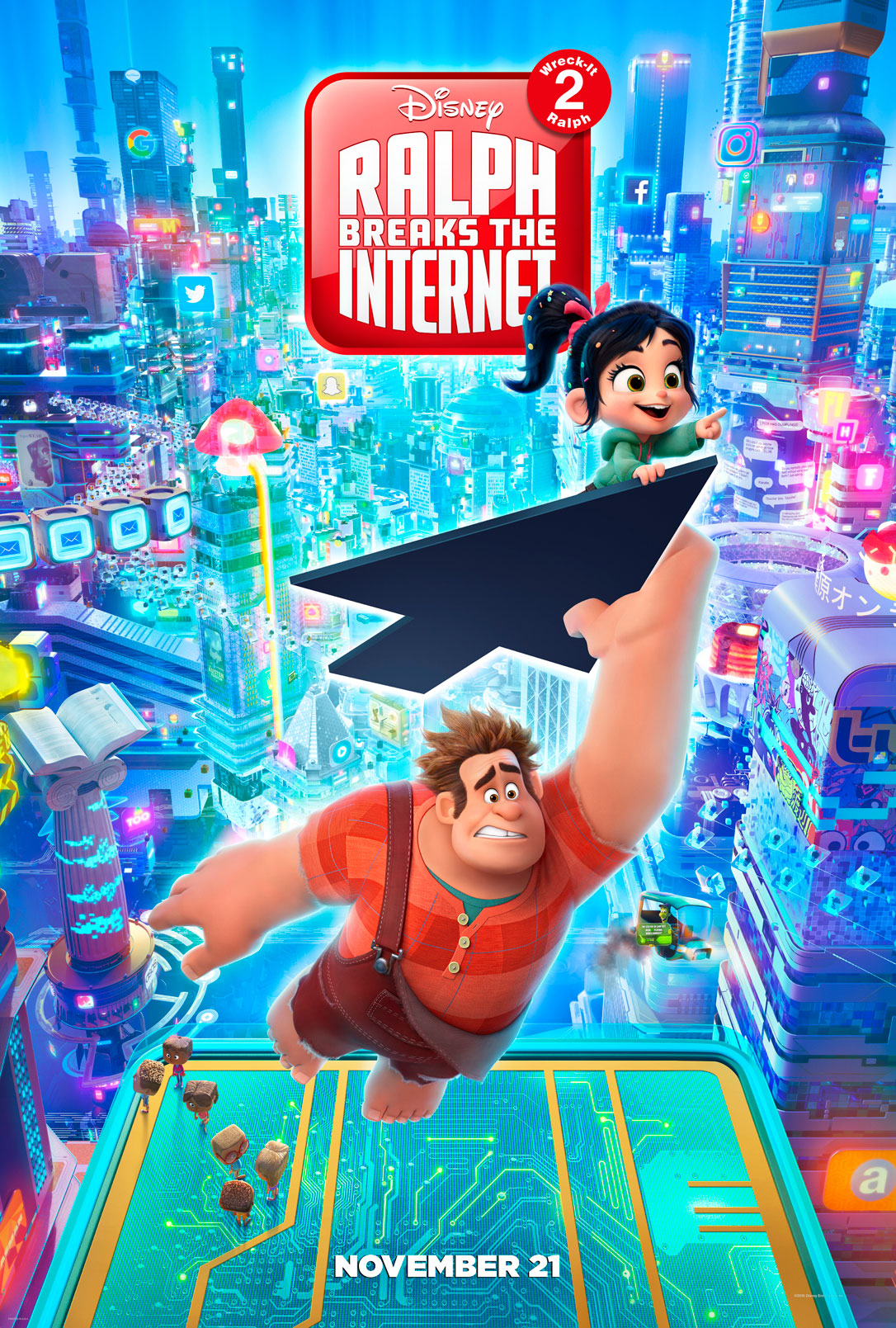 Wreck it Ralph opens in theaters November 21, 2019 – just in time for a movie after Thanksgiving dinner! You can bet our family will be in theaters opening weekend!