Disney's Planes Printable Activity Sheets
Who here is excited about Disney's Planes?  My son is! Planes is from the amazing creators of Cars.  Cars is a classic in our house so we are ridiculously excited to see the Cars family expand.  Disney recently sent over some fun activity sheets that we are allowed to share with our readers.
While I do not know much about the movie Disney Planes yet, I of course plan on sharing more as it becomes available.
We have really enjoyed these free printables and games!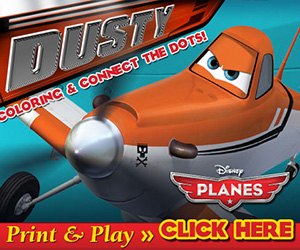 Update!  I hope that you are still enjoying these fun printables.  Here are some other fun Printables from Planes!- Here is our review of the movie Planes. You can also see some great clips here….. Strut Jetstream , Dusty Meets El Chupacabra, and more in the sidebar!