Disney Virtual Reality – Ralph Breaks VR!
Disclosure: Thank you to Walt Disney Studios for hosting #RalphBreaksTheInternetEvent - all opinions are my own.
While in Los Angeles for the Ralph Breaks the Internet Event, our group visited Void VR.  While there we experienced the brand new Ralph Breaks the Internet VR experience before anyone else.  We also enjoyed a quick drawing lesson with legendary Disney animator Mark Henn.  It was such a fun day, here are the highlights!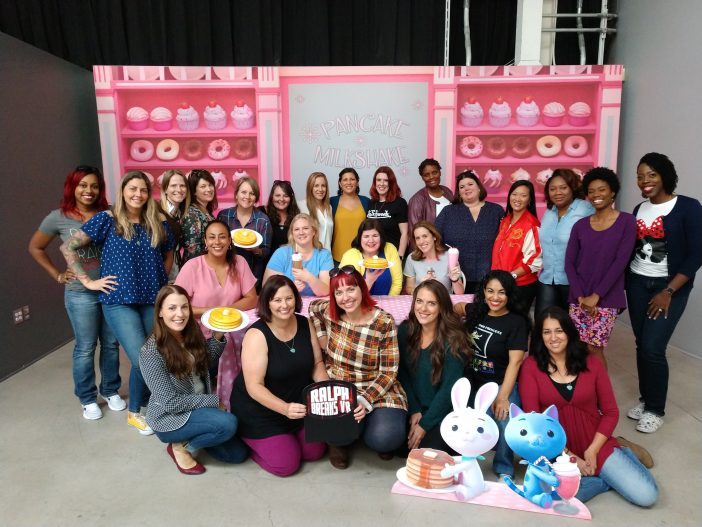 Virtual Reality is fairly new to me.  We spoke with the team that put together a brand new Disney VR experience that is fun and exciting for the whole family.  Our group was able to be some of the first to play the game. Void VR was unlike anything I had ever experienced before and I truly felt like I was in the movie! Ralph Breaks VR officially opens on November 21st, the same day as the movie!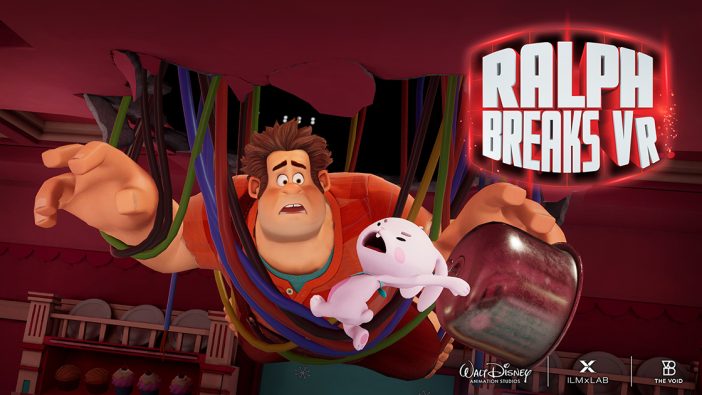 Grab 3 of your favorite people, because this game needs a team of four. Guests will break into the internet with Wreck-It Ralph and Vanellope von Schweetz disguised as characters from the film called "Netizens". Ralph Breaks VR introduces two brand new locations, Dunderdome and Pancake Milkshake Diner, and a new antagonist, B.E.V. voiced by writer Pamela Ribon, which stands for "Built to Eradicate Viruses."
Please enjoy this incredible photo of me looking extra cool…..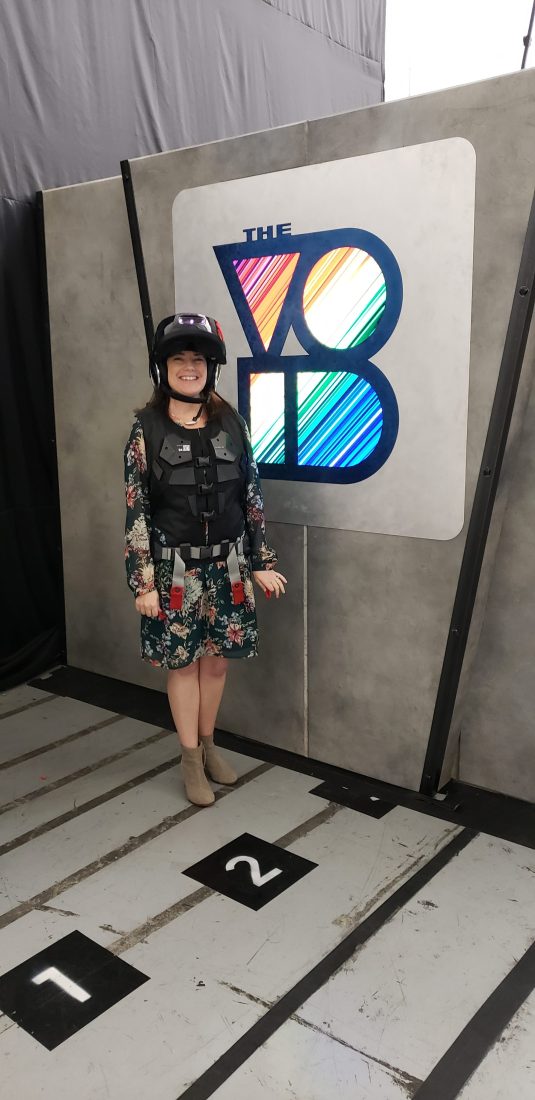 "It's incredible to work on an experience like Ralph Breaks VR that lets you live inside a film you've spent years creating," said Pamela Ribon, Co-Writer for Ralph Breaks the Internet and Writer for Ralph Breaks VR. "ILMxLAB and The VOID have built a world where Ralph and Vanellope really come alive around you."
Check out this sneak peek…
The bunnies with pancakes and kitties with milkshakes was my favorite part of the game, my kids are going to dominate at this game.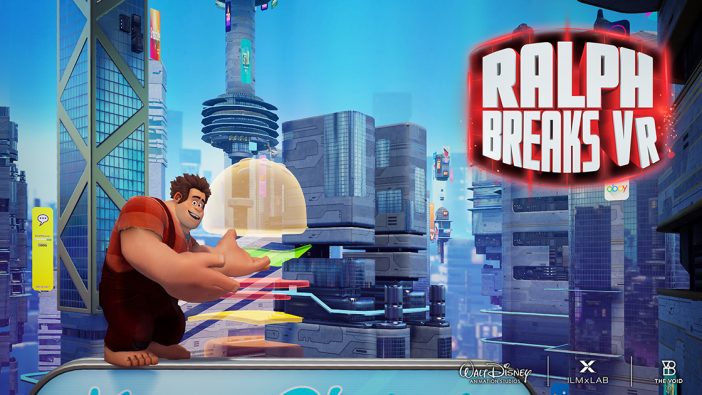 "Designing the elements that pull you irresistibly into the unique world of Ralph and Vanellope has been an incredibly fun process," said Curtis Hickman, Chief Creative Officer and Co-Founder of The VOID. "What we've created together with ILMxLAB is an astounding adventure that allows people to experience a unique extension of Wreck-It Ralph's detailed characters, environments and stories. With this new experience we are able to truly showcase the capabilities of The VOID, allowing guests to once more step beyond reality." I can say first had, this is so true. I know my kids are especially going to love this immersive experience!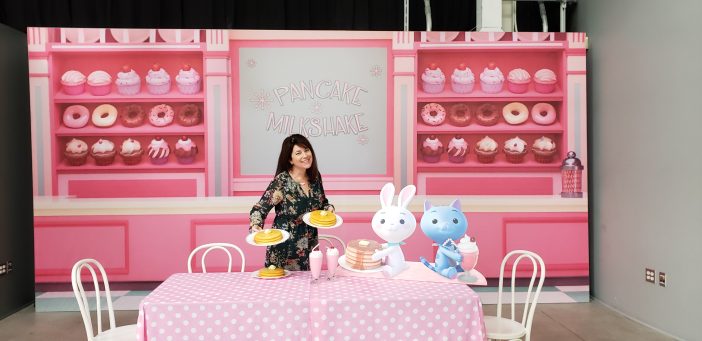 The Void has 10 locations world wide, including one at Downtown Disney in Anaheim and Disney Springs in Florida. Guests will be able to enjoy the family-friendly Ralph Breaks the Internet game very soon.  Right now, guests enjoy immersive experiences with Star Wars, Ghostbusters, and more.  These games are intense and you truly feel like you have stepped into a movie. If you are looking for a fun way to experience a movie at a deeper level, VR is a really fun way. More information can be found at TheVoid.com 
On that same day, our group was also able to speak with Pamela Ribon, the screenwriter who wrote the soon to be famous Comfy Princess scene.  It was thrilling and I am excited to share a dedicated post to her work and process in the next couple days. Make sure to come back!
Lastly, while visiting and learning about the cutting edge technology of Virtual Reality, we also got a lesson in something old school.  Legendary Disney animator Mark Henn was on hand to teach us all how to draw Vanellope.  We got to listen to him share about working at Disney animation for decades.  He discussed  2D animation verses 3D animation and how uniquely powerful they both are.  If you have been here long enough, you know that this was amazing for me.  I literally used to draw along with Mark Henn on Disney specials growing up.  Drawing with Mark Henn in real life, even if just for a second as part of a press junket was truly a highlight of my whole year.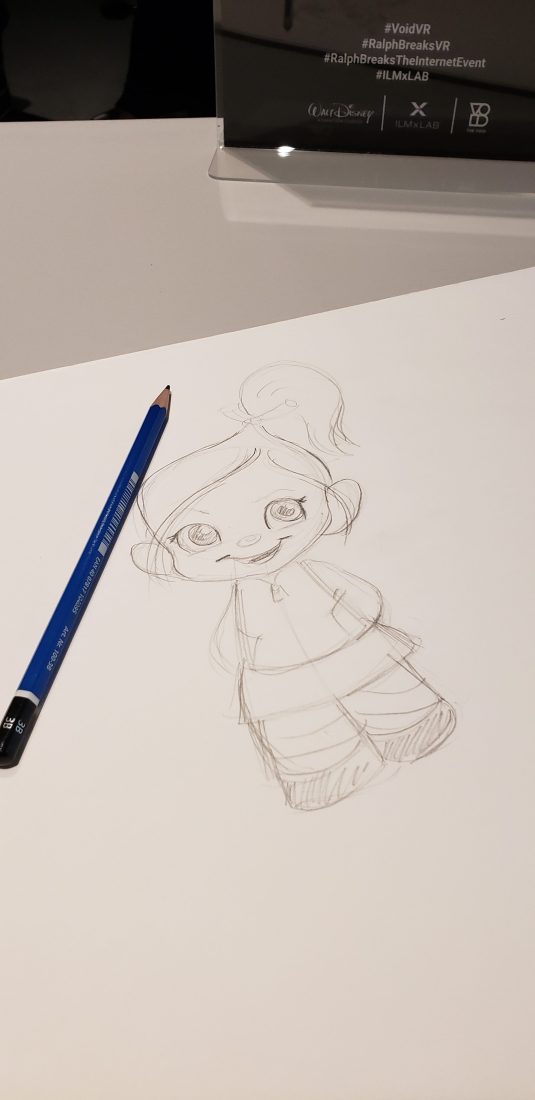 This was my drawing, people made a fuss and I felt fancy for a minute. I can't help but wonder if I had continued drawing what I might be doing. I got to tell Mark Henn I used to draw along with taped Disney Channel specials as a kid and he thought that was pretty cool.  Never in eleven million years would I have thought I would have a work assignment that included learning how to draw Vanellope with Mark Henn. The moral of this story; never say never.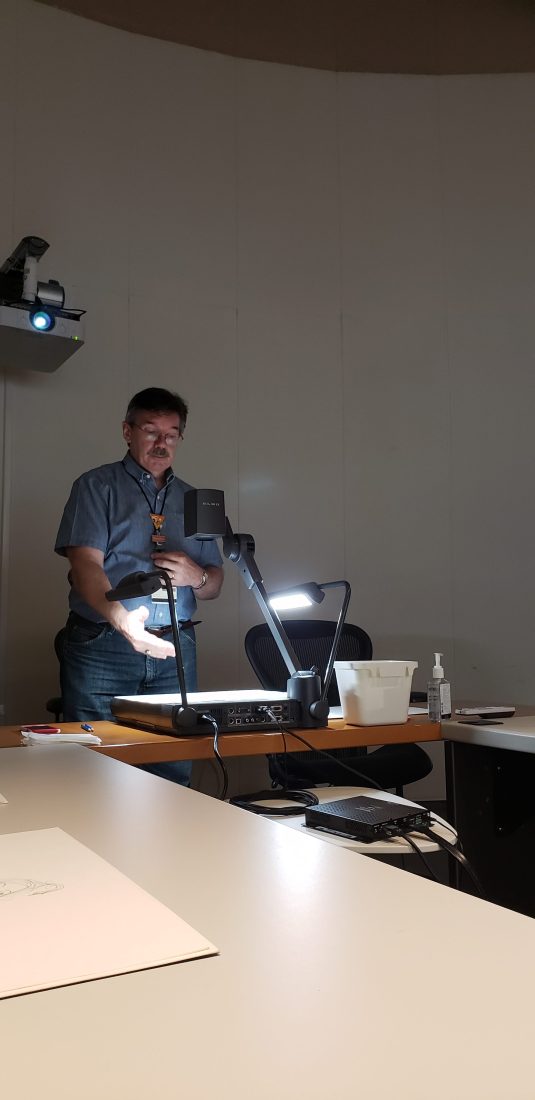 Mark Henn telling us about working in animation and how the industry has developed in the years he has been with Disney.
Fun facts about how Vanellope was designed.  As everyone knows, she races in a game that is all about candy.  Candy was an obvious inspiration for this unconventional princess.
Vanellope has a classic little kid cartoon face with giant eyes, tiny nose, and big low ears.
Vanellope's hair is full of candy bits, including her hair tie which is a Twizzler!
Mark Henn said Vanellope's hair is swept up into her ponytail like a Hersey's kiss.  So cute!
Vanellope's skirt is made of REESE'S PEANUT BUTTER CUP WRAPPERS.  Once you see it, you can never un-see it, and you will never understand how you didn't see it before.  My mind was blown.
As I shared before, I got to see Ralph Breaks the Internet at the world premiere in Hollywood. It is a magical movie that is perfect for enjoying with loved ones on Thanksgiving
Ralph Breaks the Internet opens in theaters and Ralph Breaks VR opens just in time for Thanksgiving on November 21st.  It is the perfect holiday film for the whole family! Make sure to check out the hashtag #RalphBreakstheInternet and #RalphBreaksVR to see what fans are saying on social!