Disney Youth Education Series
Disclosure : I received no monetary compensation for this post. Meals and accommodations were provided for bloggers in the FAM trip I attended. All opinions are 100% my own.
This past week I was so excited to join some amazing people at the Disneyland Resort and learn about the Disney Youth Education Series.  As just about everyone knows, I kinda love all things Disney, so it surprised me that I had never heard of The Disney Youth program before. The Disney Youth Education series is standards-based, accredited field studies and educational seminars that invite students to learn in a way unlike any other!
A quote by Walt Disney was shared with us in honor of our trip and it rings so true….
"We have always tried to be guided by the basic idea that, in discovery of knowledge, there is great entertainment – as, conversely, in all good entertainment there is always some grain of wisdom, humanity, or enlightenment to be gained."
It was incredible to shadow student groups for the day as cast members who seemed born for the job brought even hesitant teens out of their shells.  Disney Youth Education Facilitators use Disneyland, Disney California Adventure Park, and Disney World in Florida as a classroom to bring concepts students are learning back at school to life in a unique way only Disney can.  I cannot possible share everything in one article, so I will be sharing what we experienced in a series of posts!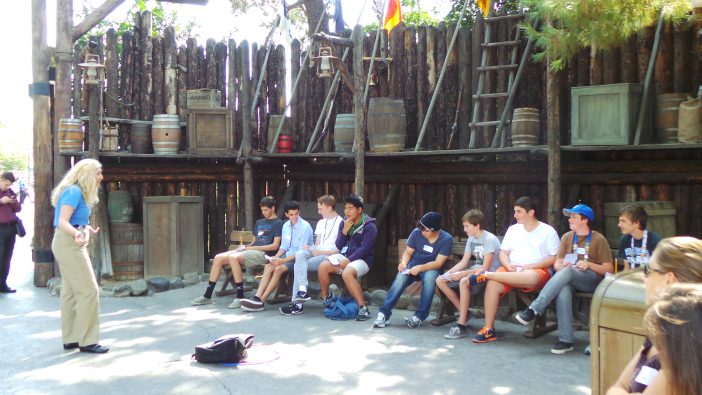 Disney's Approach to Leadership and Teamwork teaches students to become confident in their ability to accomplish their goals and be motivated to achieve their dreams.  I must say, one of my favorite parts of the day was watching the particular group we were following become fully engaged in the process.  Our facilitator was AMAZING, at one point she identified the differences of how each student classify their work style and then showed them (with a map of Disneyland) how each way of thinking was different, but was absolutely necessary in the project as a whole.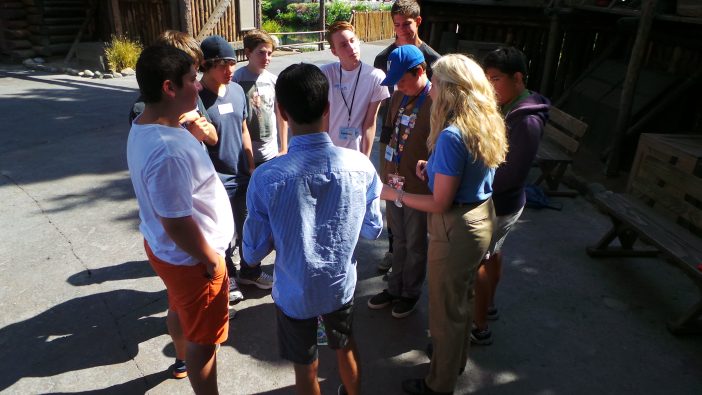 We all participated in team building skills…. by riding on Pirates of the Caribbean of course.  I mean, we were at Disneyland after all!  In all seriousness though, this was a great exercise in listening.  It was awesome to see this group of kids all actively participating and engaged with their fellow students.  I absolutely loved how fun Disney made this exercise – the kids (and the grown ups!) learned a valuable lesson that we won't soon forget and we all laughed along the way.  Awesome right?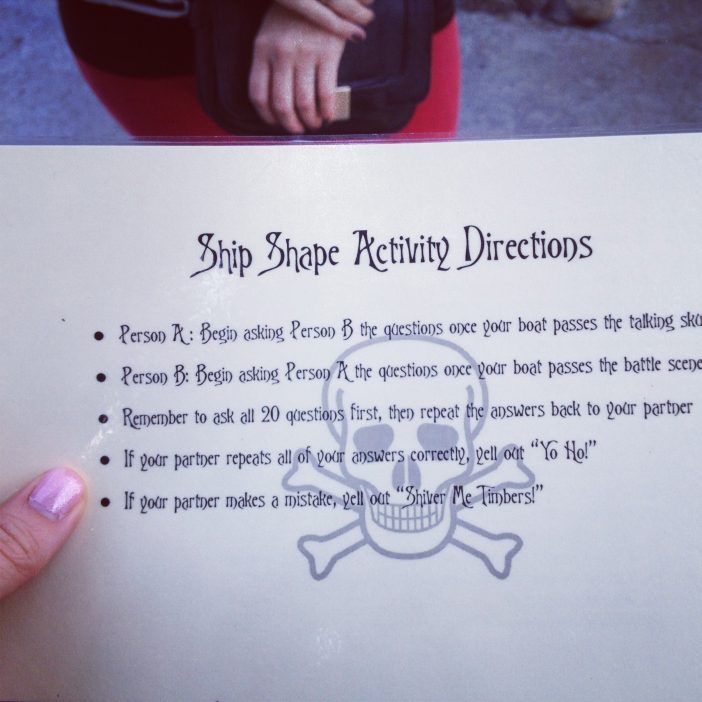 Next we were on to Energy Waves and Physics 101.  I'm not gonna lie, I was not a fan of physics growing up, but I think Disney could have changed my mind a bit about that!  Our lesson began with building a roller coaster – that is fun!  We worked as teams to build a roller coaster with four essential parts that was functional, which is a little more complicated than it sounds.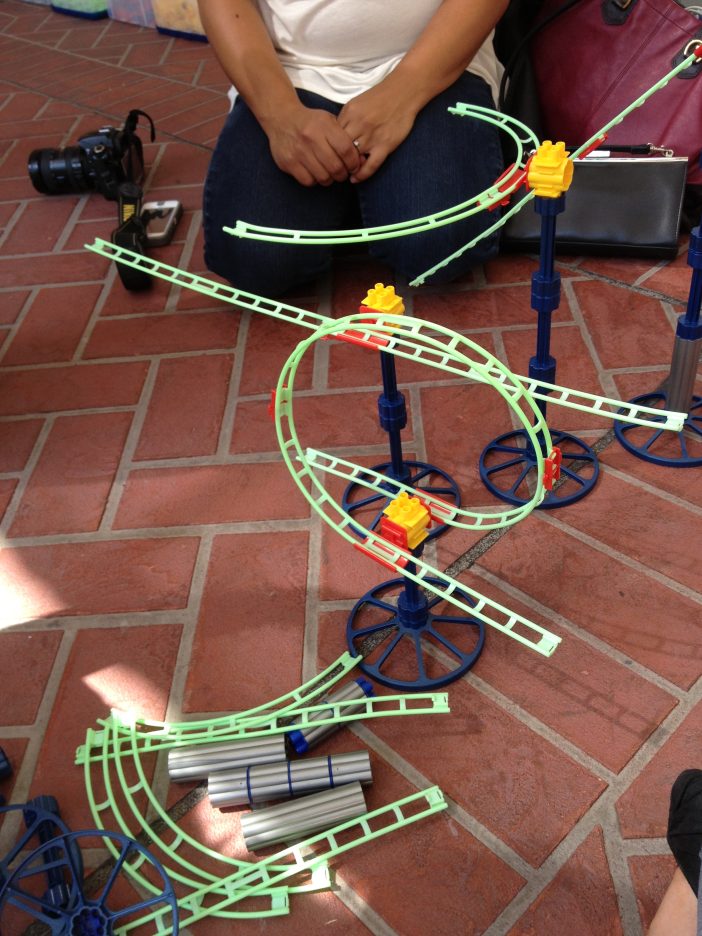 I think we can all add "Roller Coaster Designer" to our resumes now.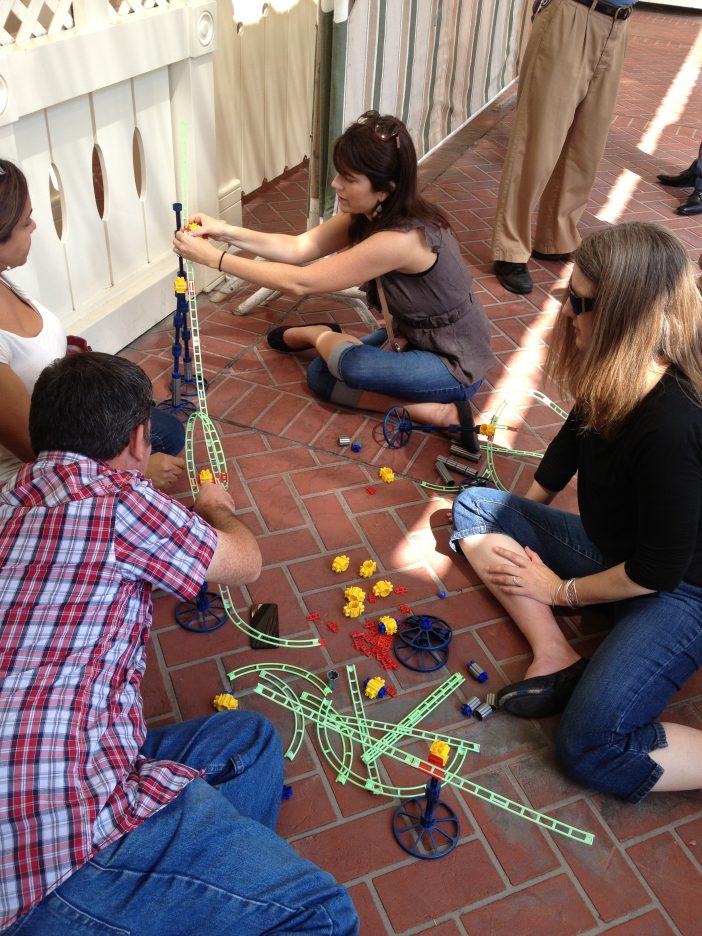 I'm not sure if Pinocchio shows up for every class, but he did come and test our roller coaster and congratulated us on a job well done.  Best day of school ever!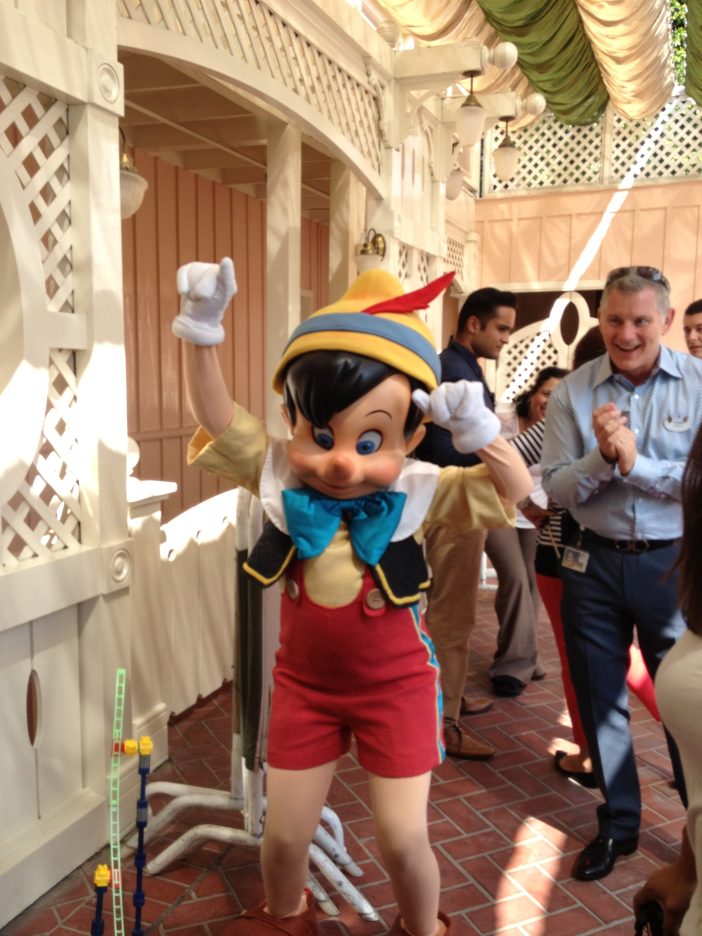 Let's face it, learning about The Scientific Method is just more fun if you are in Disneyland Park.  Our facilitator explained the Scientific Method as well as Sir Issac Newton's famous quote  "If I have seen further, it is by standing on the shoulders of Giants." outside of Great Moments with Mr. Lincoln.
Here we discussed learning from those who came before us and applying that to future projects.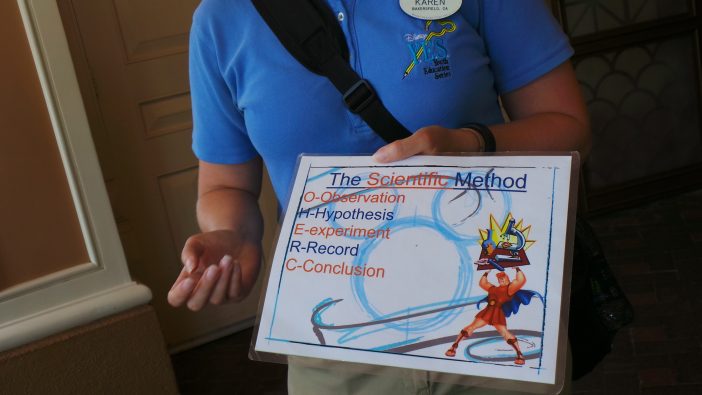 It was fascinating to hear how technologically advanced the Mr. Lincoln robot is mechanically, I cannot wait until my son is old enough for this program!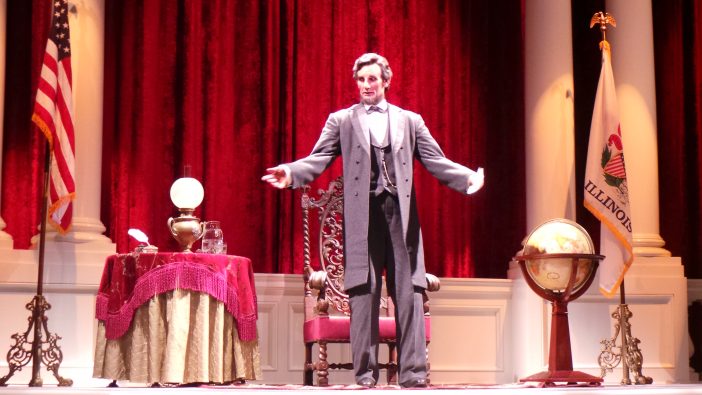 Here our facilitator used hands on exercises to explain the scientific method to the group!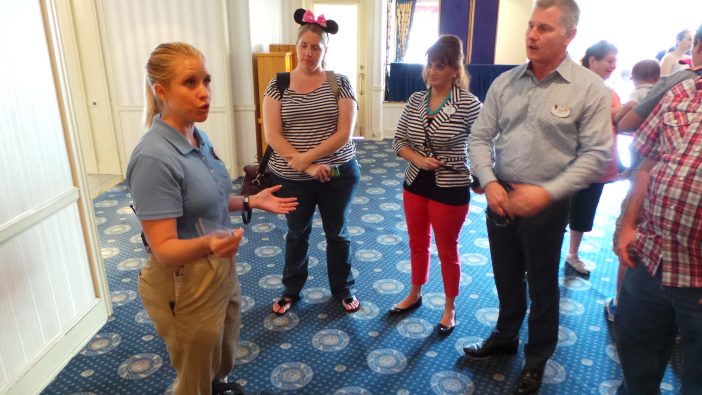 Thank you to the students, teachers, and facilitators who let us hang out with them for  a bit as you learned about Disney's Approach to Leadership & Teamwork!  I am sure it was a magical experience you will not soon forget, I certainly won't!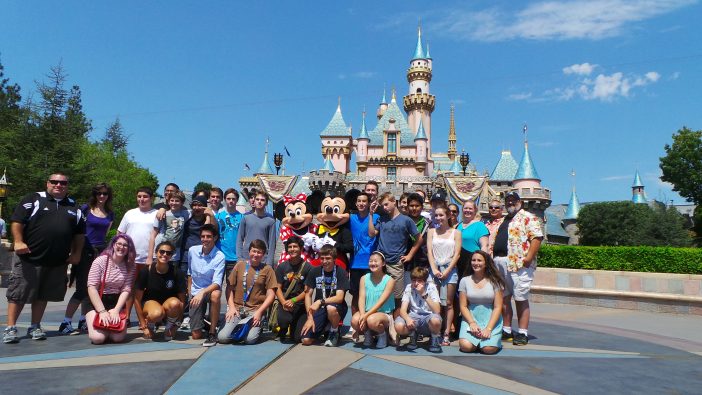 More to come about The Disney Youth Education Series in weeks to come – please check out Disney Youth Education Series Information for ALL programs, ticket information, and more!