Our Disneyland Resort Date!
Don't tell the kids – but my husband and I enjoyed a trip to the Disneyland Resort all by ourselves a while ago.  We used to go to Disneyland all the time when we were dating and before we had kids, but we usually take the kids nowadays.
Disneyland and Disney California Adventure Park is a fun trip for the whole family of course, but this was special.  We anticipated this trip for months and I wanted to make sure we got lots of pictures and also enjoyed the freedom of the park with the special treat of only needing to focus on each other.  If you ever get the chance, I HIGHLY suggest it!
Our first stop was Cars Land in Disney California Adventure Park.  We of course have been with the kids, but we were really excited to check it out by ourselves!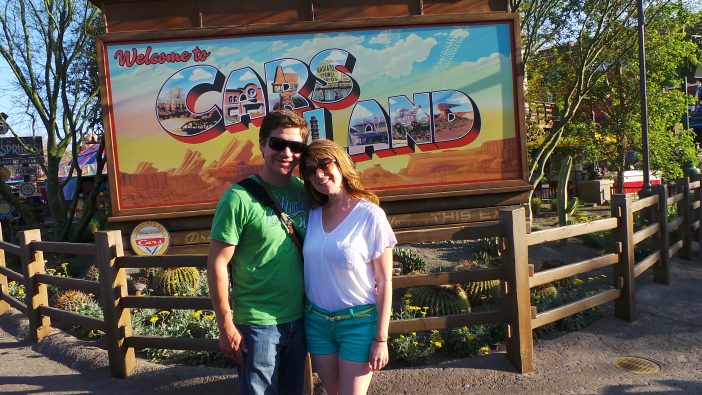 Here we are in the Single Rider Line at Radiator Springs Racers.  See how we are all happy and worry free?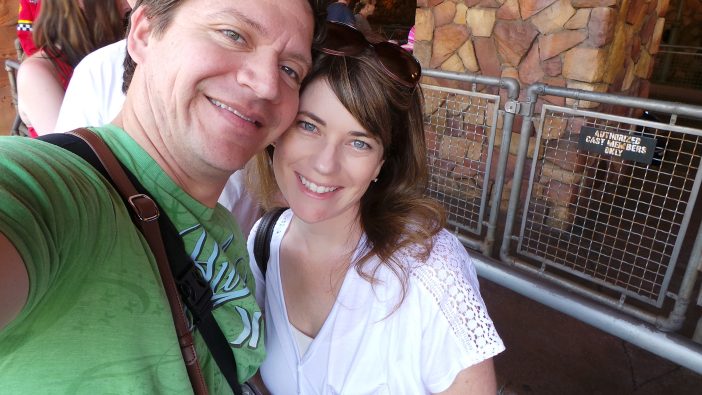 We just really wanted to get a picture in front of Flo's….. mainly because it matched my shorts.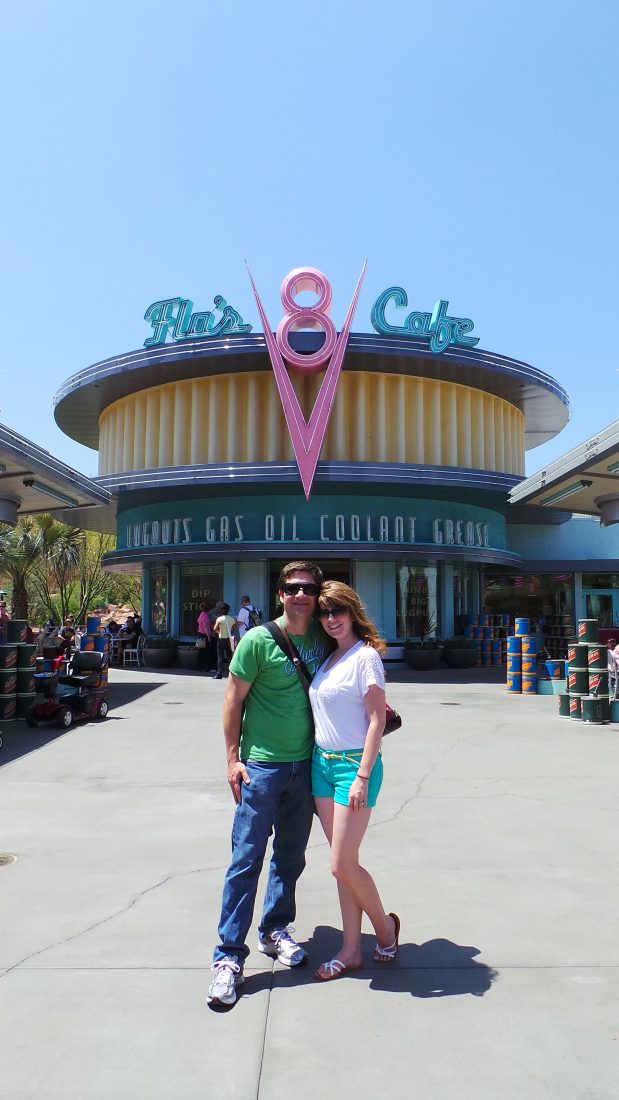 We loved the rides and shows, but you know what we REALLY enjoyed?  We really enjoyed eating!  We typically have three little ones with us and it was quite a treat to sit down together and enjoy a nice meal and enjoy one another's company.
I have to point out where we enjoyed lunch.  Wine Country Trattoria is located in Disney California Adventure.  We had never been before, but we say every time we go "The next time we are here without kids we are totally going to eat there."  It is a totally family friendly restaurant, but we wanted to save it for a date. It truly exceeded our expectations.  We enjoyed the food, atmosphere, and our server so much that we made reservations for the World of Color Dining package for later that night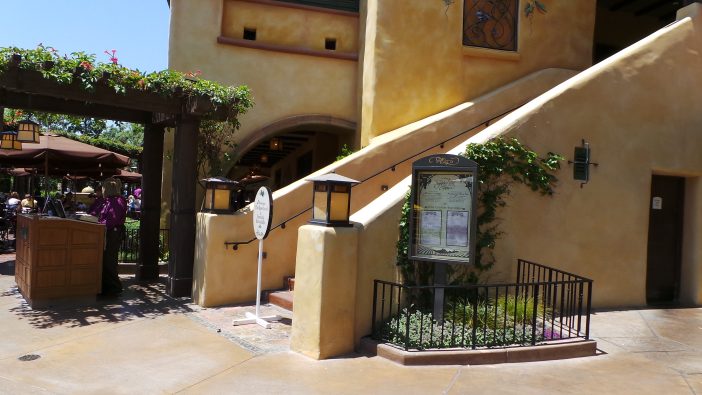 We have both started working out more and have been trying to eat clean again.   We had fallen a bit off the wagon in the Spring, but it was our goal to get back on track.  We were very happy to find that the Wine Country Trattoria Menu was full of healthy, fresh choices!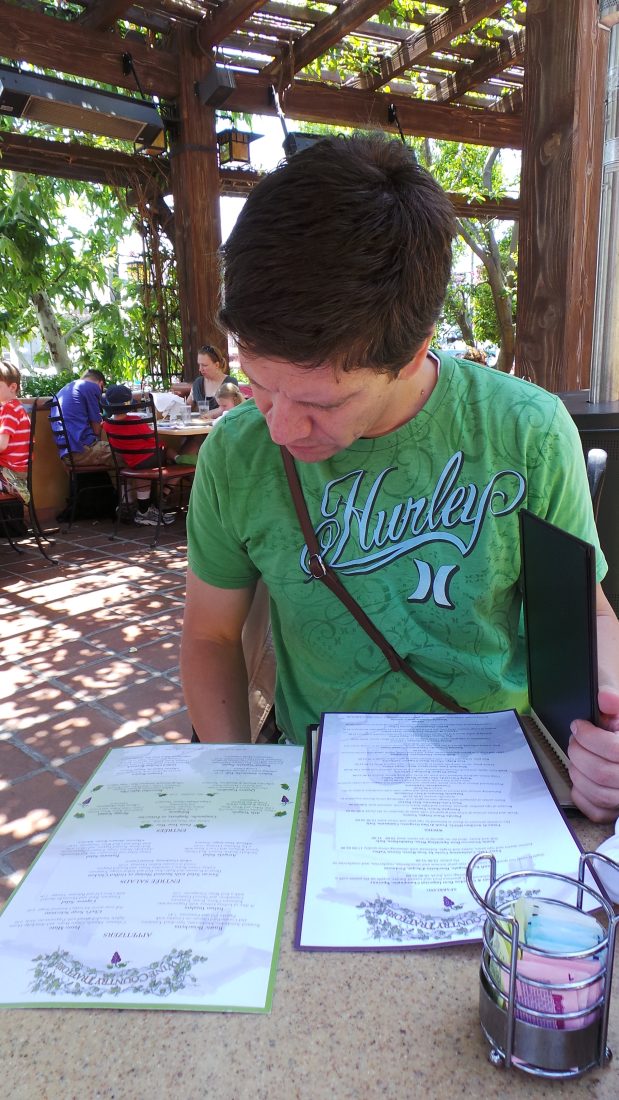 The hubs enjoyed a Grilled Chicken Sandwich.  I stole a bite – it was delicious.  Yes, that is a Pesto Aïoli. So Delicious.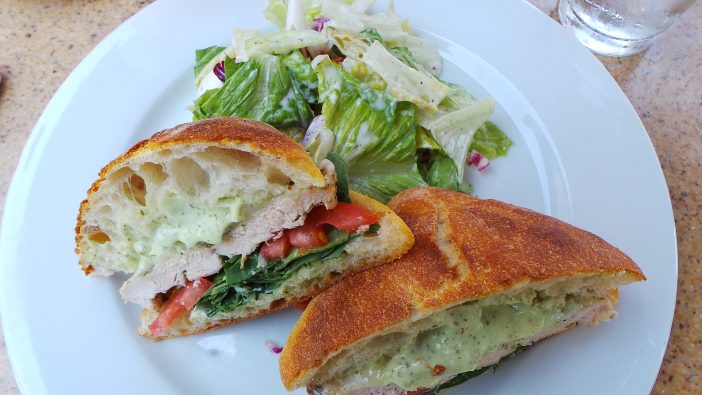 And here is my lunch – Tuscan Salad with Sautéed Shrimp with the dressing on the side.  I am no food critic, but I will tell you this as a friend – make it a point to order this the next time you are at Disney California Adventure Park.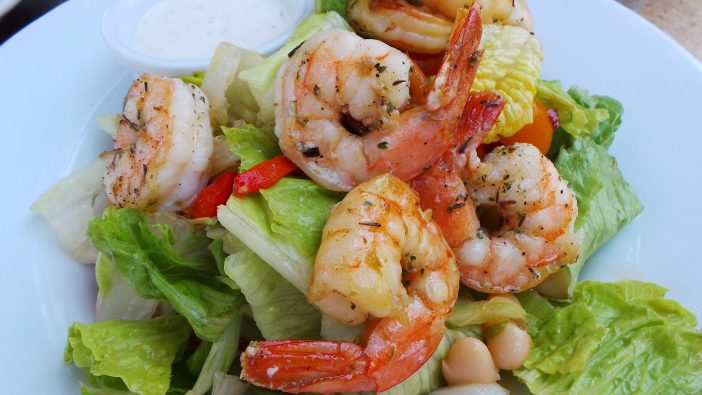 And since we were in Wine Country we felt it would be wrong to not enjoy a glass of wine!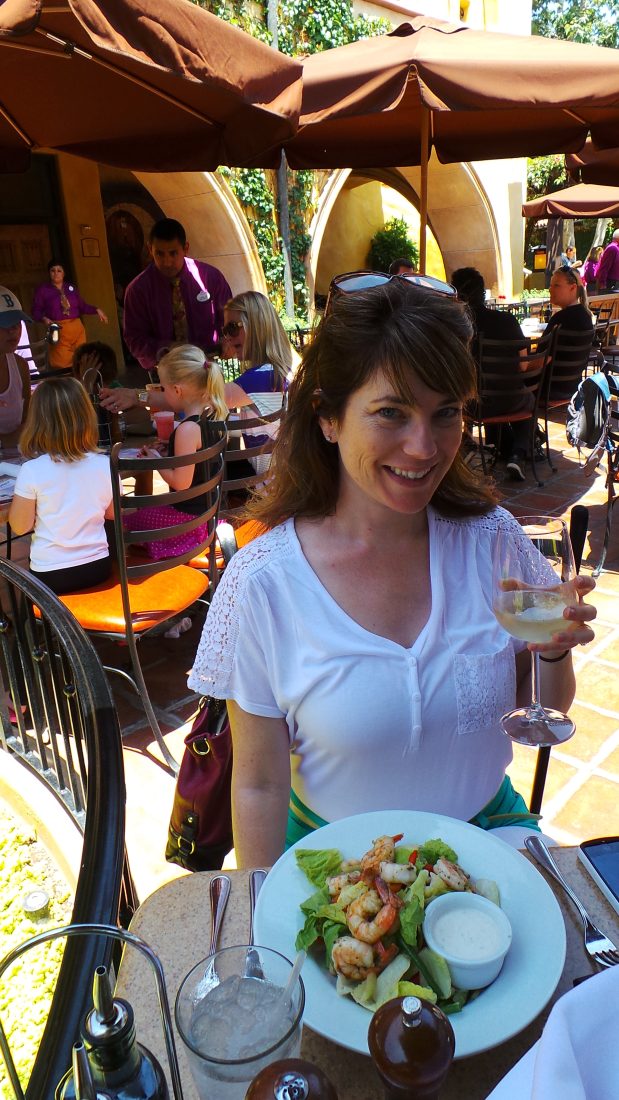 Strolling around Disney California Adventure, riding rides, and enjoying a leisurely lunch was wonderful!  We then hopped over to Disneyland Park to enjoy a bit of the classics.
First stop the Tiki Juice Bar for two Dole Whips!  This is seriously our favorite Disneyland treat and it is also pretty guilt free.  It was a pretty hot day and it was so refreshing.  We talked about getting Disneyland Annual Passports so we could get a Dole Whip every day…. we haven't completely ruled out that idea.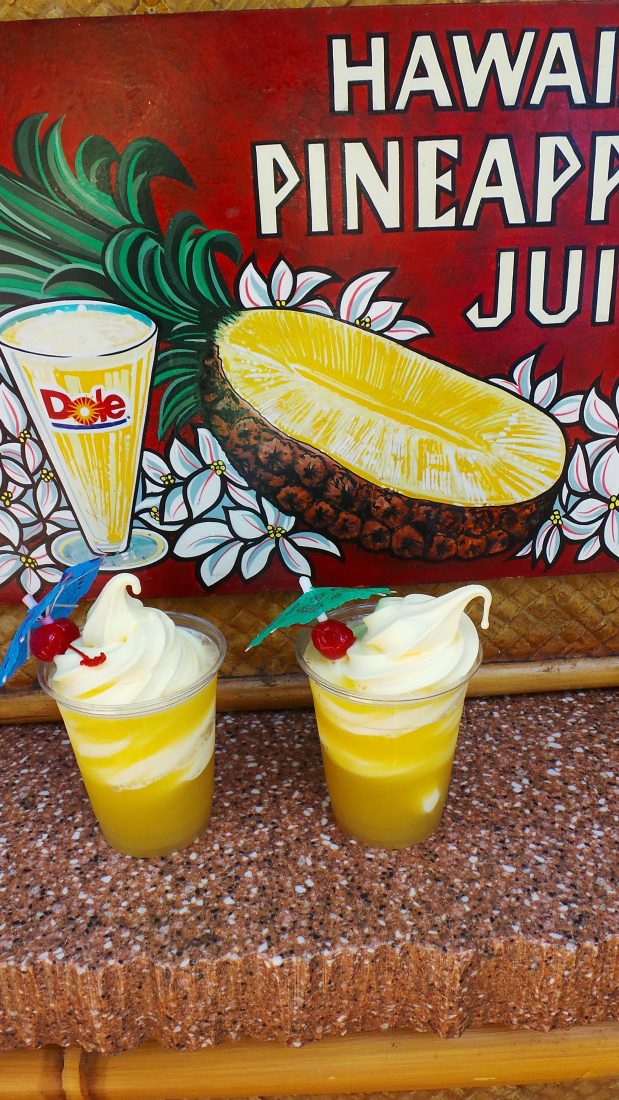 What trip to Disneyland is complete without a photo in front of Sleeping Beauty's Castle?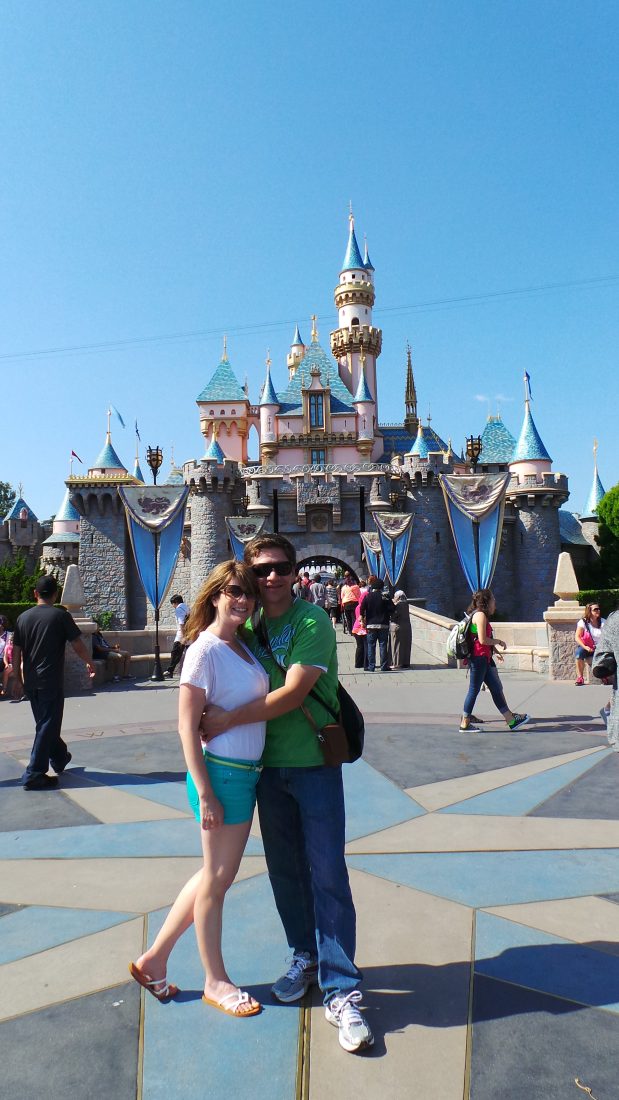 Our Disneyland Date was awesome!  I am sure the next time we are at the Disneyland Resort we will be there with the whole family, but it is really nice to take some time for ourselves every once in a while.  We decided this is something we need to do as a couple at least once a year.  Being at the Happiest Place on Earth was kind of the best date ever!
Have you ever gone to Disneyland without the kiddos?  What is your favorite memory of that day? Please share in the comments section!