Disneyland Diamond Celebration!
Disclosure: media tickets were provided in order to facilitate this post.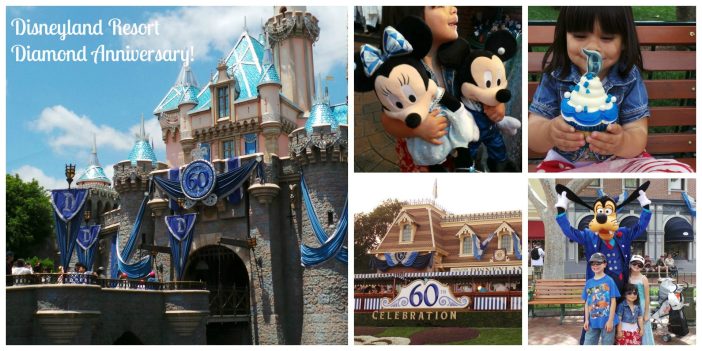 "To all that come to this happy place: welcome. Disneyland is your land. Here age relives fond memories of the past, and here youth may savor the challenge and promise of the future. Disneyland is dedicated to the ideals, the dreams, and the hard facts that have created America… with hope that it will be a source of joy and inspiration to all the world." Walt Disney – on opening day at Disneyland July 17, 1955.
Disneyland is turning 60 years old on July 17th!  The Disneyland Resort Diamond Anniversary celebration is in full swing and not to be missed!  If you are planning a trip this year to the Disneyland Resort you will find that Disneyland, Disney's California Adventure Park, and Downtown Disney are all getting in on the celebration.  Here are some highlights that I hope you will check out for yourself!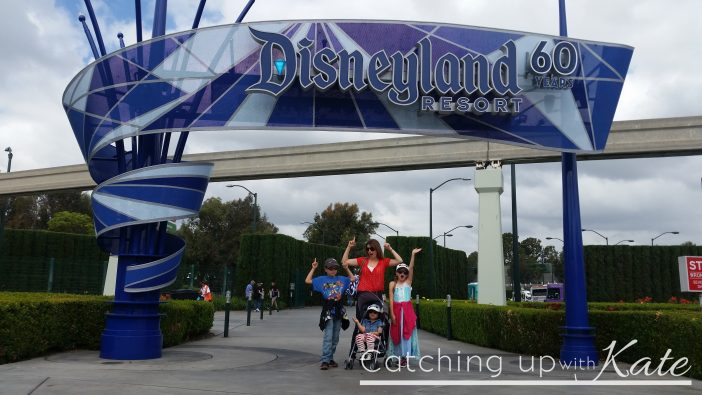 Before you even step in the gates you will see that the Disneyland Resort is all dolled up with sparkle and diamonds.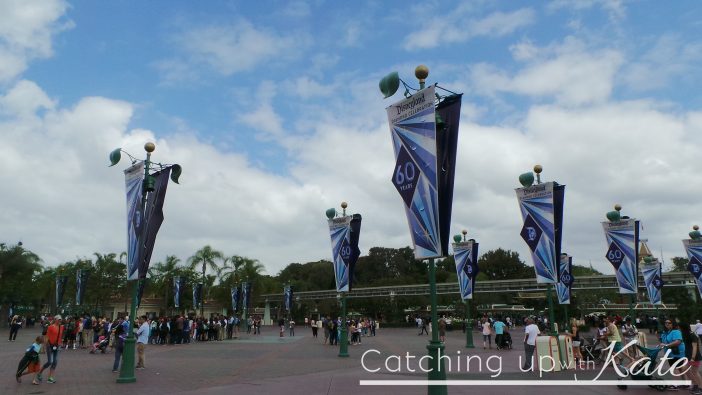 The big kids lost their marbles when they saw there were zero rides closed the day we visited! So lucky!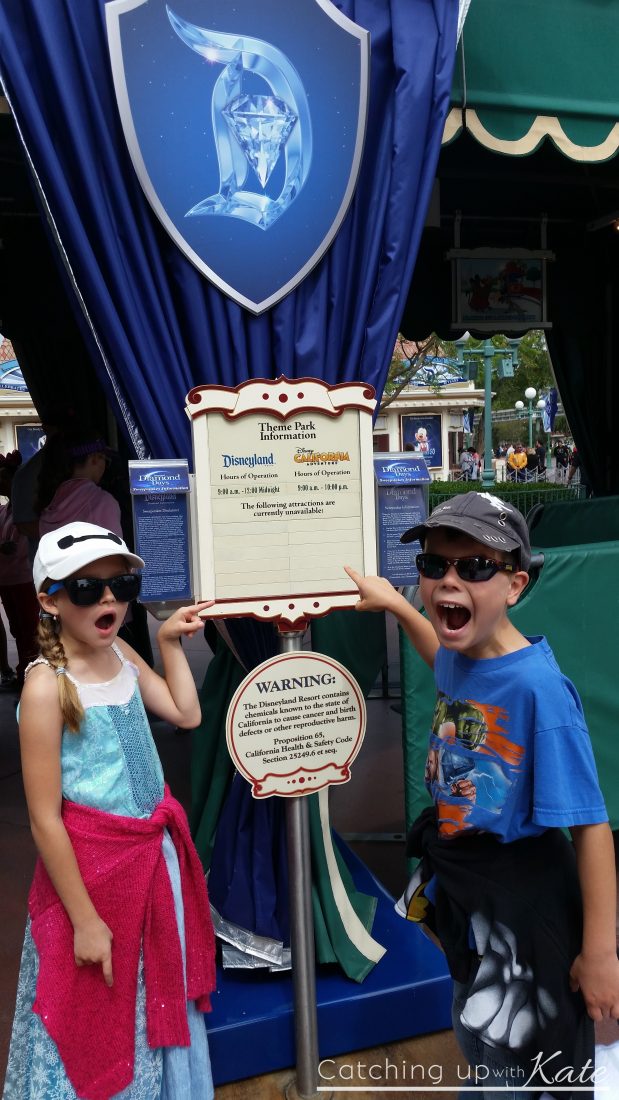 Even the tickets have diamonds! We saved these beauties!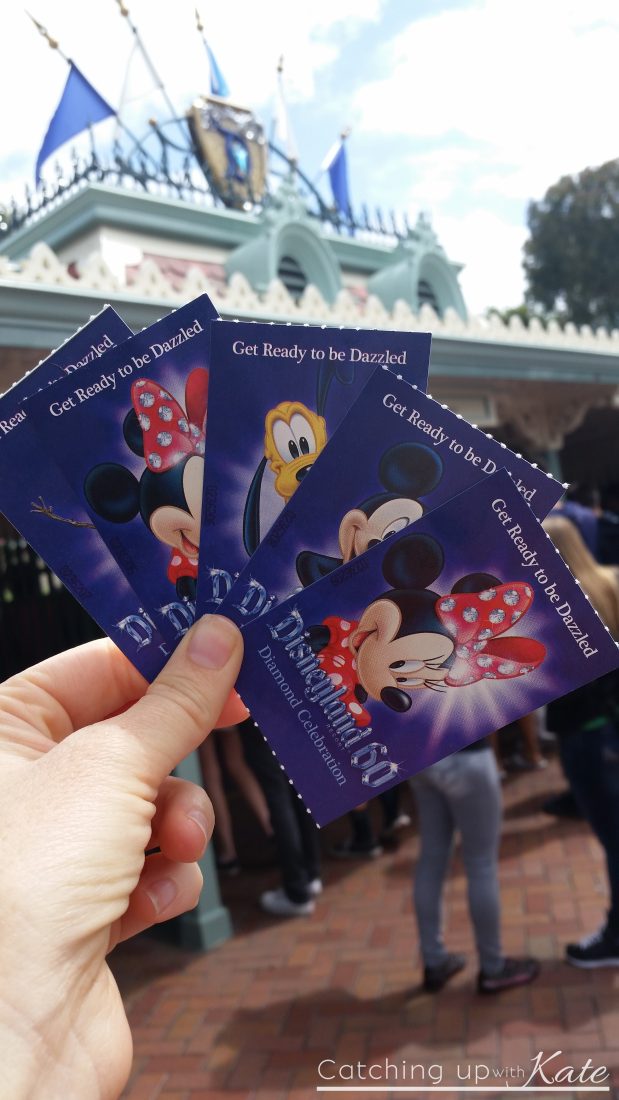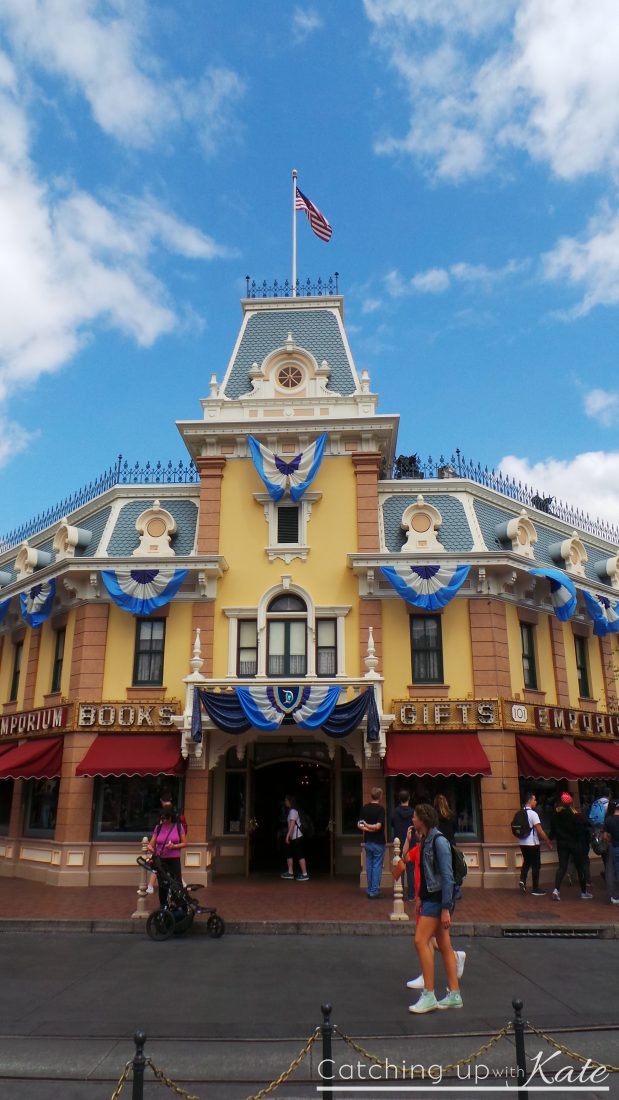 Make sure to look out for characters dressed up in their Diamond Anniversary Attire!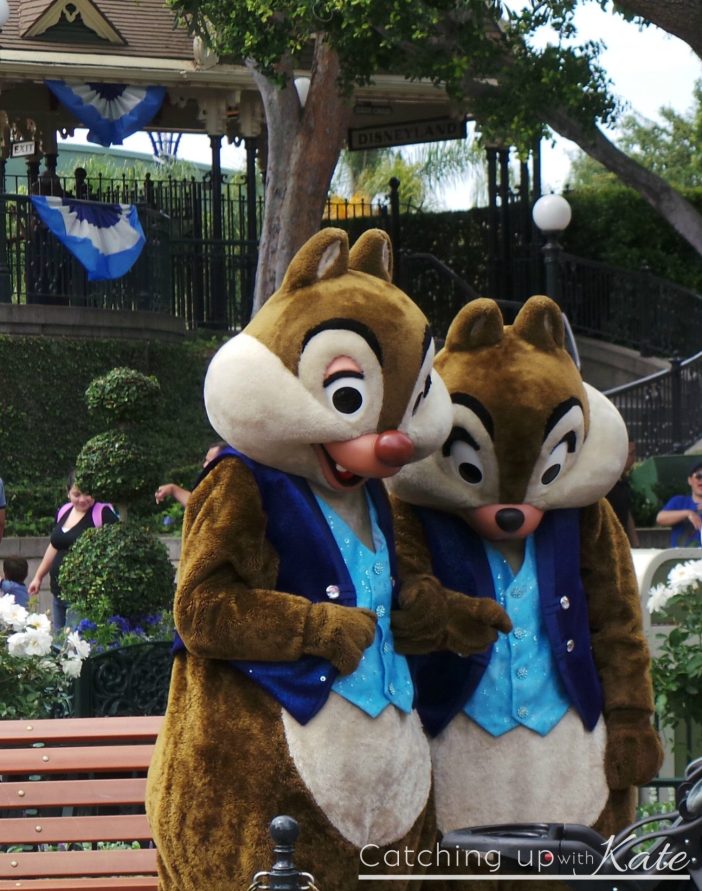 We have found that getting a picture with a character friend on Main Street USA is almost always a very short wait.  We are glad we got a picture with Goofy all dressed up for the 60th anniversary – such a fun memory!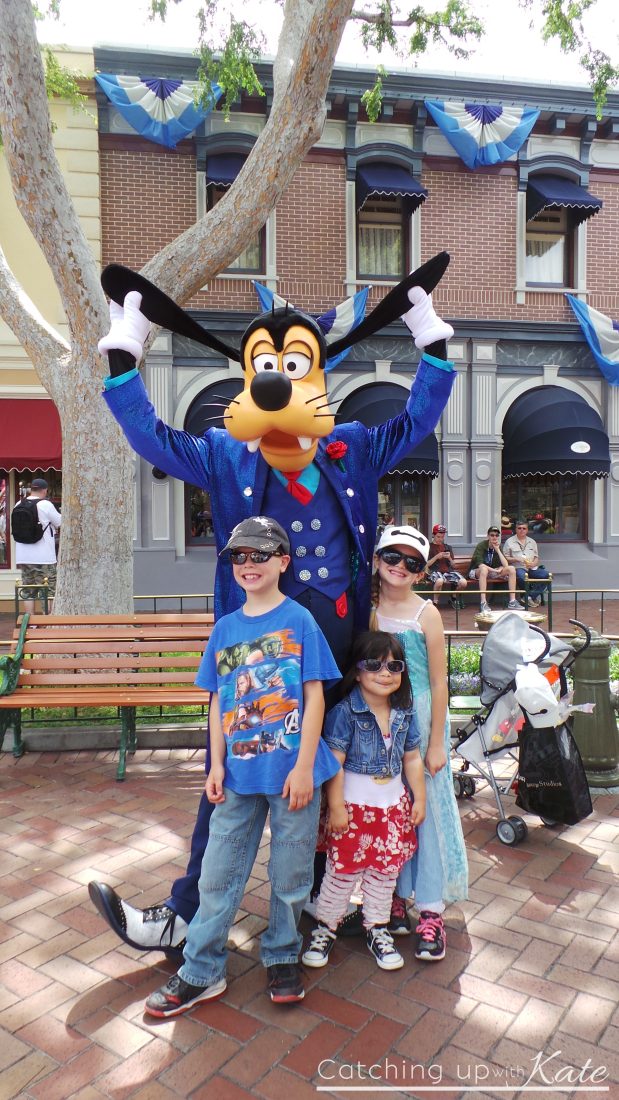 Don't miss out on the special treats!  Disneyland is known for delicious treats every day of the year – but we always like to try a limited time treat!  The Disneyland Diamond Celebration Cupcake is as delicious as it is adorable.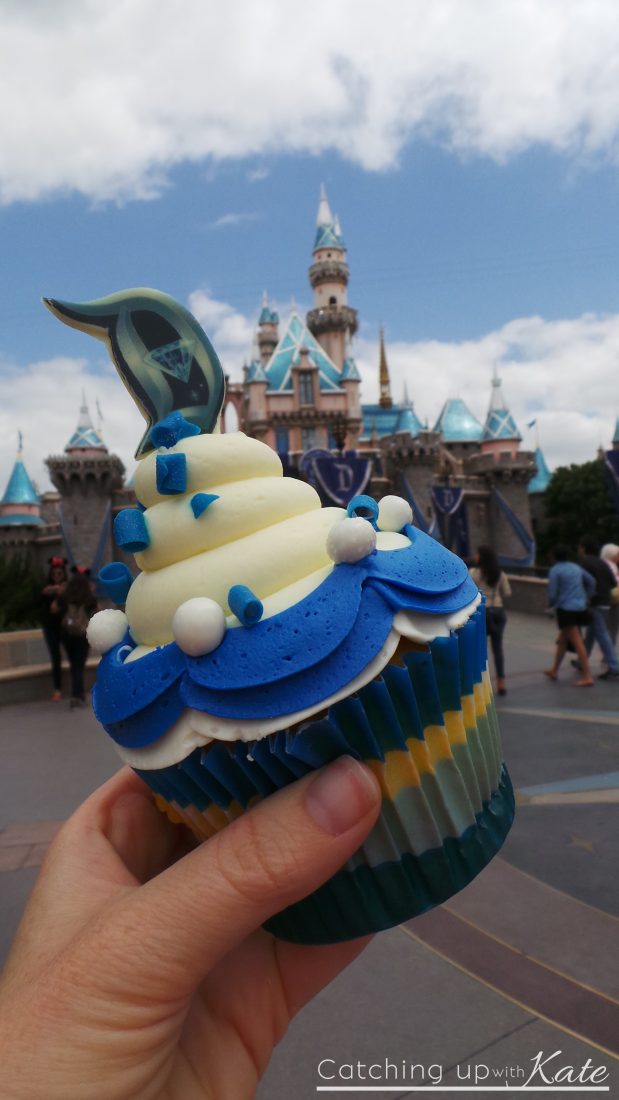 I am not ashamed to say we enjoyed a cupcake at 10am – hey – we were at Disneyland!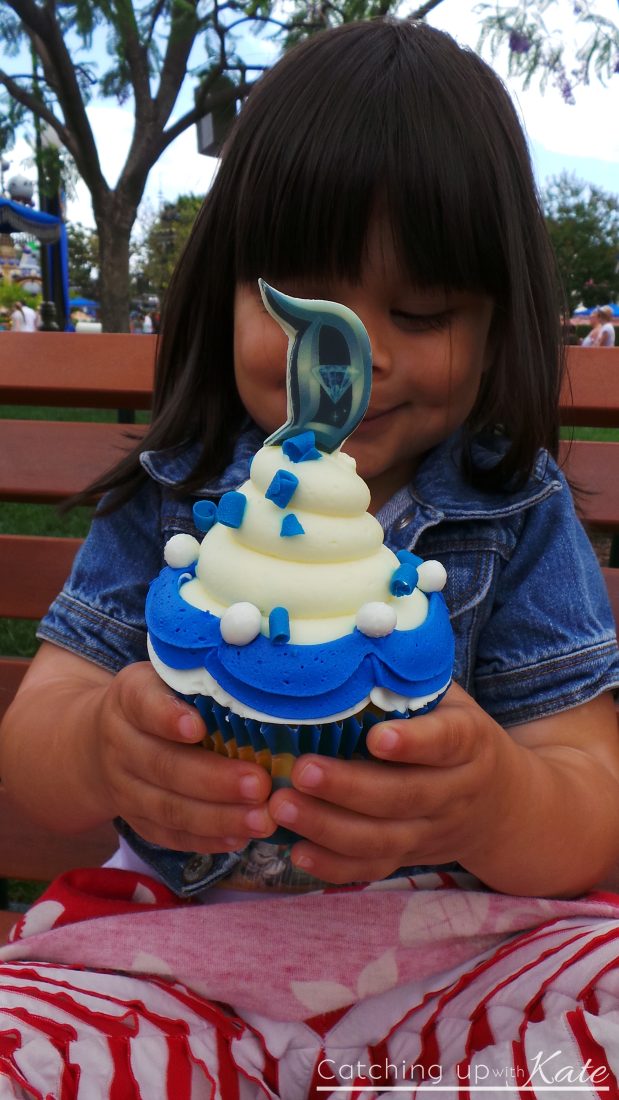 If you are planning on shopping for a souvenir on your trip to Disneyland they have some very special items for the Diamond Anniversary.  Exclusive pins, plush characters, photo frames and more.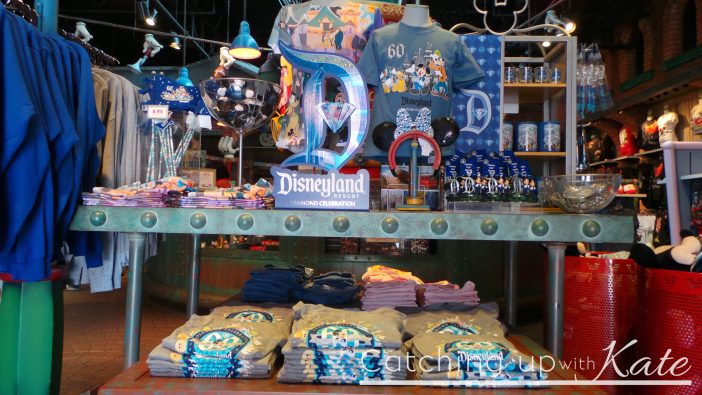 The sign below tells me these items are likely to be highly collectible!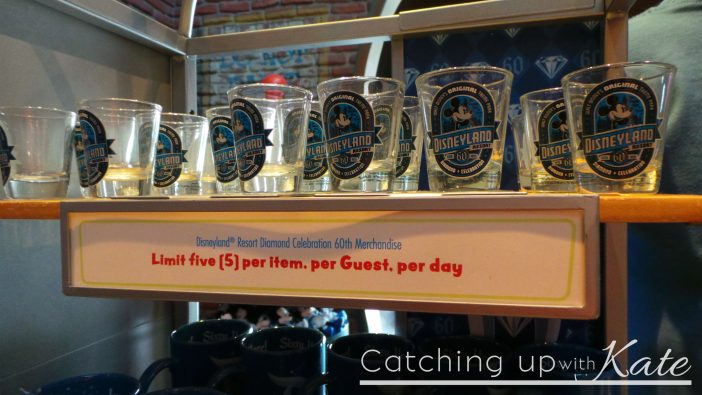 Disneyland's Sleeping Beauty's Castle is always beautiful, but leave it to Disney to make it even more breathtaking!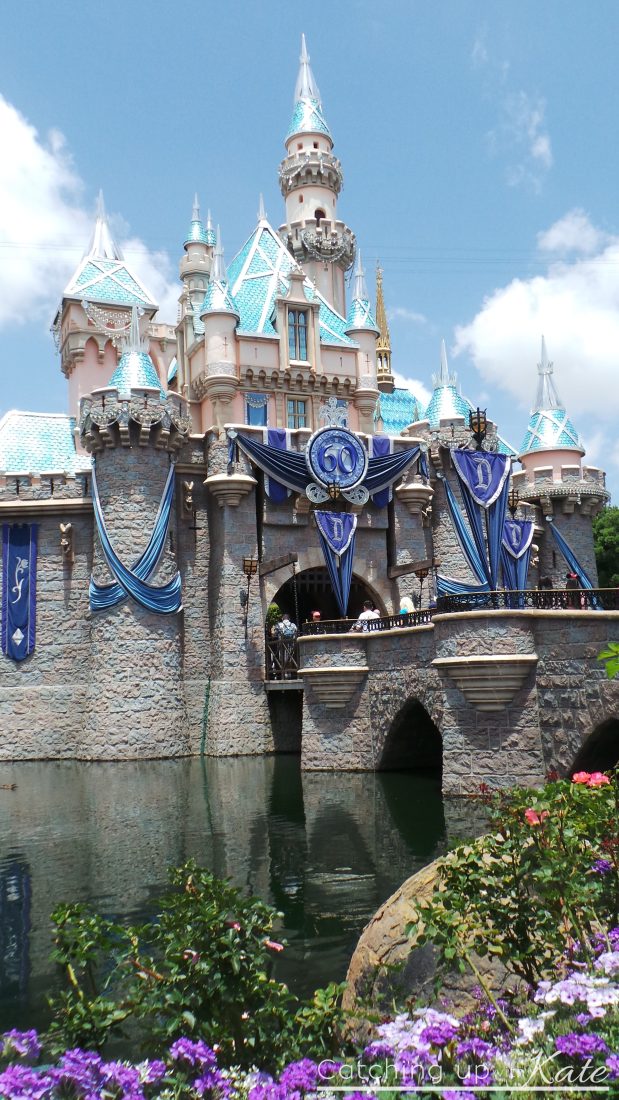 So many sparkles, jewels, and pretty banners to celebrate the big day!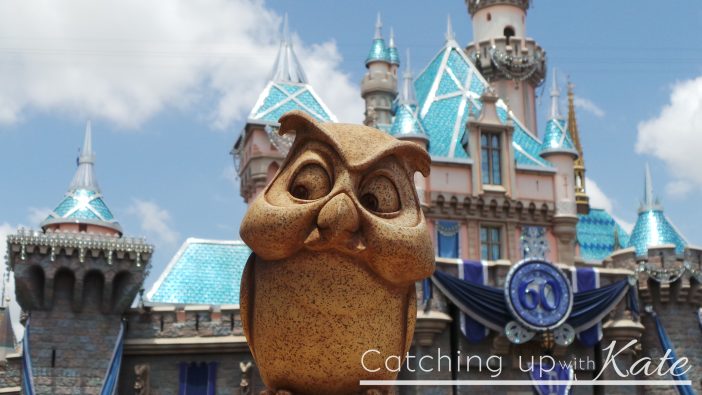 We spent all day enjoying rides, parades, special treats, and beautiful decor………..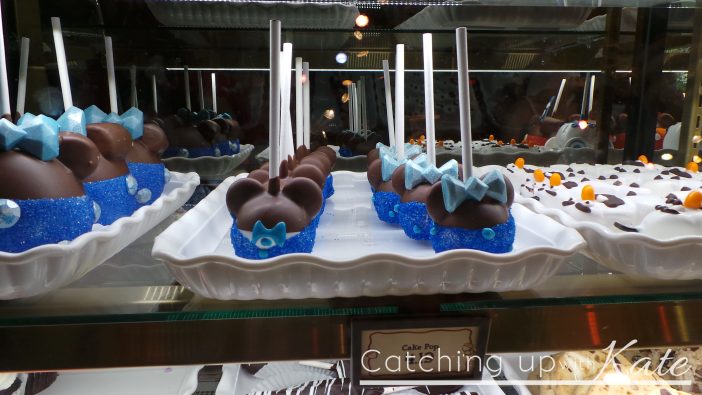 Diamond Anniversary Cake Pops and Caramel Apples?!  Yes Please!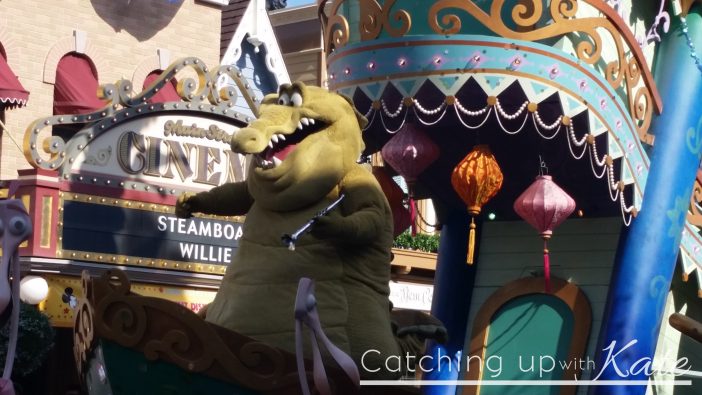 No trip to Disneyland is complete without a parade on Main Street USA!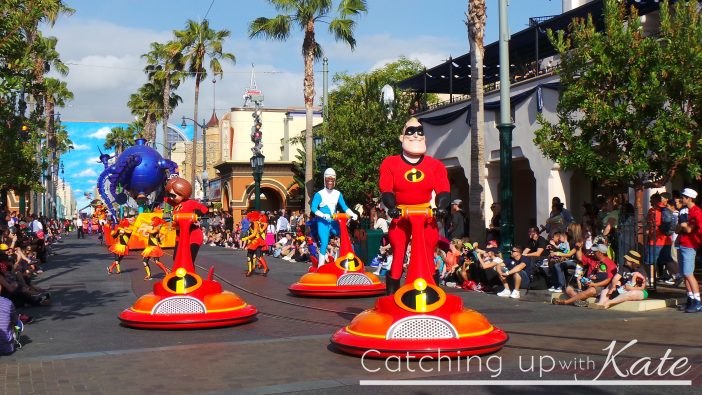 The Pixar Play Parade at Disney California Adventure Park is truly Little Miss C's happy place!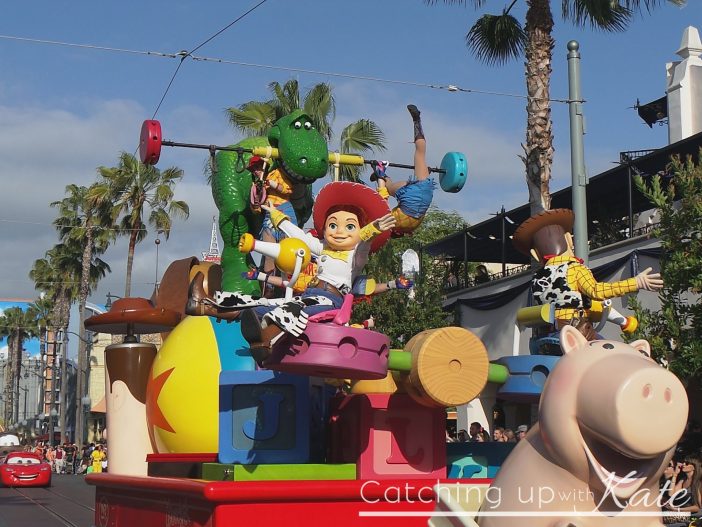 Look how pretty Carthays Circle looks in the afternoon light all dressed up in diamonds!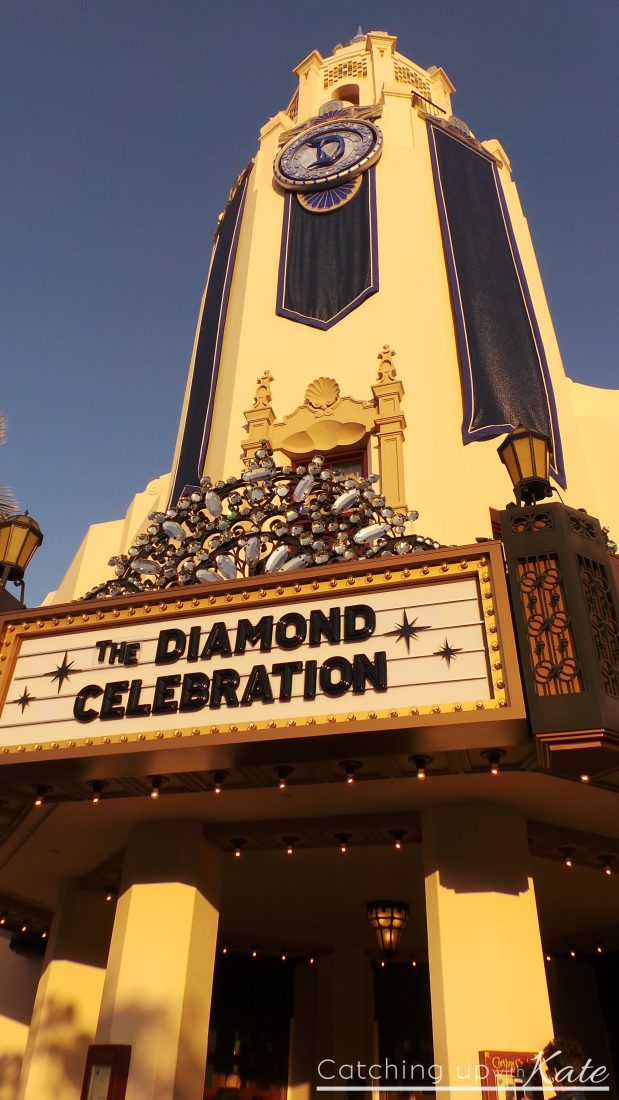 The whole day was extra magical with all of the beautiful decor, treats, and shopping – but Disney truly knows how to end the day with magic.  Make sure to stay and watch the Paint the Night Parade (Video) as well as the Disneyland Forever Fireworks!  We suggest finding a seat in front of It's A Small World, or on Main Street USA facing the castle. Guests will have a great view of both the parade and the fireworks show that follows shortly after from the same spot.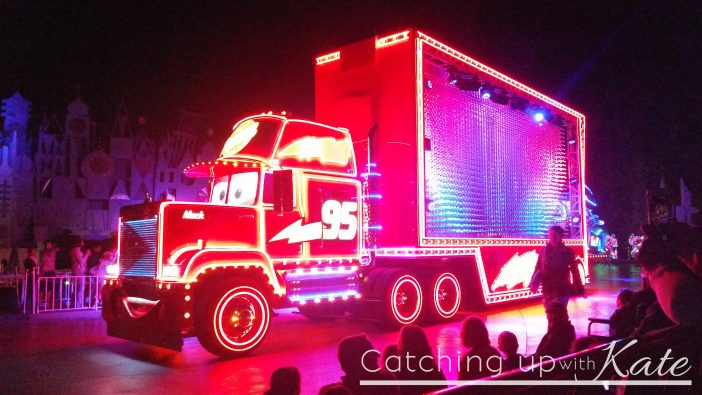 "Disneyland will never be completed.  It will continue to grow as long as there is imagination in the world." Walt Disney
Thank you to Walt Disney for the magical memories you provided for the generations before us, for our family, and for generations to come.
The Disneyland Resort Diamond Celebration can be enjoyed through 2015 in both parks as well as on Downtown Disney.  Be a part of the magic!  We hope to see you real soon!