Disneyland Engagement Photoshoot
When  Harry and I first were engaged his friend invited us to Disneyland to take some photos – which we thought was a really cute idea.  I should warn you – I am not sure what was going on with my hair back then.  Also – I am not sure why in these pictures both of us look like we have red hair – I kinda had red highlights – Harry didn't – we aren't quite sure why the colors are a little weird, but we sure are glad we have these funky pictures!  Our Disneyland Engagement Photoshoot is still dear to our hearts – no matter the weird lighting, harsh shadows, and un-explainable red hair.
They are by no means professional, but we love them!  Happy Throwback Thursday!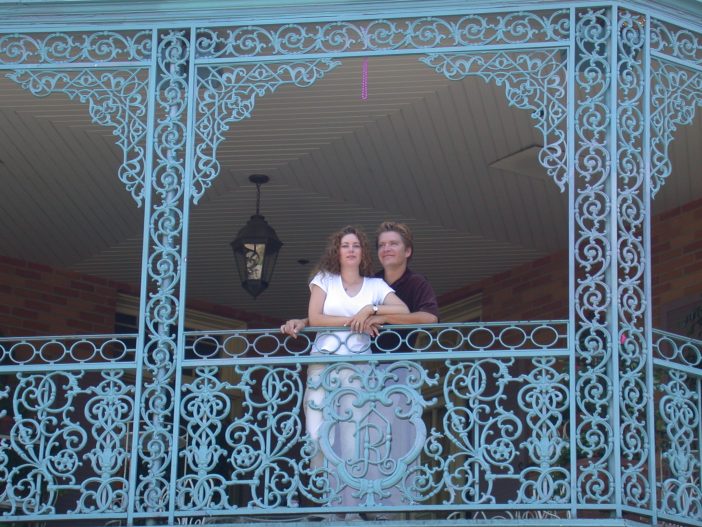 Above the Pirates of the Caribbean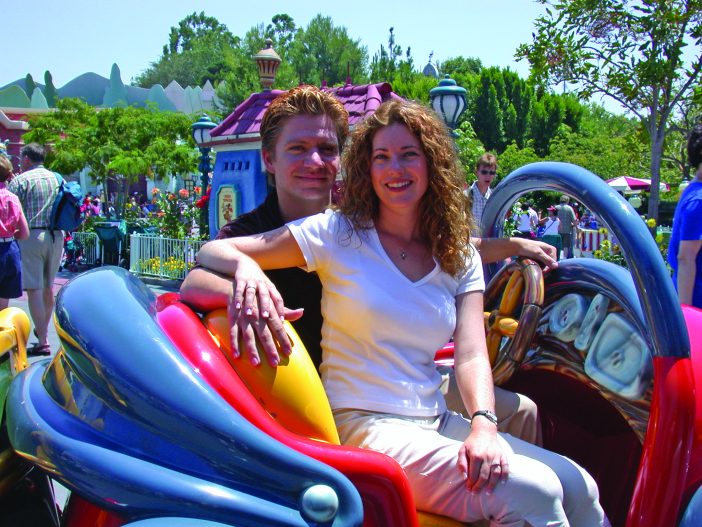 Engagement pics in Toontown!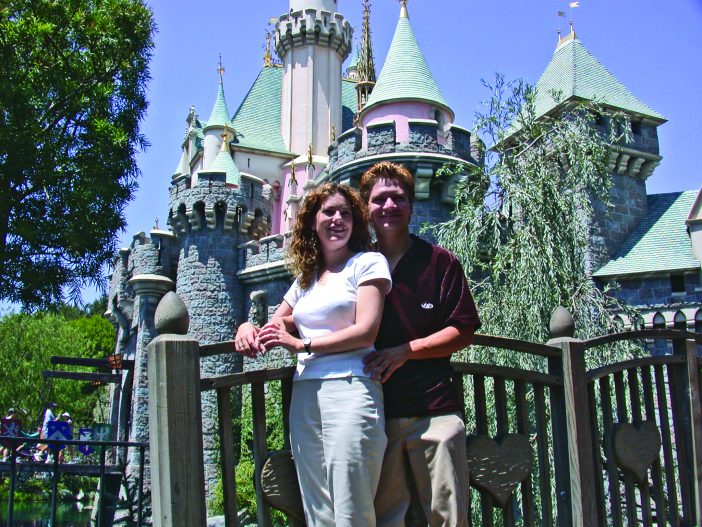 I wish we took these during better lighting – the castle shot is classic!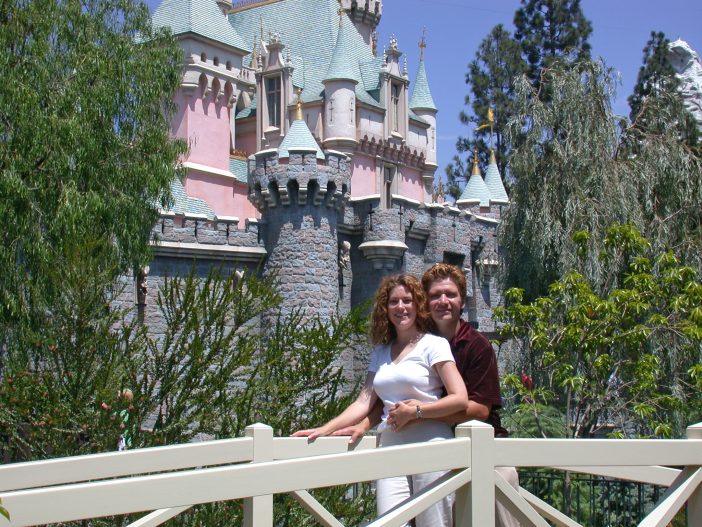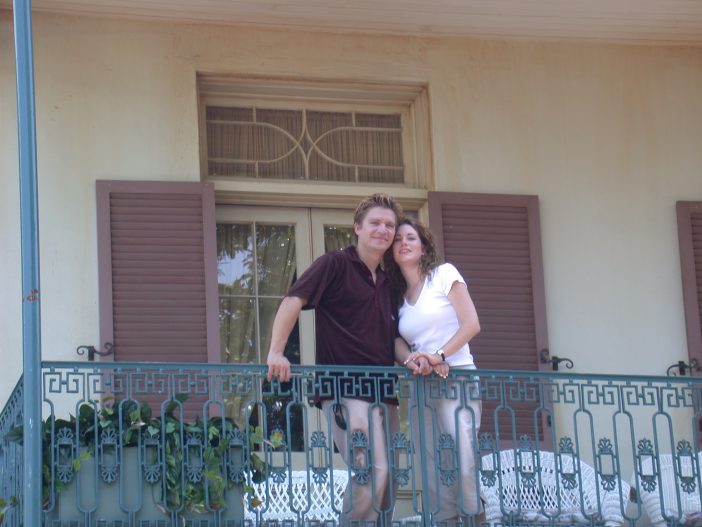 We sure wish we had put a little more thought into the idea of a photo shoot at Disneyland.  I wish we had gone at time when the lighting was a little softer – I wish we had both gotten haircuts (LOL!), I wish we had spent a little more time seeking out cute spots for shots!  Did you have 'engagement' pictures at Disneyland?  I would love to see yours!
Today is Disneyland Throwback Thursday Linky day!  Bonus points for pictures with your love!  The linky is giving me trouble so if you have a link please leave in the comment section =)